The Very Clumsy Click Beetle Activity
Another one of our favorite Eric Carle books is The Very Clumsy Click Beetle. If you haven't read this book, you should!! It's so cute. It starts out with a young beetle who tries to climb up a tree, but got tired, fell to the ground, and landed on its back. He couldn't figure out how to get back up! A wise old click beetle teaches him how to flip through the air the next day, but the clumsy beetle keeps trying to show off to all the other creatures that walk by and flips too much and lands right on his back again. Finally, at the end a human comes and he gets scared so he flips 3 times in the air and then lands on his feet. 🙂 My oldest was so intrigued when I read this book for the first time. There's even an electronic clicking sound in the book, which makes it a lot of fun!
After reading the book several times, we thought it would be fun to make our own click beetle! Here's how we did it. First, we took a piece of cardstock paper and colored it.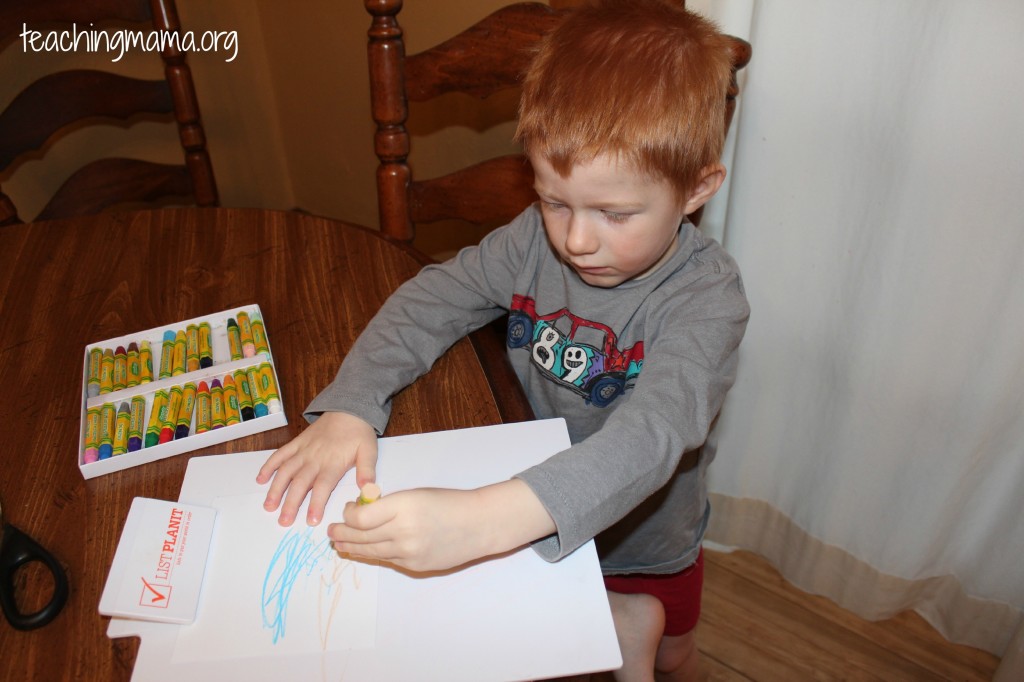 Next, we cut an this paper into a small oval shape. If your child is good with using scissors, you can have them cut it out…this would be great practice for fine motor skills! Then we attached a clothespin to the back of the oval shaped beetle. At first we used tape, but we found super glue to hold the clothespin on better.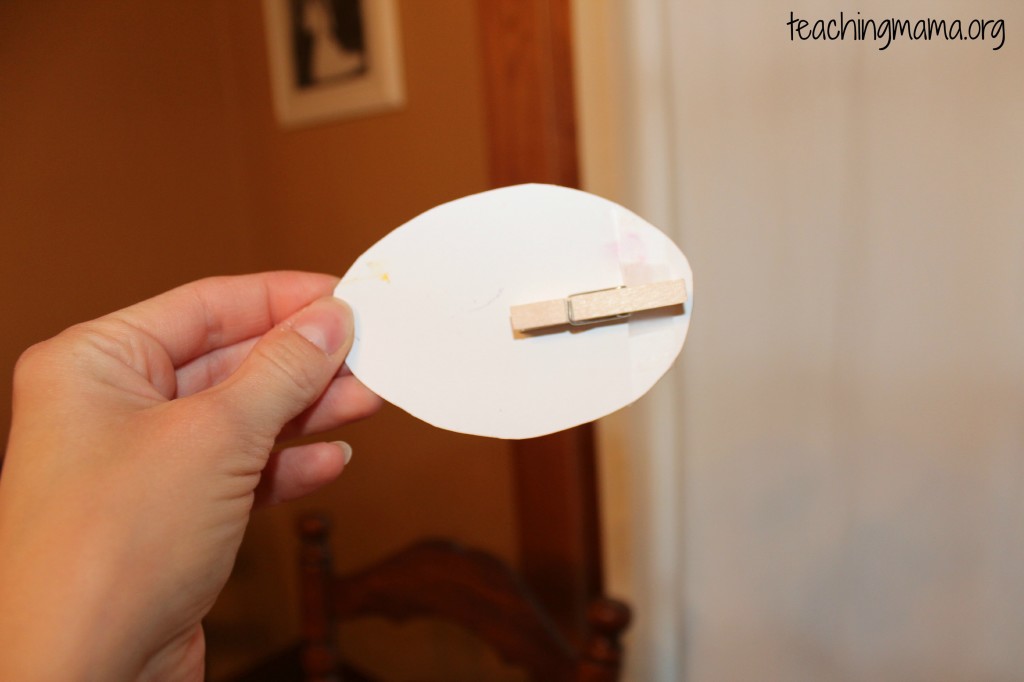 Then we tested it out! To flip the beetle, we pushed down on the clothespin and then let go. We liked seeing if the beetle landed on its back (the colored side) or its feet.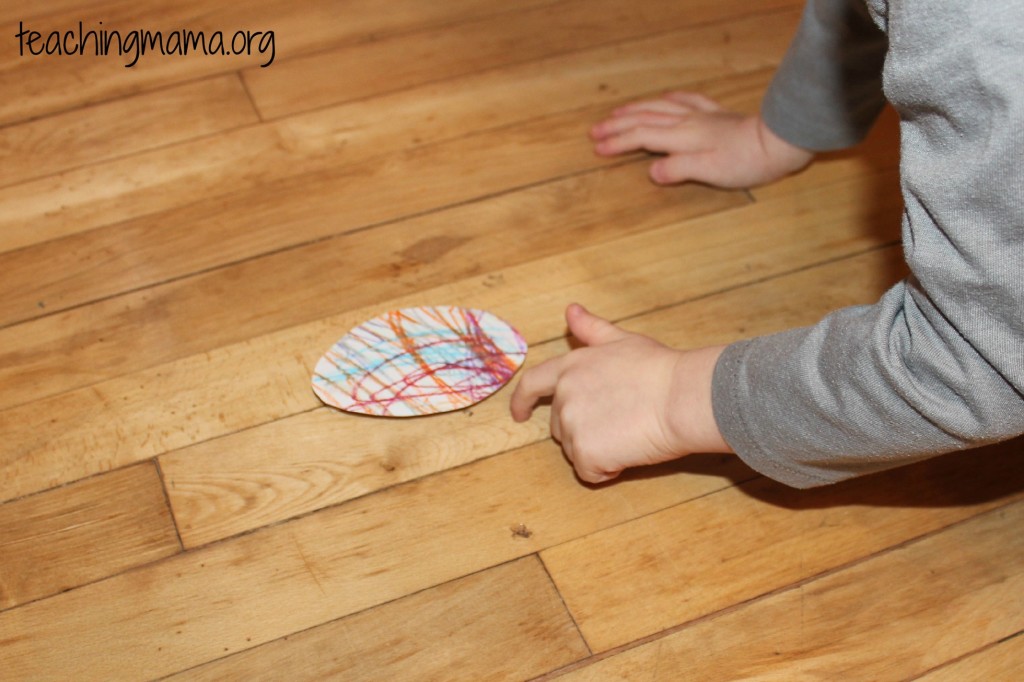 Here's a short video of us flipping the click beetle!
We also added some eyes to make it look more like a beetle.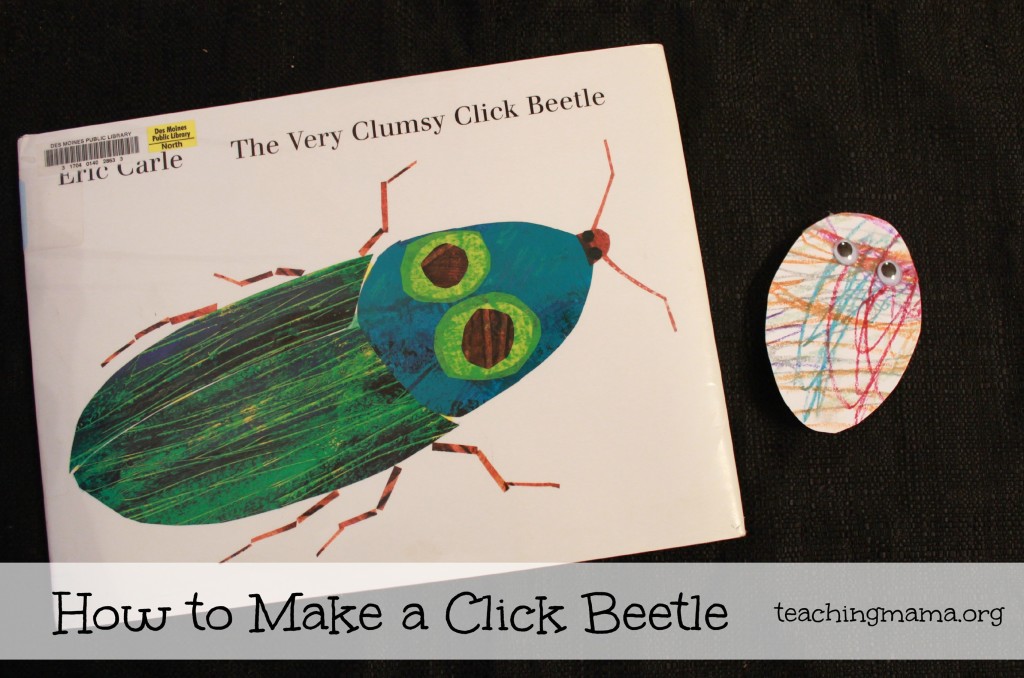 Hope you'll try this simple activity out…and make sure you read this great Eric Carle book!