Summer is winding down and my favorite season, fall, is just around the corner! I am thrilled that so many of you love the dress up busy bags that I've created for spring, summer, and winter. So today, I'm sharing with you my dress up busy bag for FALL!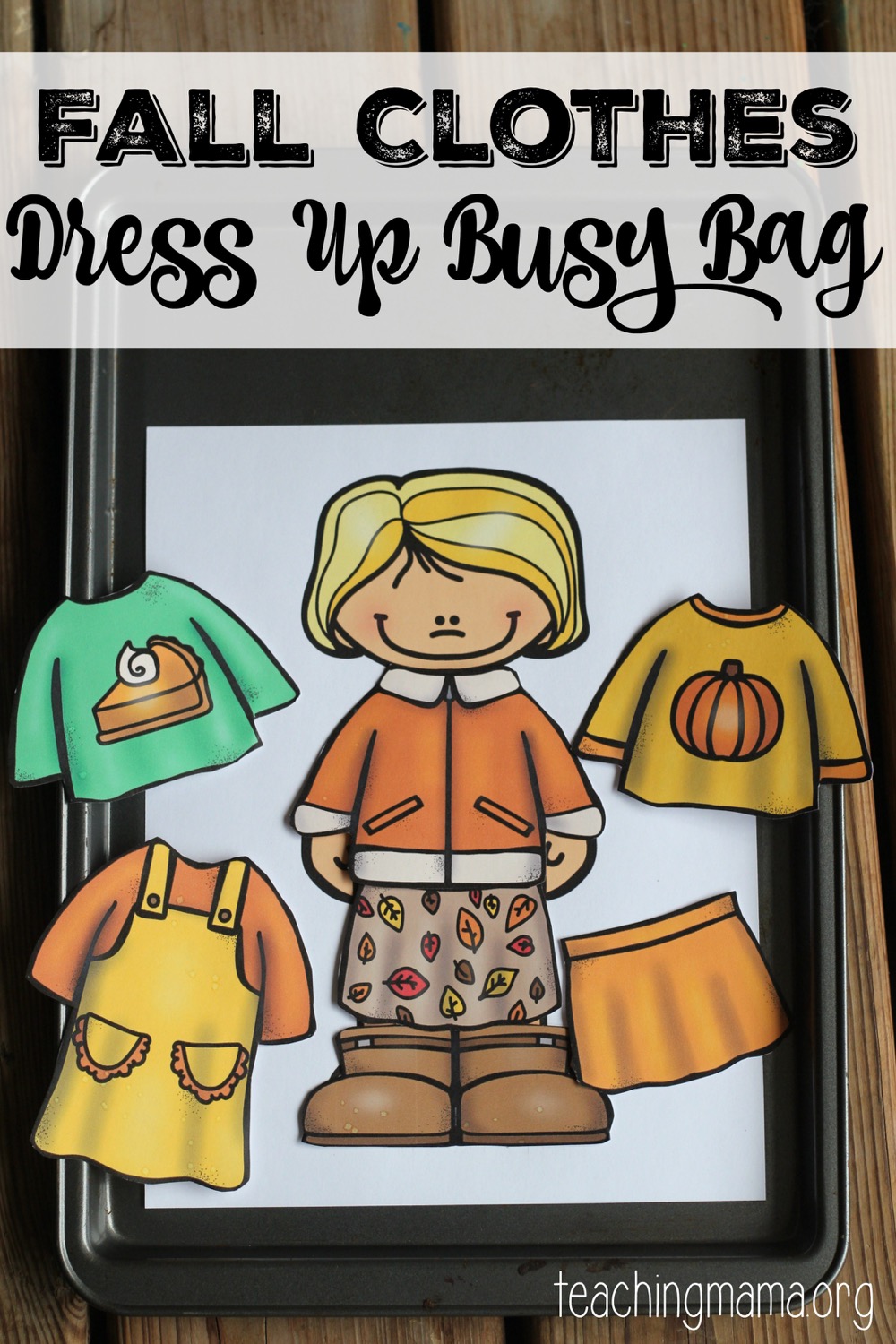 This post contains affiliate links. See my disclosure for details.
Here's what you need for the activity:
fall clothes printable (download at the bottom of this post)
magnets
glue
scissors
card stock paper
laminator (optional, but this is my favorite one to use at home)
cookie sheet
Here's how to make the busy bag:
Print the fall clothes printable onto card stock paper. Laminate the sheets to make them more sturdy.
Cut out the spring clothes.
Add a magnet to the backside of each picture.
Place the boy or girl sheets on a cookie sheet.
Invite your child to dress up the children with the different clothes.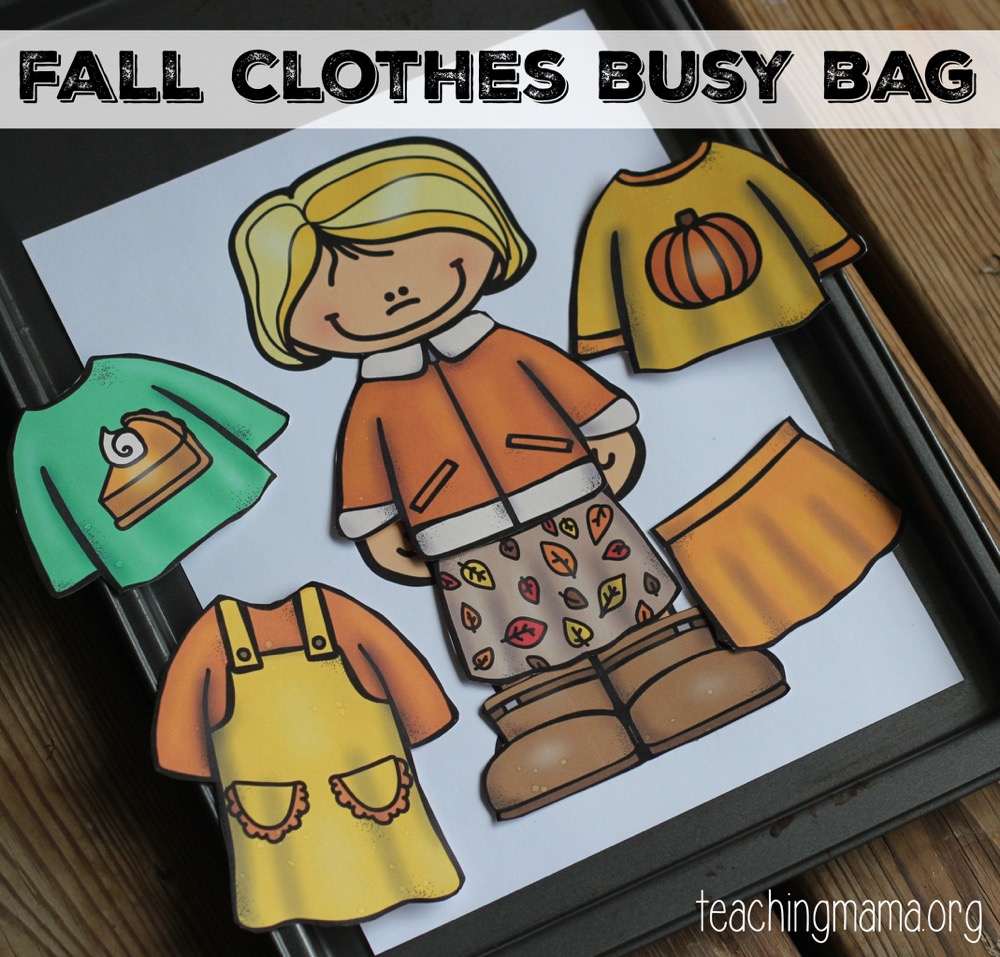 This clip art from Educlips is so cute! I use a lot of their clip art because I love the way they look!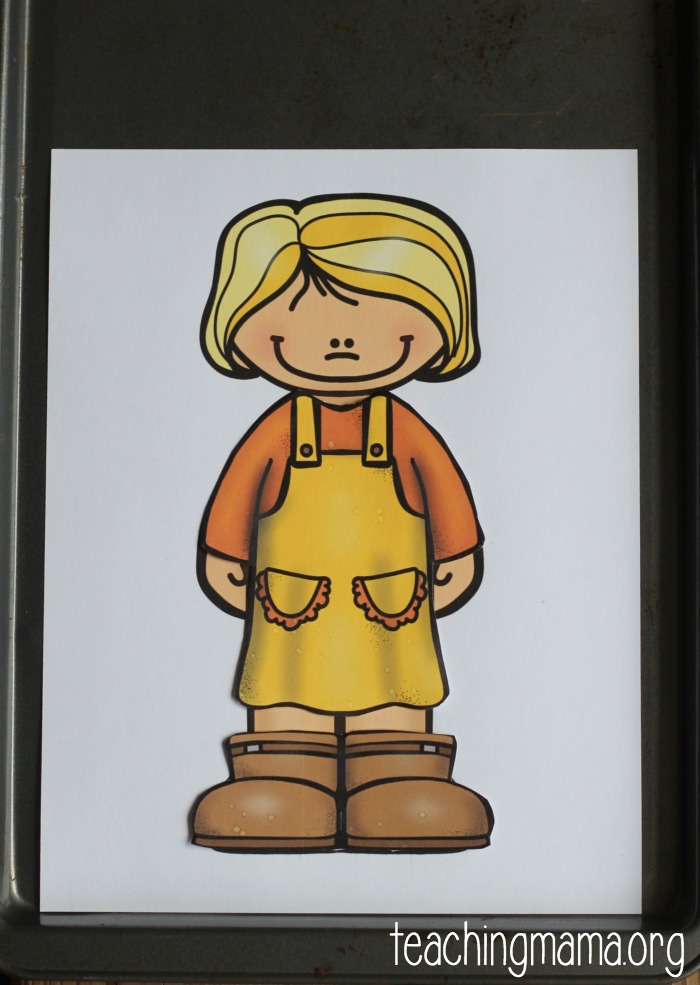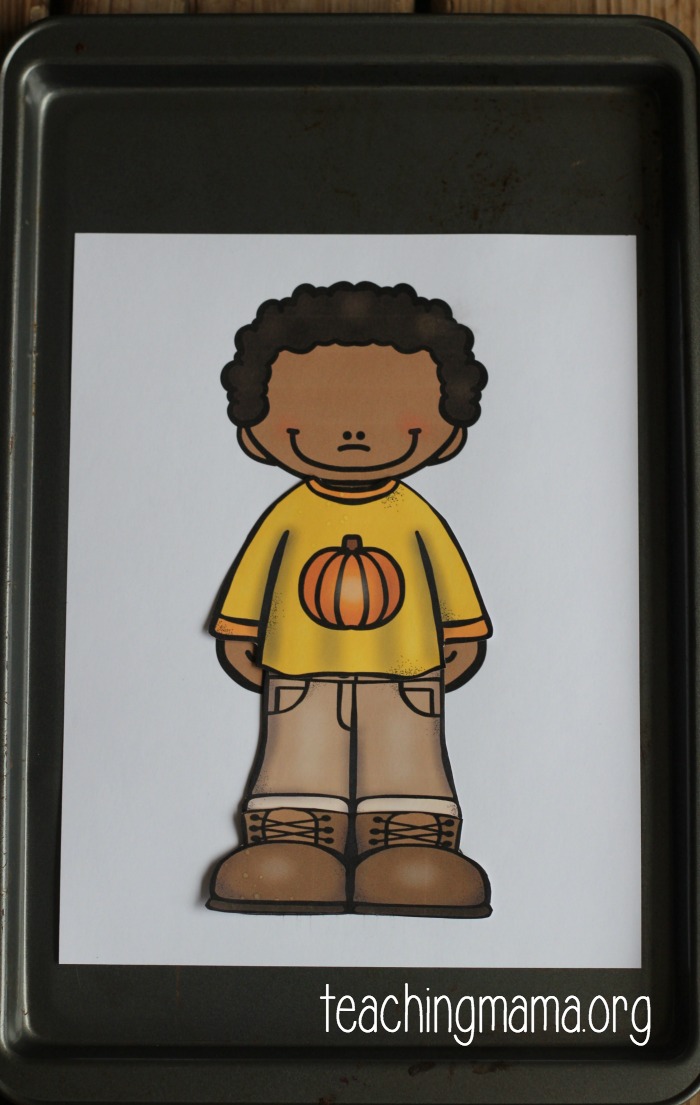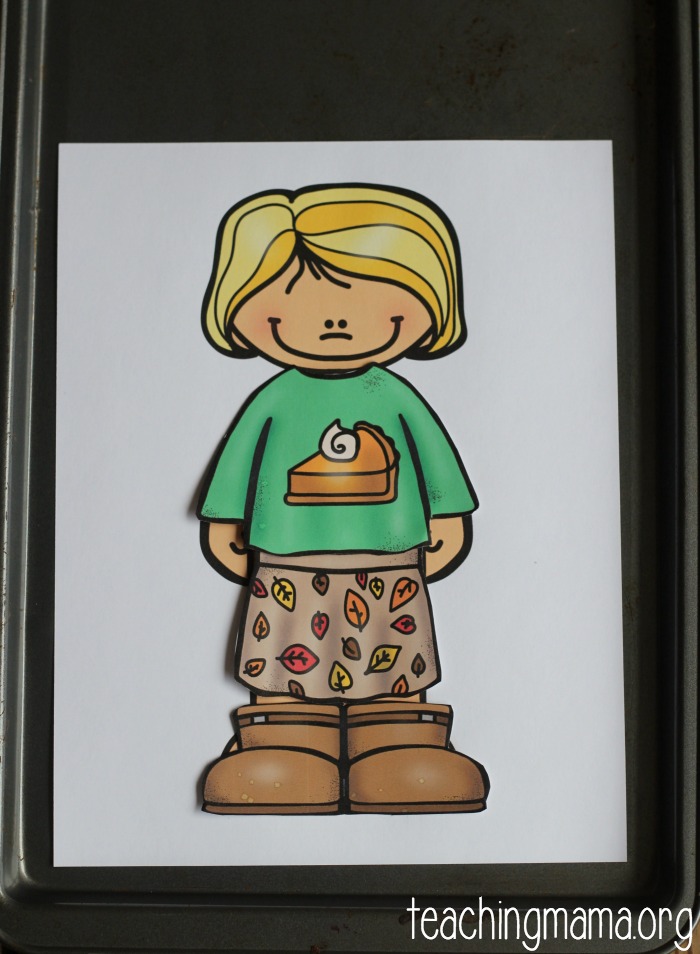 I'm so excited to share that this set includes 6 different kiddos with different hair color, skin color, and gender. (My other busy bags only had 2 kids to pick from, but I found more clip art to include more types of kids! Yay!) I've had many requests to add more diverse kiddos, which is why this set looks a little different from the other 3 seasons.
You can download the printable here —> Fall Dress Up Busy Bag
You can find the other dress up busy bags here:
Enjoy!