A fun way to celebrate fall is to go on a fall scavenger hunt. It's a good way to soak in the sights, smells, and sounds of fall. It also helps you slow down and appreciate the season. It's my favorite season of all but always seems to go by too quickly.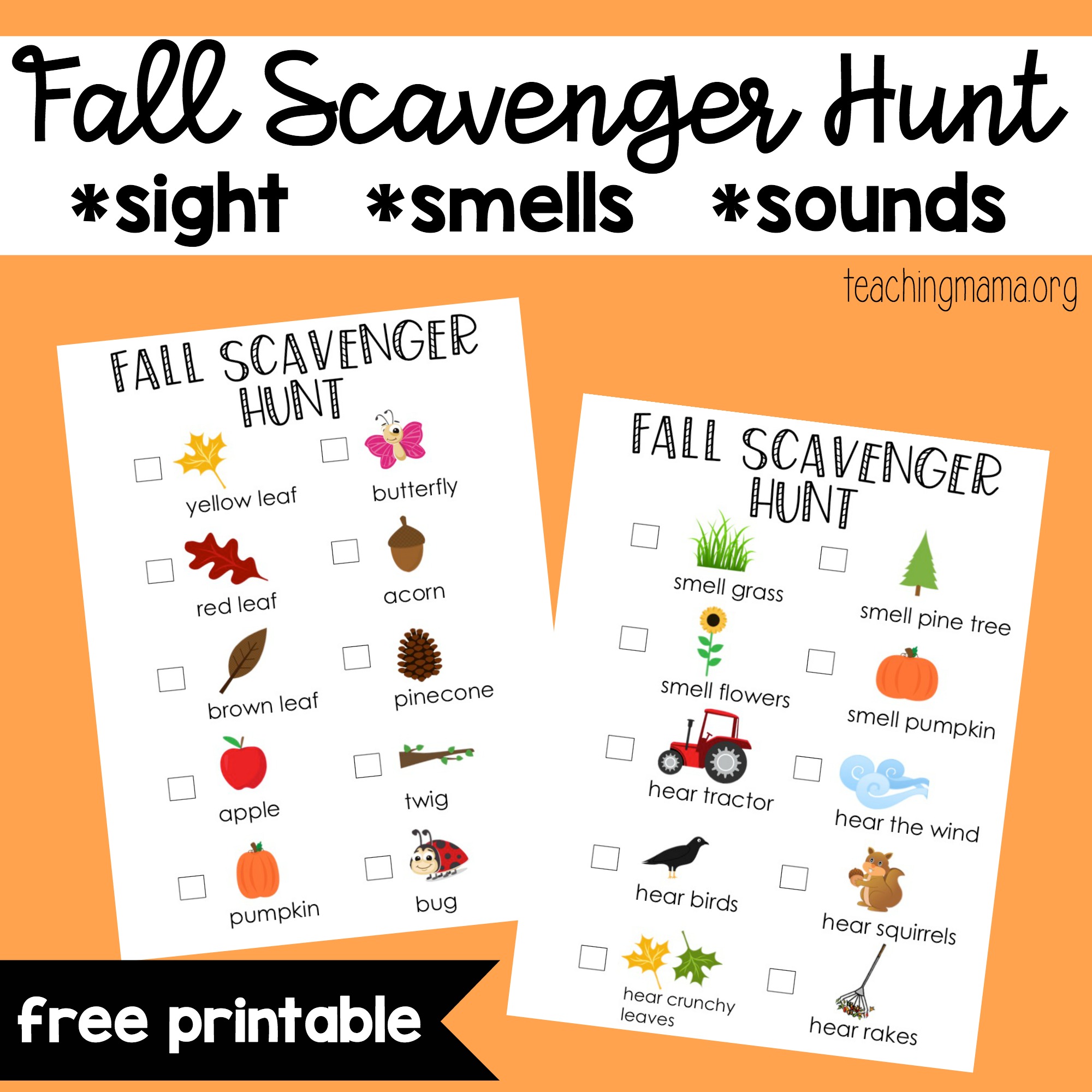 This printable is designed to use three senses: eyes for sight, nose for smell, and ears for hearing. The first page is all about sight. The goal is to find all 10 items as you go for a walk or look around your neighborhood.
The second page is for smelling and hearing. Don't worry if you can't find everything, just try to find some of the items. And you can even add to this list!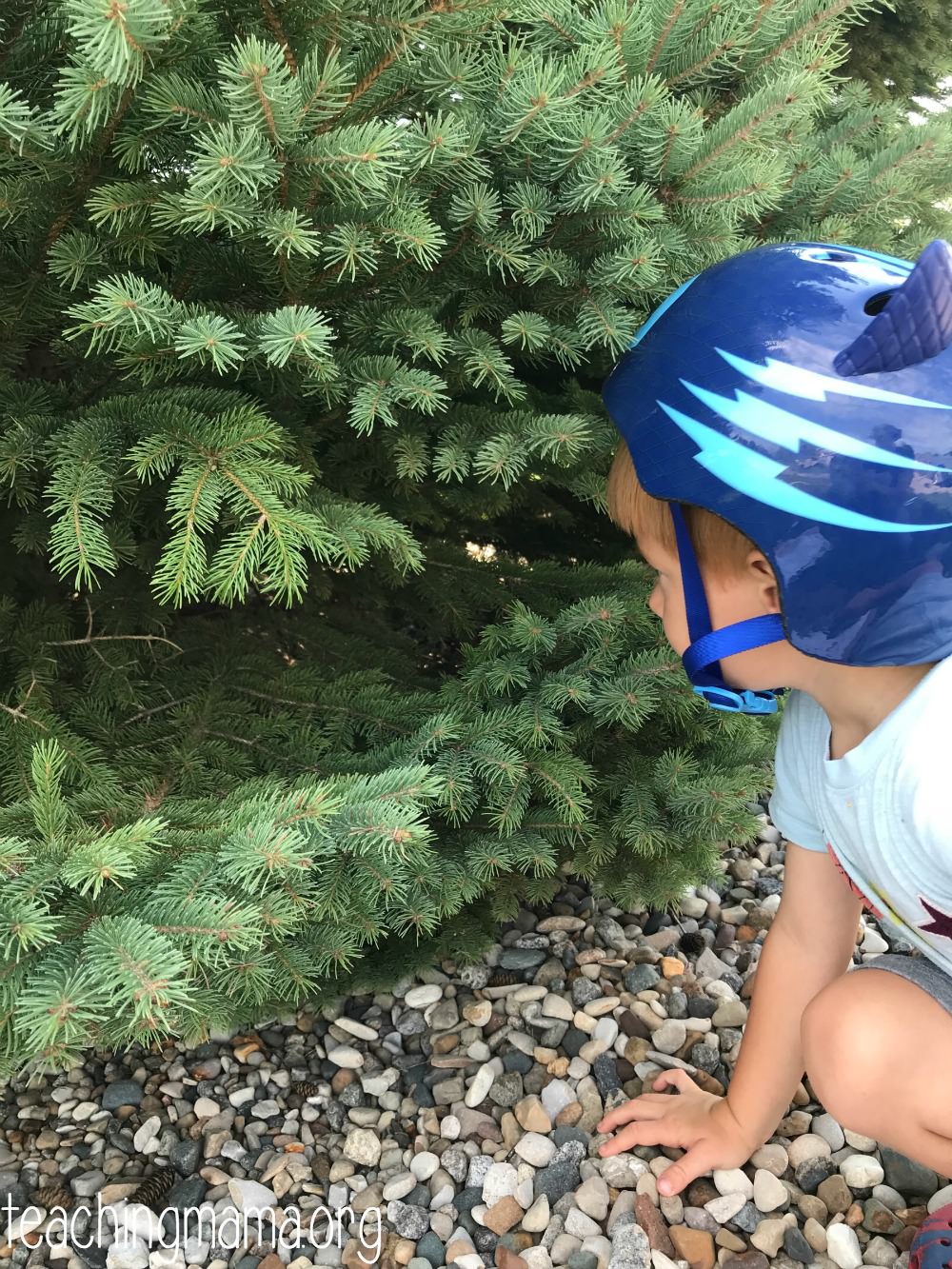 As you are finding items, have your child mark them off. We kept a small bag with us to collect a few items, such as leaves, acorns, pinecones, twigs, and flowers on the ground.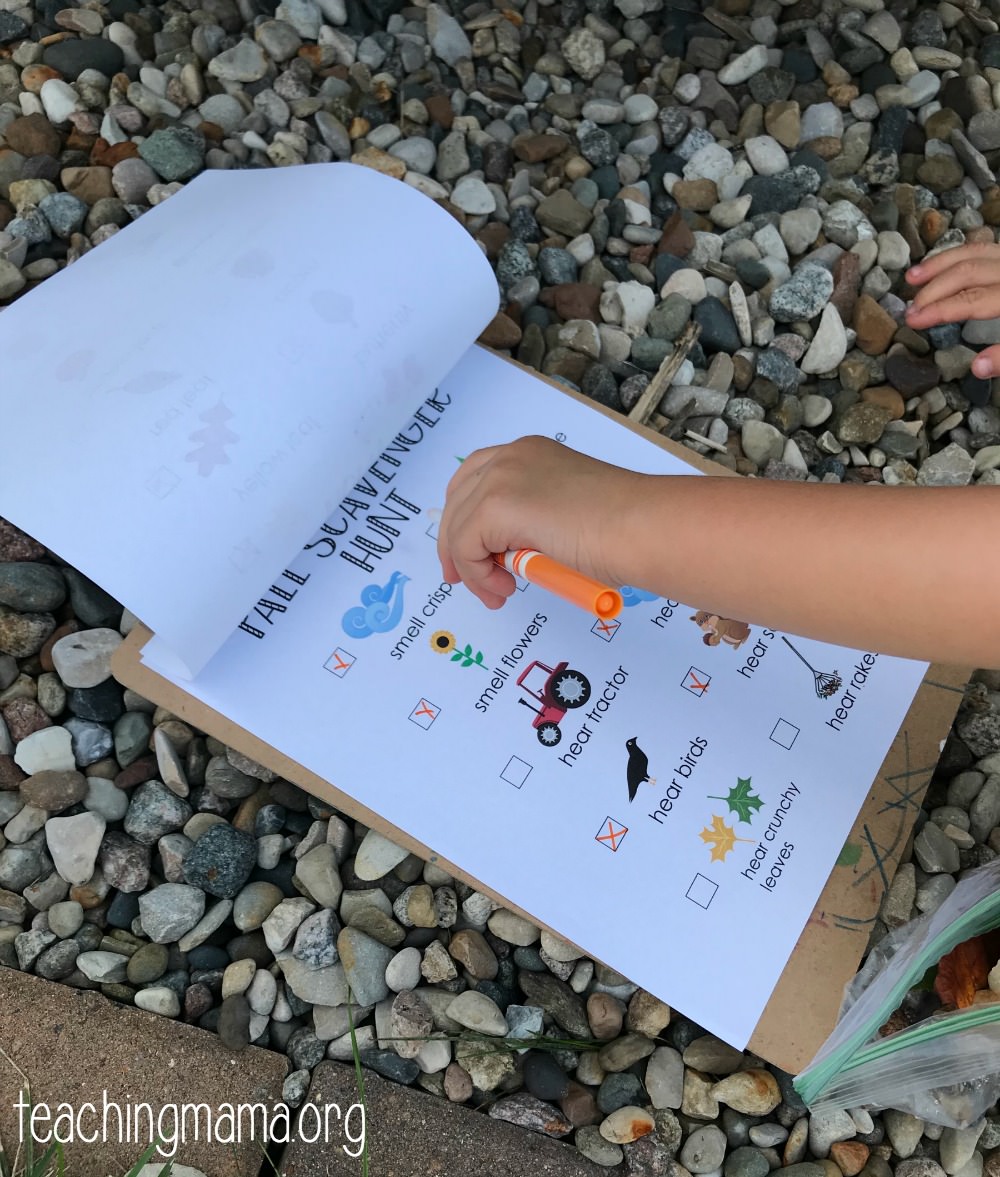 I'd love for you to try this out, too!
You can download the printable right here —> Fall Scavenger Hunt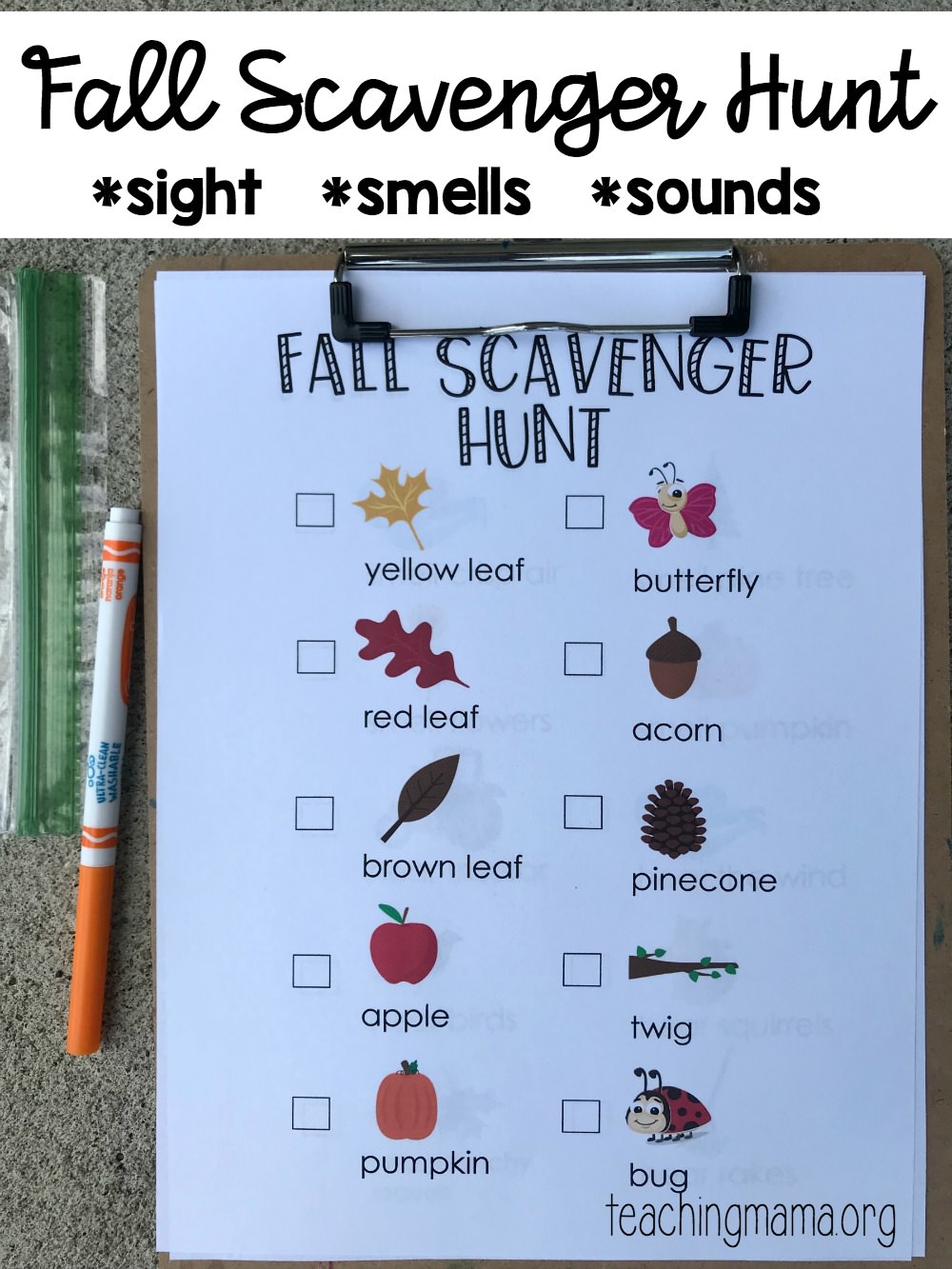 Happy Fall!