Have you ever used fruits or vegetables for art? You can make some pretty cool things with them! We used leftover celery to make heart stamps. It's so easy, too!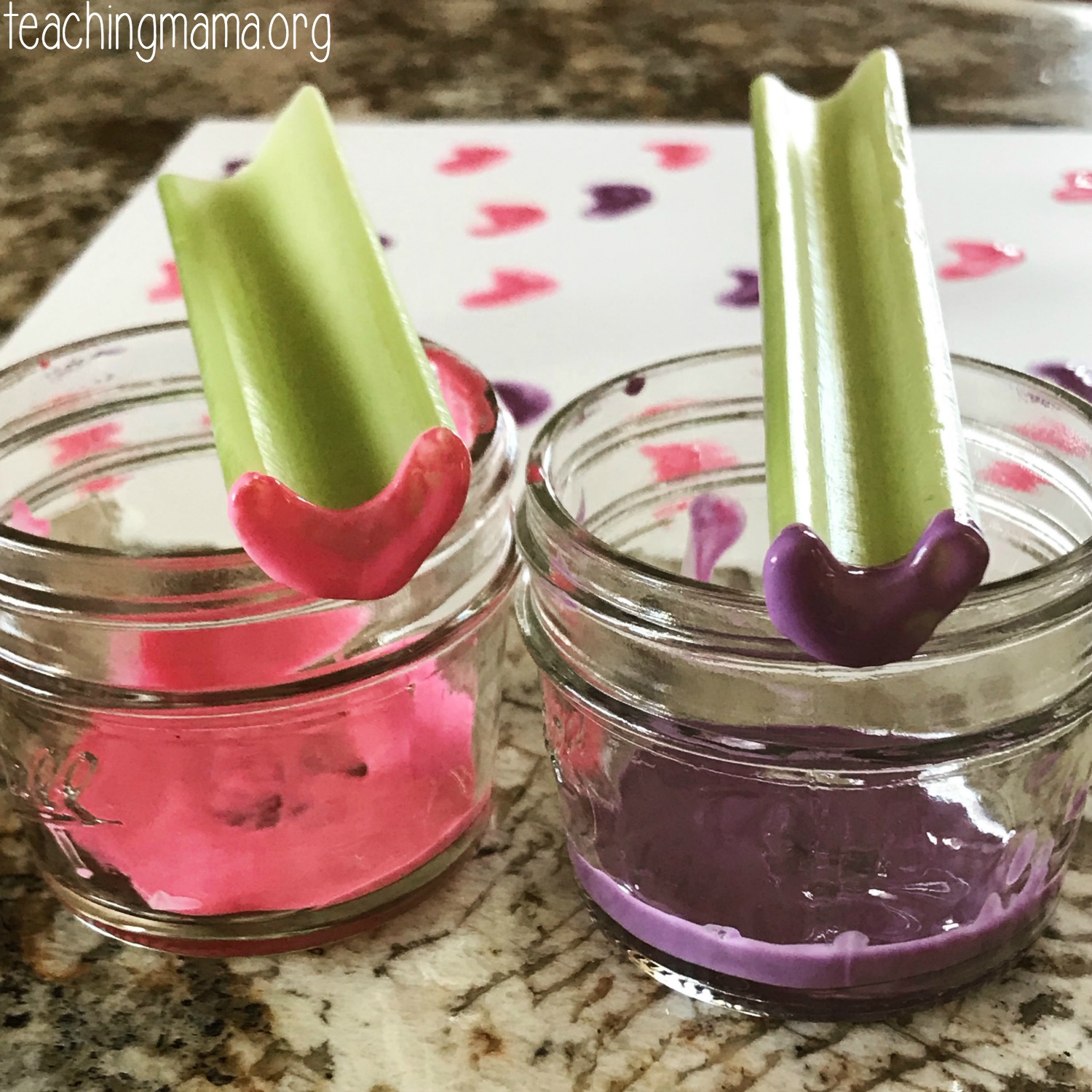 Materials for Celery Heart Stamps:
celery stalks
washable paint
jars or bowls
paper
For this craft, find a celery stalk that looks like the shape of a heart. Not all celery stalks look like this, so you may have to check over your stalks.
Then just dip the end into paint and stamp it onto paper. You don't want a ton of paint because then it gets too much paint on the paper.
It's so simple! You can just stamp around the page, make a valentine card for a friend, or whatever you'd like!
Stamping is great for hand-eye coordination and fine motor skills, but it's also just fun!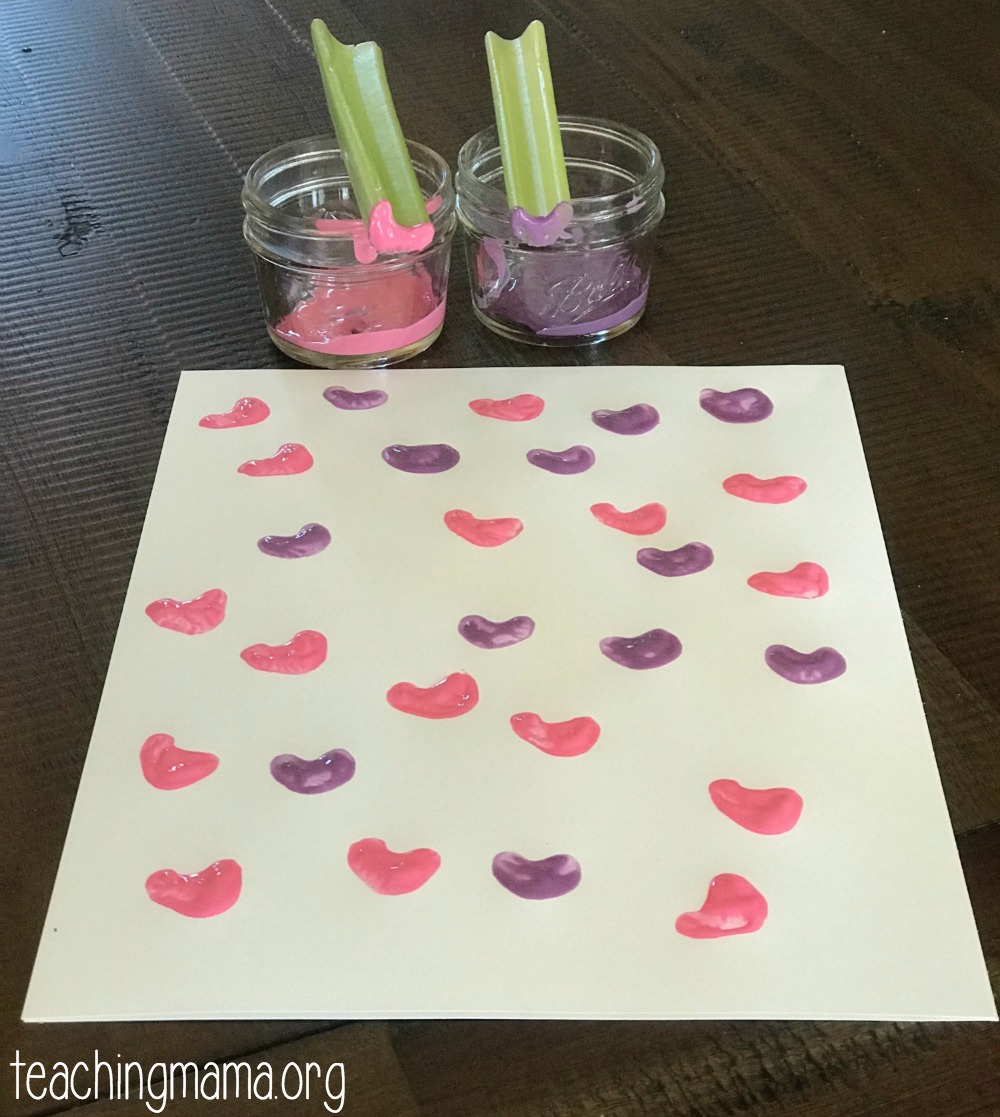 Check out the video to see how to make celery heart stamps!
This is a great process art activity. It doesn't need to look perfect! Kids will enjoy the activity and it will create some fun art!
Here are some other fun ways to use celery for art!
Create a bouquet of beautiful flowers with the bottom portion of the celery.
Use celery to make some fun wall art!
Make a colorful rainbow fish with celery.
Stamp the celery to create a palm tree craft!
Hope you'll try it out!