10 Apples Up on Top Preschool Activity
I found apple clothespins at Target a few weeks ago and I couldn't wait to use them with the book, 10 Apples Up on Top! This is one of my favorite books to read, especially in the fall with preschoolers. But my boys actually like to read it year-round. It's such a cute story and great for practicing counting!
Disclosure: This post contains affiliate links. See my disclosure for details.
Here's what you need for this activity:
apple clothespins (from the Bullseye's Playgound section at Target)
dry erase marker
magnetic surface
picture of child (with tape on the back)
10 Apples Up on Top book
We used our garage door for a magnetic surface. I love working on a vertical surface to build shoulder and core strength and having a magnetic garage is perfect for this. I just made sure the magnets wouldn't scratch the garage door. If it does, you can use a Magic Eraser to remove marks.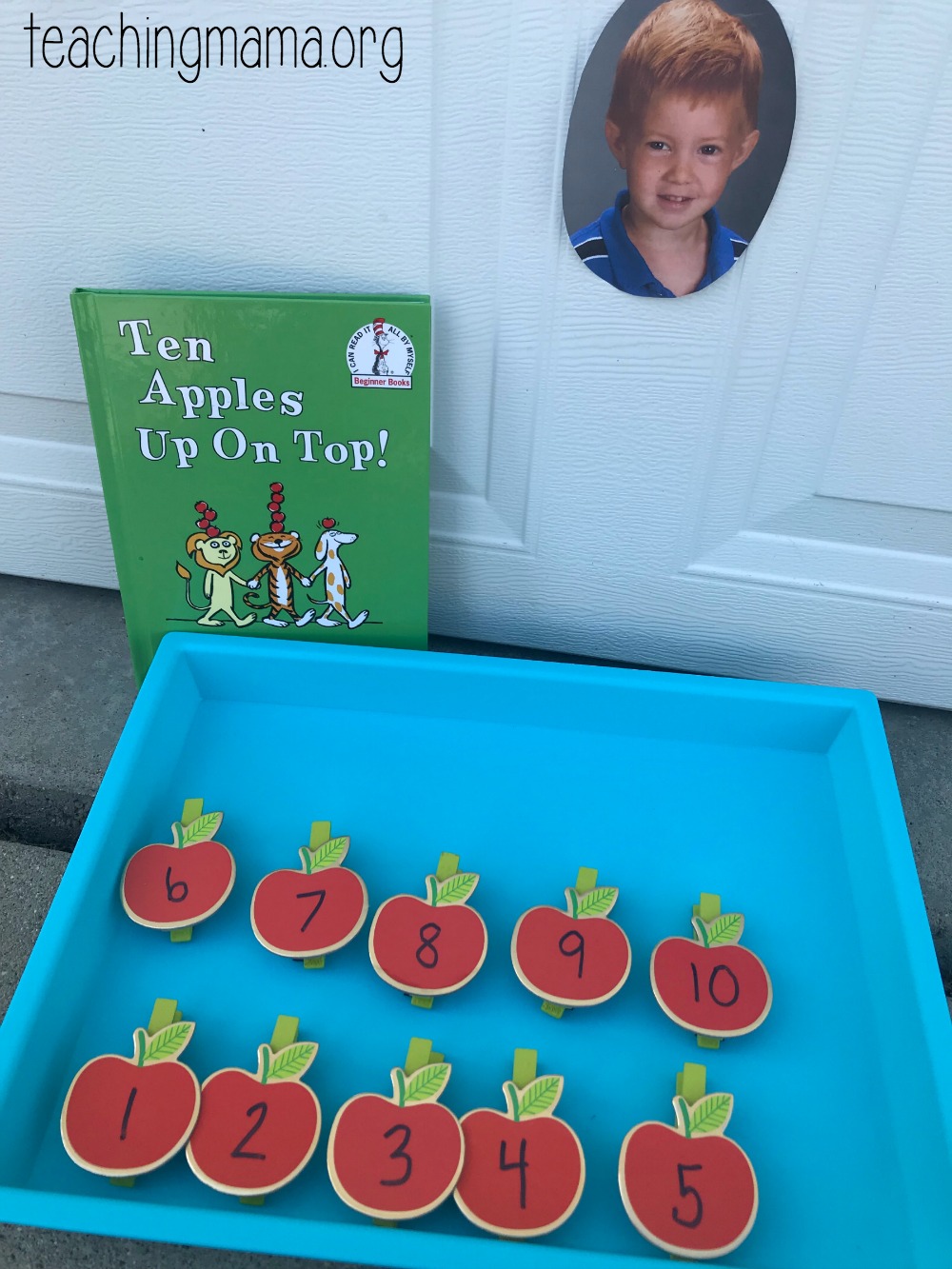 I first used a hot glue gun to attach the magnets to the back of the clothespins. Then I wrote the numbers 1-10 on the apples using a dry erase marker. I placed the picture of my son on the garage and then we started reading the book. Every time the characters added an apple to their head, we would put an apple on the garage door.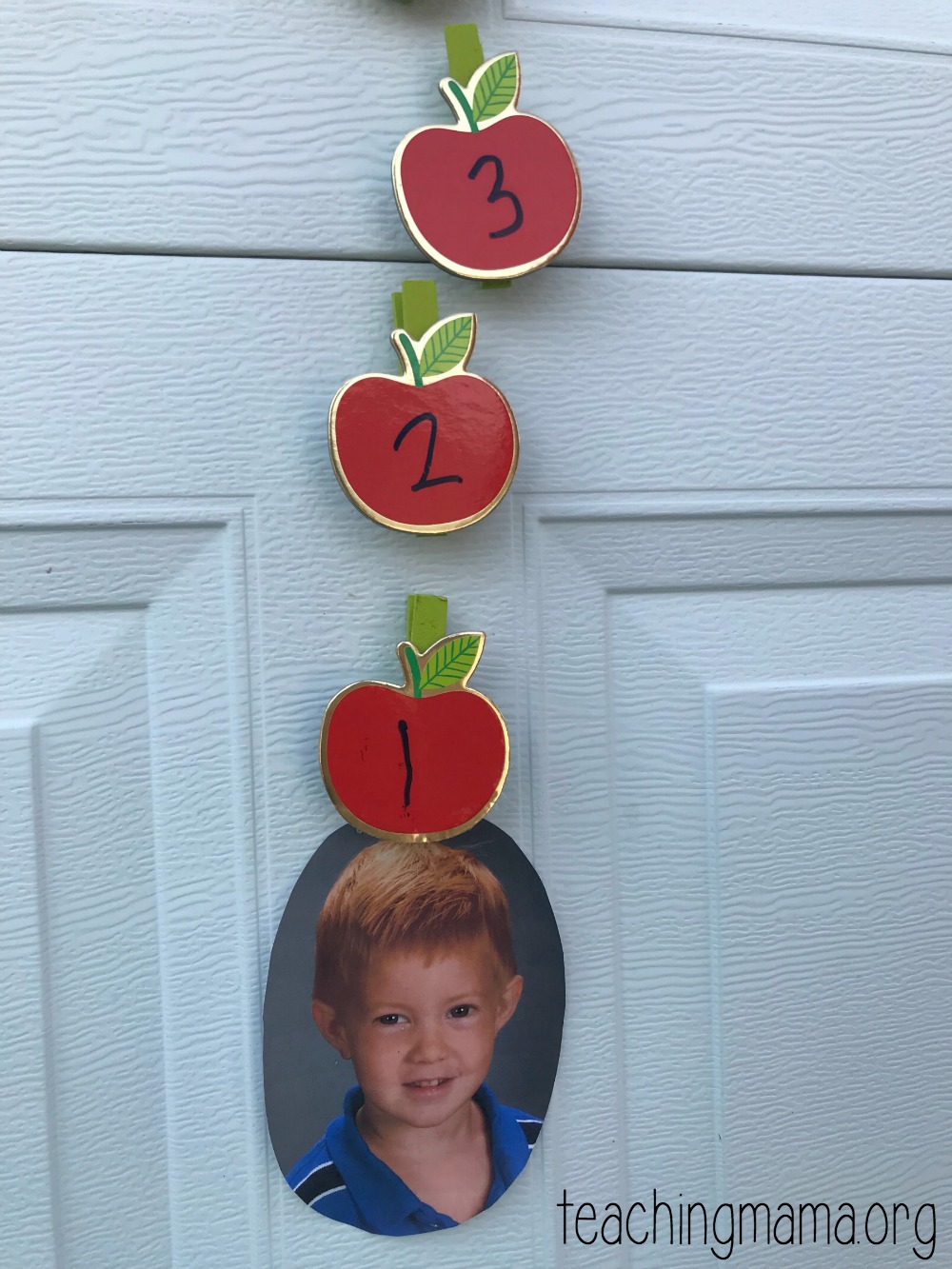 We continued doing this until all the apples were on top!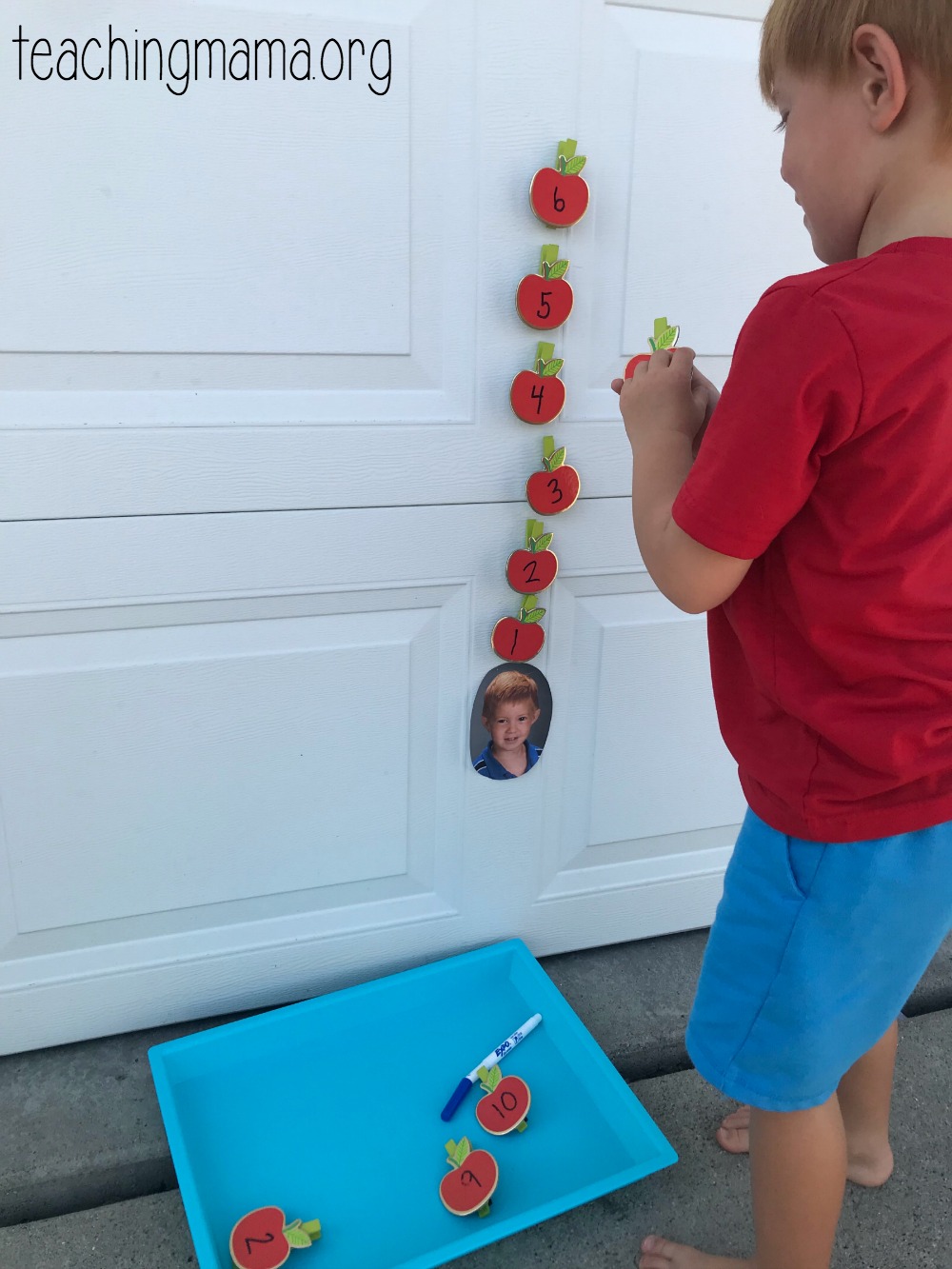 At the end of the story, the apples fall of their heads, so I had my son take away all the apples.
This activity is great for:
counting
number recogntion
following directions/reading comprehension
You could use any kind of apples, we just loved the ones we found at Target. I wish I had a link to share where you can buy them, but unfortunately I can't find one. You could also do a similar activity with felt apples, like I did on this post.
What's your favorite way to use this book? I'd love to hear your ideas!