I love it when the stores start to bring out pool noodles! I don't know the last time I used one just to swim with…I'm always thinking of fun new ways to use them! Today I'm sharing my favorite pool noodle activities for kids. There are so many ways to use them!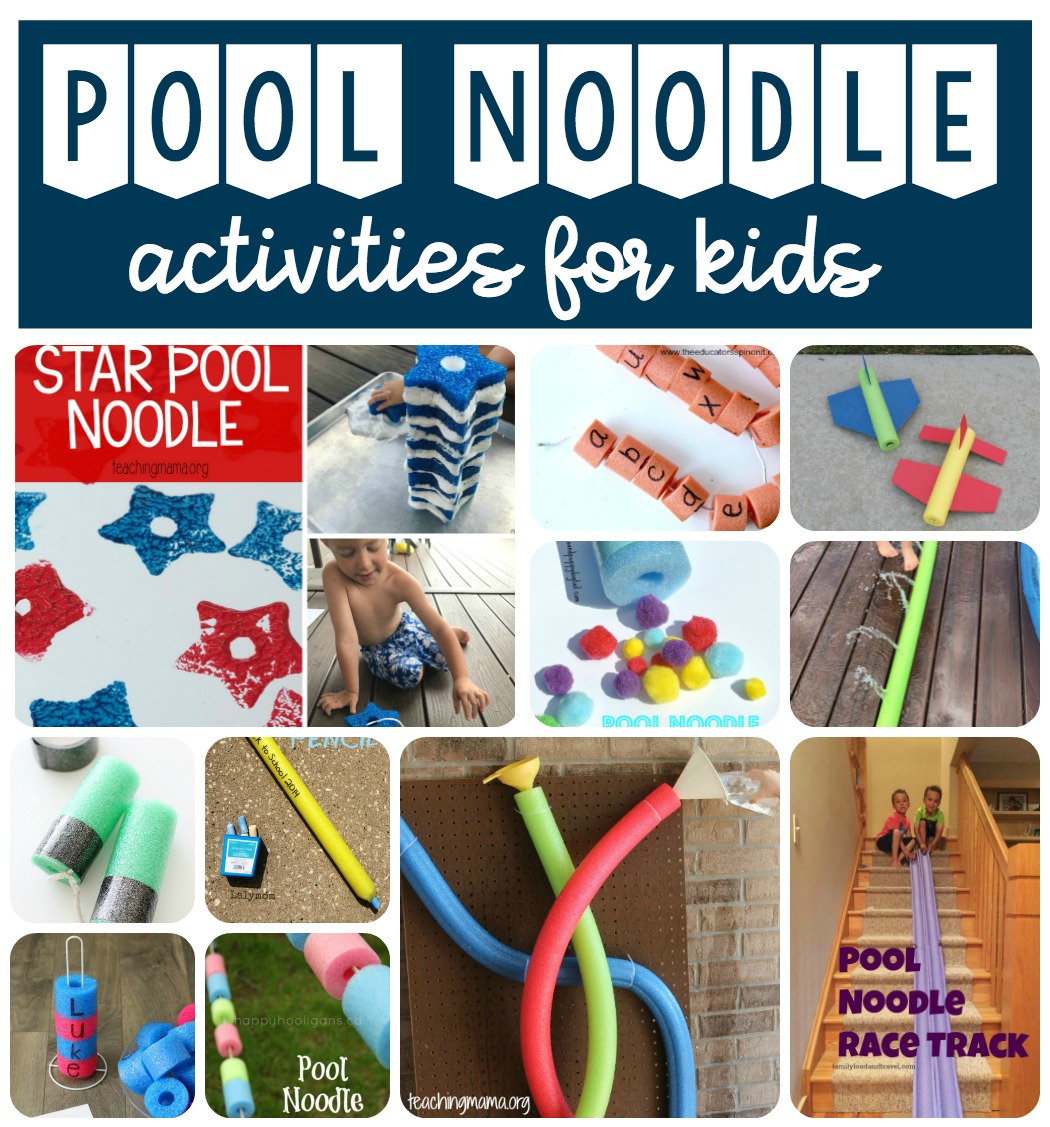 This summer we made a sprinkler using a pool noodle. We started with poking holes in the noodle using a knife. (I did this part!) Then I cut off a small part of the end and used that piece to plug one end of the noodle. I stuck a hose on the other side of the pool noodle. Once it was all set up, I turned the hose on and we had our sprinkler!
Here are some other fun ideas!
Pool Noodle Water Wall from Teaching Mama
Pool Noodle Planes from Frugal Fun 4 Boys and Girls
Pool Noodle Periscope from STEAM powered family
Pool Noodle Abacus from Happy Hooligans
Pool Noodle Boats from the Best Ideas for Kids
Pool Noodle Pom Pom Shooter from Frogs and Snails and Puppy Dog Tails
Pool Noodle Marble Run from Little Bins for Little Hands
Star Pool Noodle Activities from Teaching Mama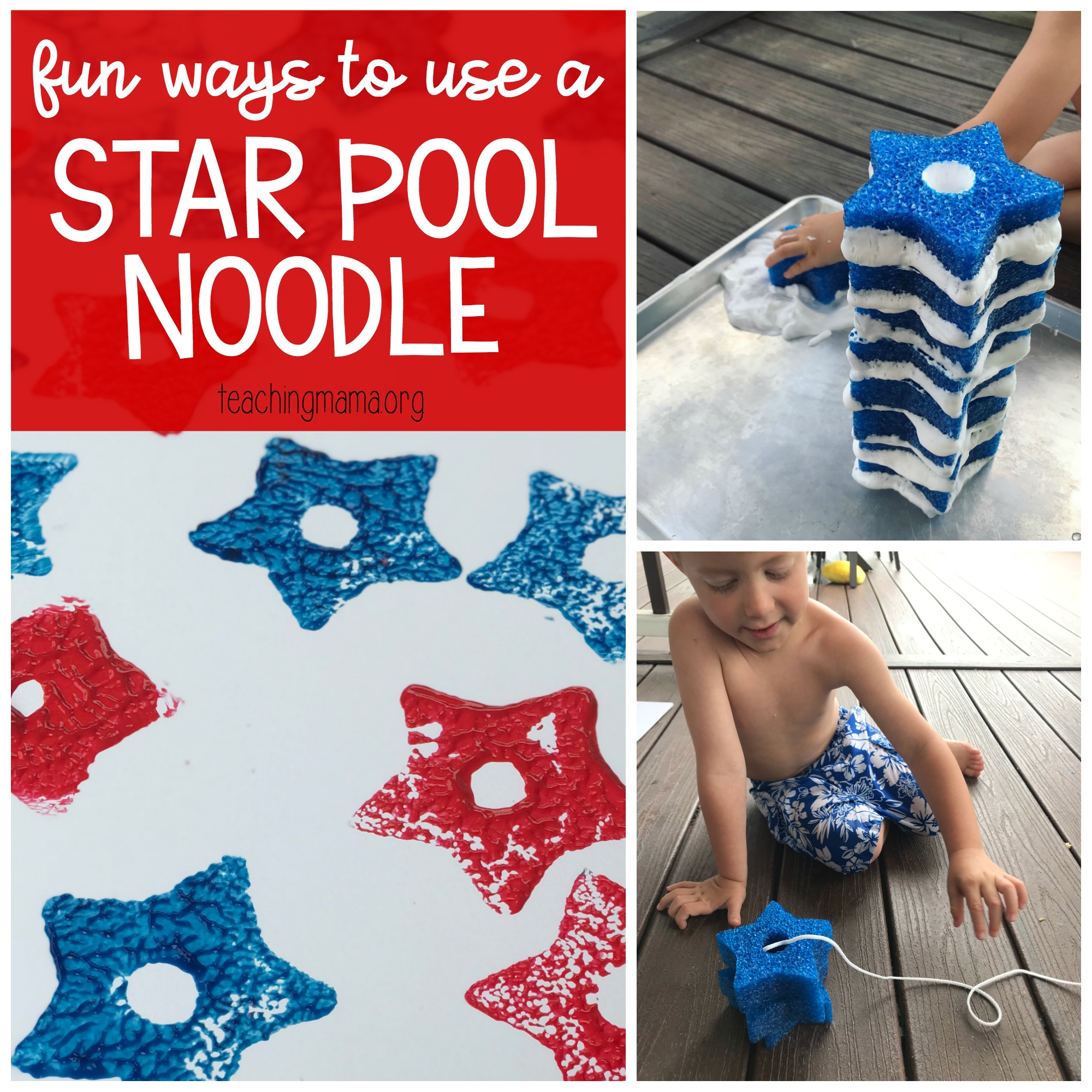 Back to School Pool Noodle Pencil from LalyMom
Pool Noodle Poppers from The Joys of Boys
Pool Noodle Syllable Caterpillar from Pre-K Pages
Giant ABC Pool Noodle Beads from The Educators' Spin on It
Pool Noodle Name Recognition Activity from Preschool Inspirations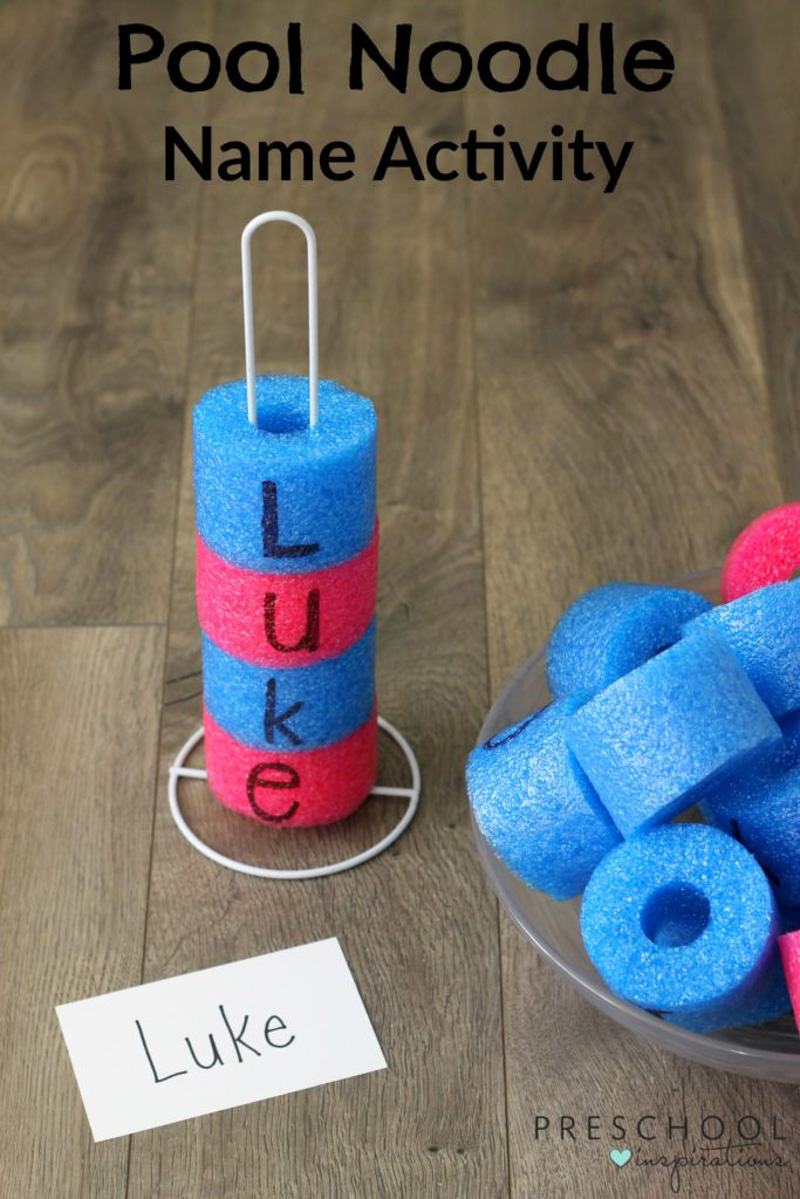 Pool Noodle Catapult from Toddler Approved
Pool Noodle Phone from And Next Comes L
Pool Noodle Nunchucks from See Vanessa Craft
Pool Noodle Building Blocks Busy Bag from Coffee Cups and Crayons
Pool Noodle Hockey from Toddler Approved
Pool Noodle and Pom Pom Fine Motor Activity from School Time Snippets
Pool Noodle Race Tracks from Family Food and Travel
Pool Noodle Obstacle Course from Learn Play Imagine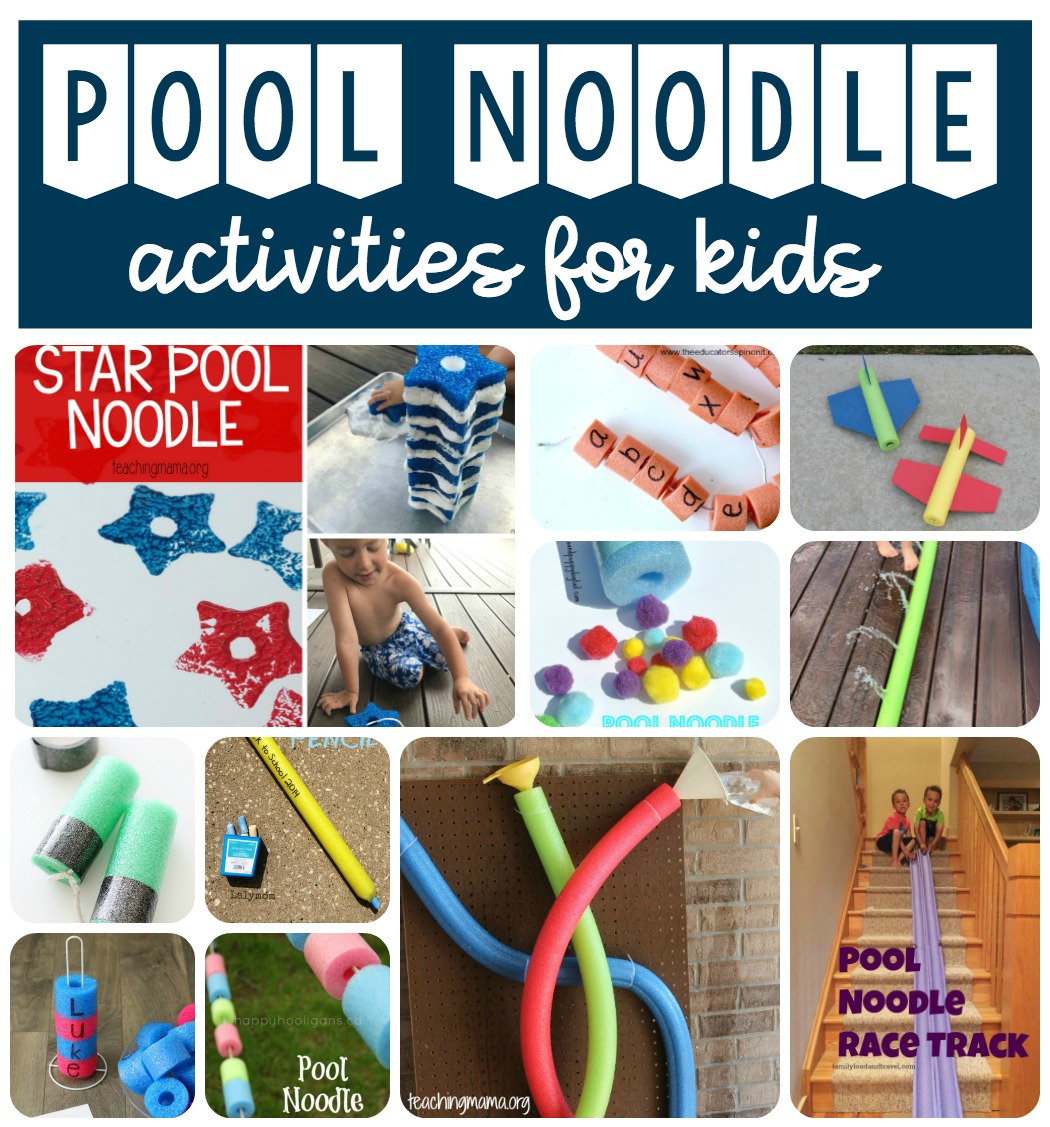 I recommend buying pool noodles now because pretty soon, the stores will start getting rid of them in preparation for the colder months. So run to your nearest dollar store or Target and stock up now!