It is so hot out these days! I guess that's to be expected during the middle of the summer. As I was thinking on what topic to explore next with my kids, I thought of deserts. They really don't know anything about the desert since we live in the midwest. To begin this unit, we started out reading the book, Coyotes All Around. It's technically a math book because they count and estimate, but it shows what the desert is like and contains facts. And it's a cute story!
It is a book for older children, but preschoolers can enjoy it. After reading it, we talked about a few facts about the desert.
Deserts lack water. They receive less than 10 inches of rain per year!

To find water in the desert, you can turn over stones before dawn to find dew, dig in a dry stream or riverbed until you feel damp sand, or cut open a cactus for milky liquid.
A cactus is a plant that lives in the desert. It has sharp needles and stores water inside.
Scorpions lurk under rocks and are dangerous creatures
Then I showed him the sensory bin and let him explore.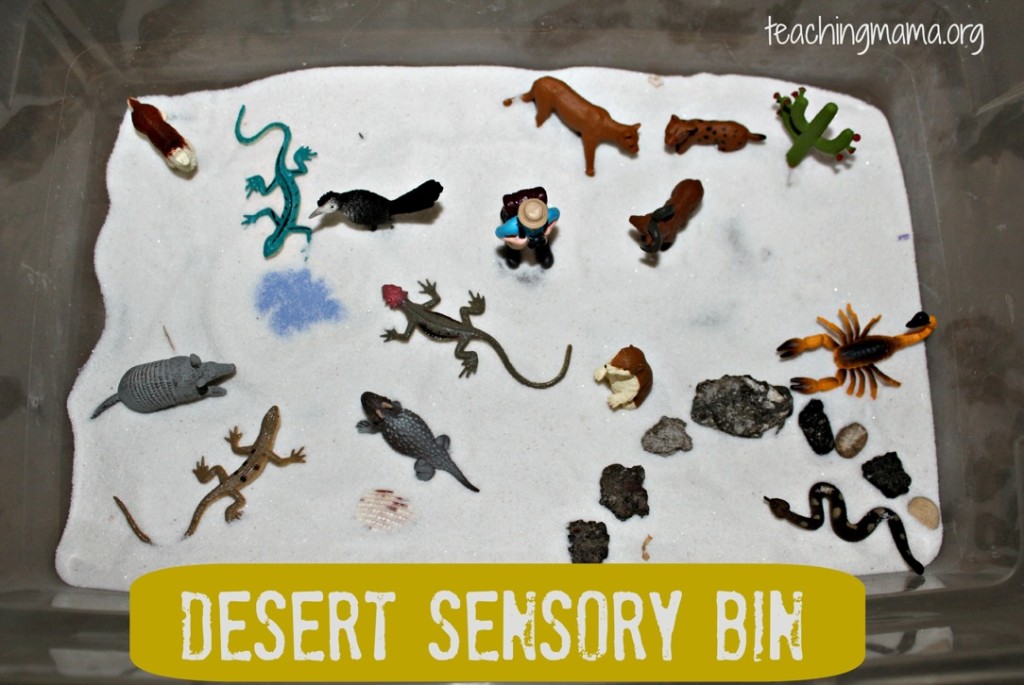 Here's what is inside:
sand

blue paper taped under a part of the sand (to represent how little water is in the desert)
rocks
desert animal figurines
I wish I had more cacti, but the tube of desert animals only came with one. And I couldn't figure out how create one with materials from home. Oh well! I do think the creature proportions are a little off. The scorpion looks quite large, while the man is pretty small!
To start, I had him show me some places the man could look for water. He looked under the rocks, the cactus, and dug until he found the blue paper (representing water).
I love all the imaginary play going on! We played together and had so much fun using our imagination! Here is the scorpion taking over the man.
And now here's the coyote taking over the desert and howling!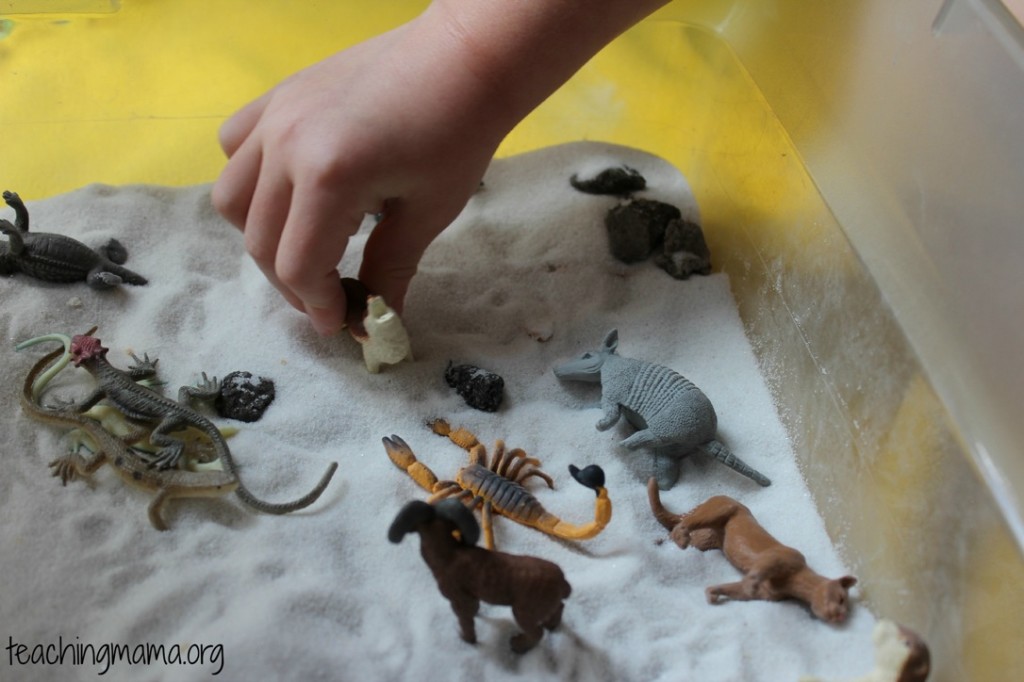 It was a very fun way to introduce this unit. Tomorrow I'll be sharing some printables to use with this unit!