Road Trip Binders for Kids
Disclosure: This post contains affiliate links. See my disclosure for details.
We just got home from an epic road trip! My husband and I took our three boys on a 20 hour road trip down to Florida. I was a little bit nervous about the trip, which is why I put together the road trip binders for my kids. It turned out to be an amazing resource to help the road trip go by more quickly! I shared what was in them over on Instagram and many of you wanted me to share about it on a blog post, so I decided to do that!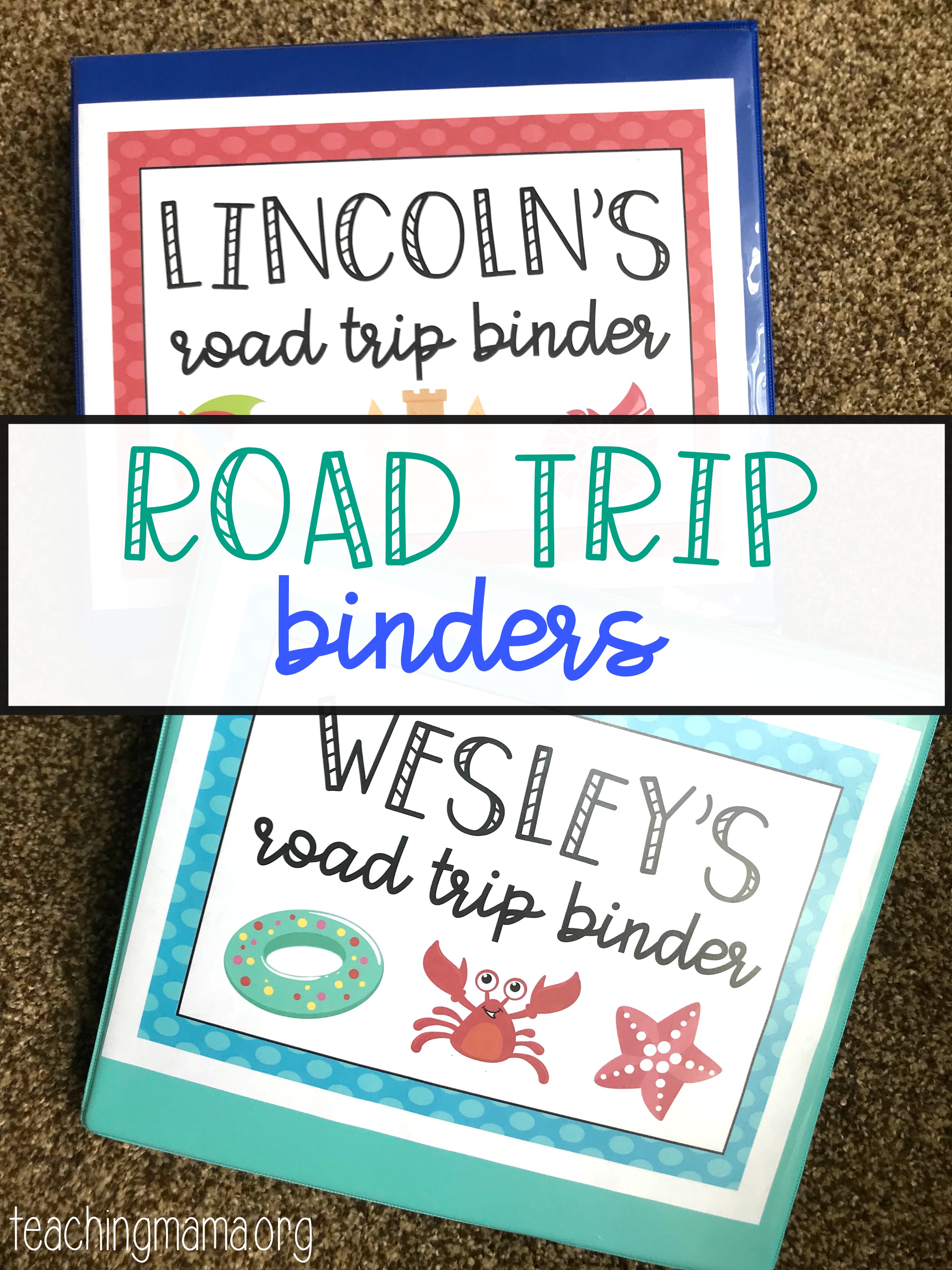 First, I'm sharing with you an editable cover. You can download the cover HERE and find several background to choose from. Once you download it and open it in Adobe Reader, you can type in your child's name to personalize it. If you want to use the same font I did, you will need to download the font from A Primary Life, called OCD Teacher. You can find the font HERE.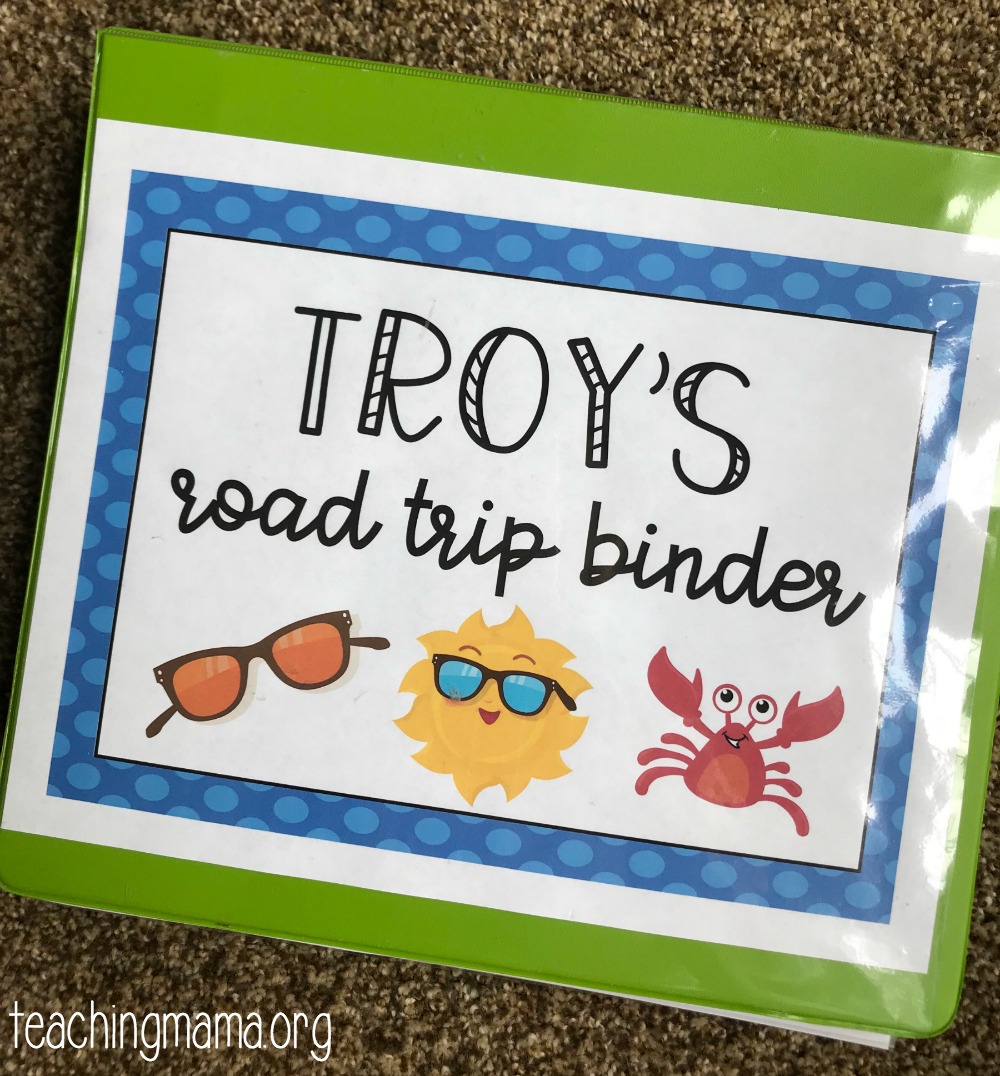 My boys are ages 8, 6, and 3, so I made different binders for each of them. However, I placed some of the same printables in all of their binders.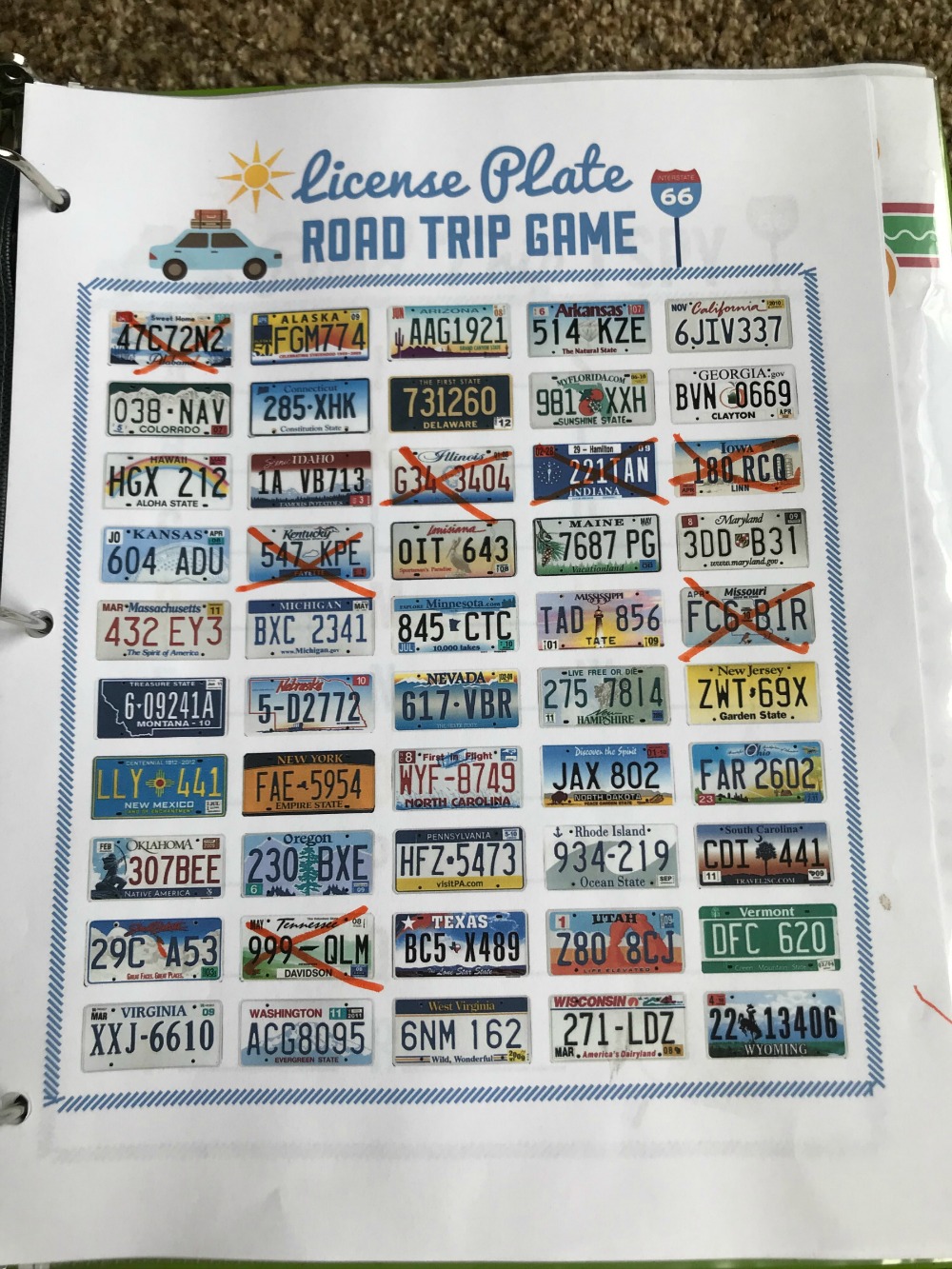 Here is where to find the printables: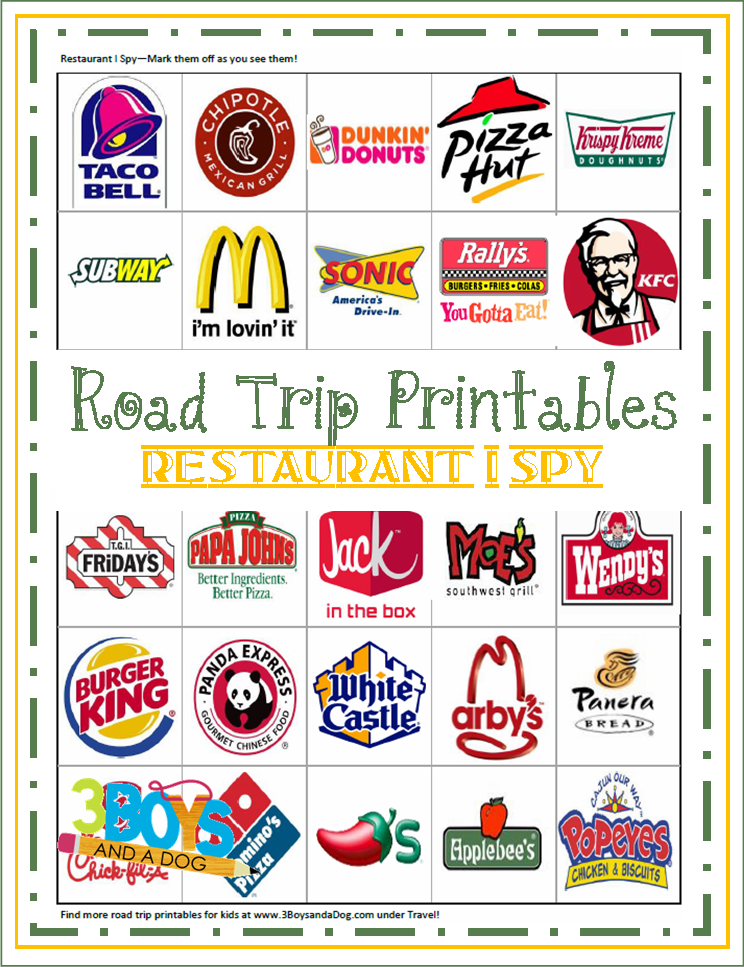 In my 3-year-old's binder, I placed Find the Letter Sheets from The Measured Mom. These are awesome! I gave him a Do-a-Dot marker and he found the alphabet letter.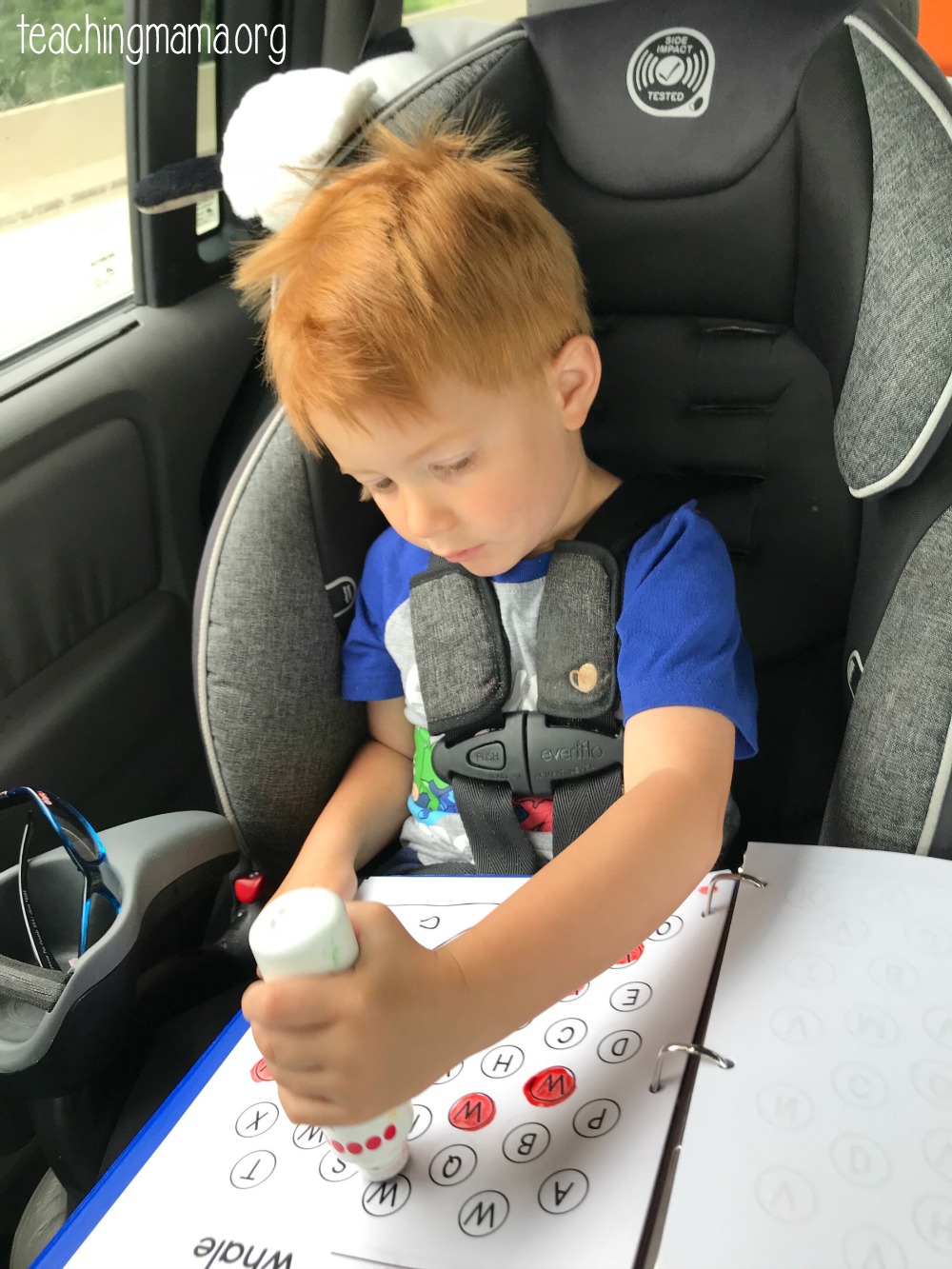 I also put in some PJ Masks coloring sheets, which I found at Target.
In my 6-year-old and 8-year-old binders, I put in the following: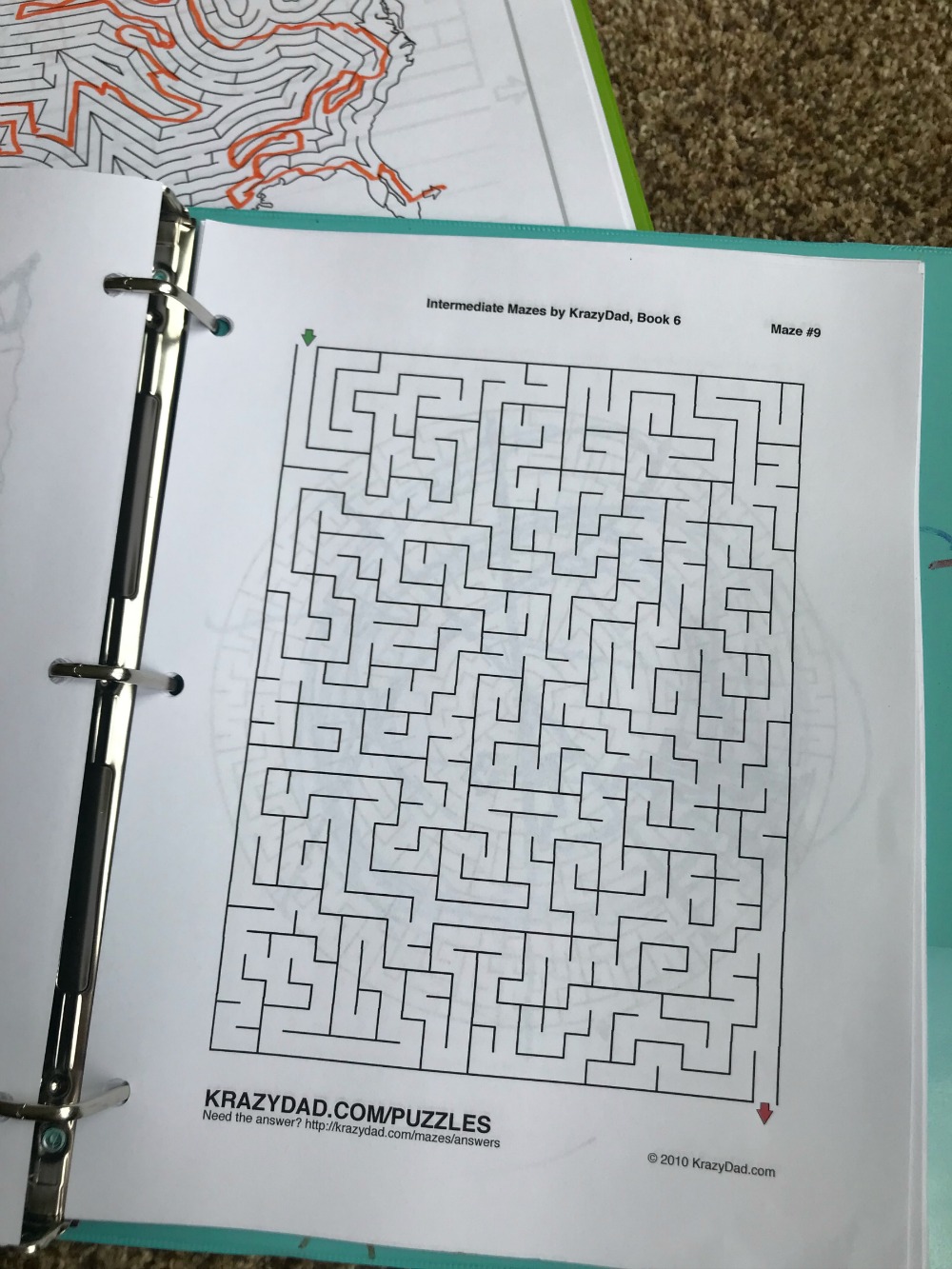 In my 8-year-old binder, I placed some more printables:
My kids also watched movies, played games on their screens, listened to audiobooks, played with their stuffed animals, and more! Overall, we had a wonderful time and it was worth getting their travel binders ready to help our trip run more smoothly!
Are you taking a trip soon? I'd love to know where you're going!