How to Remove Permanent Marker in the Classroom
One of the tricks I learned as a teacher is how to remove permanent marker in the classroom. It's so easy and it will help you reuse so many items. Now this trick only works on smooth, plastic surfaces. But don't worry, I'll also share tips for getting that stubborn marker off of other things, too!
First up, the trick you need to know ASAP!
It's only 2 steps, too!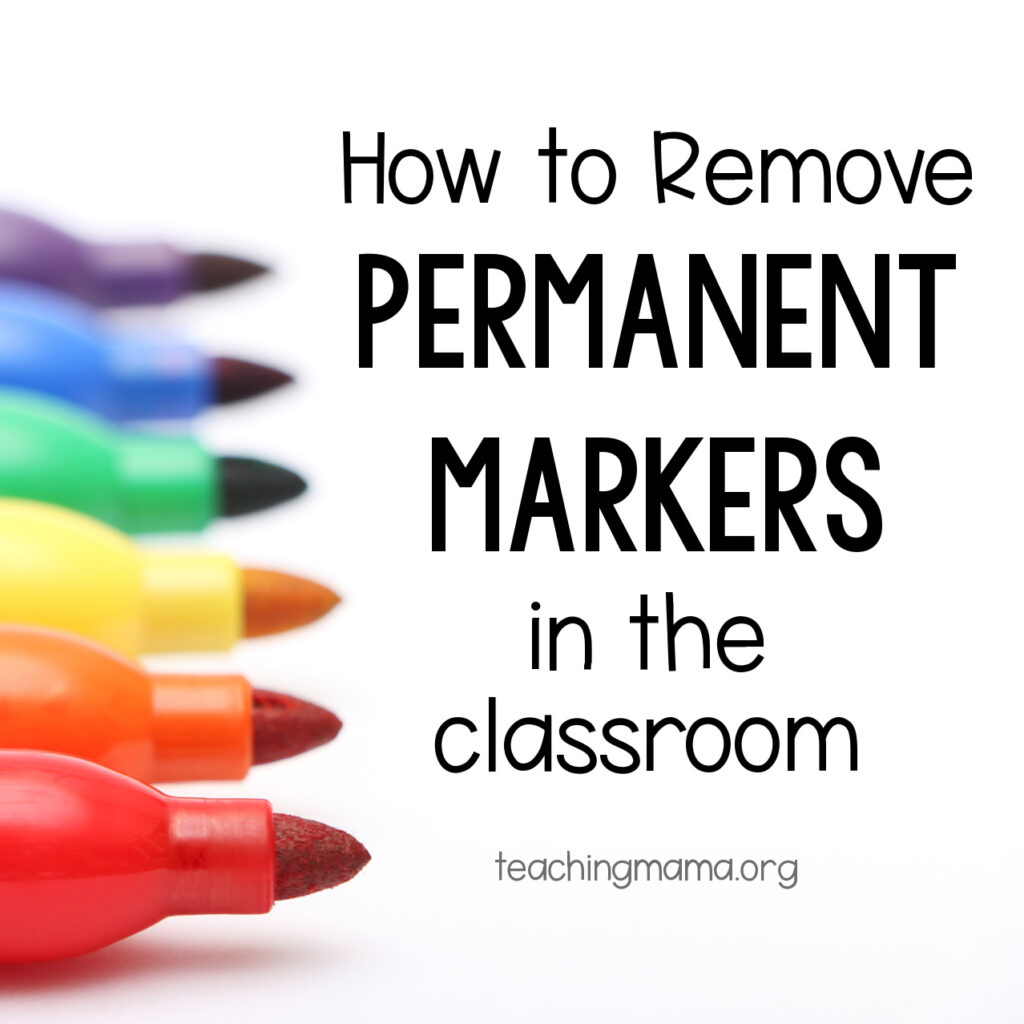 Steps to Removing Permanent Marker
Scribble over the markings with a dry erase marker.
Wipe away with a cloth or paper towel.
That's it!
Before doing this, I always recommend testing a small part of the surface to make sure it doesn't damage it.
Here's what I've used the trick on…
laminated name tags
whiteboards
notebooks & folders with smooth surfaces
Magna-Tiles
base 10 blocks
3-ring binders
Mega blocks and Lego bricks
fidget spinners
pencil sharpeners (personal size)
plastic tool bins and pencil holders
scissors
plastic book bins and containers
writing on students' desks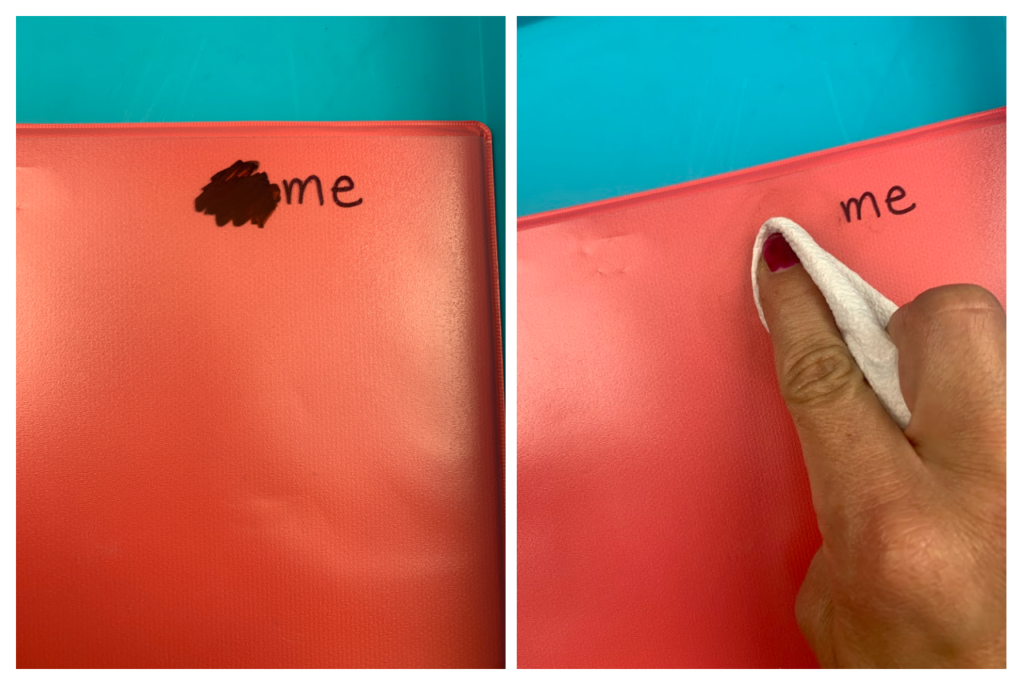 This trick doesn't work on surfaces that are rough and porous. It needs to be flat, smooth, and have a plastic coating.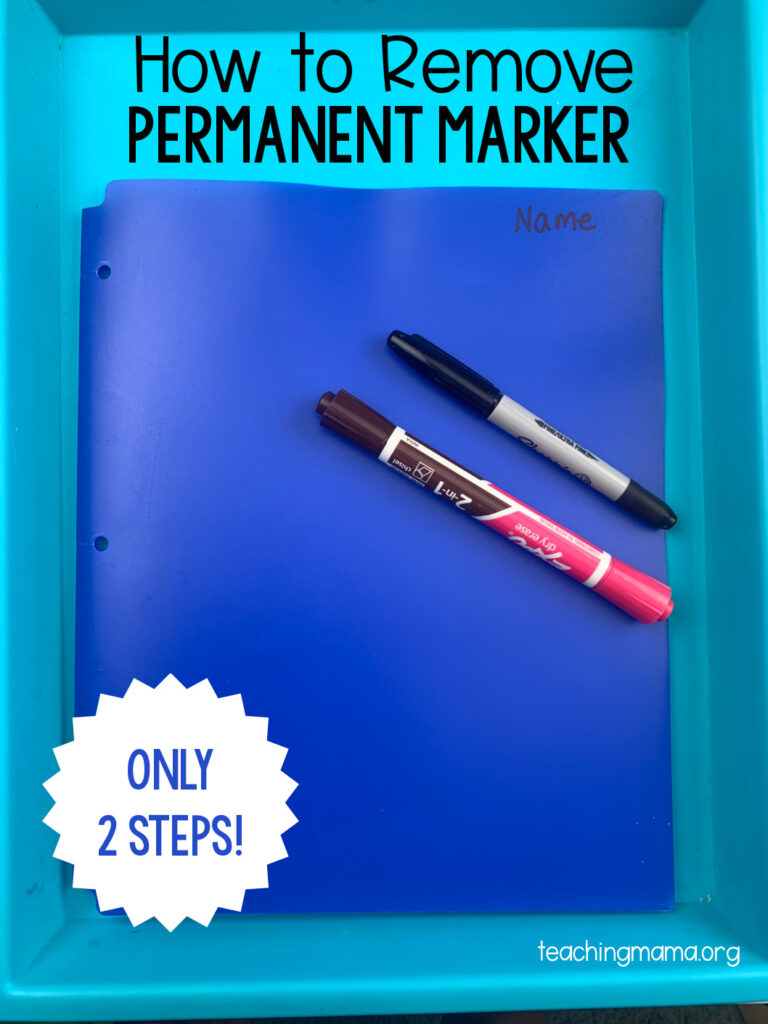 I love using this trick on Magna-Tiles the most. You can practice sight words, spelling words, CVC words, the alphabet, numbers, and more!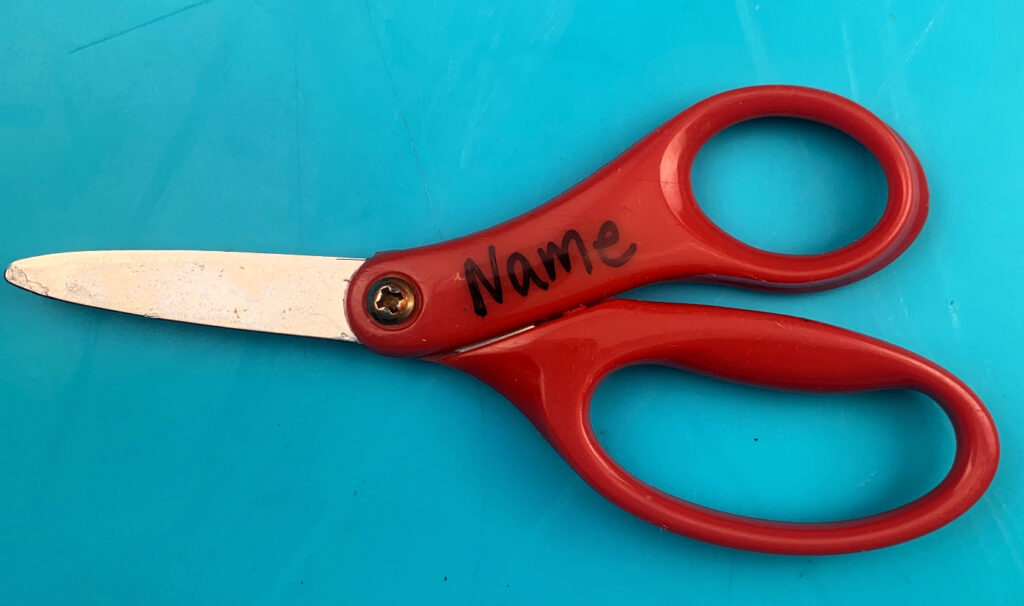 View this post on Instagram
Other Ways to Remove Permanent Marker
Here are some other tricks and tips for removing permanent markers.
Hairspray
Did you know hairspray could be so versatile? Use it to remove markings on clothing. Check out this article that shares how to get it out of cotton, leather, and wool! You can use it on painted walls, but be aware the paint may rub off. Also, the hairspray does need to contain alcohol for it to work.
Hand Sanitizer
This is great for removing permanent markers on hands. I've also used this trick on stubborn whiteboards.
Rubbing Alcohol
Rubbing alcohol is really helpful for getting marker stains off of couches and other upholstery. You can also use it on carpet stains!
Sunscreen
Using sunscreen can remove permanent markers from walls! The sunscreen does need to be labeled sport strength or maximum strength for it to work. Ever have a toddler draw on themselves with a Sharpie? Rub sunscreen on their skin, let it sit for a few minutes, and viola! The ink marks will disappear.
Toothpaste
Toothpaste is very useful in getting permanent marker off of wood furniture, floors, and walls. Just add toothpaste to a cloth, rub it onto the stain (going with the grain of the wood), and wipe away. Make sure to use toothpaste that has baking soda and don't use the gel kind.
Aren't these tips so helpful?! If you have a helpful trick or tip to share, I'd love to hear!