The Most Important Thing to Teach Toddlers
Call me crazy, but I actually love the toddler age! Yes, there are days where I want to pull my hair out or close my bedroom door, but I love watching my children grow during these monumental years. The toddler years are such a time of incredible growth and learning. If you think about it, they learn so much from the time they are 12 months old up to 36 months old! As I've been playing with my toddler lately, I had a thought come to mind. And I believe it's such an important one, which is why I wanted to share it with you today.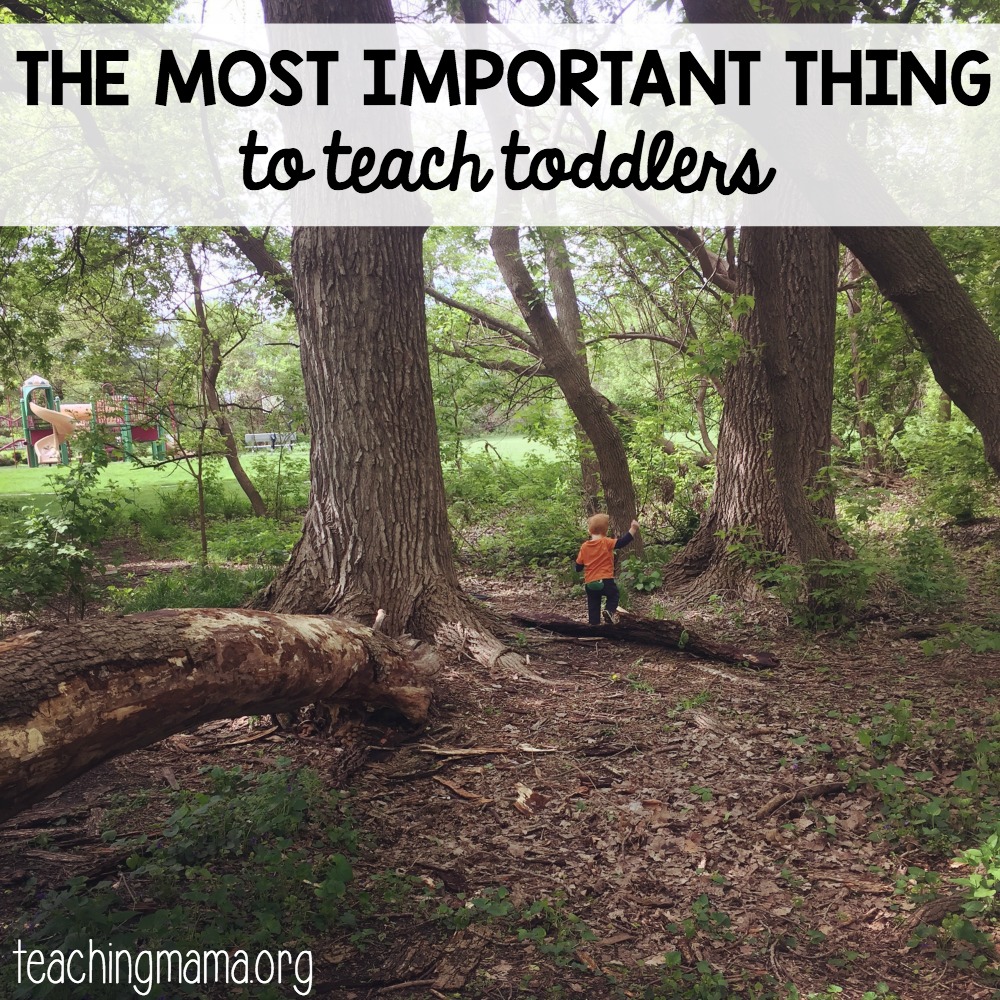 Do you ever think about how we have to teach our children everything? I mean every. single. thing. we have to teach them! From the time they are born, we have to teach them how to sleep and eat. Then as they get older, we not only teach them academics, but we teach them manners, respect, and how to obey. Whew! That's such a big task! Since we are our children's first and most important teacher, we need to really teach toddlers to do this important thing: listen to our voice.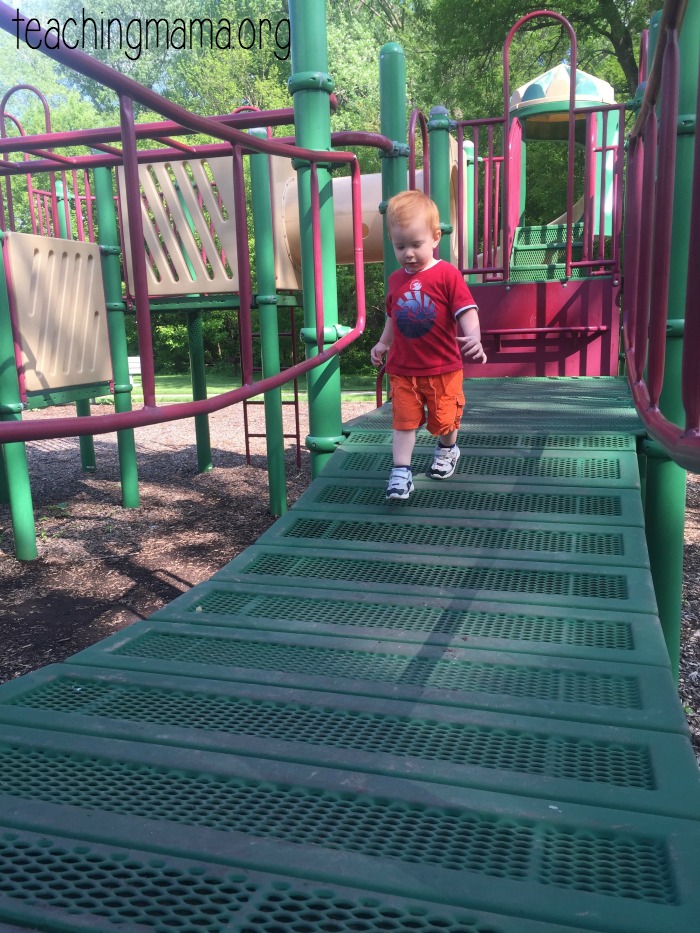 What do I mean by "listen to our voice"? I mean that they are aware of our voices and will respond when we say their name or ask them to stop. For example, we need to know that when they are running towards the street and you yell "STOP!" that they will respond.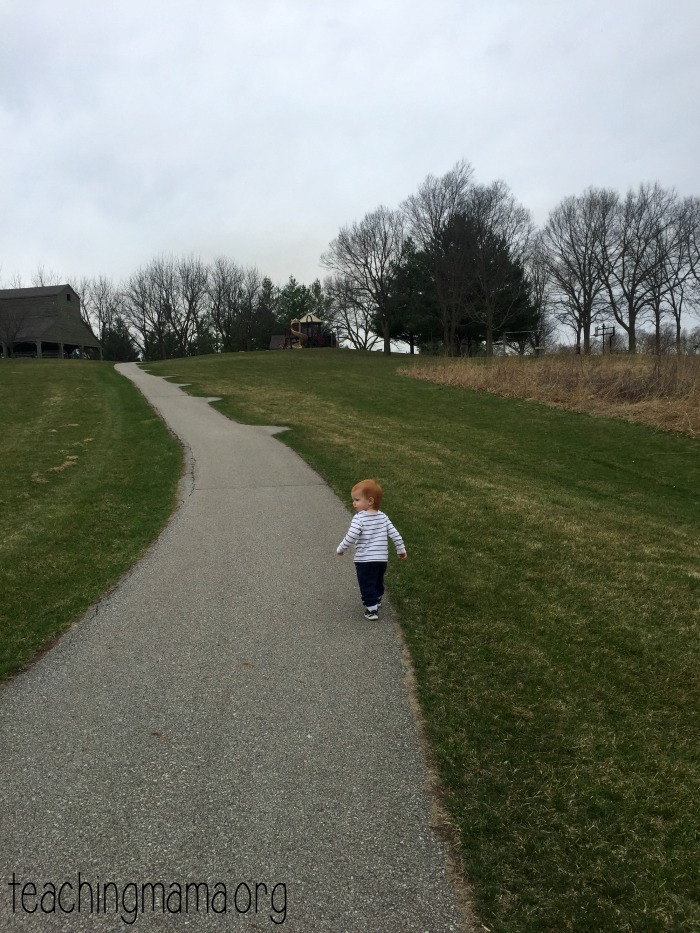 Now this is easier said than done, right?! I believe I felt led to share this with you because I've been dealing with this problem for the past few months. You see, I noticed that every time we went outside, he immediately darted for the street or made a beeline to go to the park without me. That is a problem! I had to train him to listen to my voice and to stop when I said stop.
So how did I do this? Whenever my toddler didn't listen to my voice outside, I would go get him, pick him up, and take him inside where he couldn't run off and tell him that he could not go into the street. He didn't like it. He wanted to be outside. So after a while, we would try it again. If he ran off again, we would go back inside. It didn't take long until he realized that he need to listen and obey my voice. Toddlers are pretty smart! They don't always choose to obey, but they CAN!
As we head into summer, I really wanted to share these thoughts with you. It's important to know we can take our toddler out in public and they will listen to our voice. It does take work to train them, but it is for their own safety!
So I challenge you. If your toddler doesn't respond to your voice, then take the time to train them. I promise you, it will make a HUGE difference! And if you're looking for more idea for teaching respect, make sure to check out this post.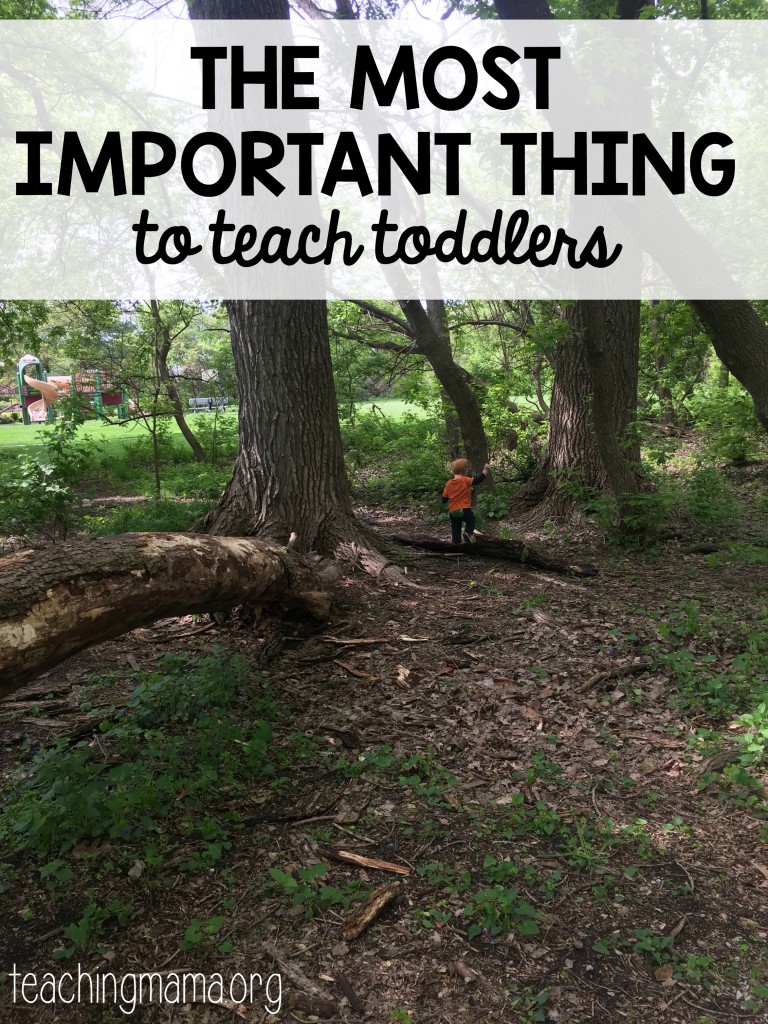 Now I know there are many other things to teach toddlers. In my opinion, this is the most important thing! You can also teach toddlers to be respectful, to share, to have self-control (not to scream, for example!), and much more.
What are your thoughts on this?