If you have a toddler, you know that it's hard to keep them busy! They are either following you around, making messes around the house, antagonizing siblings, or trying to be "helpful" around the house. Today I'm sharing with you one of my favorite toddler activities. It's called Cotton Ball Smash and it's a great way to work on fine motor skills.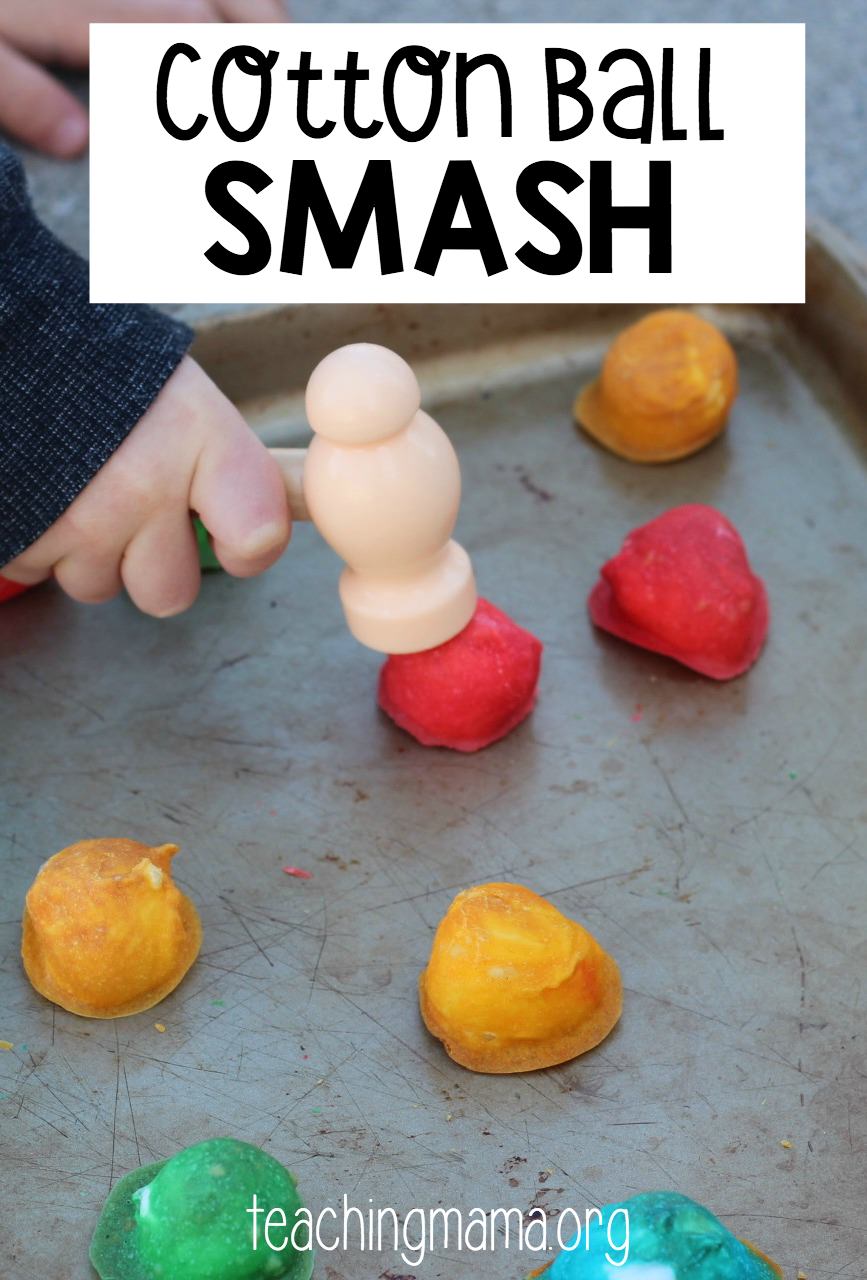 Here's what you need for cotton ball smash:
1 cup of flour
1 cup of water
whisk
bowls
food coloring
tin foil
baking sheet
cotton balls
toy hammer
oven
Line a baking sheet with tin foil.
Mix the cup of flour with a cup of water and mix with a whisk.
Add in food coloring.
Dip cotton balls into the mixture and lay them onto the baking sheet.
Bake in the oven at 300 degrees Fahrenheit for 45 minutes.
After they have cooled for a couple minutes, peel them off the tin foil. You may want to cut the extra parts off to make the balls round.
Have your child smash the baked cotton balls with a toy hammer. You can also squeeze them to make them crunch!
This activity is great for working on hand-eye coordination and it's also very fun! Let me know if you try it out!
If you're looking for more toddler activities, make sure to check out my Toddler Journey book!