Toddler Tuesday: Pumpkin Sensory Bag
Pumpkins are everywhere these days, so I thought it would be fun to incorporate pumpkins into our Toddler Tuesday activity this week! To start out, we took a pumpkin and discovered what was inside.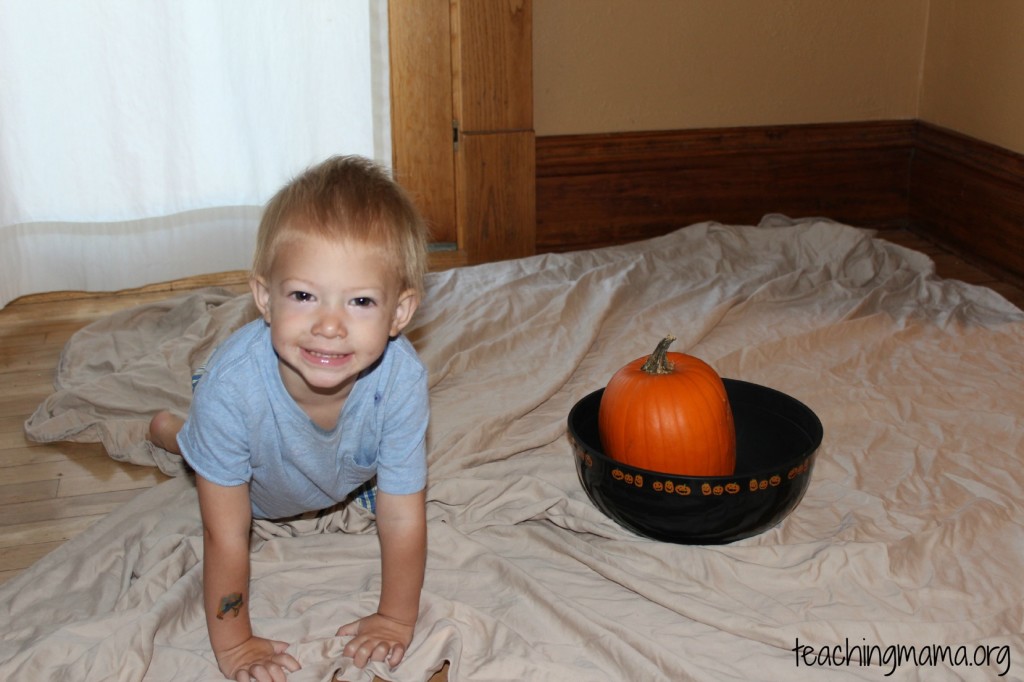 After I cut off the top, Wes looked inside and wasn't so sure about touching it…
…so brave big brother came to the rescue!
After a while, Wes decided it didn't look too bad, so he helped scoop out the pumpkin guts and seeds. This was a great sensory activity!! They were able to squish the pumpkin guts and smell a pumpkin. I don't think they were too fond of the smell. 🙂
After we scooped out the insides of the pumpkin, we put them into a gallon-sized bag. I decided it would be fun to make a sensory bag for my toddler. A sensory bag is a large bag filled with something to squish and feel with your hands. You can also put items inside for your child to find. Since the pumpkin we opened was small and didn't have very much inside, I added canned pumpkin puree to the bag as well. Then I added in some items around the house.
plastic spiders
jack-o-lantern erasers
fall-colored styrofoam balls
googly eyes
letter 'P'
transportation erasers (boat, airplane, car)
acorns
He had so much fun squishing the bag all around! His little toddler fingers loved the feeling of pumpkin guts…especially since he wasn't actually touching it and was staying clean!
We  also played a game of I-Spy. I would have him find the different items in the bag. For example, I would say something like this…
"I-Spy something black with 8 legs and it crawls on the ground."
"Oh, it's a spider!"
Then he would squish the bag around until he found what he was looking for. It was a fun game for my toddler!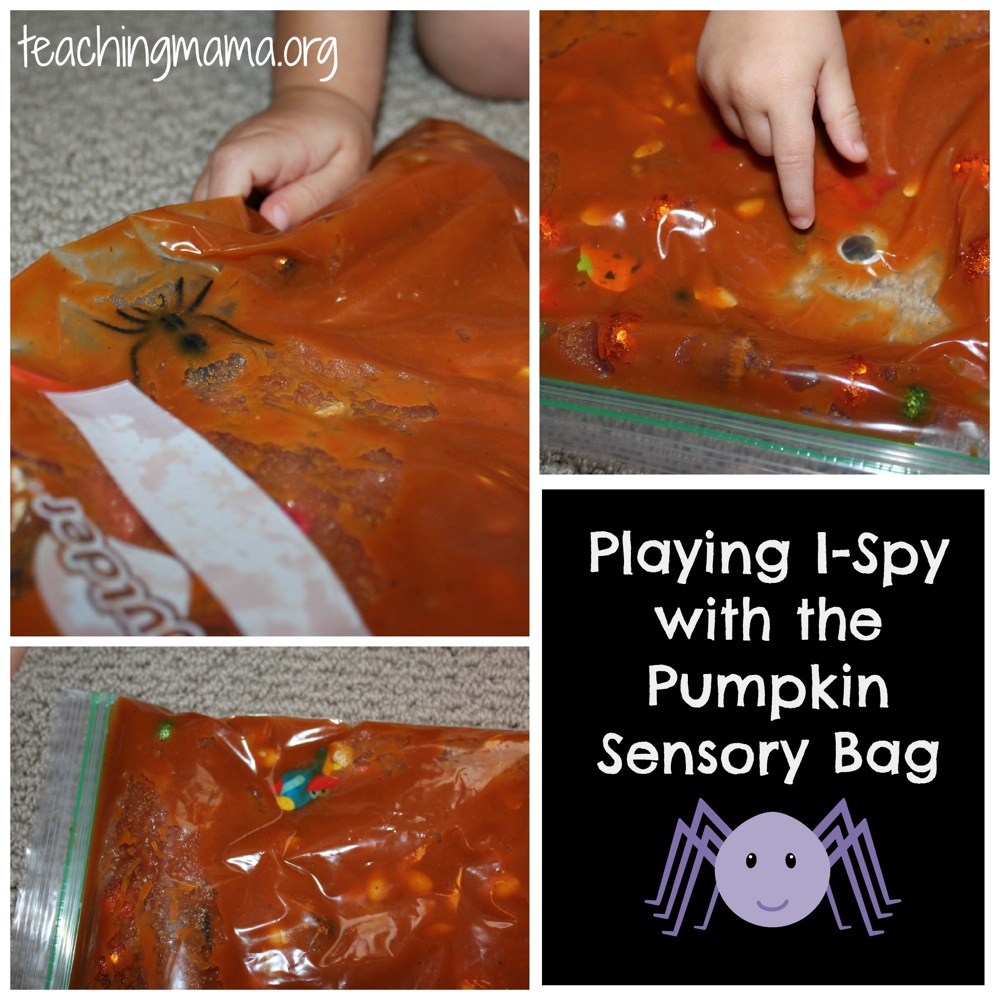 I loved this activity and can't wait to try other sensory bags with my toddler!