It's Toddler Tuesday time! Today, I'm sharing a simple activity you can do with your toddler anytime. All you need is a sink, jello, small toys, and whatever else you'd like to add in. When we made our sensory sink, I just filled a sink with water and poured blue jello powder in. Then we added some glitter just to make the water shimmer. I cut out some lily pads out of foam and I intended to put our plastic frogs on them…however, I could not find them anywhere in our house! I got out some lizards instead. (It's pretty likely my toddler did something with those frogs…)
This is a great sensory activity because your toddler gets to play with water and also smell the scent of the jello! It makes the whole room smell good. For this activity, you just let your toddler play in the water and use their imagination. My toddler loved it!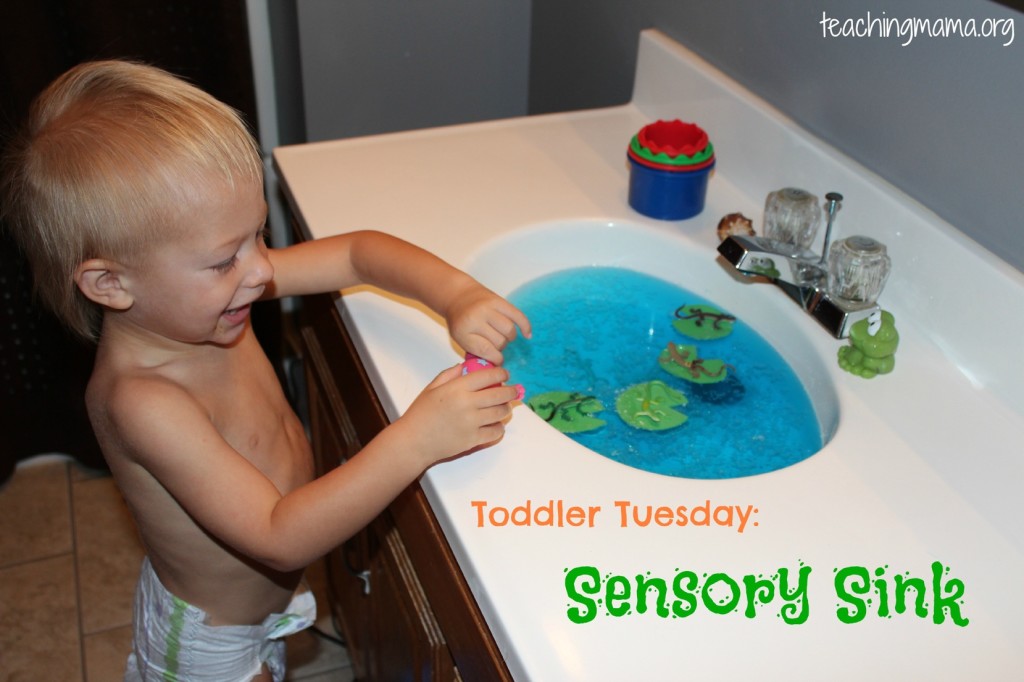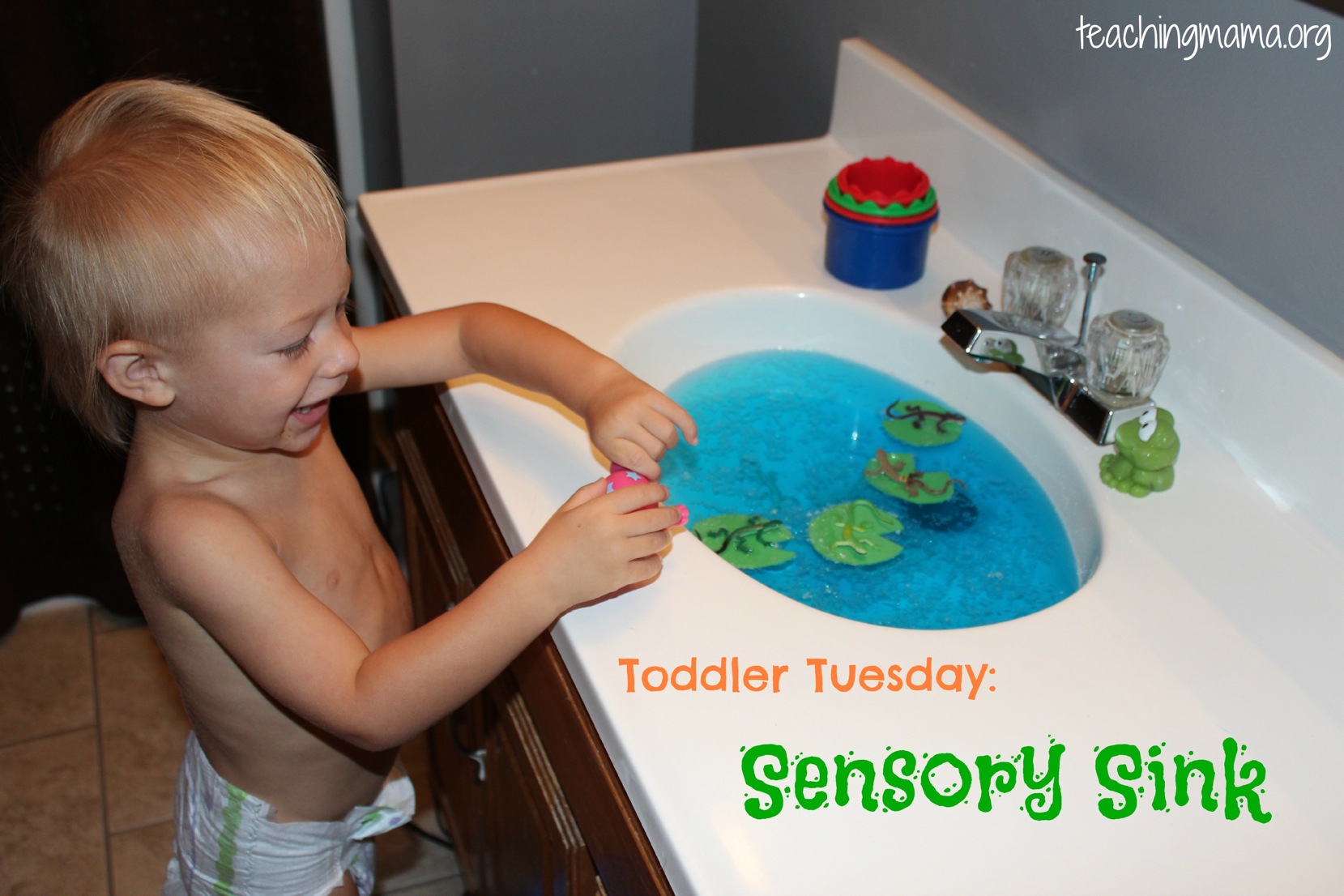 It's also a good activity to practice pouring.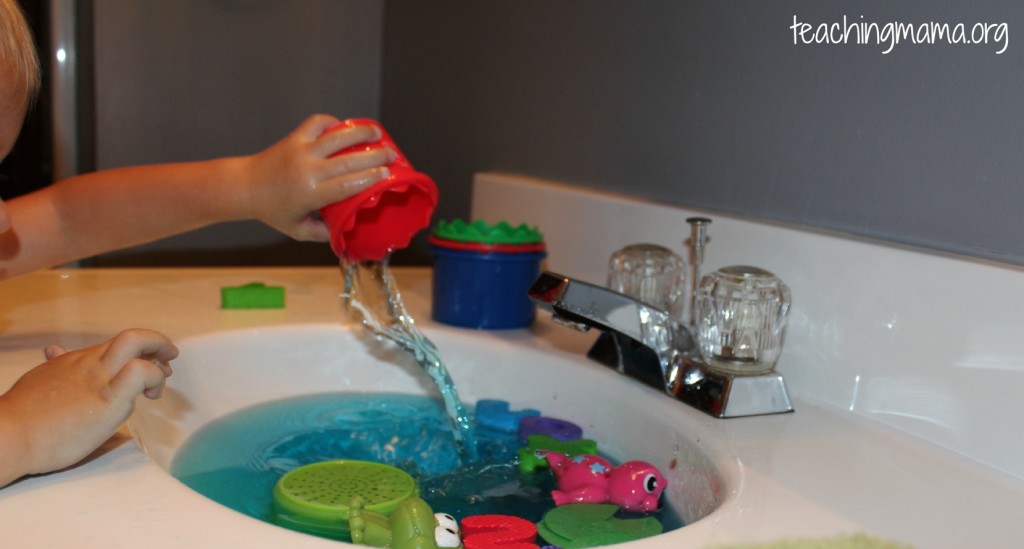 We then played an alphabet game in the sink. I took 6 foam alphabet letters and placed them in the sink. Then I told which letter for Wes to get and he had to find it. It sounds simple, but it was helpful for him to learn some new letters.
Have you ever tried a sensory sink with your toddler?