5 Ways to Keep Kids Busy in the Car
Riding in the car with little ones can be challenging, especially when you are taking a long trip! We went to the Omaha Zoo on Monday, which is only a two hour trip. To make the trip run smoother, I planned 5 activities to do with them in the car. I would say it was a success and they stayed busy in the car with hardly any whining or crying.
 1. Create a race track. 
To make this, paint a track with black paint on a box lid. Then paint some yellow lines in the middle of the track. Give your little one trains or cars to play with in the car. The edges on the box help keep the cars from falling on the ground. My little one gets so annoyed when he drops his cars or trains in the car and it's hard for me to get them for him while driving! So this is the perfect solution.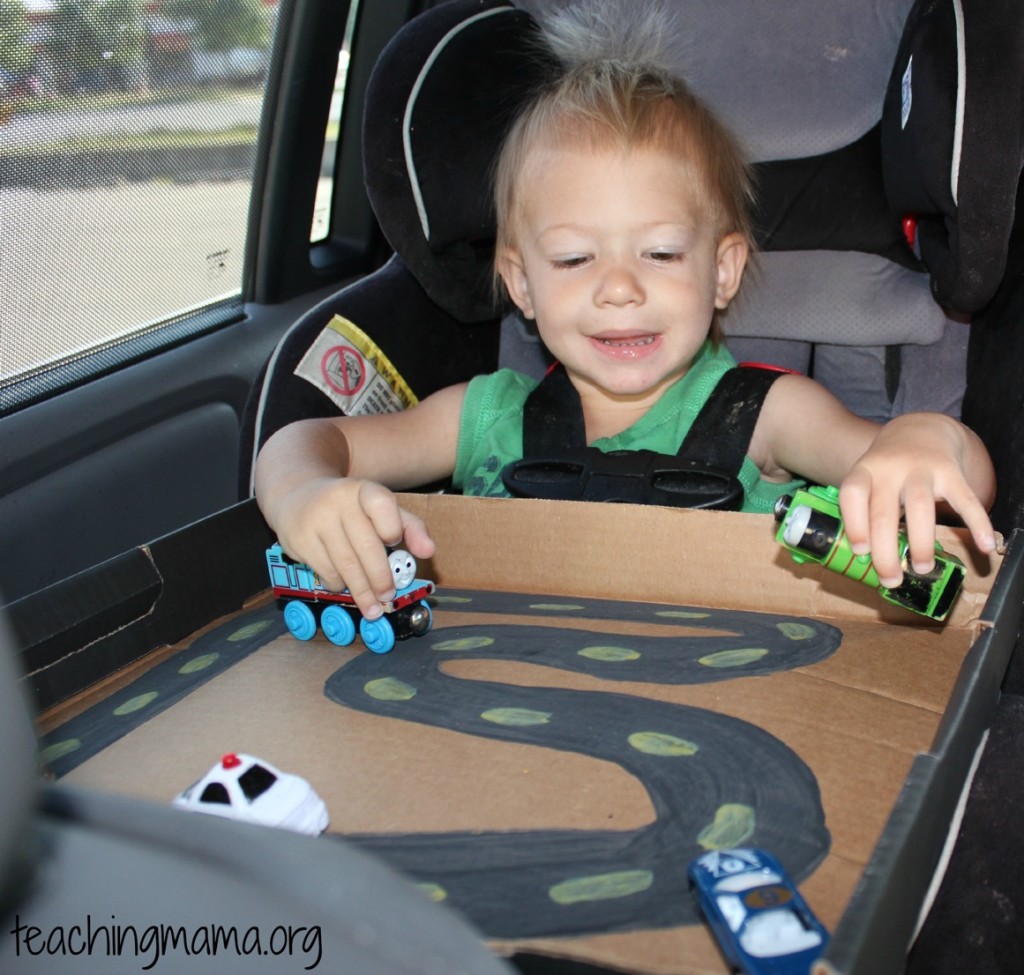 2. Color on top of a tray.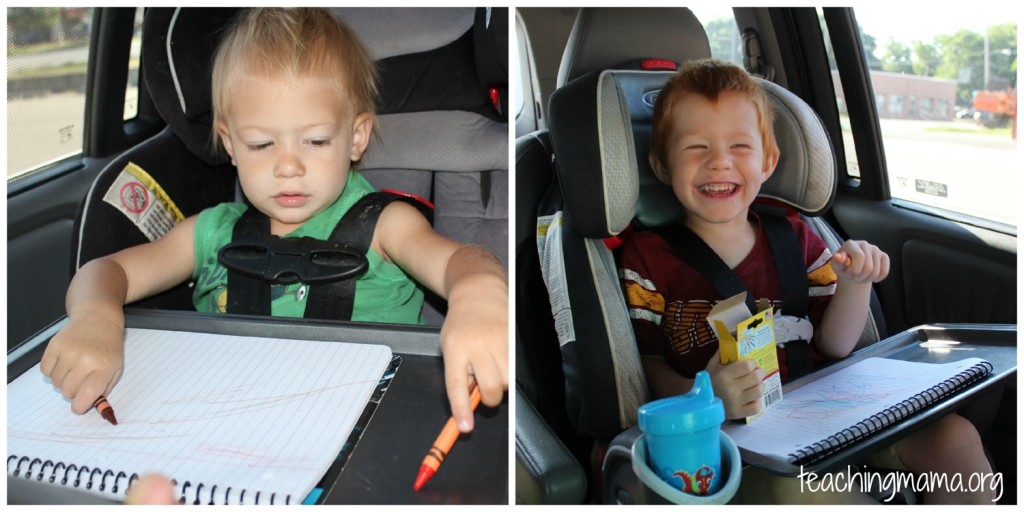 This helps keep their crayons together and gives them a hard surface to color on. I love using trays!
3. Play with magnets on trays.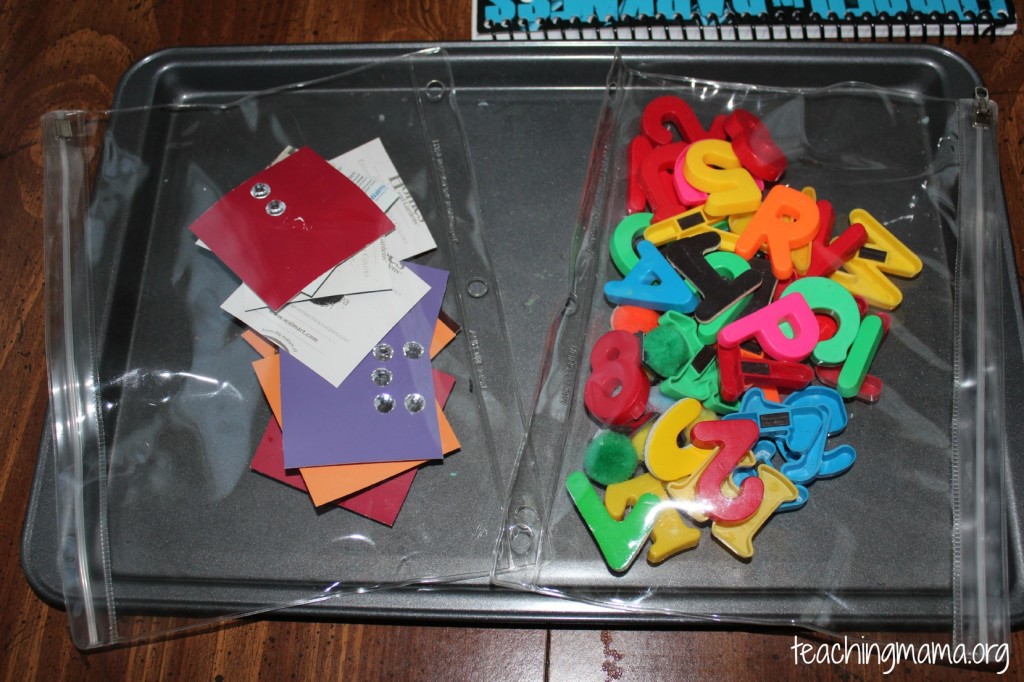 Take some alphabet letters, magnetic pompoms or anything with magnets on them to play with on a cookie sheet. We also played this color matching game on the trays.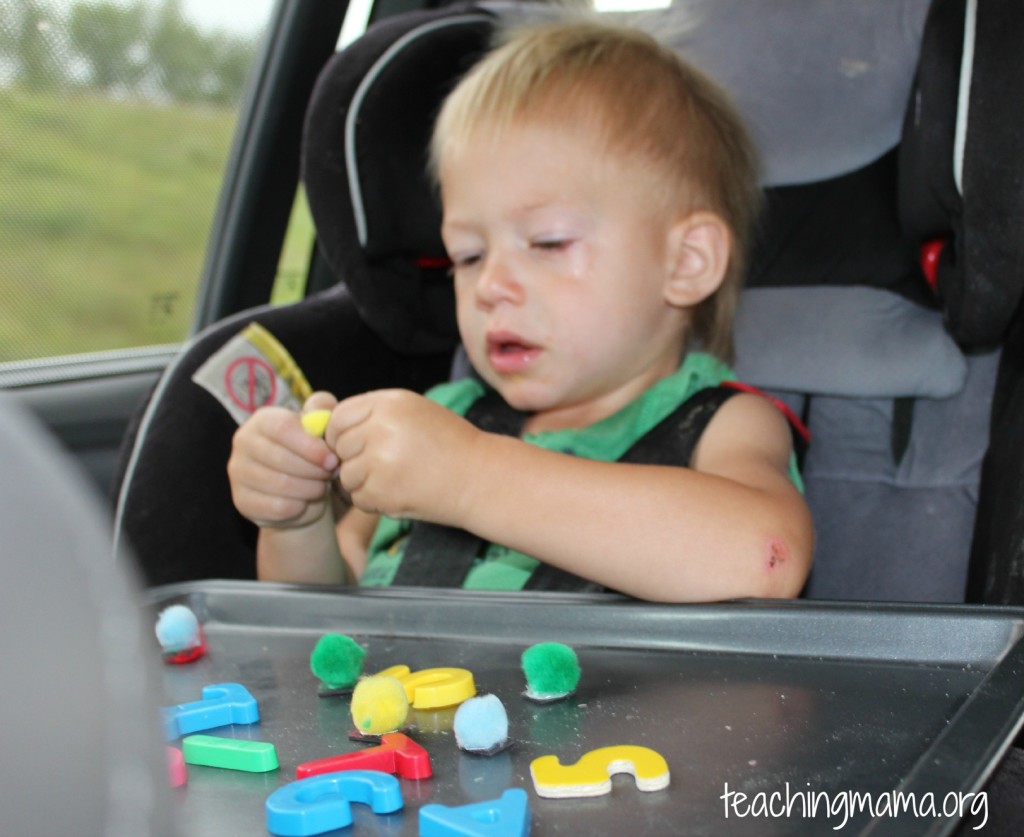 4. Bring a basket of toys and books.
Gather a few favorite toys and books and bring them in the car in a basket. This keeps the toys organized and easy to find in the car. This is a simple idea, but it worked well for us. Then it's also easy to bring them back inside.
5. Play I Spy
Okay, so this one is pretty simple, but we played it a lot on our trip to the zoo. My oldest (3.5 years old) would say "I spy with my little eye, something green (or whatever color)." Then I would guess what he found. It helped with learning colors and allowed him to observe our surroundings. We also played it with finding shapes. If he found something round, he would say "I spy with my little eye, something round."
Like I said, this is a simple game for a preschooler, but it helped the time go by fast! After doing these 5 activities, we did let them have some screen time playing games on our phones. All in all, it was a successful trip and I loved having these planned activities. Nothing is more frustrating than having tired, whiny, crying children who are bored in the car! Oh and my last piece of advice is to bring snacks…lots of snacks!
Here are a few pics from the zoo!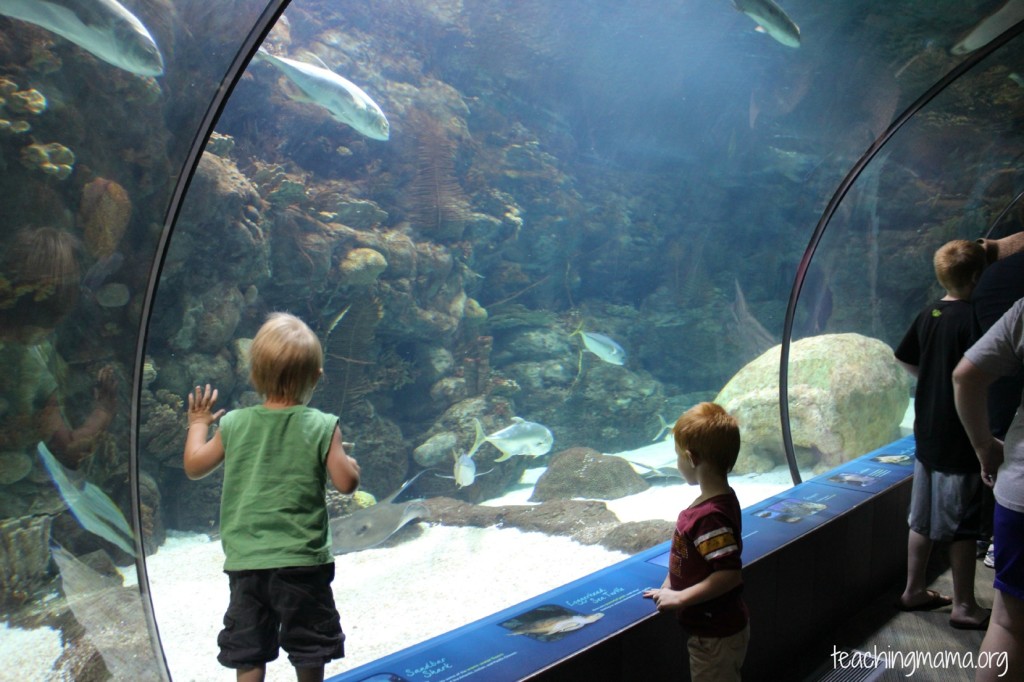 What tips do you have for traveling with kids in the car?