It's Friday! Wahoo! Hope you had a wonderful week!  Here's what we've been up to…
Like I mentioned last week, we had my husband's graduation from the law enforcement academy. We had fun celebrating with friends and family. Troy loved wearing his superman cape. 🙂
Troy's favorite activity this week…
He learned how to fly a kite with grandpa! Boy did he have fun. It's amazing how the little things in life mean so much to little ones.
Wes' favorite activity…
Riding the carousel! We have this really neat carousel close to us and we go there frequently! The best part is that it's only 50 cents to ride.
He also loved spending LOTS of time with daddy!
My favorite thing this week…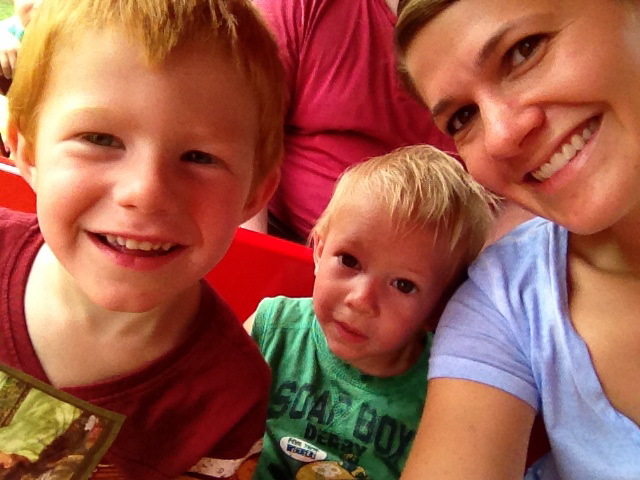 Spending time with my family of 4 at the zoo! We had fun, made memories, and simply enjoyed being together. I only wish we had a picture of all 4 of us! 🙂
Our favorite recipe this week…
These spinach lasagna rolls are so good (and healthy!) and even my kids love them! I used this recipe from skinnytaste.com. If you're looking for a new recipe to try next week, try this one out!
My favorite verse this week…
"The Lord has done great things for us and we are filled with JOY!" Psalm 126:3
I have had this verse going through my head all week. I have been thinking of all the things I'm grateful for. When I focus on all the things I'm thankful for, I can't help but feel full of joy. God has so many great things for us and we are so thankful!!
Hope you have a wonderful weekend. Thank you for reading along and for being an encouragement to me with my little blog. I'm thankful for you!