Friday Favorites – We Have Butterflies!
Hey hey! Happy Friday! We've got a fun weekend ahead with my sister graduating high school! She's my baby sister (youngest of 6) and I am so proud of her. Can't wait to celebrate her this weekend! I've heard this is a busy weekend for graduation open houses…are you going to one this weekend?
Favorite #1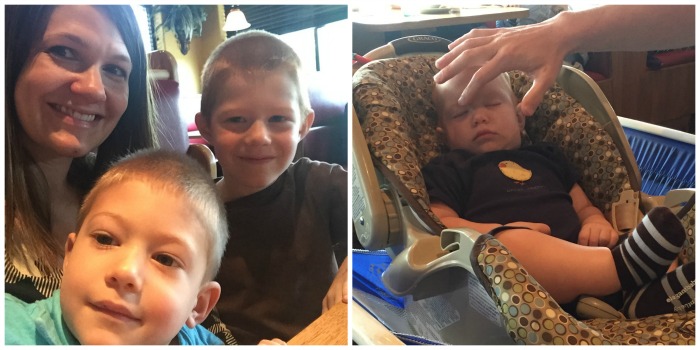 Mother's Day! It was such a great Mother's Day. We really didn't do anything different, but it was a very nice relaxing day together. We did use a gift card we had at a Mexican restaurant and thoroughly enjoyed our food. It was really a treat to have baby asleep while we ate. He loves it when Dad rubs his eyebrows. (swoon!)
Troy was so excited to give me his present…a homemade necklace and this sweet letter! I love this answers 🙂
Favorite #2
We have butterflies! We've watched 5 caterpillars change to butterflies. It has been so awesome to watch the transformation. My kids have loved it! I can't say enough good things about this butterfly kit. You can read all about it here.
Favorite #3
We've had a tiring week…baby Lincoln got sick Sunday night and was a hot mess until yesterday. He had a high temperature and was constantly crying. It almost felt like a repeat of when we had to go to the hospital two months ago. I am so happy his fever finally broke and he got better. I am thankful for my sister-in-law, who has educated me on essential oils! I used OnGuard and Peppermint and I believe it helped him heal faster. So while Lincoln being sick was definitely not a favorite of the week, using essential oils were!
Hope you have a great weekend and I'll see you back here Monday!