Butterfly Life Cycle Kit & Journal
We are doing an awesome activity for preschool science right now. The boys and I are watching caterpillars grow into butterflies! We bought a kit from Insect Lore
and now we are observing the caterpillars at home. The boys are so excited to watch them grow and eventually change into Painted Lady butterflies.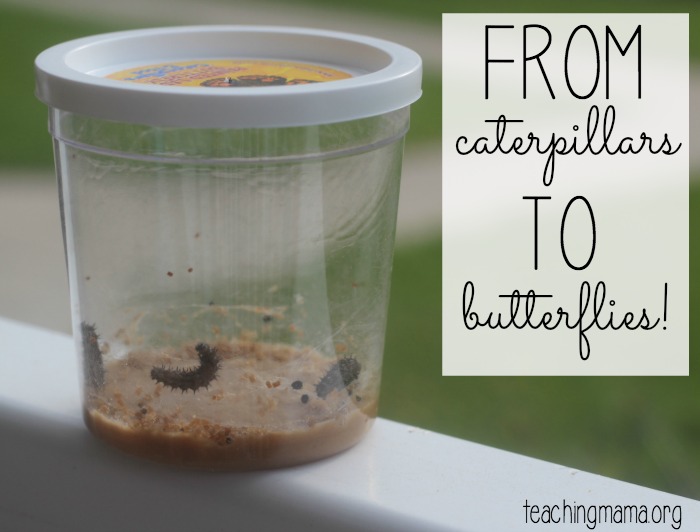 The post contains affiliate links. For more information, see my disclosure policy.
We received our caterpillars in the mail 5 days ago and we've been watching them closely ever since! Since I want my boys to observe how they change, I created a journal for them.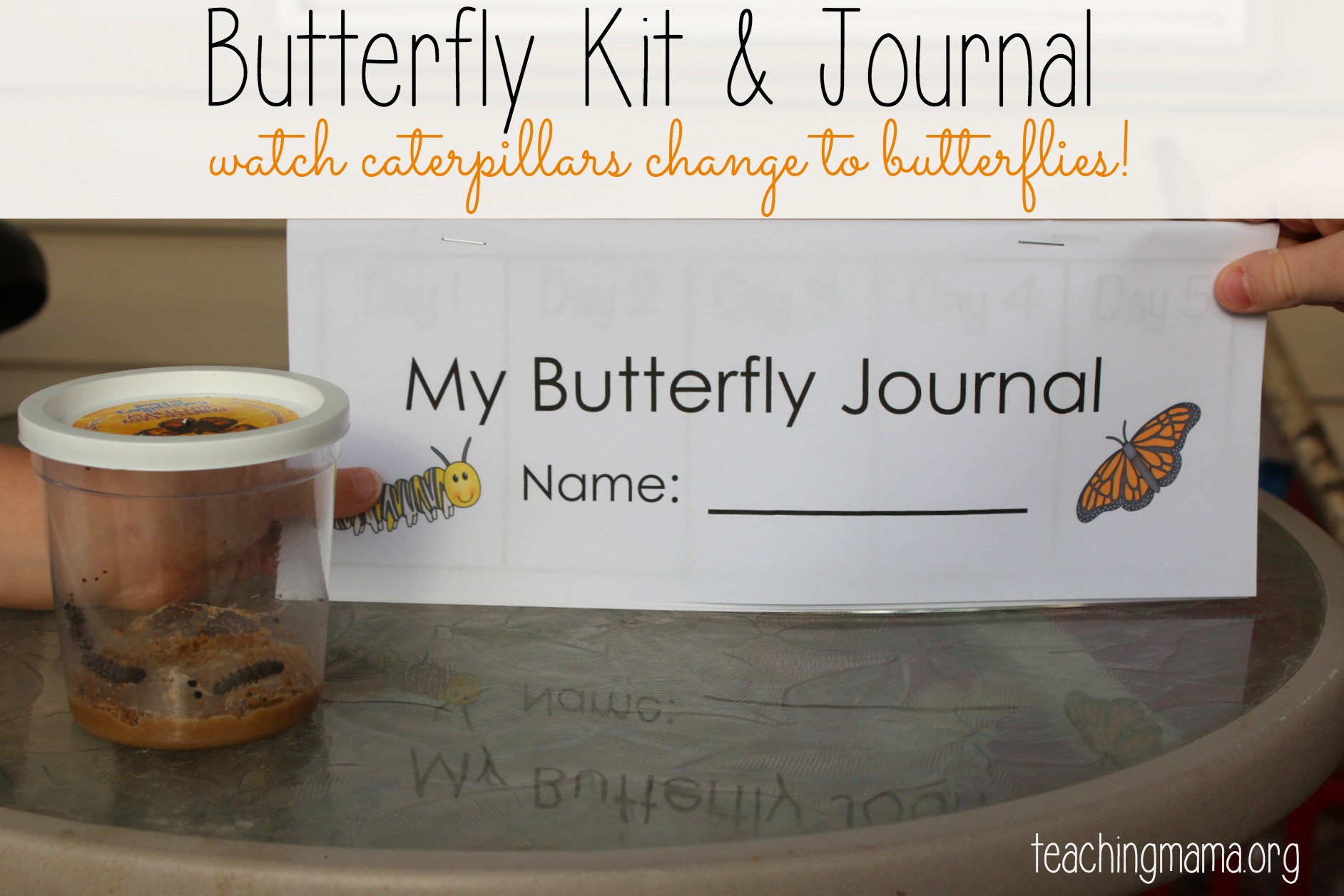 With this kit, the caterpillars come with the food they need to grow into butterflies. After 7-10 days in the cup, the caterpillars will climb to the top and hang in a "J" shape. Then they will harden into chrysalides. After 3 more days, the chrysalides will be hard enough to move to a butterfly net. After 7-10 days, the butterflies will come out!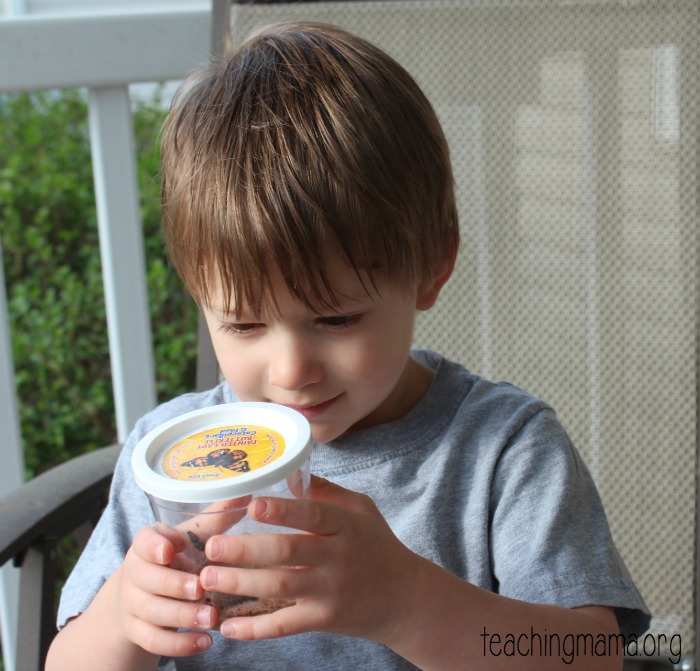 We are keeping our jar of caterpillars inside and out of direct sunlight.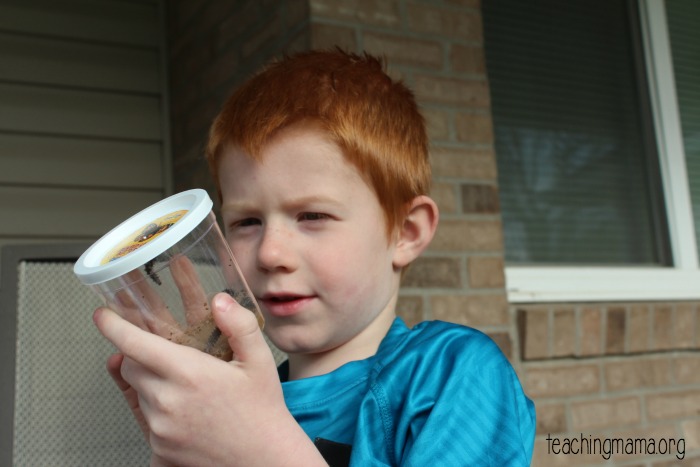 We have started our butterfly journal and can't wait to see them change to butterflies!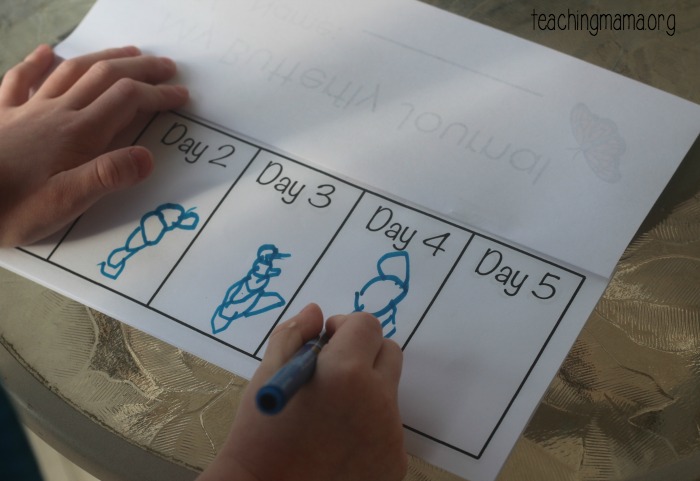 I hope you'll get your Insect Lore Butterfly Garden
 and try this out! This kit would be fun for home preschool or classrooms!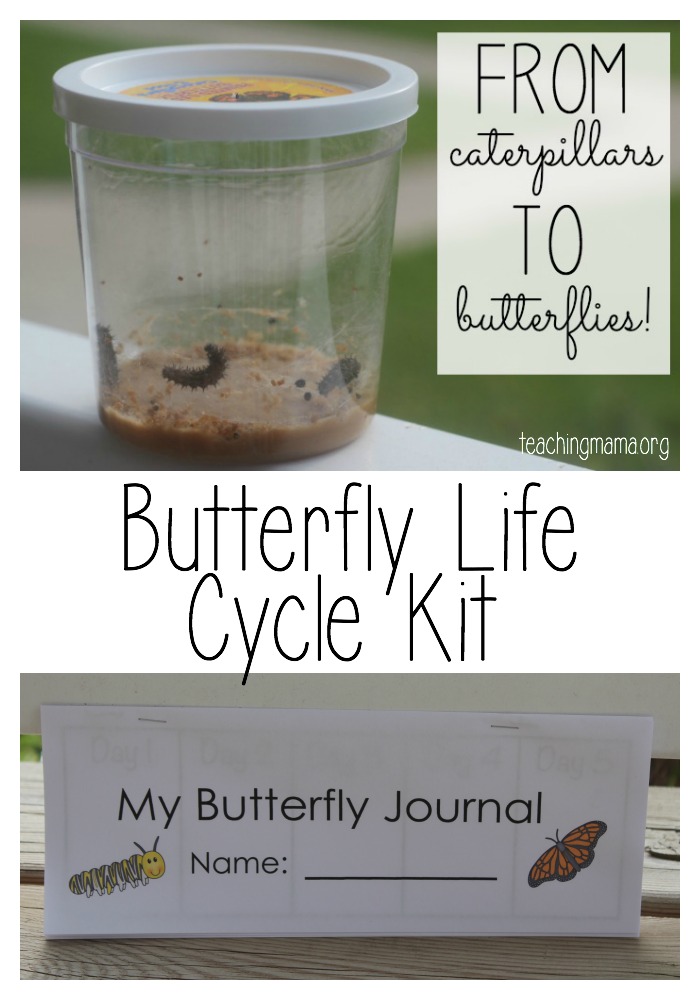 If you do try this, I'd love for you to use the journal I created. You can download the journal here –> My Butterfly Journal
DIRECTIONS FOR ASSEMBLING THE JOURNAL:
Print page 1 (this is your cover and back page)
Print page 2, turn it over and print page 3 on the backside
Print page 4, turn it over and print page 5 on the backside
Fold all the pages in half. Slip the pages inside of each other (with the number of days in order)
Staple on the top to keep the papers assembled
If you have any questions about assembling, don't hesitate to ask! Happy Spring!