Tips for Engagement in the Classroom
Do you find it hard to keep all your students engaged during the school day? You are not alone! Teachers are constantly trying different ways to keep their students engaged and learning. If you need some ideas for engagement in the classroom, this post is for you!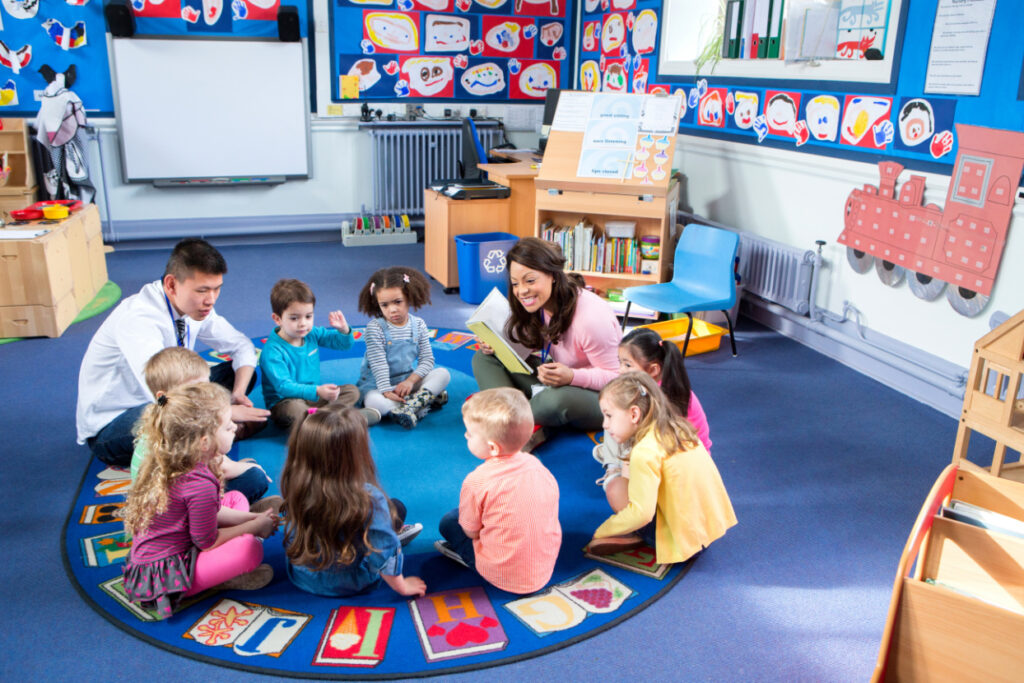 Why Engagement in the Classroom is Important
First, let's discuss why engagement is so important. When our students are engaged, they are ready to learn! The more they are engaged, the more opportunities they have for learning. The distractions are minimized and it helps the whole classroom with staying focused.
What should you do if you notice engagement is low? Maybe you're reading a picture book and you start to notice your students are getting antsy. Maybe you see children playing together out the corner of your eye or a child starts rolling on the ground. What do you do?
Change the activity – If you find your students are not engaged, think about changing the activity or adding more opportunities for engagement.
Consider the child – Do the students who are not engaged need a fidget toy to help them focus?
Adjust the expectations – If you teach young children, you know their attention span is not very long. Don't expect children to sit for 20 minutes quietly.
Arrival Time
The beginning of the day can be a chaotic time in your classroom. Here are some ideas to make the first part of your school day more engaging for your students.
Greet your students in a special way – Give your students the option to give you a high five, a hug, or a fist bump. A smile also will help children feel welcomed and loved.
Have a feelings check-in at the door – This gives you a quick look into how your students are feeling. If you have a child who is feeling sad or angry, you can follow up with them and help them turn the day around.
Ask a question of the day or have a morning message
 Make your routine visual – Make a visual schedule for the routine of the arrival time for your students.
Large Group Time
For your large group time, make sure you keep it short and easy to follow. Here are my tips for engagement during large group:
Learning Spots – Have learning spots on the carpet for your students. Maybe it's a colorful circle they sit on or a picture on a rug. Having a spot for students helps them know where to sit and can minimize distractions. I also like having the students sit in a horseshoe shape so they can see me and see their fellow students.
Make it fun and active – Sing songs, do finger plays, use props during stories, and dance!  Get students moving so they can get the wiggles out and pay attention.
Think, Pair, Share – Avoid kids blurting out answer with using think, pair, share. 

Have students think of their answer
Pair students up
Have the pair share their answers with each other
After doing a think, pair, share you can get the whole class' attention by saying the following
3….you're finishing your sentence.
2….you're turning your body this way.
1….you're ready to listen.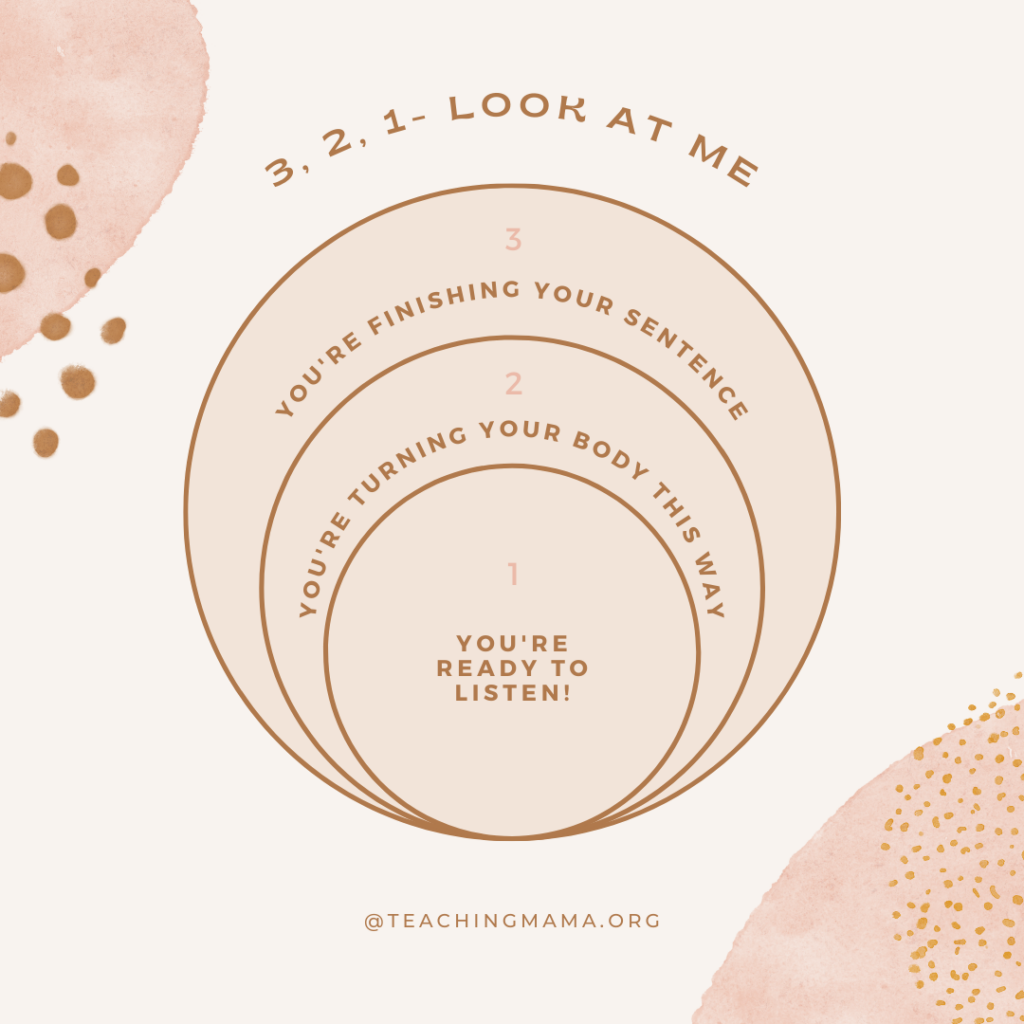 Small Groups and Center Time
Having small group time is important, but it can easily be a stressful time of day because you're trying to manage the whole class, but also meet with a small group of students. Here are my tips for engagement during this time:
Set up your environment for success – Make sure students know the expectations and the routines for center time.
Allow children to make choices – Let them choose the centers that interest them.
Modify instruction or an activity – If you see that the activity you are doing with the small group is not working well, tweak it and try something else.
Read Aloud Time
During read aloud time, it's easy for kids to start getting distracted. Sometimes it's best to just put a bookmark in the book and say you'll finish the book later if you notice the whole class is having trouble. Here are some other tips and tricks for engagement during read aloud time.
Props – If possible, use props to keep students engaged. You could pass out the props to students or use them yourself.
Interactive Picture Books – Use engaging picture books that use Call & Response/Question & Answer. Some books include Brown Bear, Brown Bear, What Do You See?, Don't Let the Pigeon Drive the Bus, and I Love My White Shoes.
Visual Story Strips or Maps – this will help the students pay attention while you're reading because they will be looking for the picture that matches what you are reading. You can have them move the character piece on the map until it reaches the end. Here is a story map I created for the book, We Don't Eat Our Classmates by Ryan T. Higgins. You can download a copy of it here.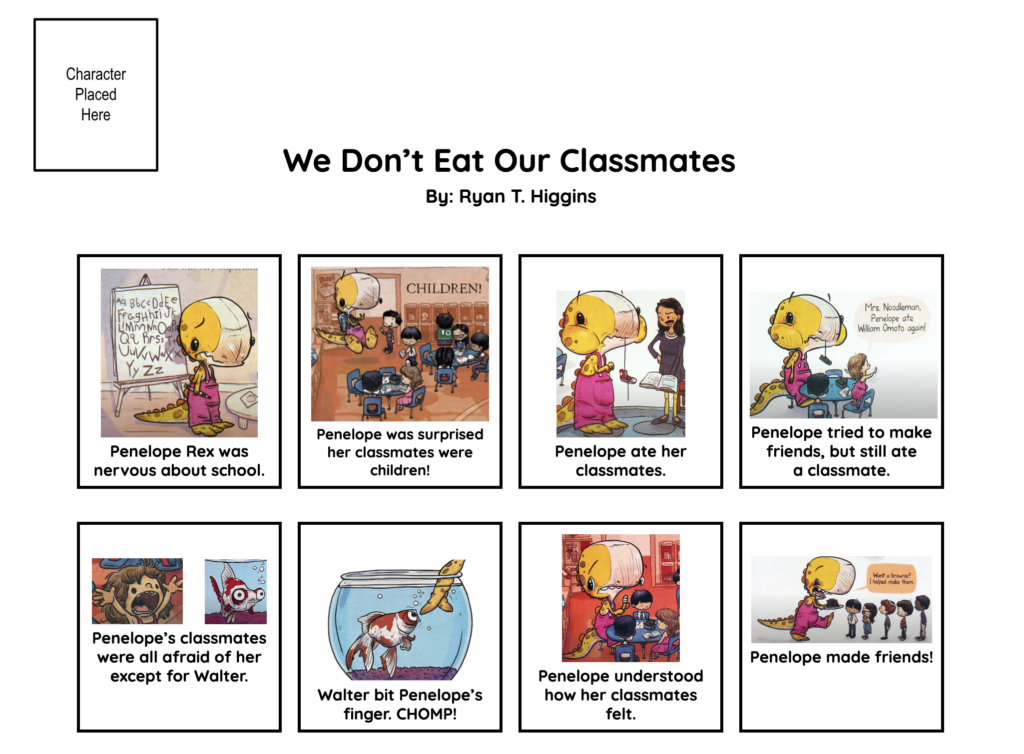 Transitions
Transitions happen all the time during the school day, but they can be quite chaotic if you don't plan them well.
Make sure to give students a 5 minute warning before the activity is done.
Teach the expectations for transitions. Kids love it when you show what NOT to do, so make sure you model that behavior!
Sing songs or chants to help with lining up, clean up time, or getting the students' attention.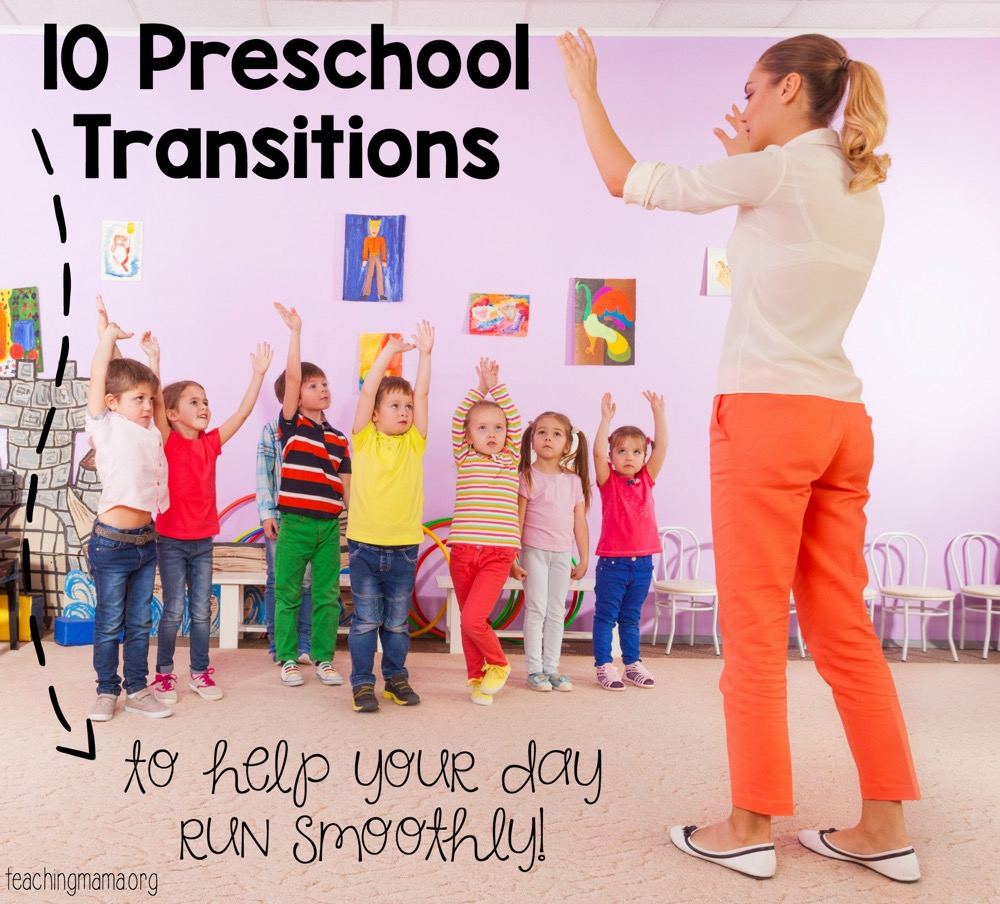 Dismissal Time
Even at the end of the day, it is important to have a dismissal routine. Here is what I recommend for dismissal:
Sing a goodbye song together or a question you ask the students.
Do a fun activity to end the day on a high note.
Give the students a choice for saying goodbye to you. This could be a high five, fist bump, or a hug.
I hope these engagement ideas help you with managing your classroom. Share your tips and tricks in the comments!