Goodbye Songs for Preschoolers
What's the best way to end a preschool day? With a song, of course! I love writing songs for preschoolers. They love to sing and it's an awesome way to transition to different parts of the day. I've written other songs for the preschool day, but this is my first set of goodbye songs for preschoolers. I hope you enjoy these happy songs!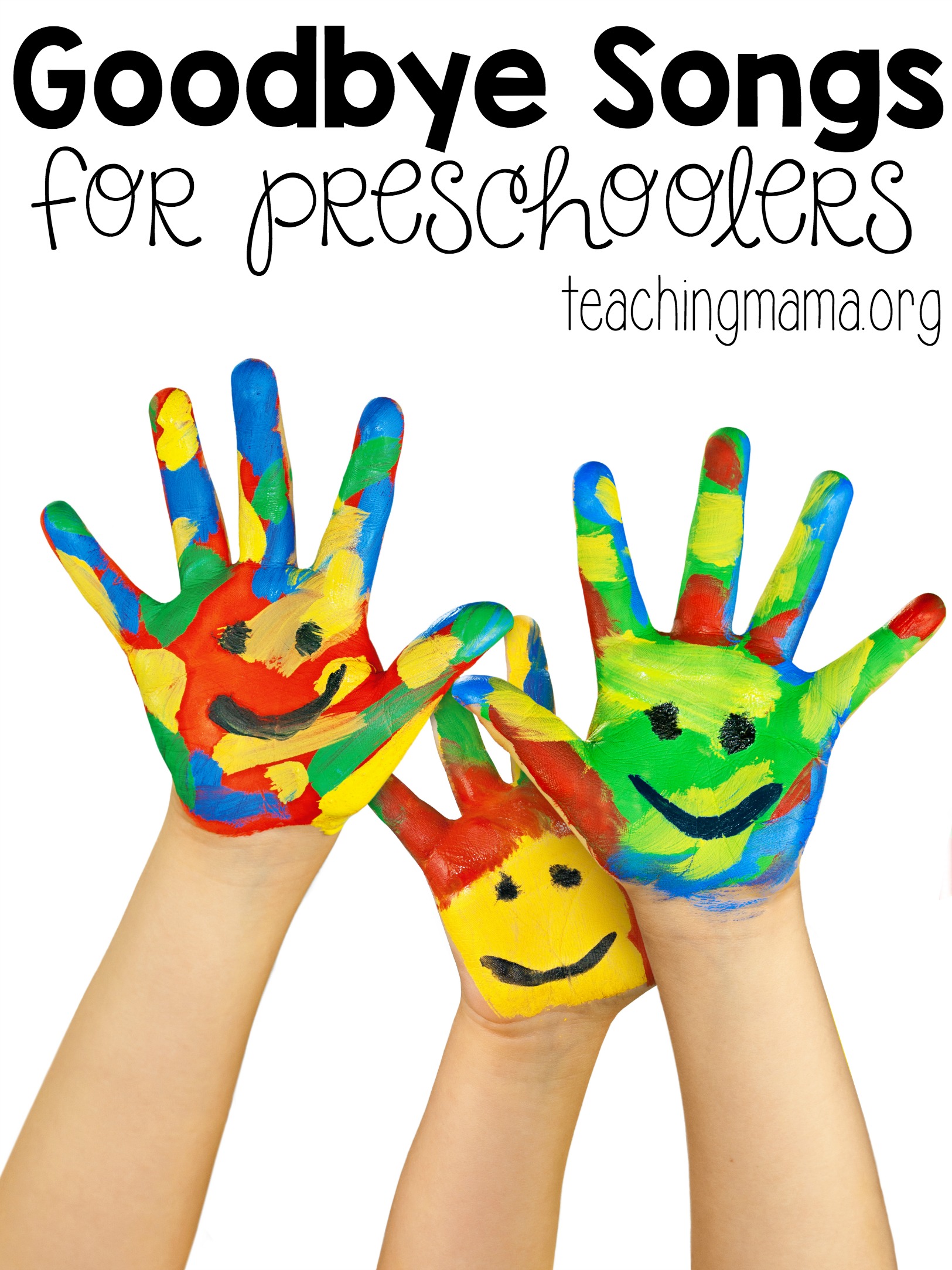 Singing songs increases positive attitudes and is an awesome way to end the day. Everyone wants to leave the classroom happy and with a smile. Music is so powerful! Not only can they learn about rhymes, rhythms, and how to use their singing voice, songs are great for routines and building a strong community in your classroom.
I have 10 goodbye songs in this set. These are songs written to the tunes of nursery rhymes or simple rhythmic chants. Here are a few of the songs.
I love this song because the kids can give their classmates high fives and is great for community building!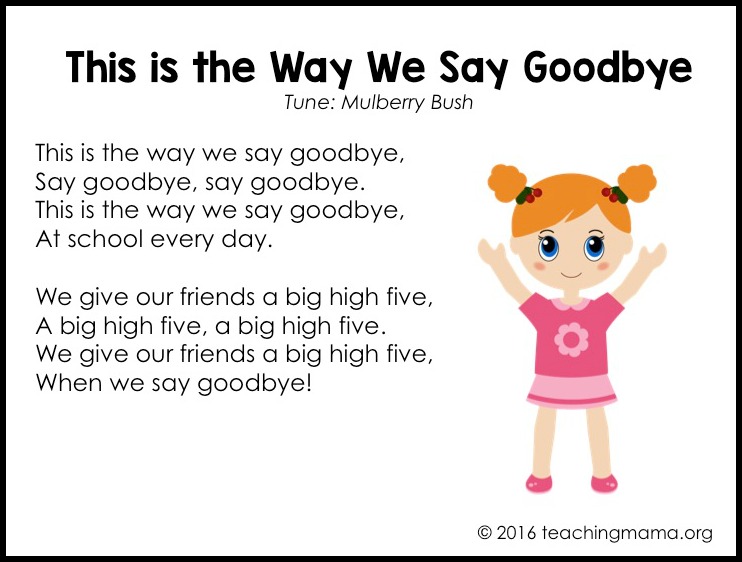 This one would be great to signal the end of the day. You could start singing it and have the kids echo the words.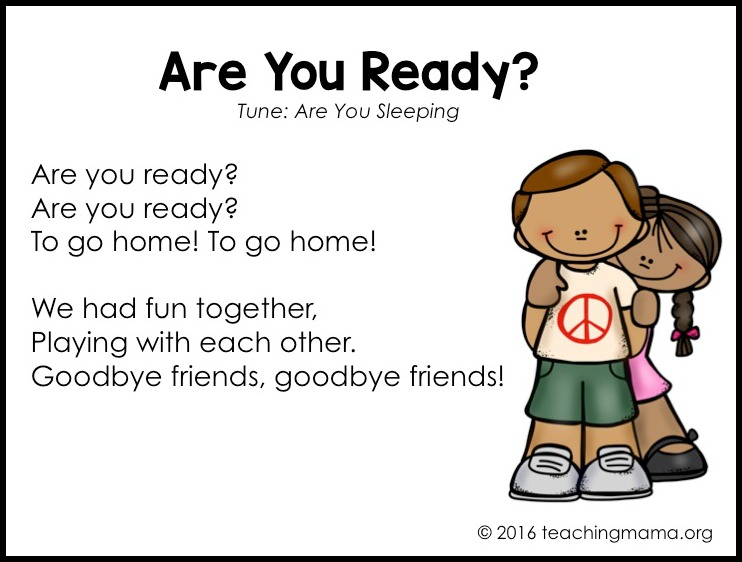 Need a clean-up song to end the day? This one is simple and easy to learn!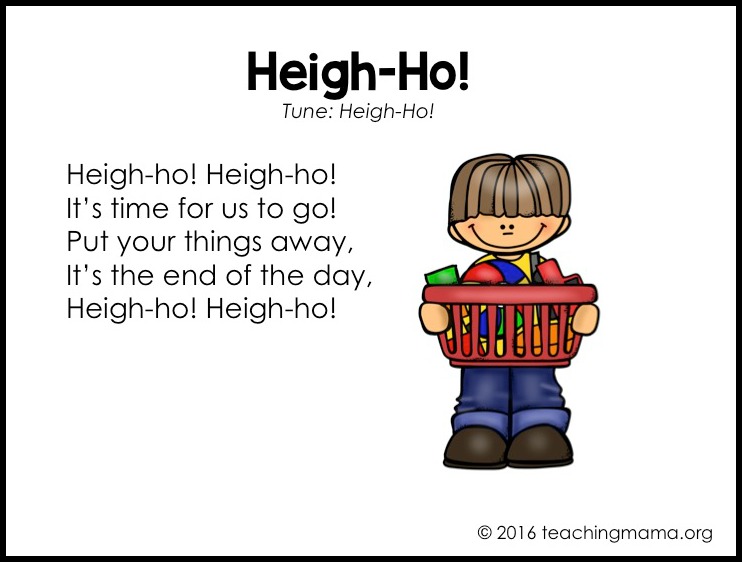 You can download the PDF versions of these 10 songs here —> Goodbye Songs for Preschoolers
These songs are great to add to a preschool classroom! Hope you enjoy them. Happy Singing!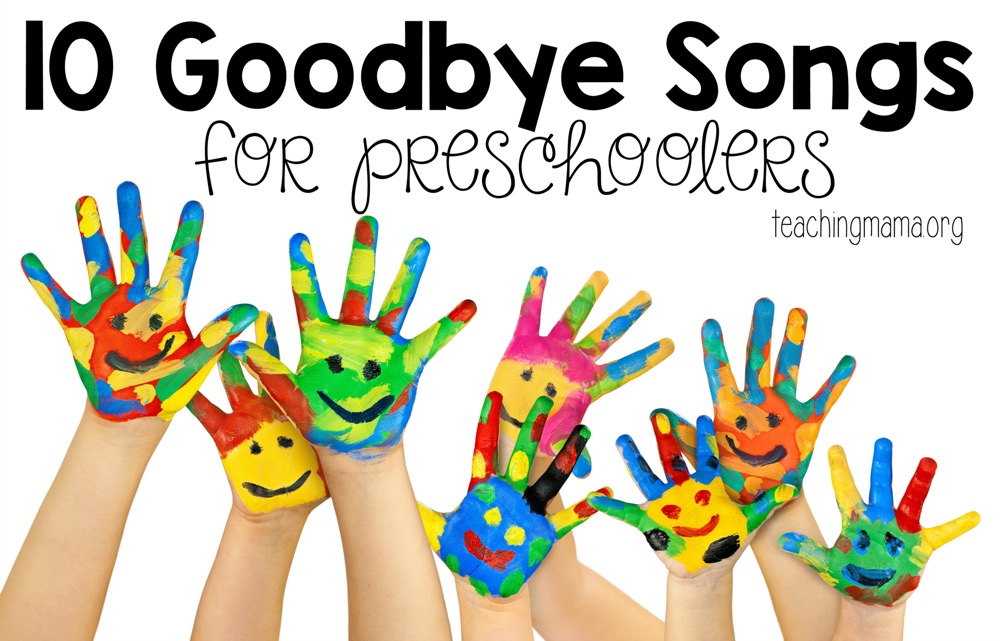 If you are looking to save time and make your life easier as a teacher, check out Songs and Rhymes for Transitions Times. This book shares 150 transition ideas for every part of the school day! Read more about it here.