Let me confess something to you…I used to dislike making gingerbread houses with my kids! They were always falling apart or we spent lots of money to buy the kits at the store. Last year when we bought the kit, a big gingerbread piece was broken and of course we couldn't see that when we bought it! My kids always ask to make gingerbread houses around Christmastime, so I was determined to figure out an easier (and cheaper!) way to create these houses. I am so excited to share the easiest way to make a gingerbread house!
Here's what you need to make this gingerbread house:
6 pieces of graham crackers
hot glue gun
frosting
candy to decorate
You'll start with 6 pieces of graham crackers. I know this isn't a traditional gingerbread house, but it's way simpler to use graham crackers! Also, I use glue to make the house. I know some of your kids really like to eat your gingerbread houses, so you could also use meringue frosting instead of glue.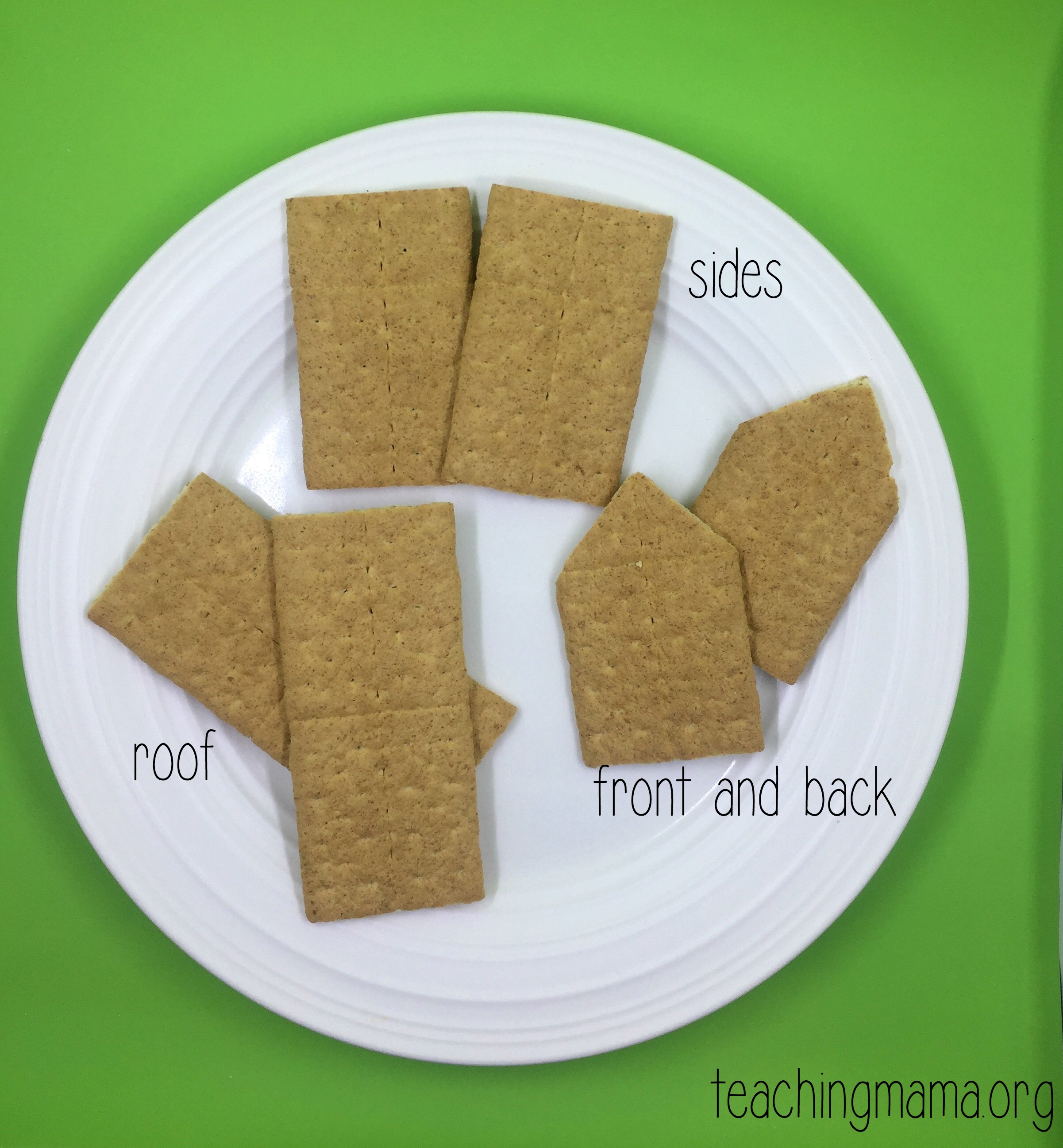 You'll use 2 full graham crackers, 2 crackers cut 2/3rds of the way up, and 2 crackers with diagonal cuts. To make the cuts, use a serrated knife and cut them using a sawing motion. You may have crackers that break or crumble, so make sure to cut them gently!
I made a video explaining how to create this house, which you can view at the bottom of this post. Here are the steps.
Start by gluing one side to the back piece.
Then glue the other side to the back piece.
Glue the top to the both side pieces.

4. Add glue to the angled sides and lay the roof pieces down.
5. Also add glue to where the two roof pieces meet.
Add frosting to your house and then place the candy decorations on!
We like to use homemade frosting because it's so cheap and easy to make. This is our favorite recipe.
Now I know since I used hot glue to make the house that it's not an edible house. However, we don't ever eat our gingerbread houses! I let them eat some candy while we're making them and then we just enjoy them as decorations!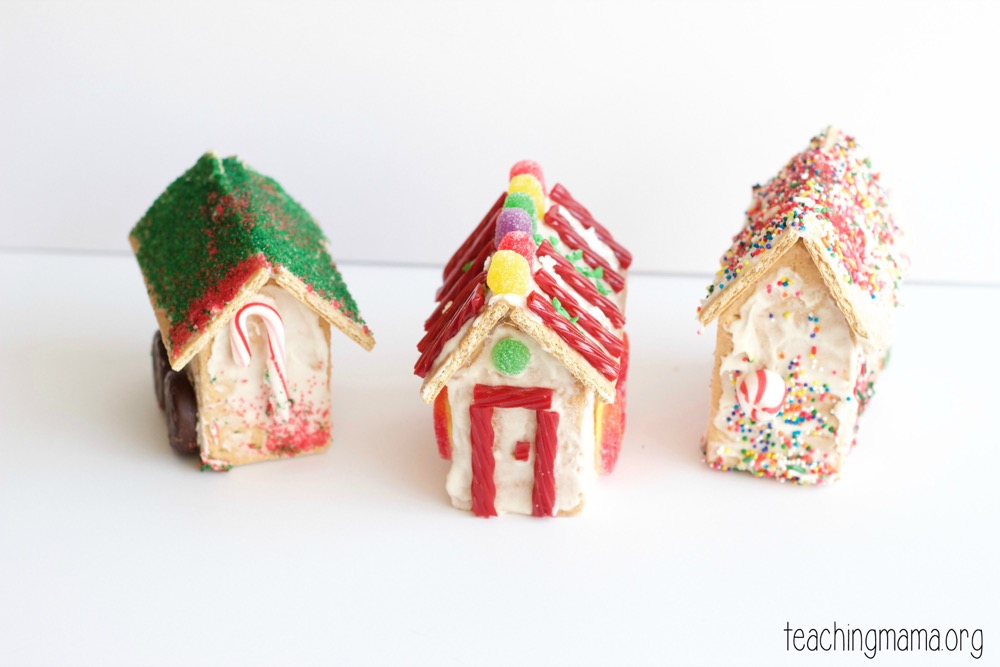 My kids really enjoyed making gingerbread houses this year because they didn't fall a part when they were decorating them!
You can view a video on how we made these gingerbread houses below.
Happy Holidays!