Merry & Bright Christmas Printable for Lip Balm
I was using my favorite favorite lip balm
the other day and I started thinking that it would make a good gift for a teacher, neighbor, or friend. It's a small gift, yet thoughtful and practical! I thought it would look pretty plain just to give them lip balm by itself, so I came up with a little card for it!
I thought the yellow lip balm would look so cute as star! I also saw a
Rudolph card
 with red lip balm on Pinterest that would be so cute!
You could add ribbon around the card, or put it in a clear cellophane bag.
To make this gift, just download the printable, print it on card stock paper, cut out the center circle in the star, and and pop in the EOS lip balm. I bought mine for $2.49 at a local grocery store, but you could buy one online here
.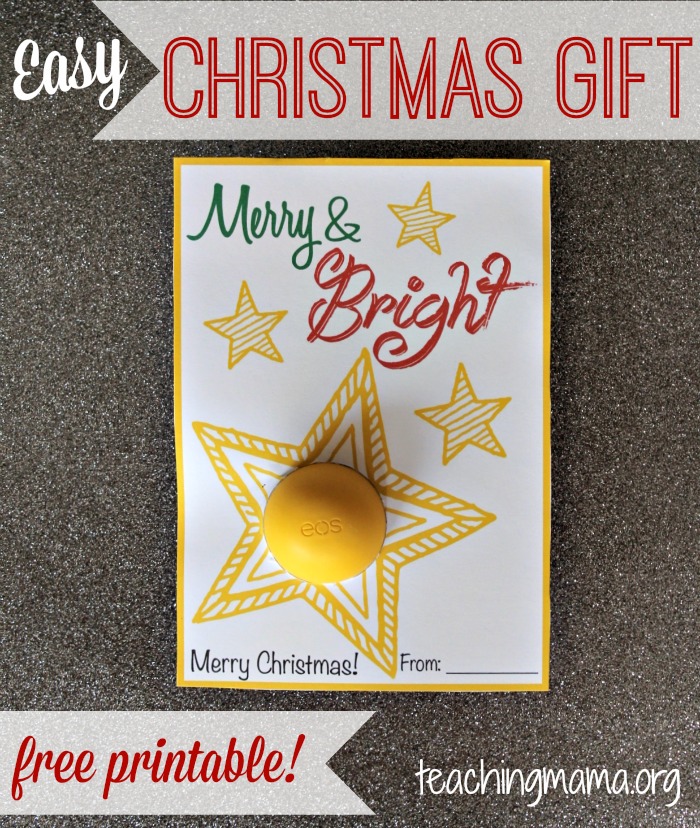 You can download the printable by clicking on the link below:
Merry & Bright Printable 1 Copy
Merry & Bright Printable 2 Copies
If you are in need of  an easy Christmas gift for a teacher, neighbor, or friend, then this is the gift for them!
Merry Christmas!