We strongly focus on the cross the resurrection of Jesus for Easter. We tell our boys over and over that this is the real reason for celebrating Easter. Bunnies and eggs are just for fun. One way we do this is with Resurrection Eggs. It is a simple way and visual representation of what Jesus did for us on the cross. We also love the VeggieTales Easter movie
 about Easter.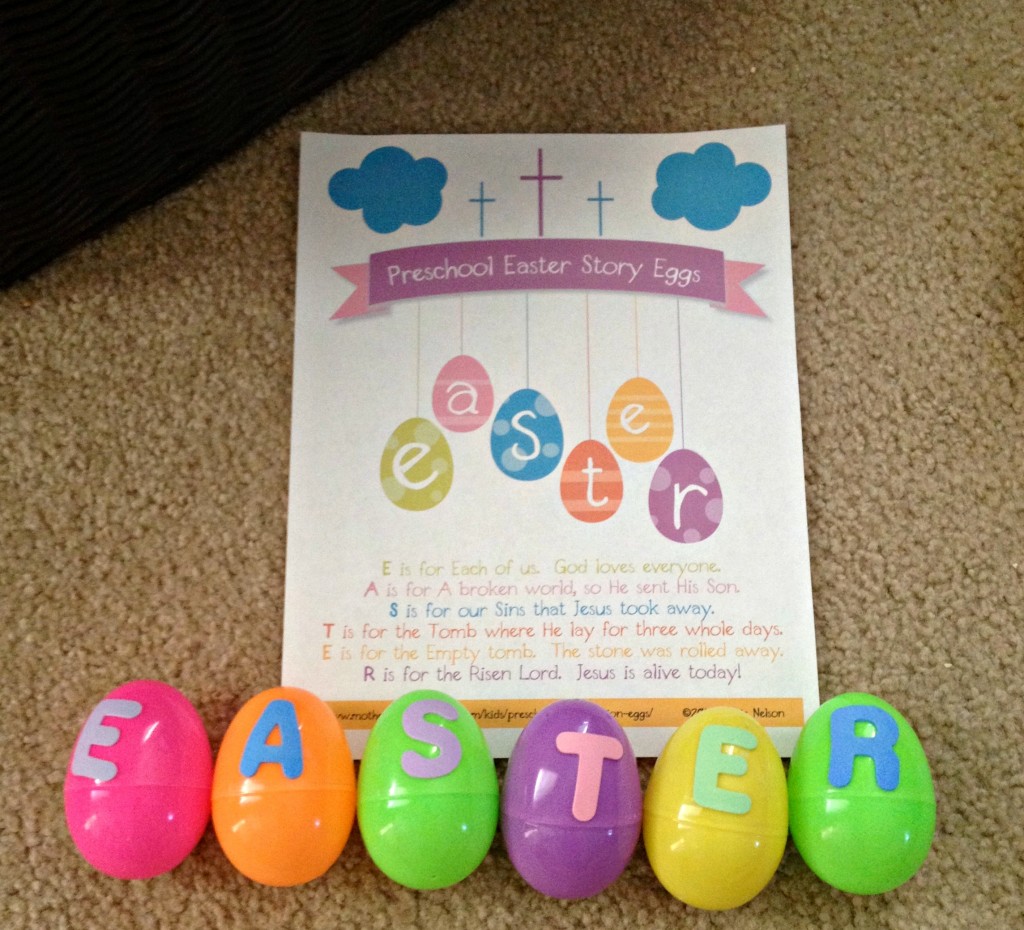 We also do commercial traditions, such as dyeing eggs, egg hunts, baskets, etc.
Although there are SO many ways to decorate eggs (thanks to Pinterest!), we went with the old method of using colored dye. It's just a tradition and the kids love it. We don't eat these eggs, but they have fun creating their masterpieces. (And getting dirty! Can I get an Amen?!)
We give Easter baskets to our boys on Easter morning. However, we don't talk about the Easter bunny at our house. We just tell them that Mom and Dad gave them these presents. Since we try to limit the amount of sugar they eat, I did not include very much candy. In each basket were a few eggs filled with jelly beans and a couple chocolate eggs. It just works well for us to do it that way. They were so excited for the little surprises in their baskets! I got most of them at the Target dollar section (which you all know I love!). Here's what I put in them…
bubbles
pencils for Troy
chapstick
picture book for Wes
toy snakes, frogs, lizards
slinky
glow sticks
We went to the early service at my parents house. Then we came back and had a fabulous lunch! (Thanks, Mom!) Can we just take a minute to admire their amazing kitchen?!
Each year we also do an Easter egg hunt! Growing up my parents hid hard-boiled Eggs for us to find, but apparently most people hide plastic eggs. We did a combination of both this year so the boys had a lot of eggs to find!
I love this picture of Grandpa and Wes!
And of course, we had to take a few pictures of our family. Sadly, we did not get one of all 4 of us!
This was the best picture of all three of my guys…Wes tries so hard not to smile sometimes!
I love this picture of my boys and I!
So now I want to know…what Easter traditions do you have? Or tell me what was your favorite part of Easter this year? I always love hearing from you!