Popsicle Stick Tree Ornaments
Looking for an easy Christmas ornament craft for a toddler or preschooler? Try making these popsicle stick tree ornaments! They are simple to make and allow the child to use their own creativity for this craft.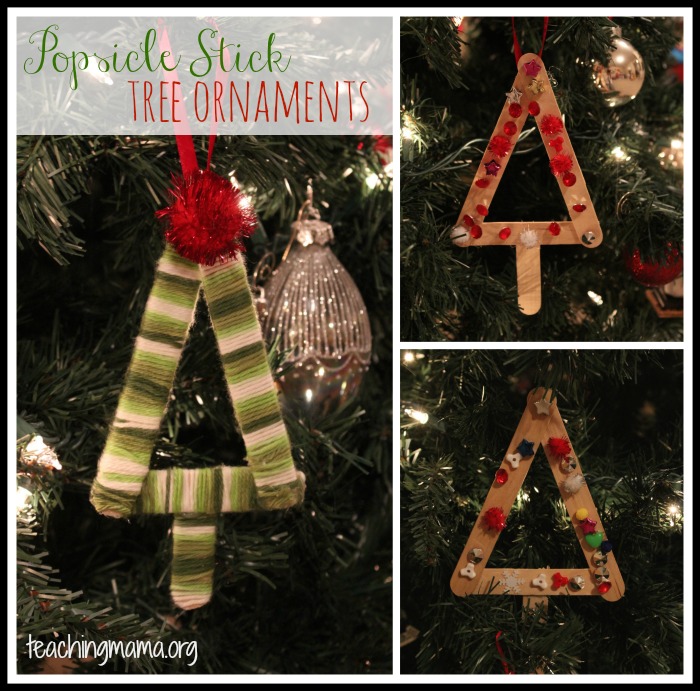 Here's what you need:
3 popsicle sticks
yarn, beads, jewels, pom-poms, or whatever you have on hand!
glue
ribbon
Before inviting your child to create this craft, you will need to put together the tree with 3 popsicle sticks. I took one popsicle stick and broke it 1/4th of it to use as the trunk of the tree. Then simple glue the pieces together to look like a tree. I used a hot glue gun.
Then I gave my 3 and 5 year old beads, jewels, confetti, and glue and had them create whatever they wanted! After they were done creating, I glued a ribbon to the back. Here were their ornaments!
I also created a yarn-wrapped ornament. I took green yarn and wrapped them around the 3 popsicle sticks. I did not glue the sticks together first.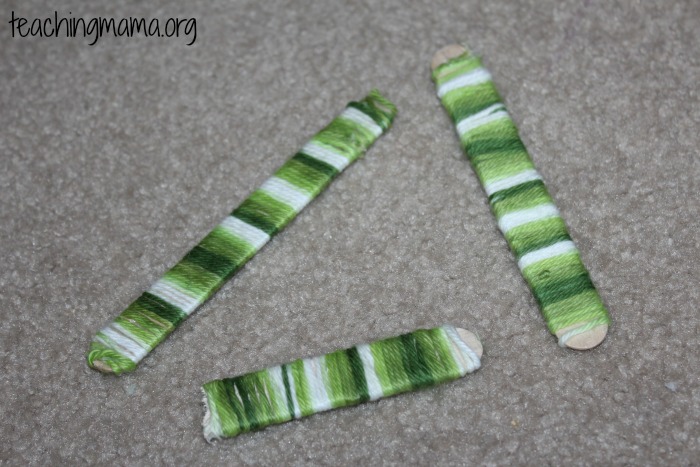 It isn't perfect, especially the round edges! I used a hot glue gun to glue it in certain places. Then I added a big red pom-pom to the top and a ribbon to the back.
I love how these kid-friendly ornaments look on our tree! And the best part of all…my kids really enjoyed this craft!
Merry Christmas!