Heart Tissue Paper Suncatchers
We had so much fun making heart tissue paper suncatchers over the weekend! It was the perfect craft for my little ones and it added some cheer to our windows! It is very simple and a great way to decorate for Valentine's Day!
Here's what you need:
tissue paper cut into squares
contact paper (found in the Home section in Wal-Mart or on Amazon)
tape
Cut a heart out of the contact paper. Then tape it to the window. Next, simply have your child place the squares of tissue paper onto the heart contact paper.
It's really simple and beautiful!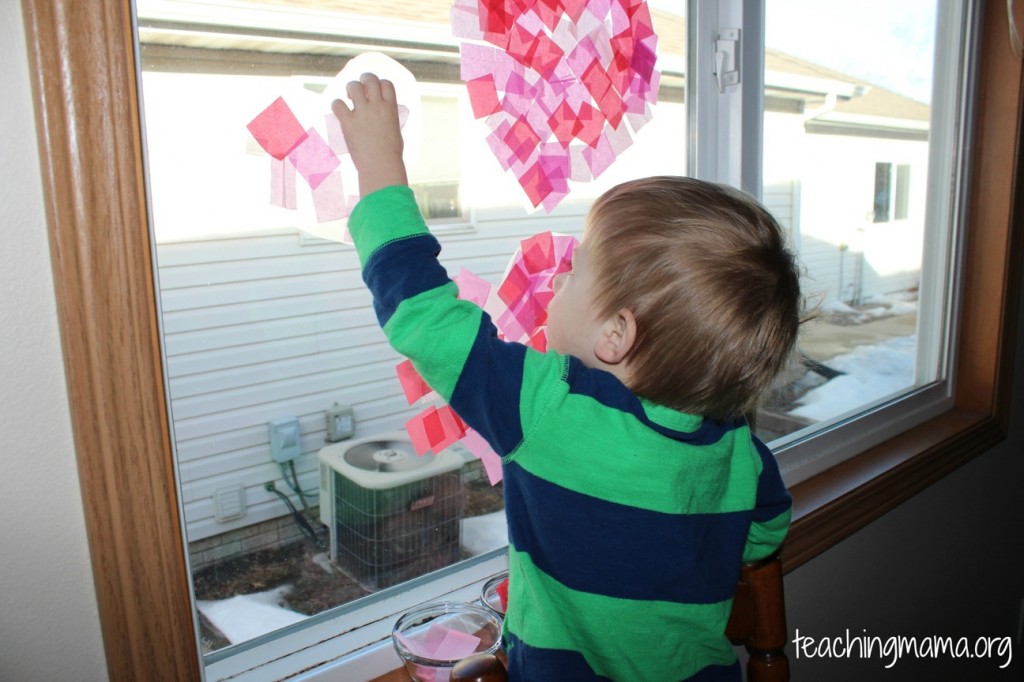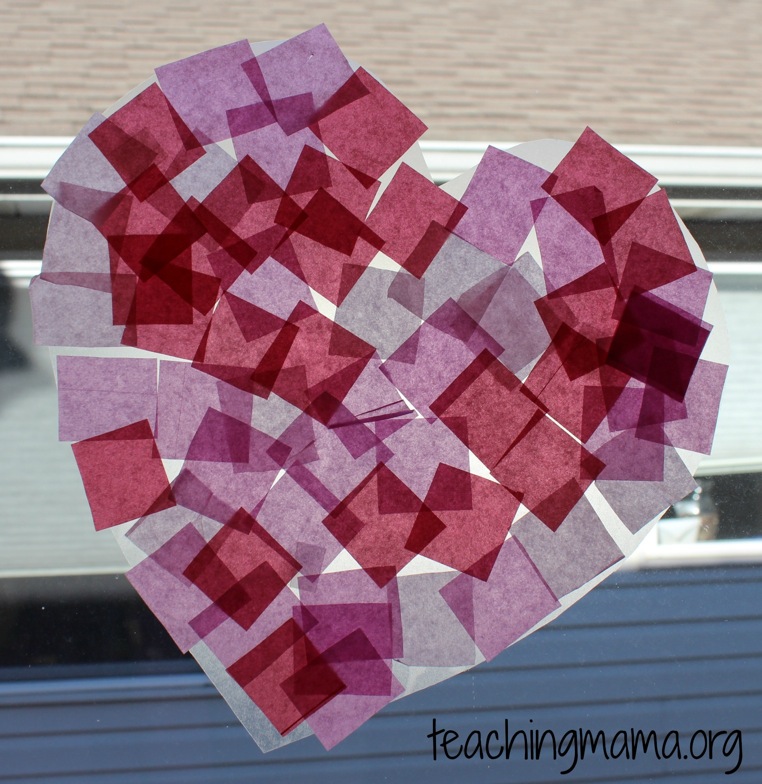 I loved how they turned out…the pictures don't do justice on showing how beautiful they look on our window!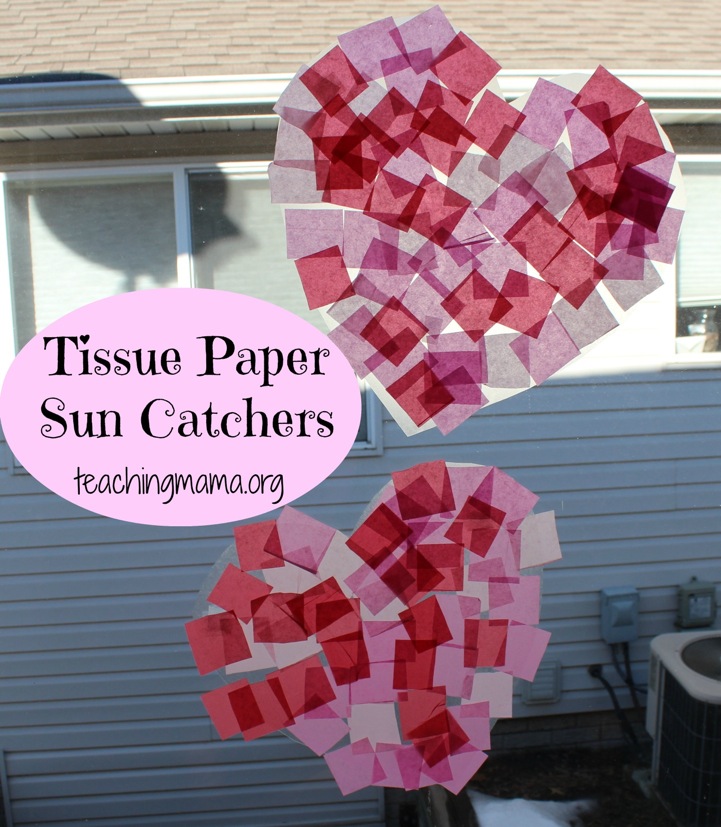 Then we did a variation of the craft. We covered the heart-shaped contact paper with tissue paper, but also added the phrase "I Love You to Pieces!". Then I placed another sheet of contact paper on top. I cut around the edges to get rid of tissue paper sticking out. It turned out really cute! I think it would be a perfect preschool craft for Valentine's Day and a gift to a grandparent!
If you want your own copy of the phrase, just right-click on the picture below, save it to your computer and then print it out.
Happy Valentine's Day to you!