Christmas Road Trip I Spy Game
It's that time of year when many of us will be traveling to see loved ones for the Holidays. Today, I want to share a resource with you that will make the road trip a little easier! I created a Christmas I Spy Game as a way to make the car ride a bit more enjoyable.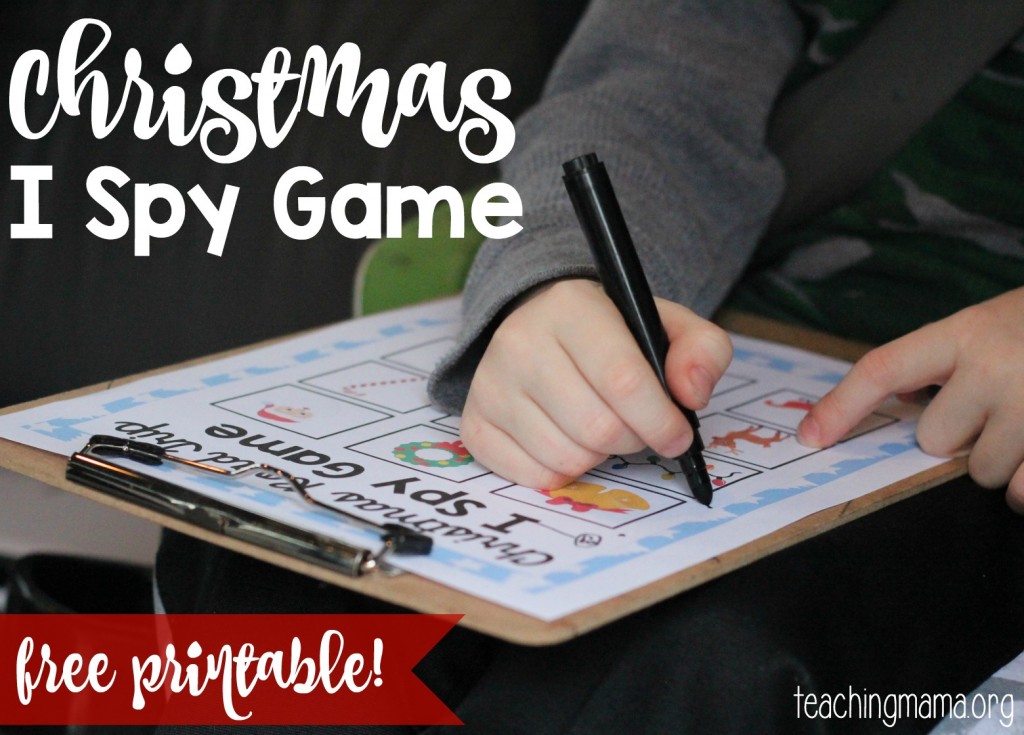 Here's how to do it:
Print off the free printable (at the bottom of this post).
Place it on a clipboard with a writing utensil and give to your child in the car.
Have your child make an X on the boxes once they see that Christmas item around town or on the road.
See if they can find all 12 Christmas items! If they play with other people in the car, make it a competition to see who can find all of them first.
Some of these are harder than others to find, such as bells or candles! This is a fun game that my kids enjoyed doing on our recent road trip and I know your child will love it, too!
You can get the free printable here —> Christmas Road Trip I Spy Game
And if you'd like the printable with 2 copies per a page click here —> Christmas I Spy – 2
Have a VERY Merry Christmas!