How to Make Your Own Snow
Did you know that you can make your own snow?! It's really a neat sensory activity!! If you live in place where you don't can't experience snow, here's your chance!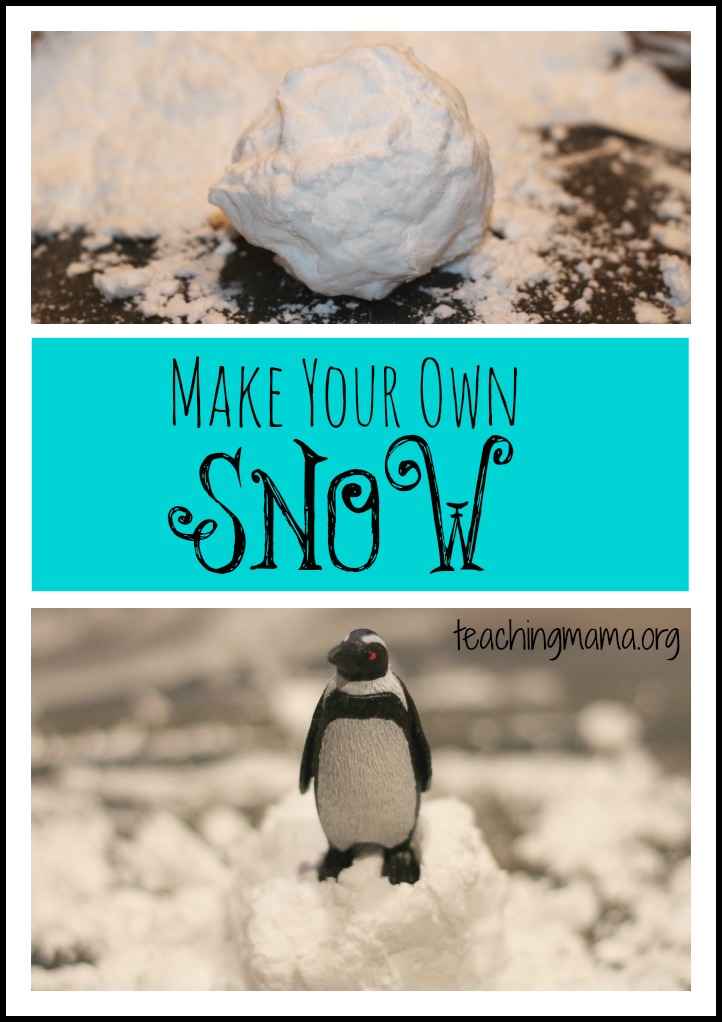 Here's what you need:
1 can of shaving cream
2 boxes of baking soda
large container
To make the snow, mix baking soda with shaving cream. I just mixed with my hands until I got a good consistency.
The neat thing about this, is that it actually feels a bit cold, like snow! It's soft, moldable, squishy, and just plain fun to play with! I think it felt a little bit like cloud dough.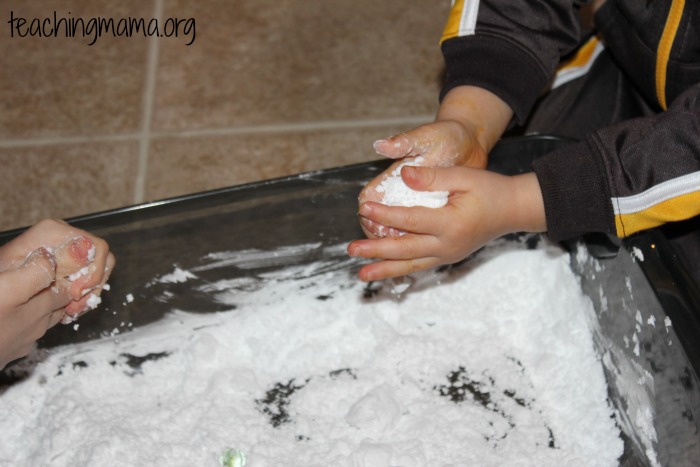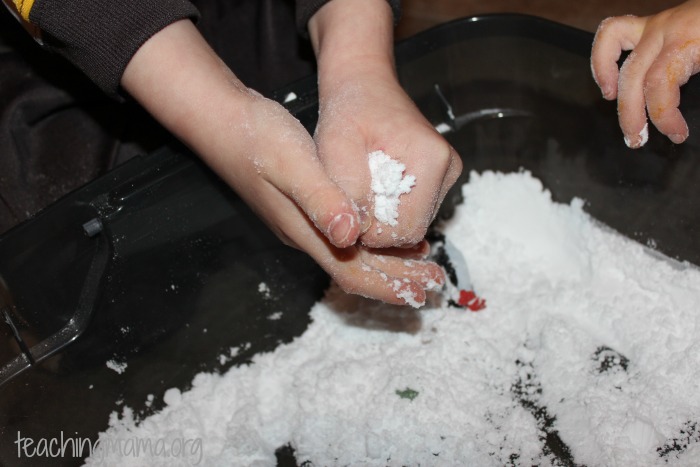 It's a great way to practice making snowballs.
We played with penguins in our homemade snow!
The boys LOVED playing with this! SO much fun!
And do you know what goes well with baking soda?? Vinegar! Yep, that's right…we sprayed vinegar all over the homemade snow! The boys were SO excited to see it fizz.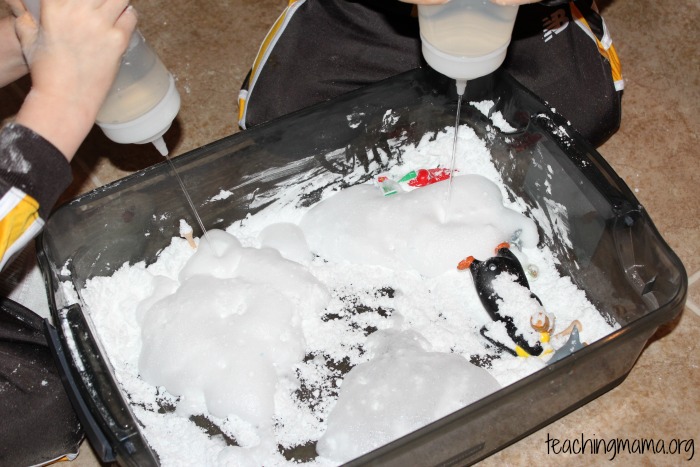 It was fun to play in the fizzy foam!
This activity was a HUGE hit. We can't wait to play with it again!
This was day 12 of the 31 Days of Play Series. To see all the activities, visit here. Happy Playing!