Vet Clinic Dramatic Play Activity
One awesome way to encourage preschoolers play is with dramatic play activities. They can use their imagination and pretend to do a job. Today, I'm sharing our vet clinic dramatic play activity.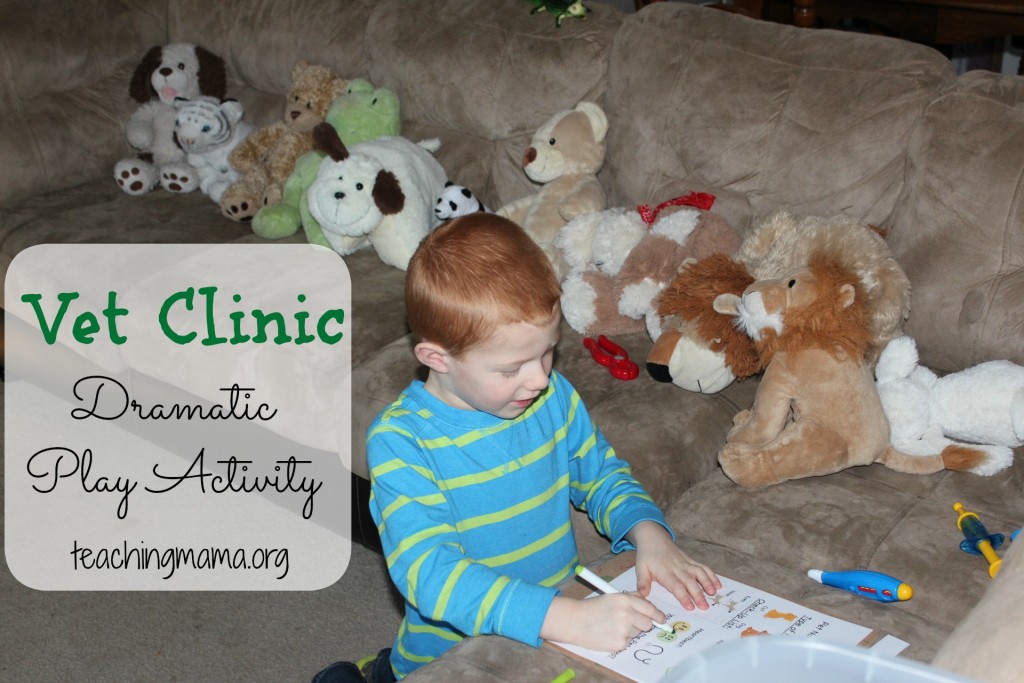 For this play activity, I set out a bunch of stuffed animals, our doctor kit, and vet checklist sheet (see the bottom of the post for the free printable).
My preschooler had a lot of fun pretending to be a veterinarian! I only wish I had a lab coat for him to wear. 🙂 He really enjoyed filling out the vet sheet for his patients. I loved that he enjoyed practicing his writing.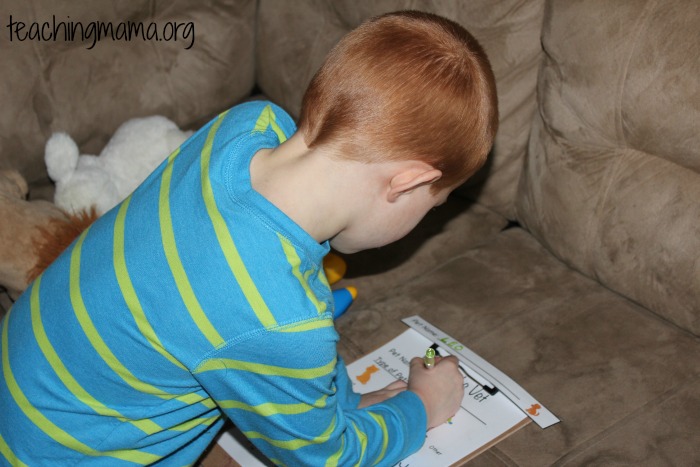 We also put name bands on the stuffed animals. Gotta keep track of all the animals!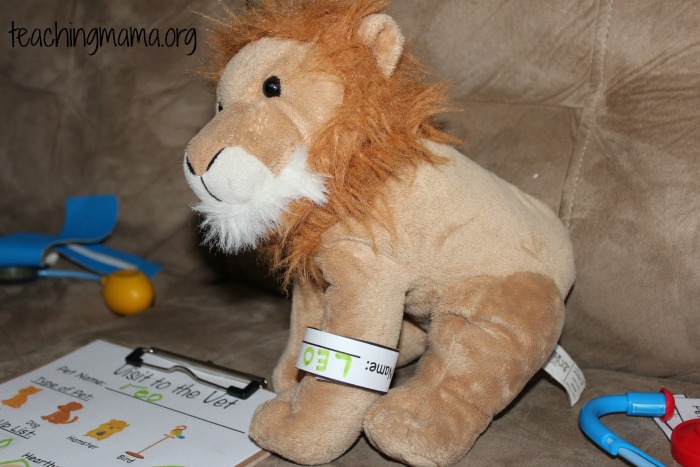 We did this activity with animals that are pets and some that are not. Troy has the special lion "Leo" from his preschool class this week, so he was really excited for Leo to be his first patient. On the Vet Sheet where it asks what type of pet it is, there's a blank box where the child can draw the type of animal.
On the printable, the child writes the pet's name and circles the type of animal it is. They also do a check-up on the animal's eyes, nose, mouth, ears, paws (if applicable), and heart. They circle a smile face if it is good and a sad face if it is not. At the bottom of the sheet, they circle if the patient needs a bandage, medicine, shot, or x-ray.
This activity can be done at home or in a classroom. You can download the vet sheet here —> Visit to the Vet
This was day 13 of the 31 Days of Play. To see all the play ideas, visit here. Happy Playing!