Lowercase Alphabet Bingo Game
Last week, I shared an uppercase alphabet bingo game. I loved hearing how much you liked it, so I created a lowercase letters version of the game. I hope you have fun learning lowercase letters with your students using this interactive game.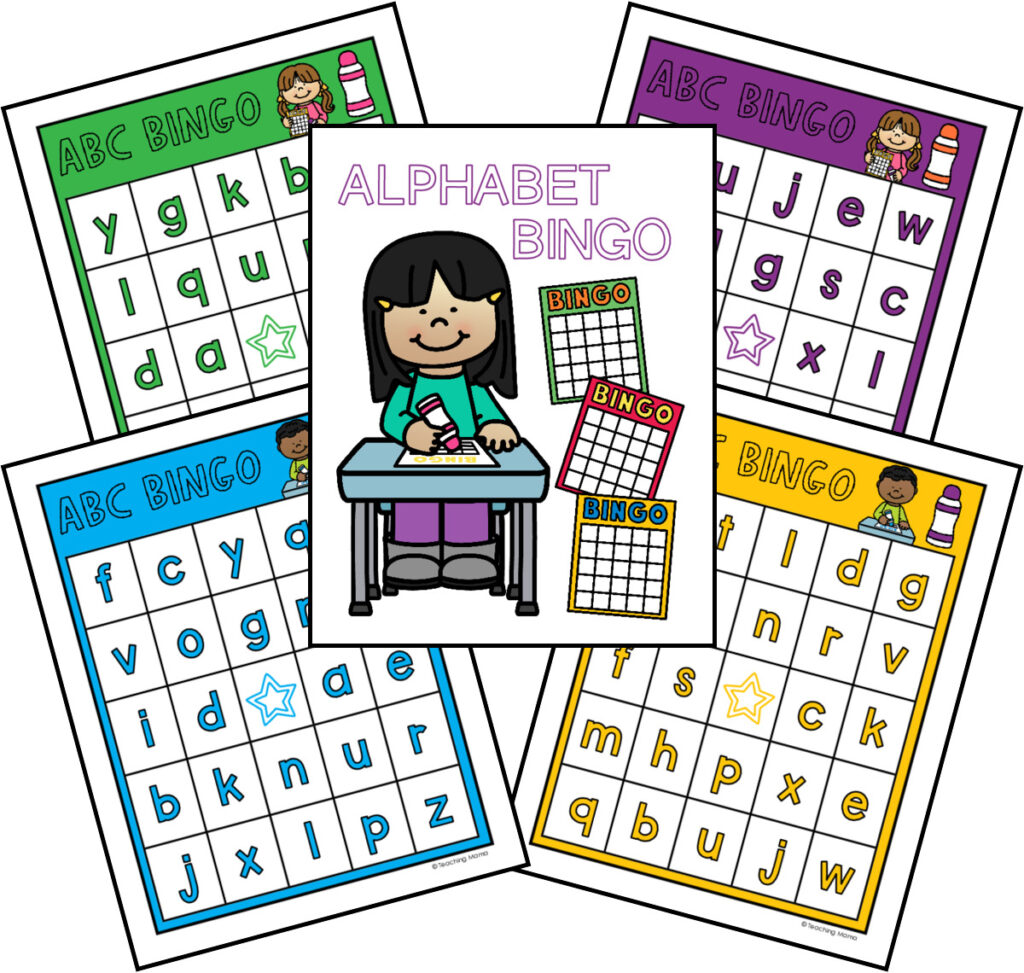 Just like the uppercase version of the game, this is a classic game of bingo. I know my kids love games, so anytime I can add learning with games, it's a win in my book!
Alphabet Bingo Directions
Cut out the alphabet cards.
Place the cards in a container.
Draw one card at a time and say the letter name.
Have your child or students cover the spot on their board if they have that letter. (You can use pom poms, buttons, gems or any other small item to cover the board.)
Whoever gets five in a row first, is the winner.
Advanced version:
Call out the words that begin with the letter on the card.
Example: instead of calling out "letter b," call out "balloon."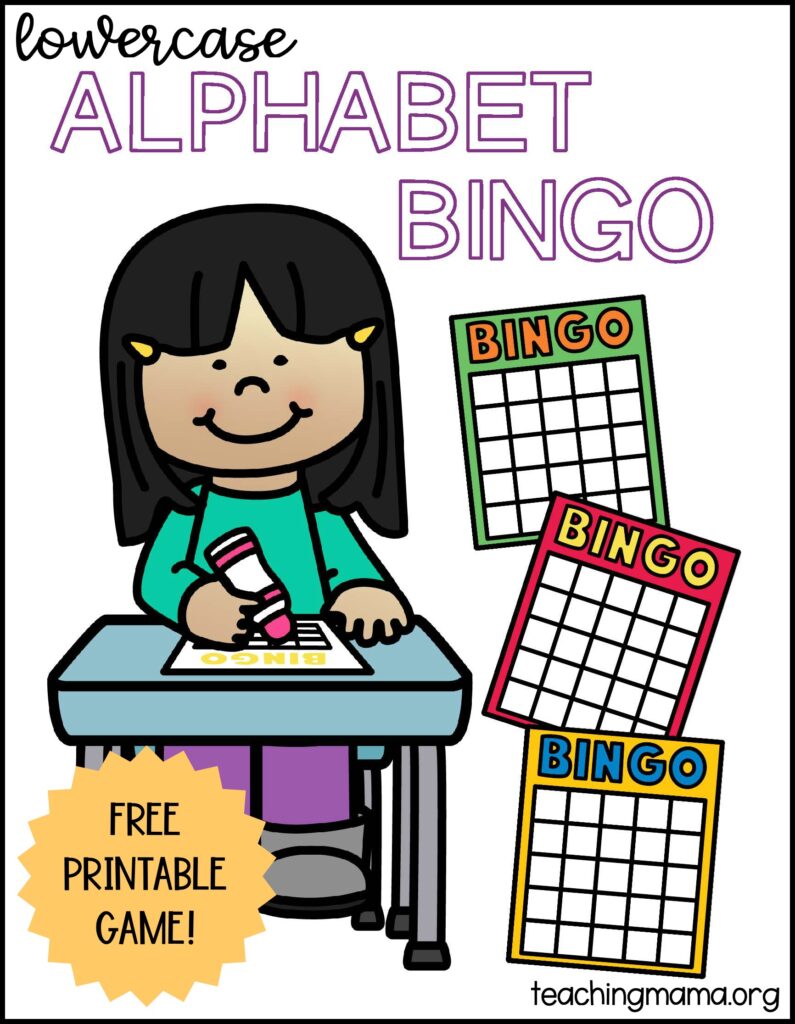 This game has 6 different game boards to choose from. To download this PDF, just click the button below.

Check out the uppercase alphabet bingo HERE.