Alphabet Bingo is a fun way to practice recognizing alphabet letters. My kids love playing games to learn, which is why I thought of creating an alphabet Bingo game. This game is great for kids learning uppercase alphabet letters, which is typically in preschool. Alphabet Bingo is a simple activity to put together and your kids will love it!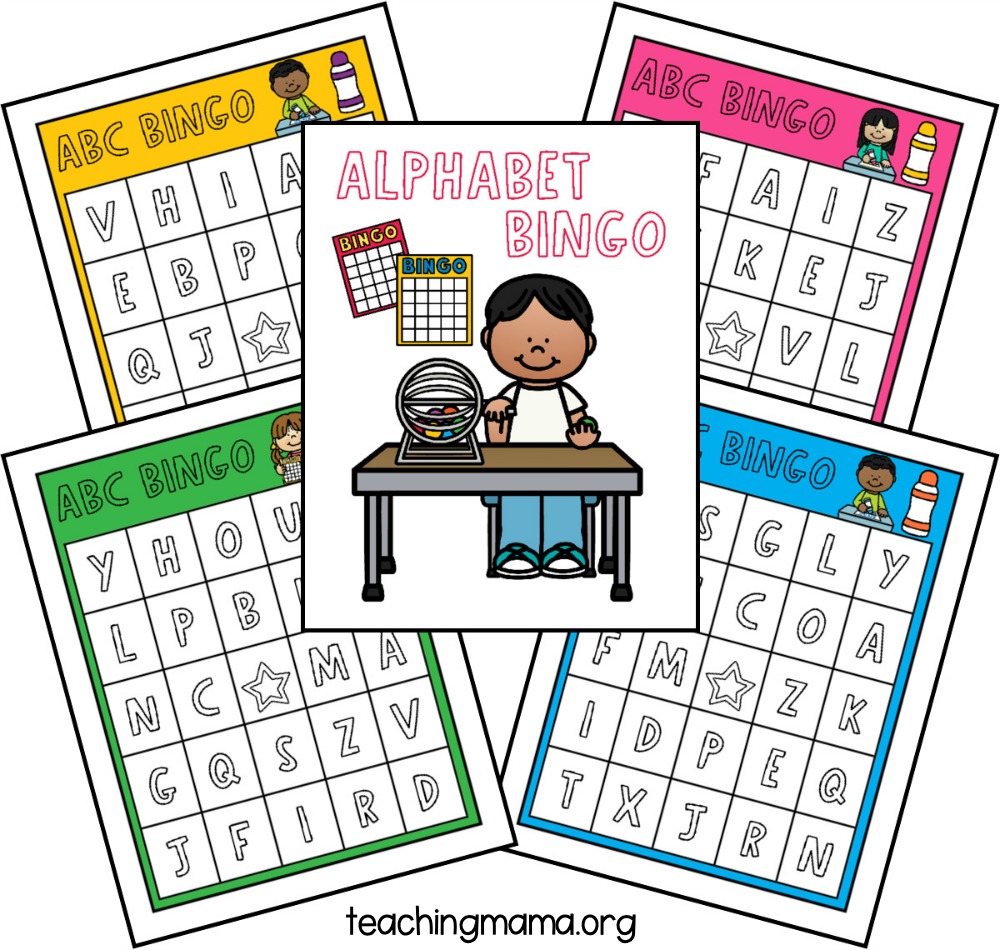 Alphabet Bingo Directions
Cut out the alphabet cards.
Place the cards in a container.
Draw one card at a time and say the letter name.
Have your child or students cover the spot on their board if they have that letter. (You can use pom poms, buttons, gems or any other small item to cover the board.)
Whoever gets five in a row first, is the winner.
Advanced version:
Call out the words that begin with the letter on the card.
Example: instead of calling out "letter A," call out "apple."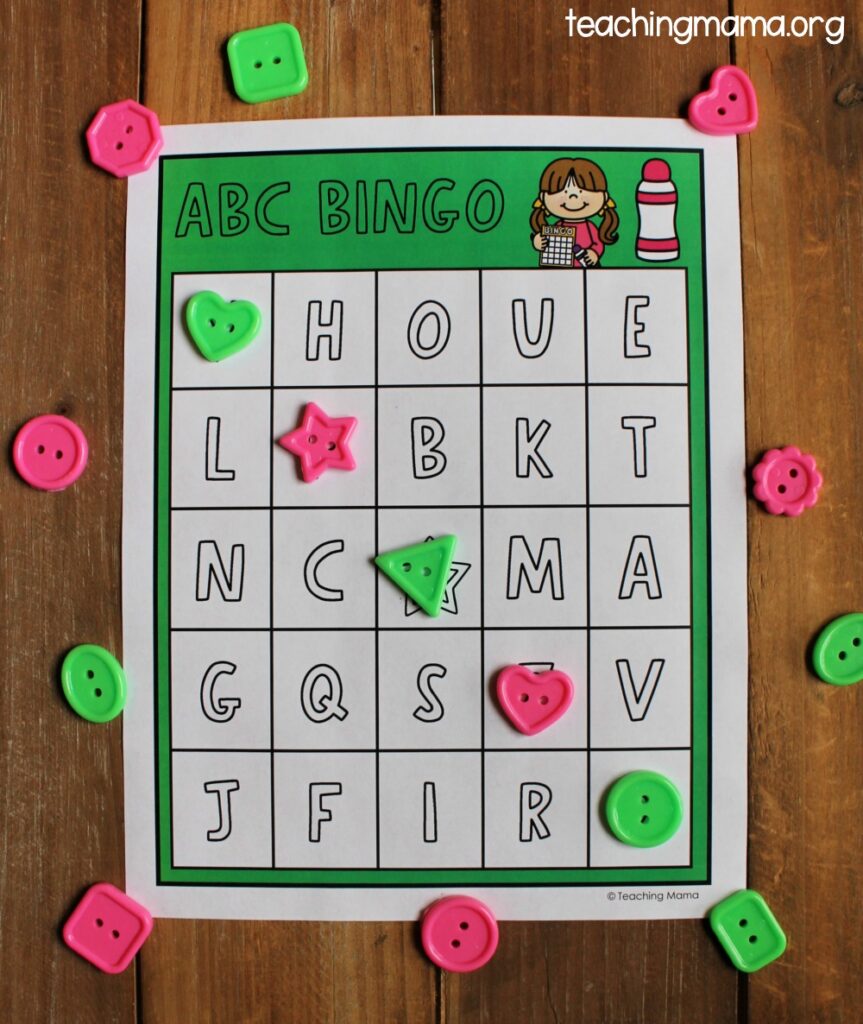 This game has 6 different game boards to choose from. To download this PDF, just click the button below.