Dr. Martin Luther King Jr. was a courageous hero and a pivotal person in American history. It's important for children to know who he was and the impact he had on civil rights and equality for Americans, regardless of the color of their skin.
To help children understand who Dr. King was and why MLK day is a federal holiday, I put together a printable booklet for kids to read.
This booklet introduces Dr. King to young learners. I recommend reading this booklet to children in 2nd grade, but it can be used with kids older and younger than this. The 8-page printable booklet is available in color and black and white. The black and white version is great for coloring.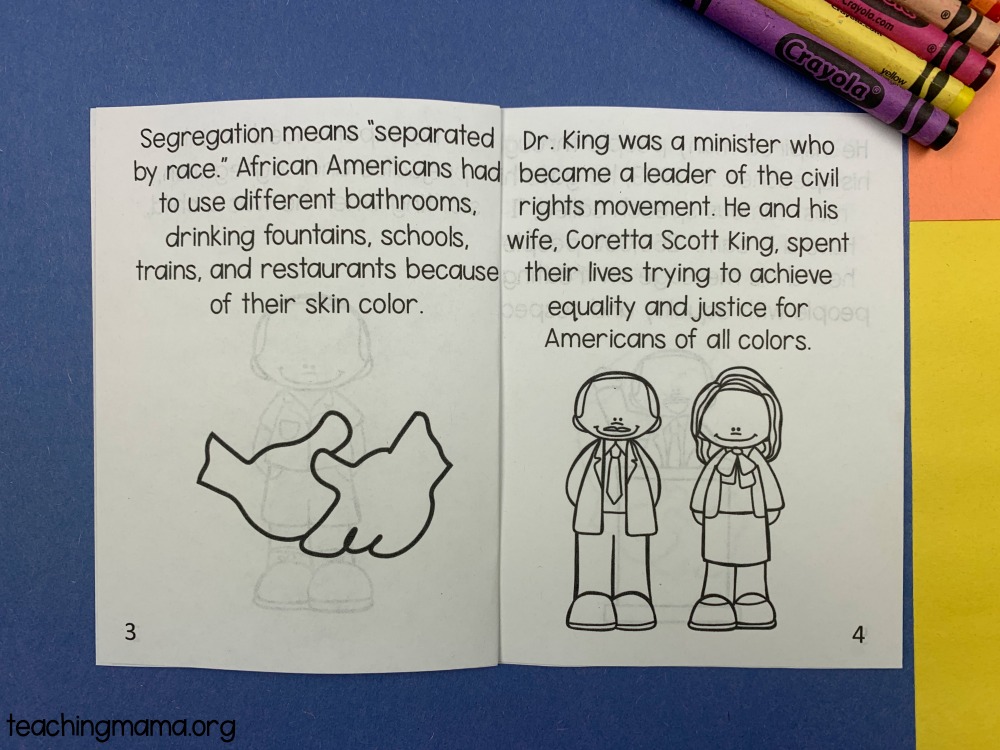 Many things happened during Dr. King's life as a student, minister, civil rights activist, and noble peace prize winner; however, I only included a few important things about him in this booklet. If you want to learn more about him, I recommend checking out this informative video.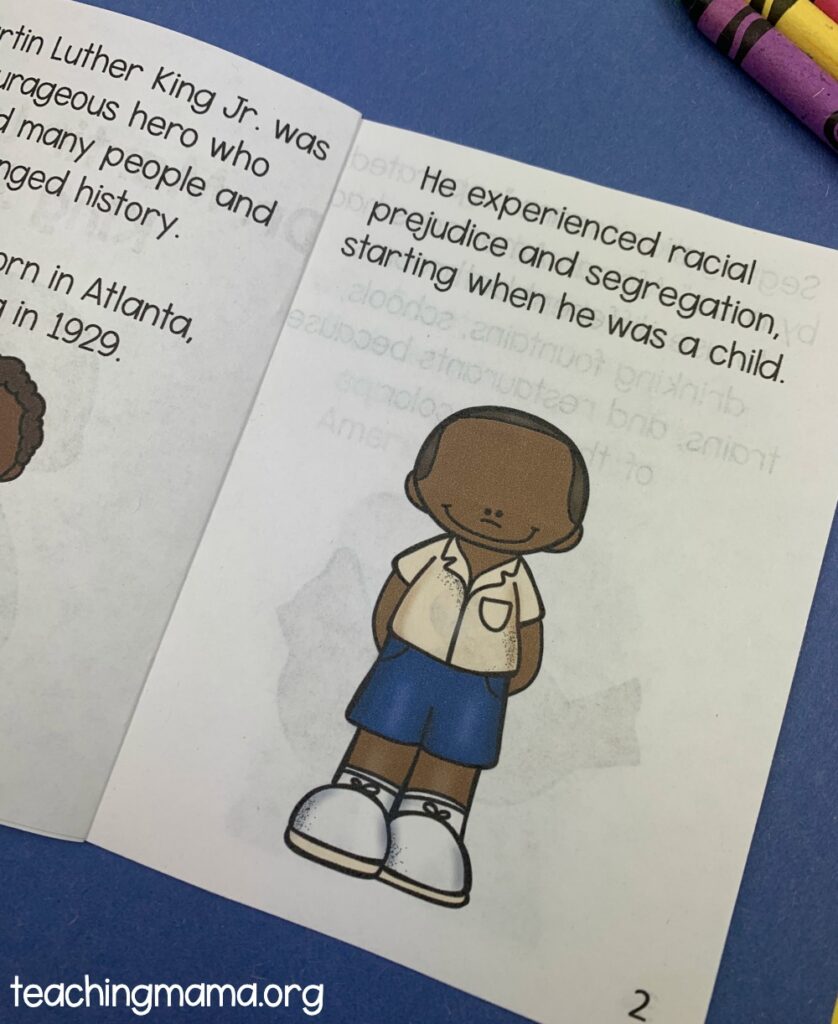 Directions
This booklet is easy to make. You will print the color or black and white version front and back, meaning it will be on one sheet of paper.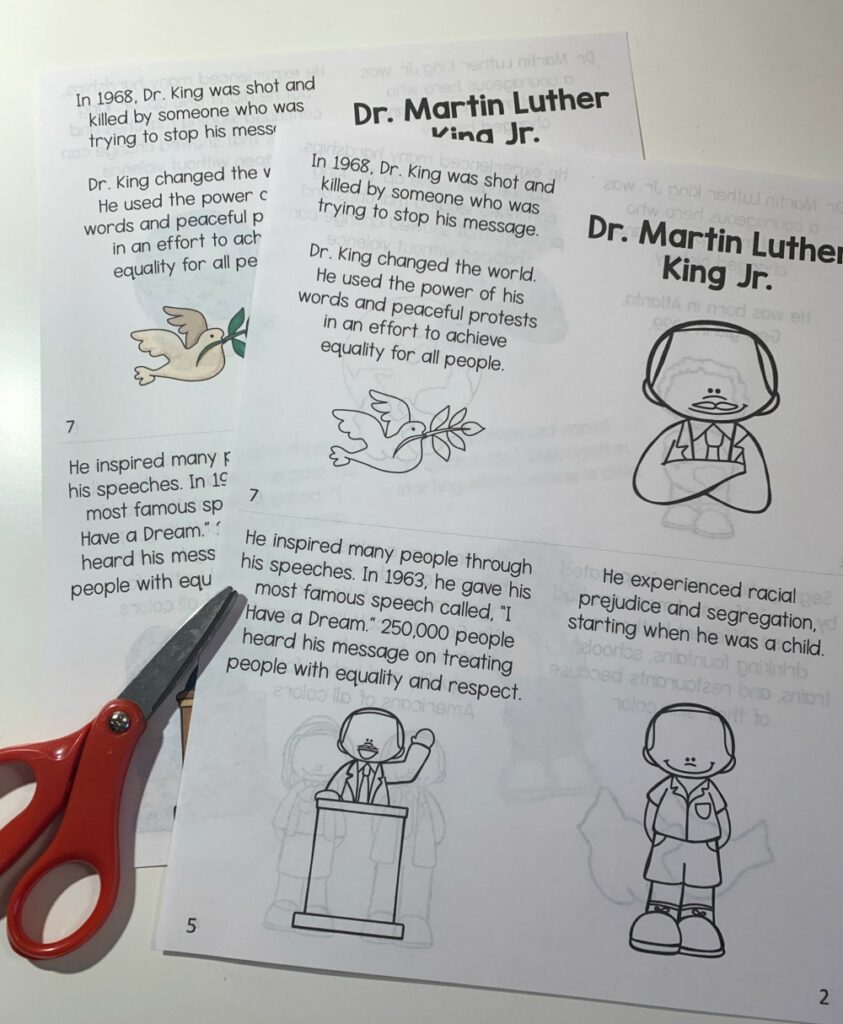 There is a horizontal line on the page. Cut across it so you have two pieces.
Fold the pages in half and place them together, like a book.
Lastly, add two staples on the fold.
I hope you'll use this book to help your child or class learn about Dr. King. You can download the free printable by clicking the button below.