End of the Year Countdown for Preschool
Are you a preschool teacher looking for a FUN way to end the school year?! This End of the Year Countdown for Preschool is a blast and your students will love it! Celebrate the end of the year with countdown to summer!
For the last 10 days of the school year, each day will have a theme with exciting activities.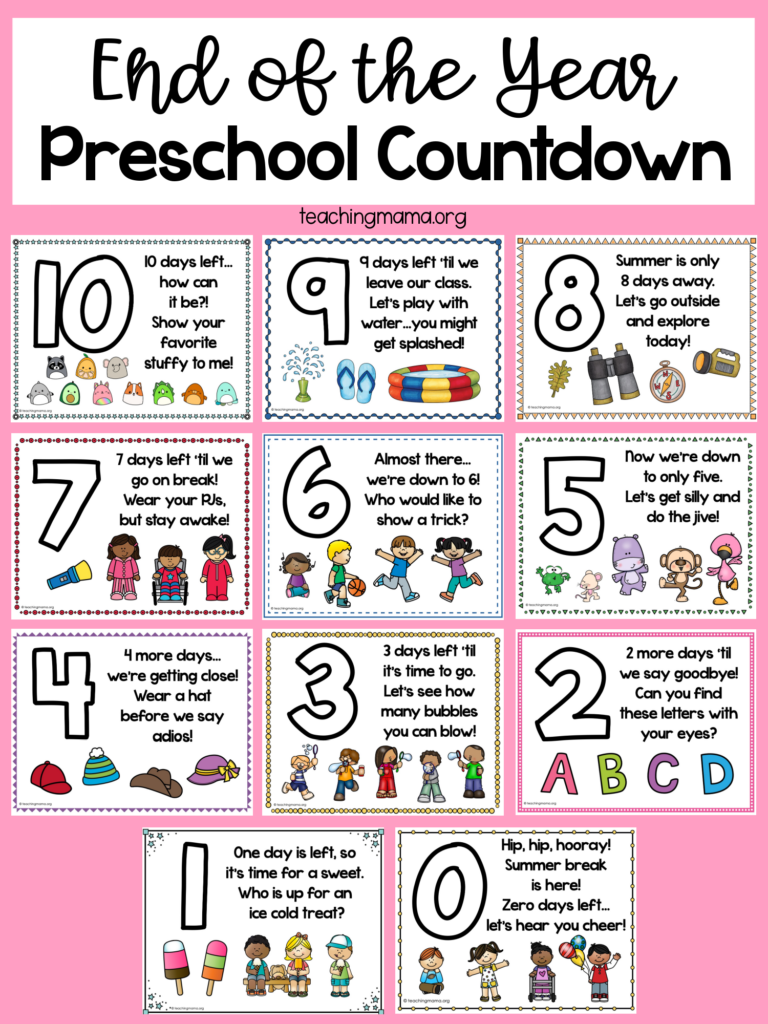 I love to create rhymes, so I came up with 10 rhymes for each day. These can be read to the students and hung in the classroom to show the countdown numbers from 10 all the way to 0. Since preschoolers are always working on numbers and counting, this countdown is a fun way to practice counting backwards! Check out the 10 theme ideas below!
Preschool Countdown Ideas
Day 10: stuffed animal day – each child brings a small stuffed animal to class!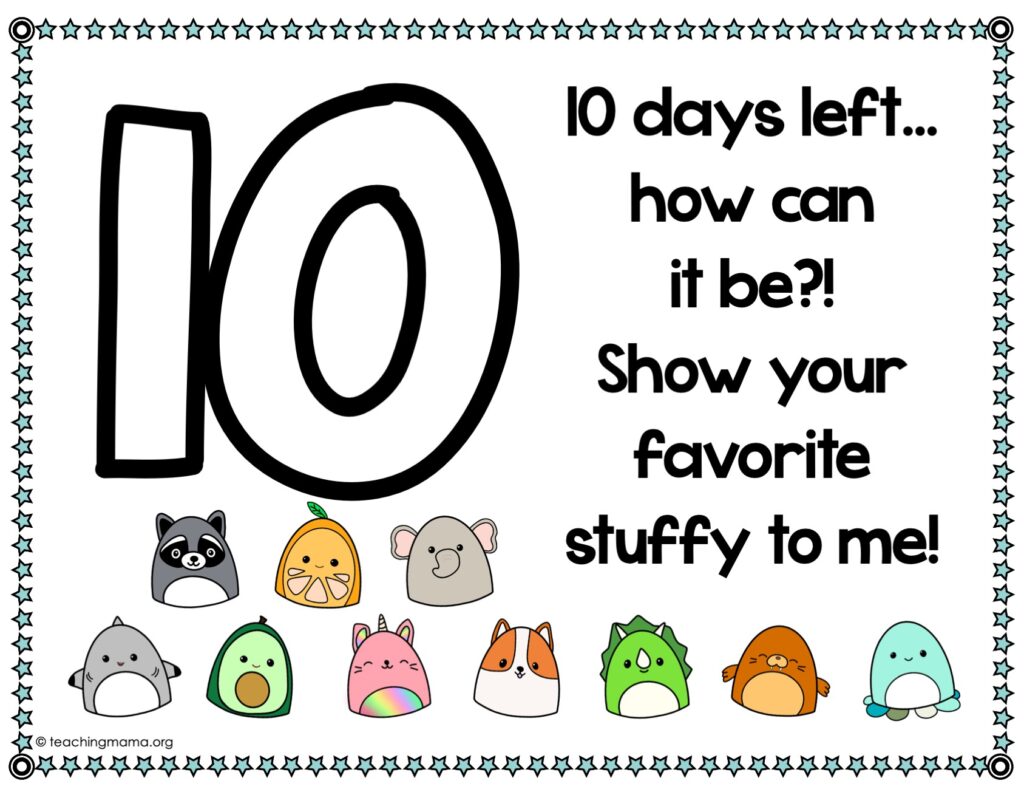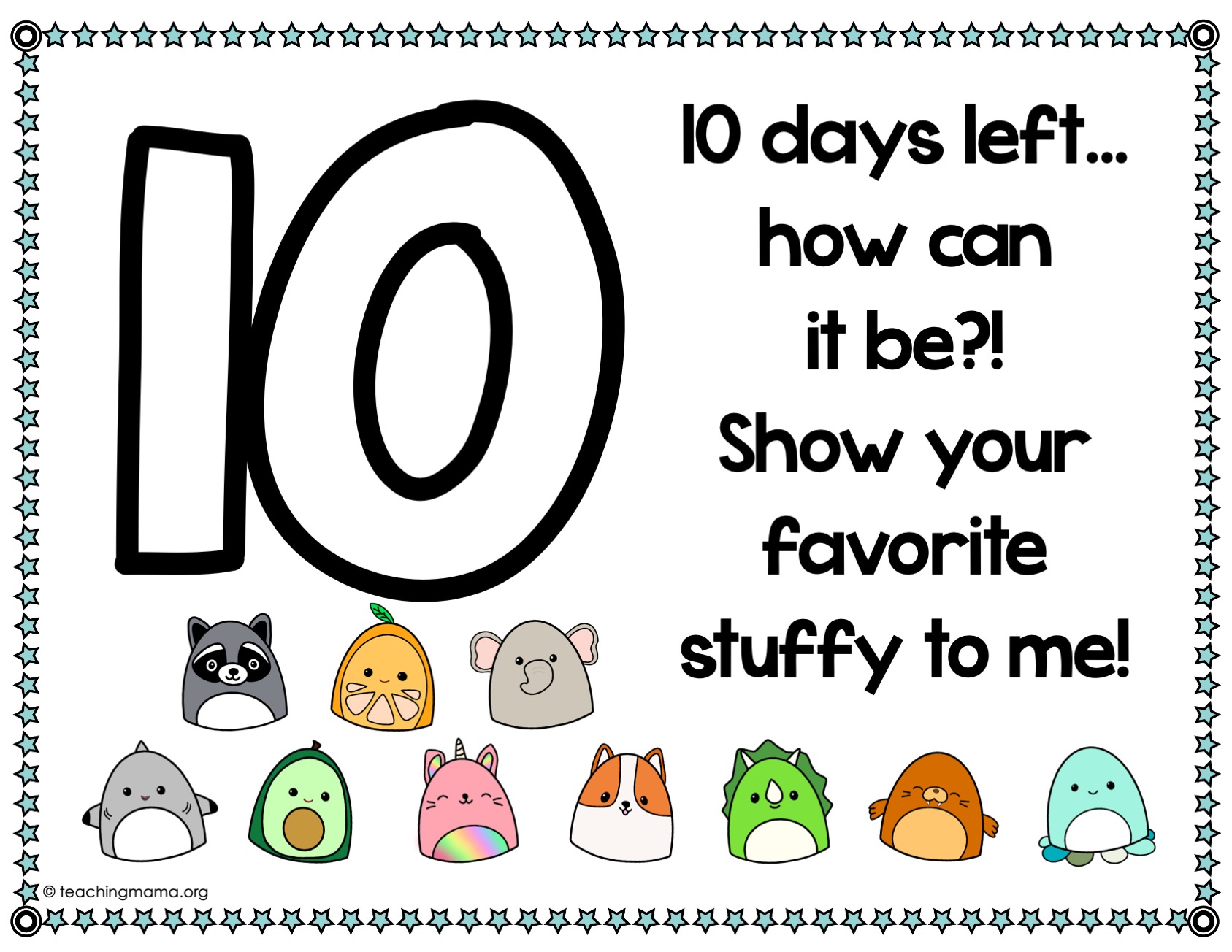 Day 9: water day – do fun activities using water! There are so many fun ideas for this. You could play with water balloons, paint with water, make sponge water bombs, have a water sensory bin, and anything else involving water!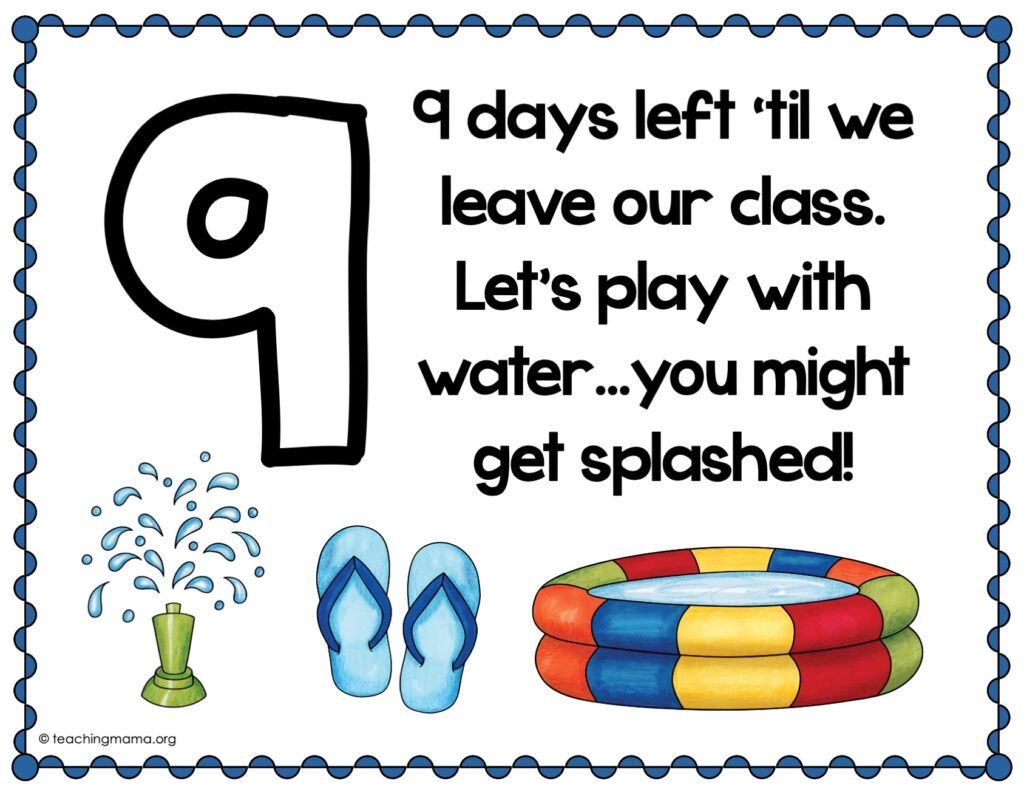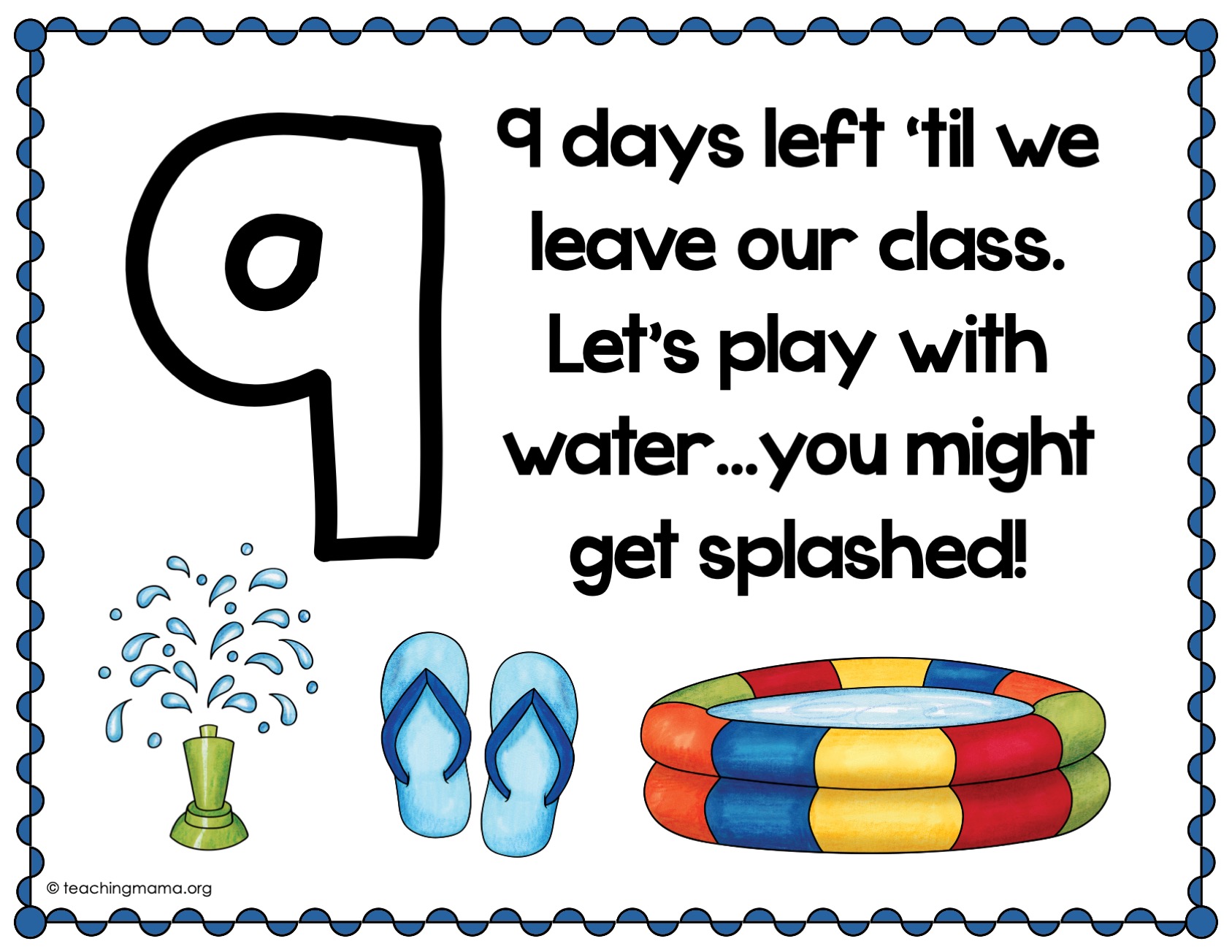 Day 8: nature day – go on a nature walk with your class. You could even do a scavenger hunt!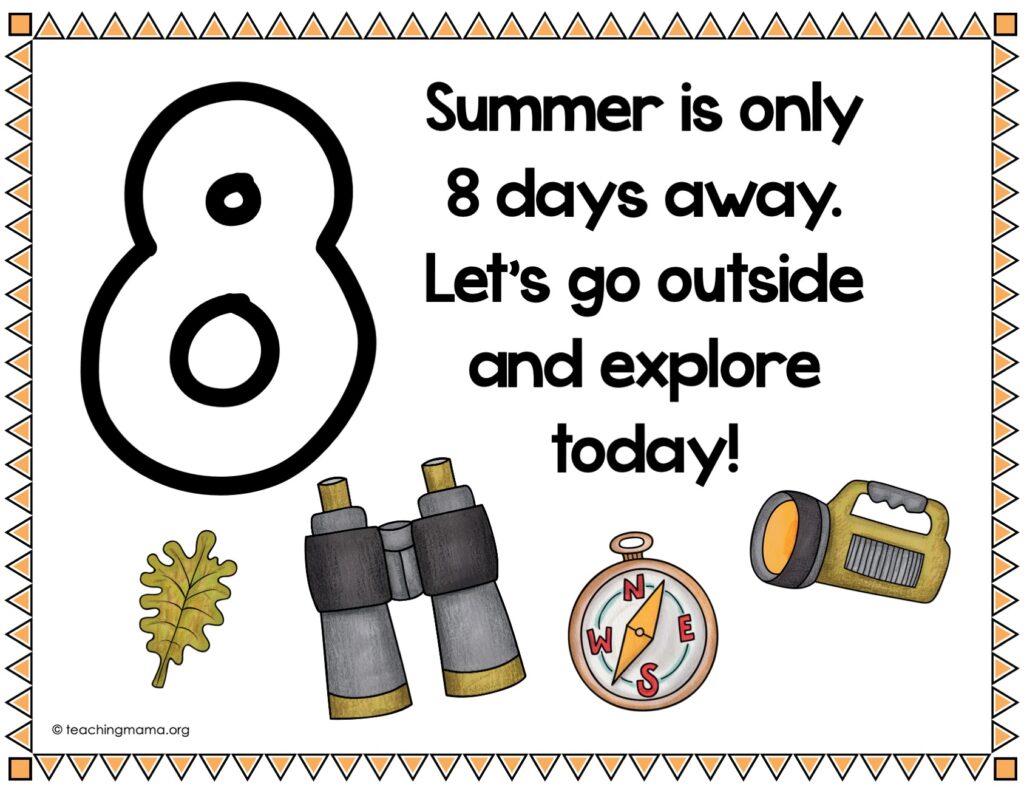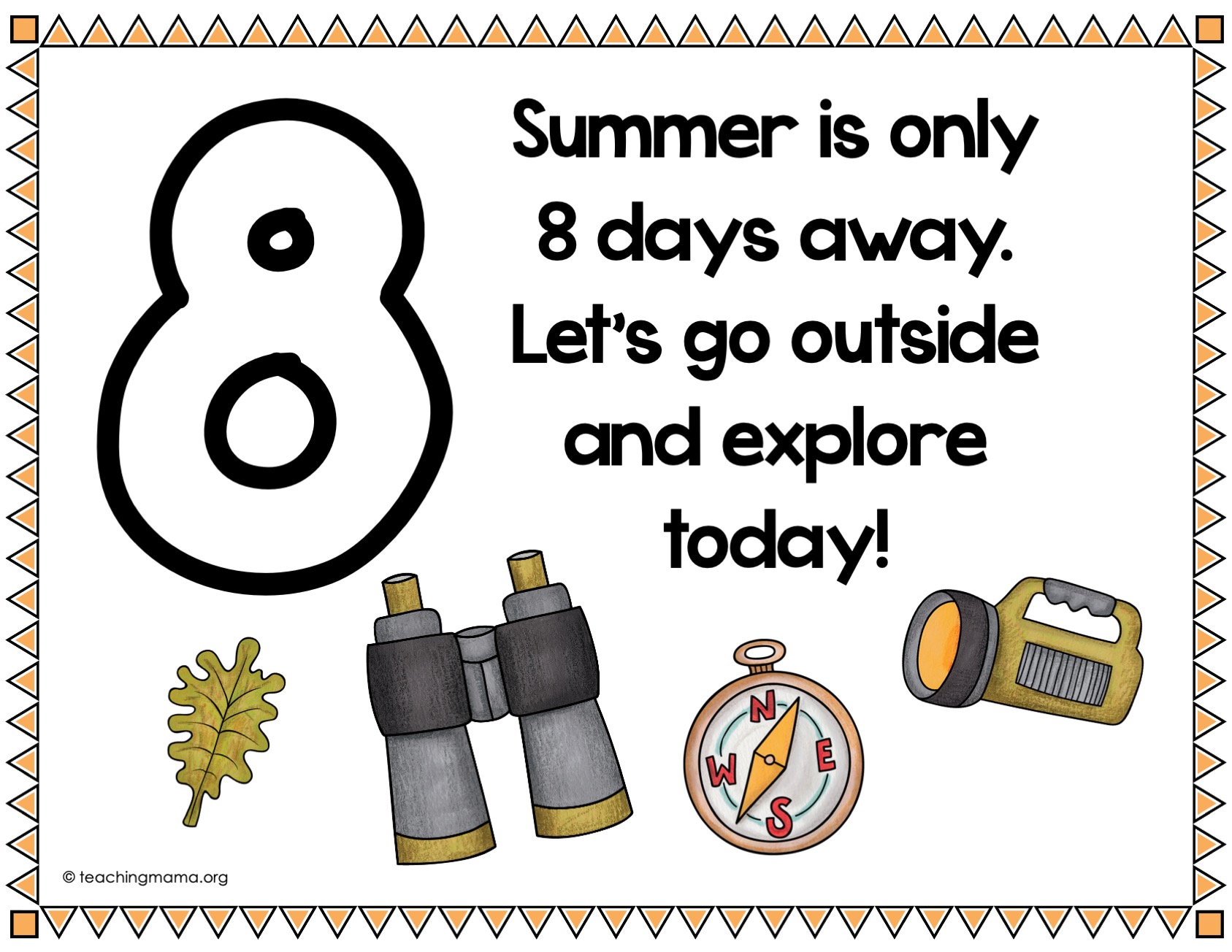 Day 7: pajama day – have your students wear pajamas to school…kids usually love this one!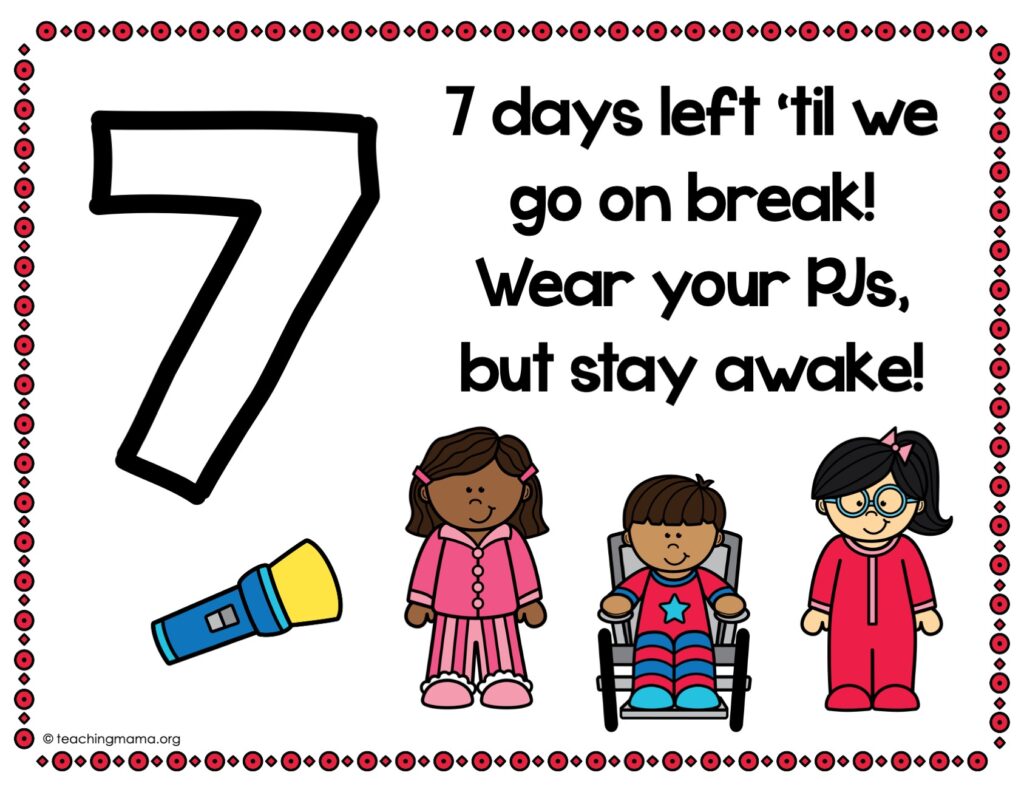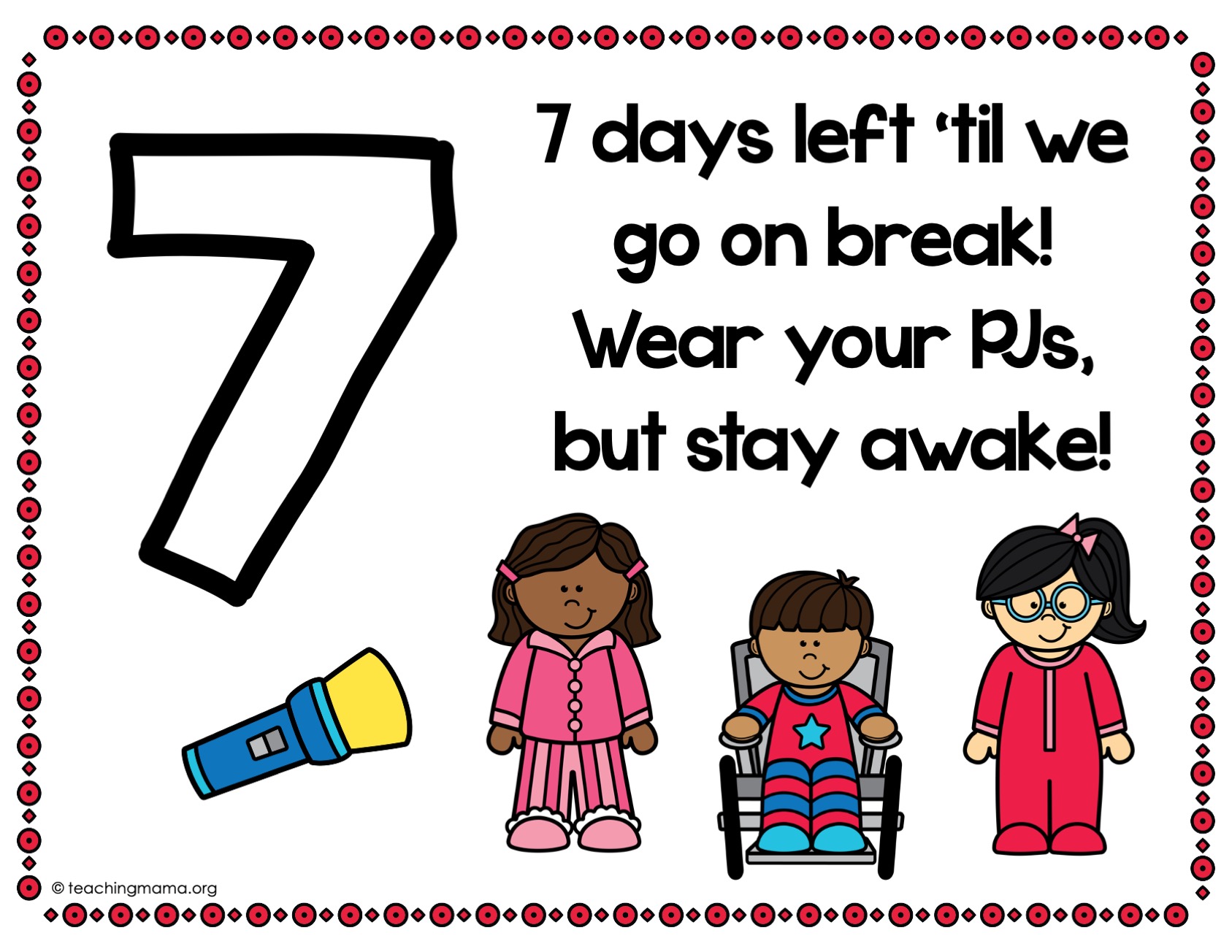 Day 6: show & tell – invite your students to show off a talent or trick! If they don't feel comfortable doing this, you could have them bring a favorite toy or special item from home to share with the class.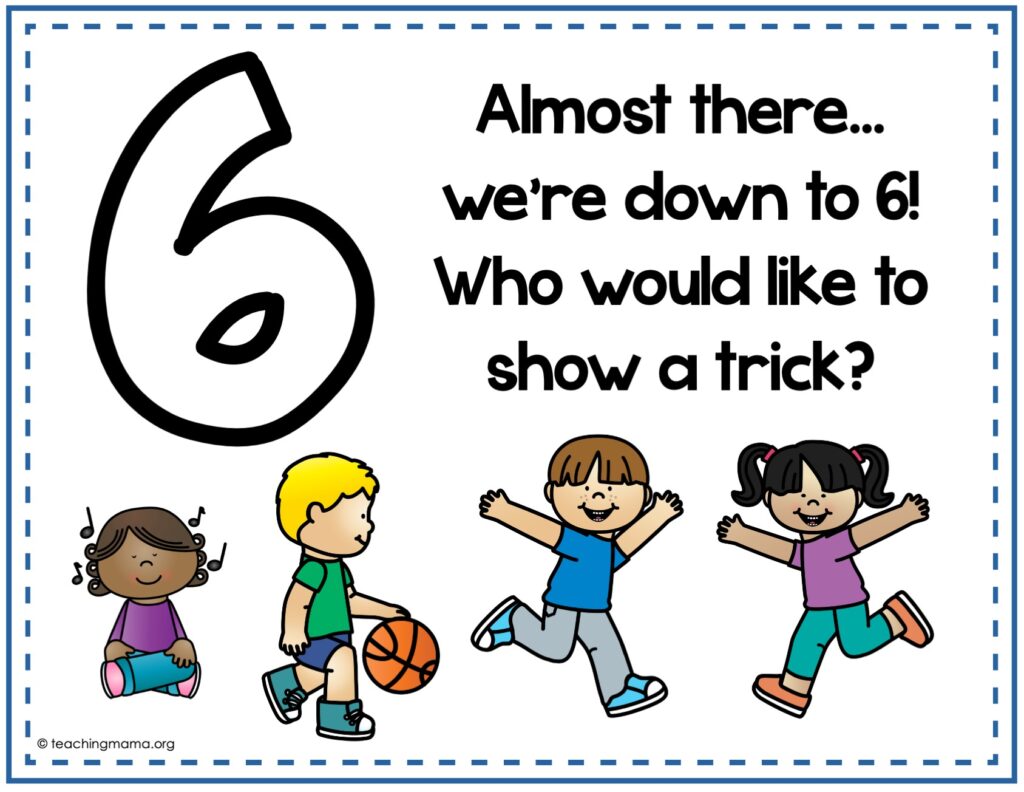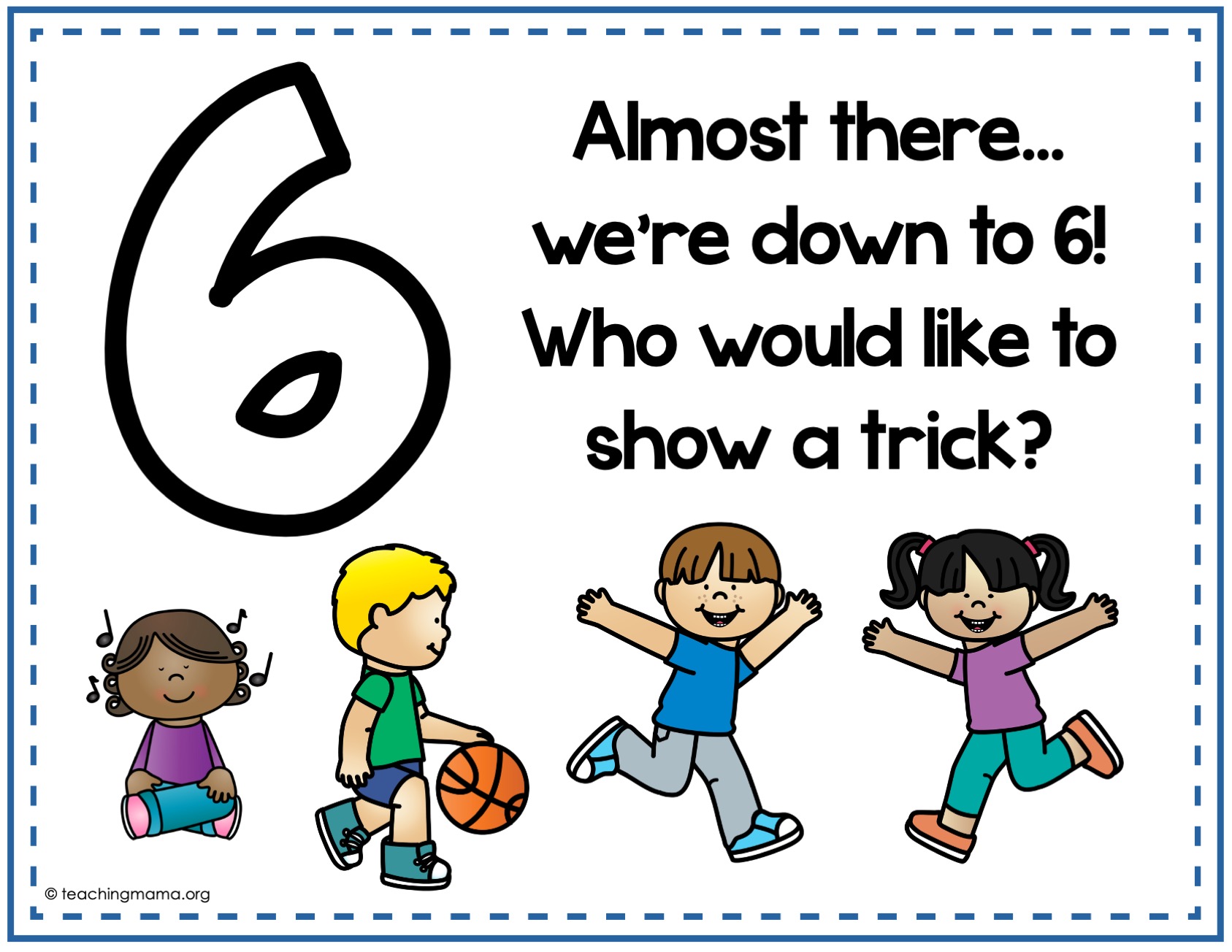 Day 5: dance party – get the wiggles out with a fun dance party! You could play freeze dance, musical chairs, dance with glow sticks, or play some of these fun dance songs!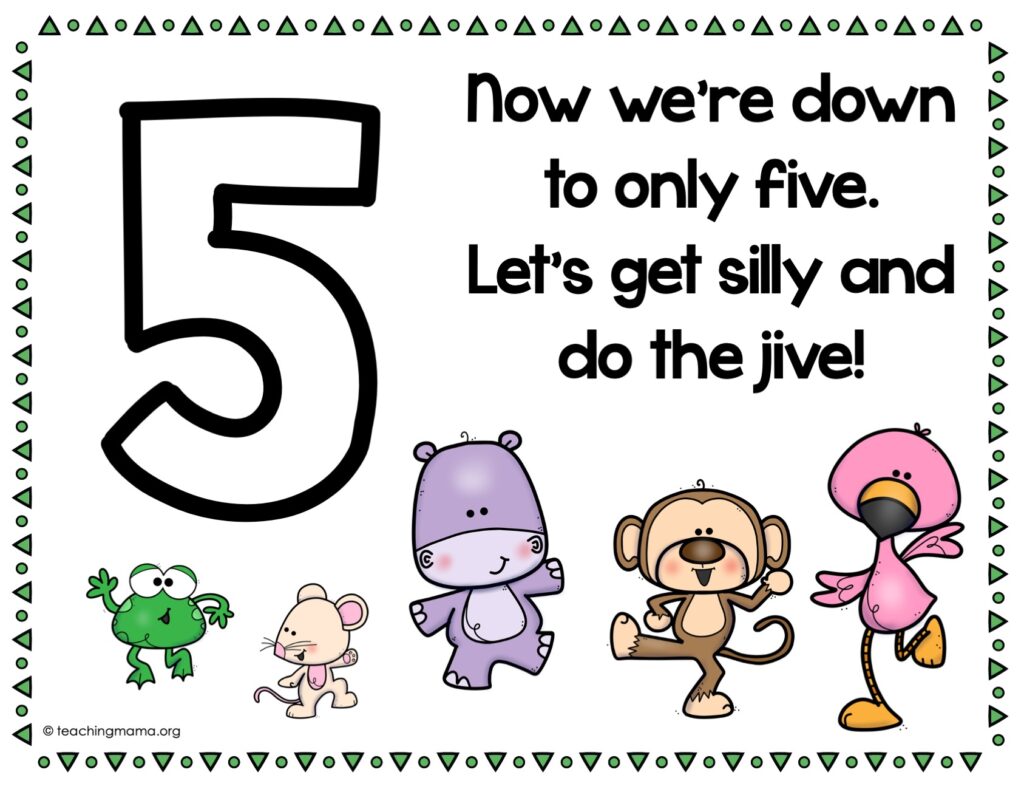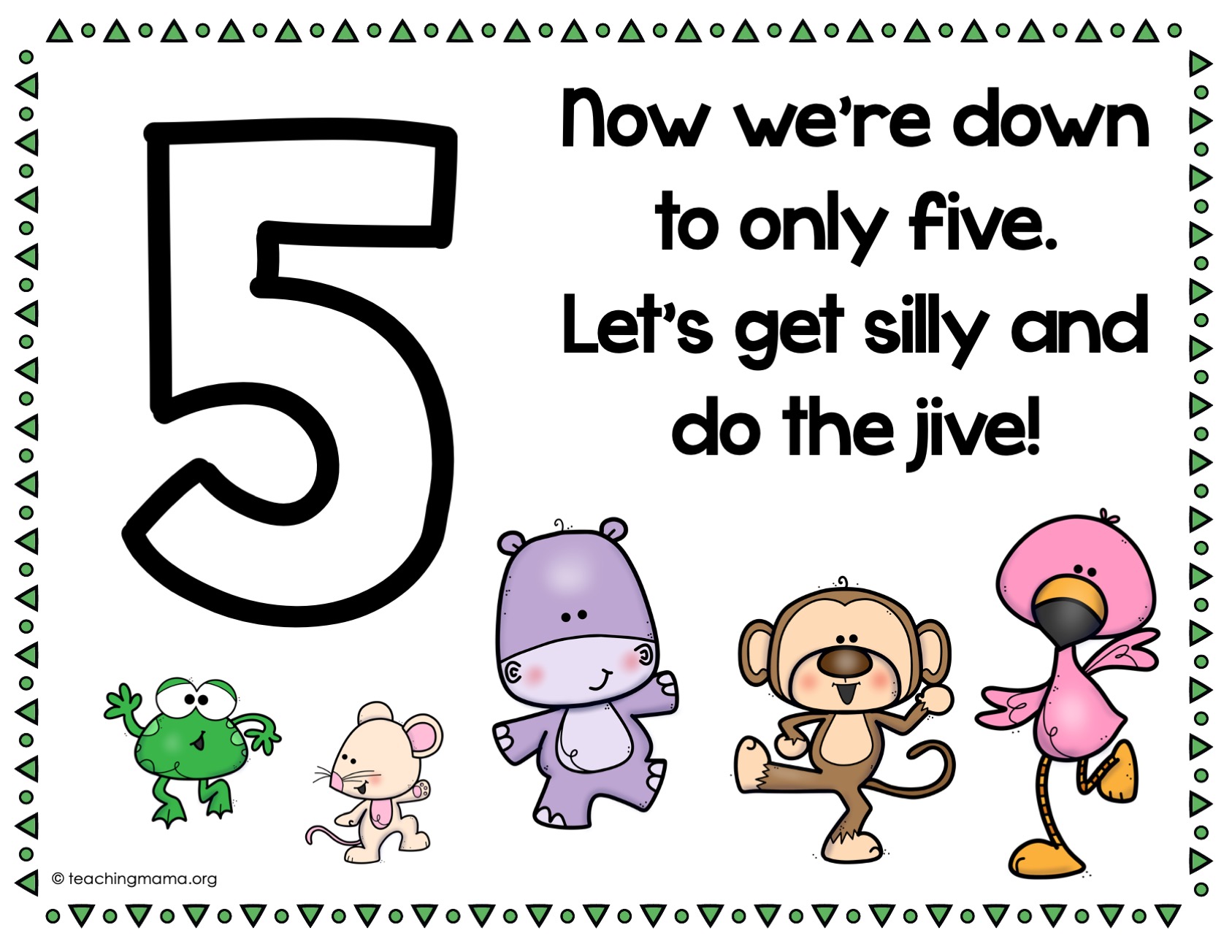 Day 4: hat day – ask your students to wear their favorite hat to school!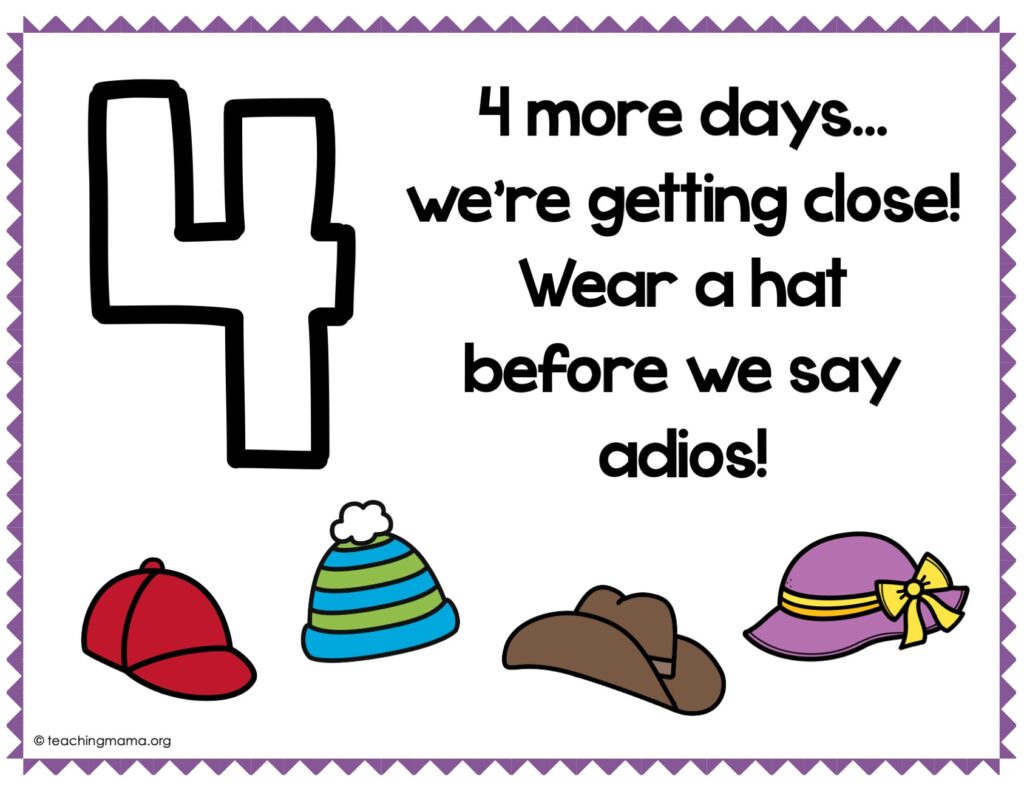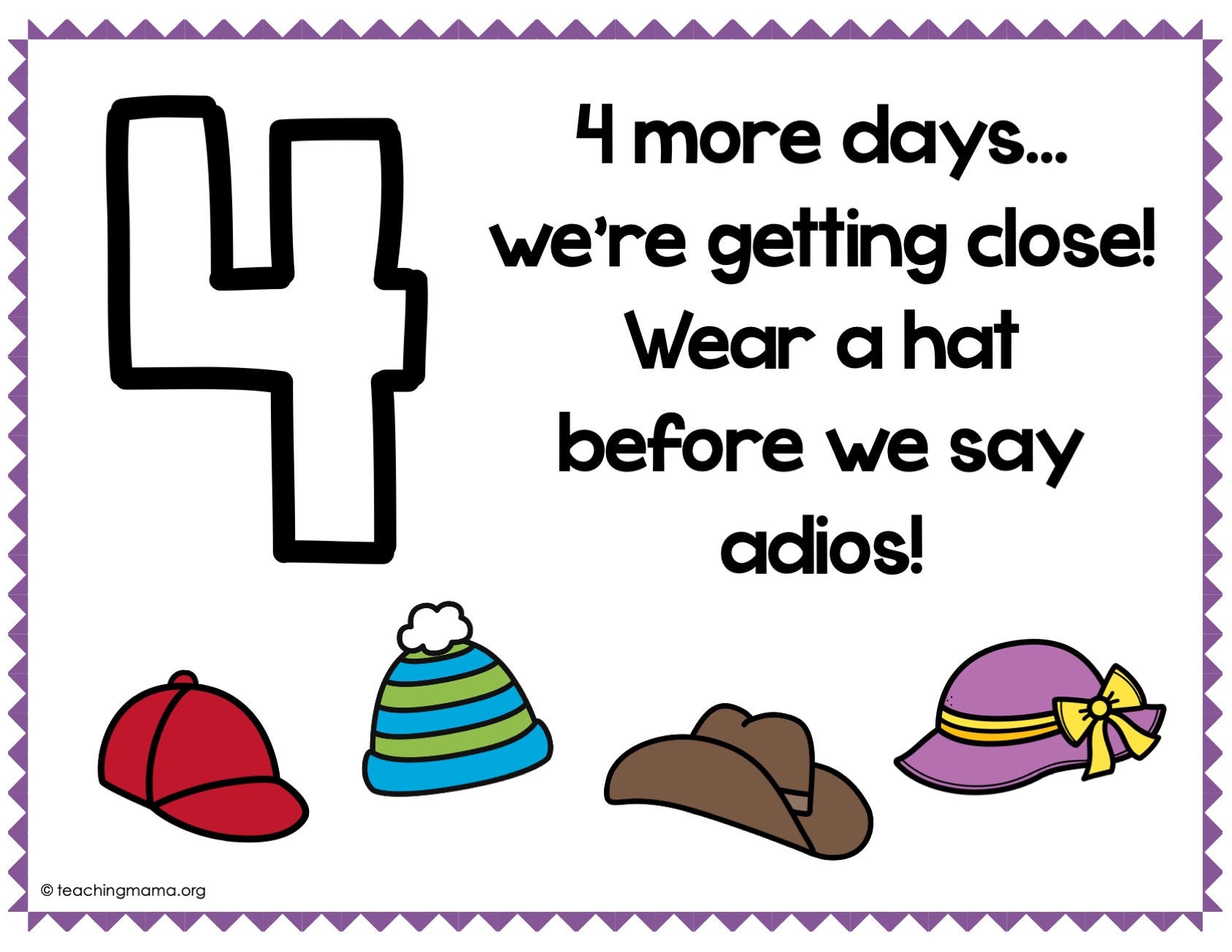 Day 3: bubble day – blow bubbles for a fun activity, paint with bubbles, or try some of these unique ways to play with bubbles.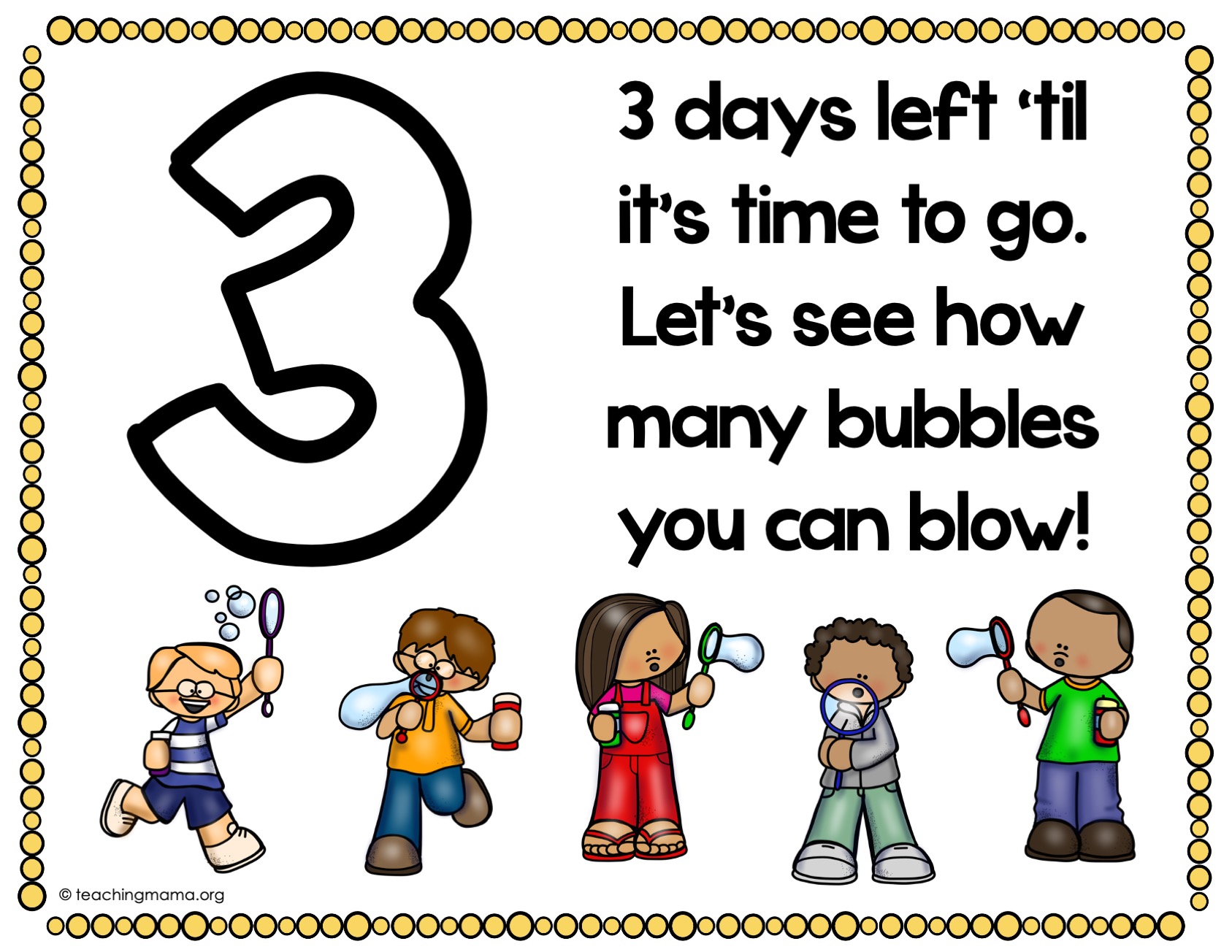 Day 2: alphabet hunt – go on an alphabet hunt around the classroom! I like to place magnetic alphabet letters around the room and have the students find them. Once all of them are found, we put the letters in order from A-Z.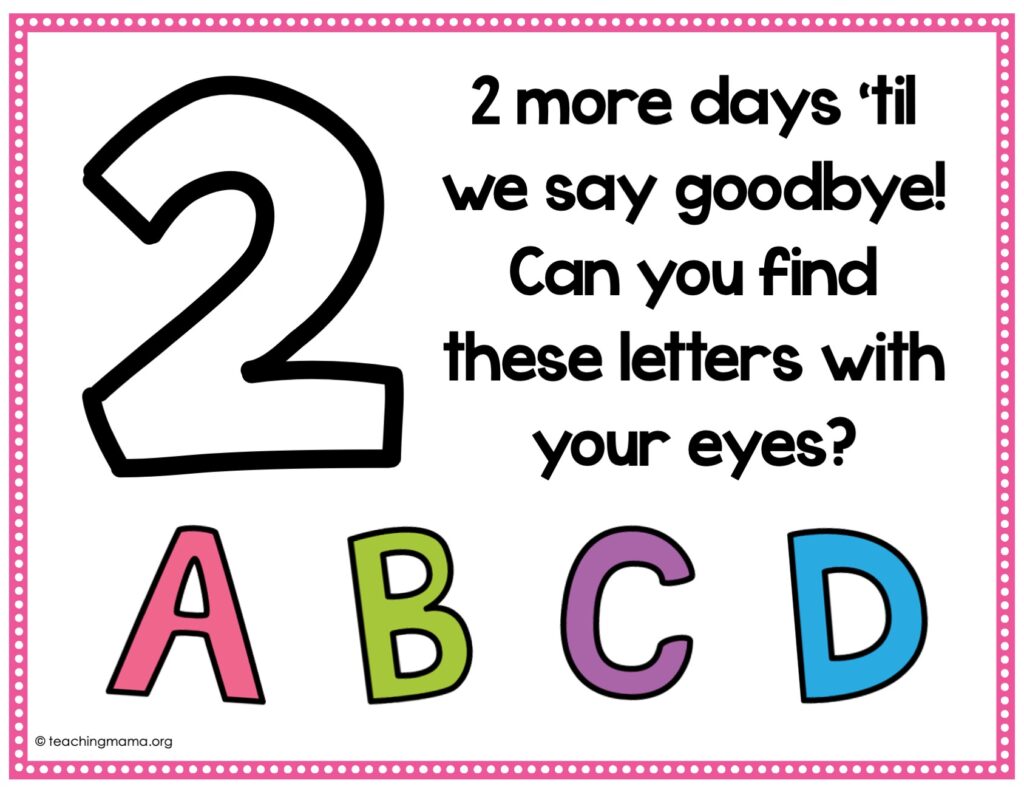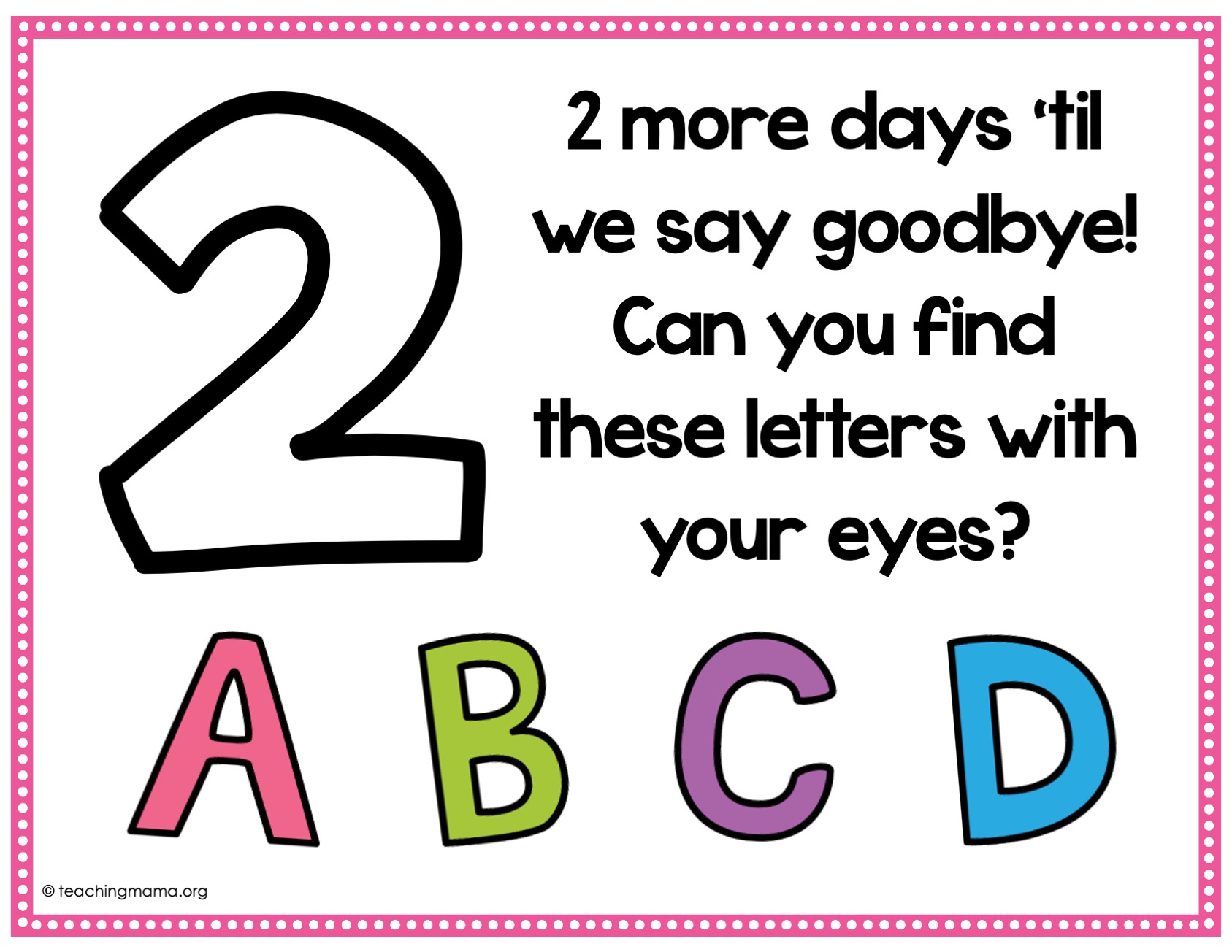 Day 1: ice cold treat – enjoy an ice cold treat! This could be a popsicle or ice cream treat.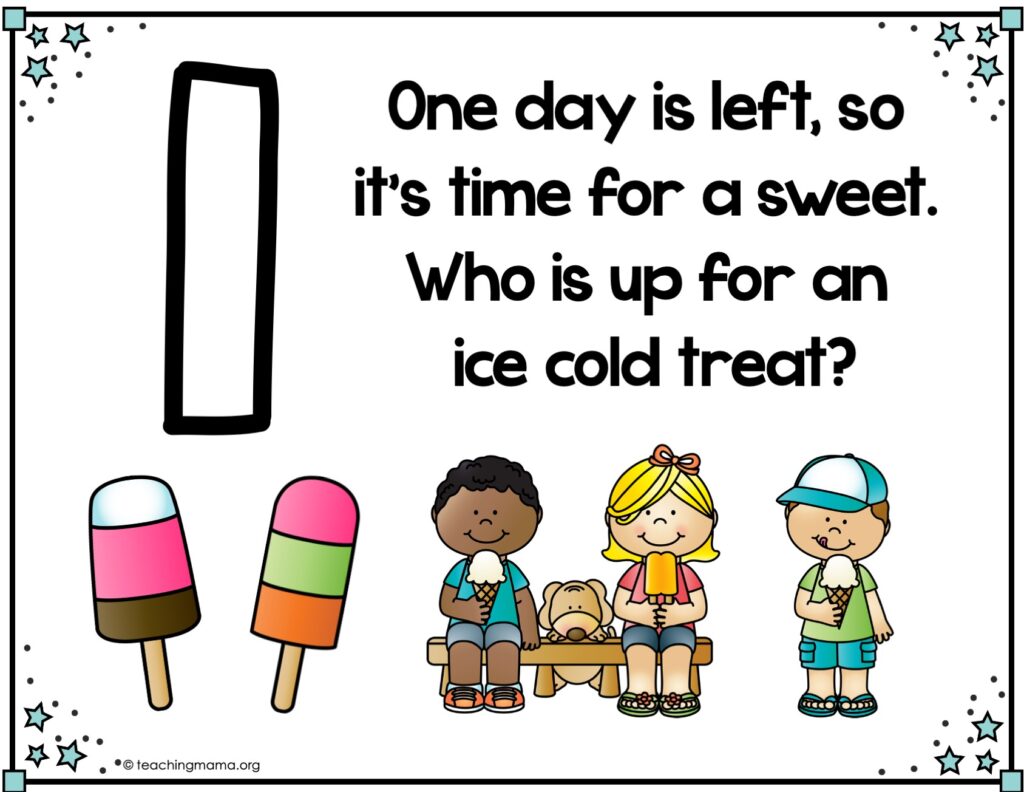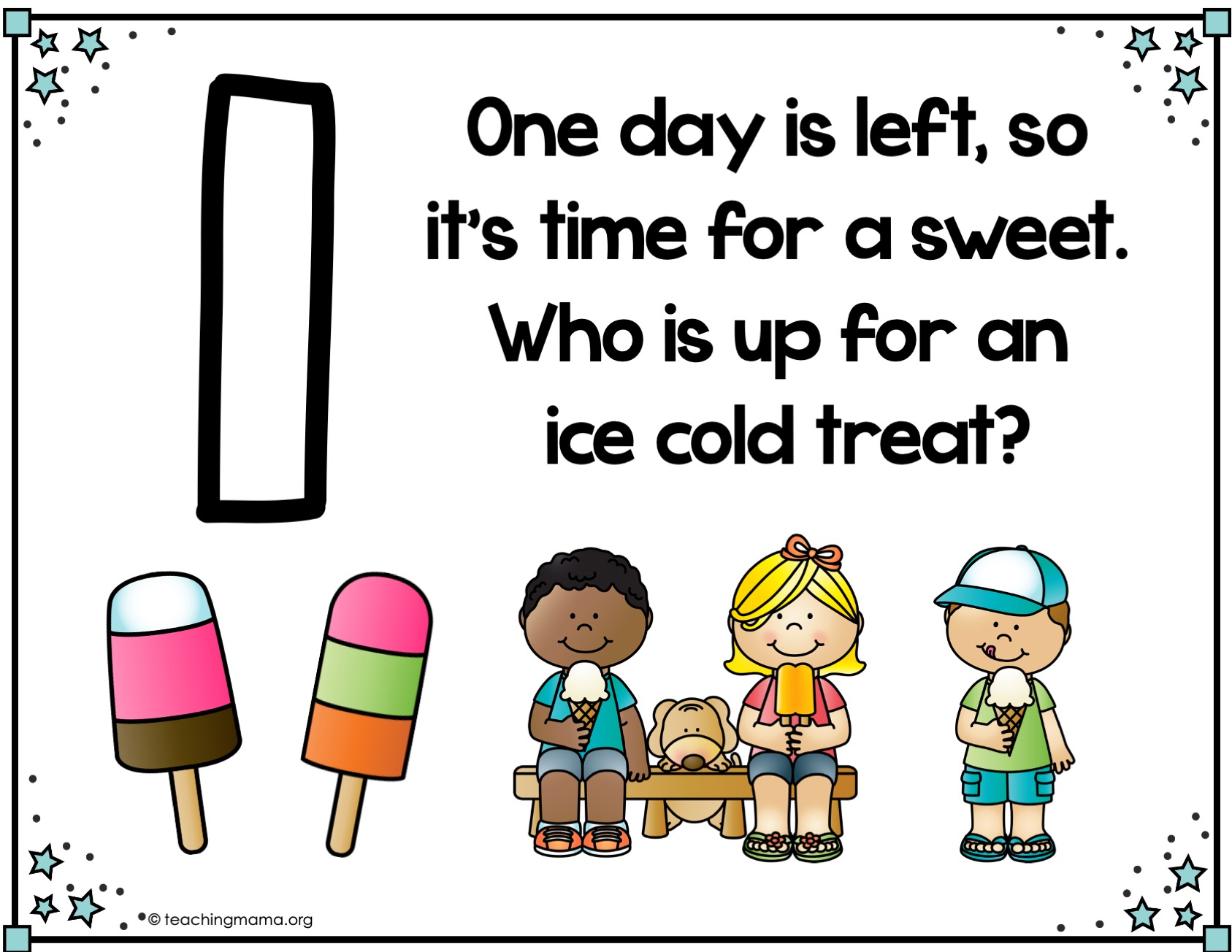 Day 0: this is the last day of school, so celebrate however you'd like! Here is a fun chant to end the countdown.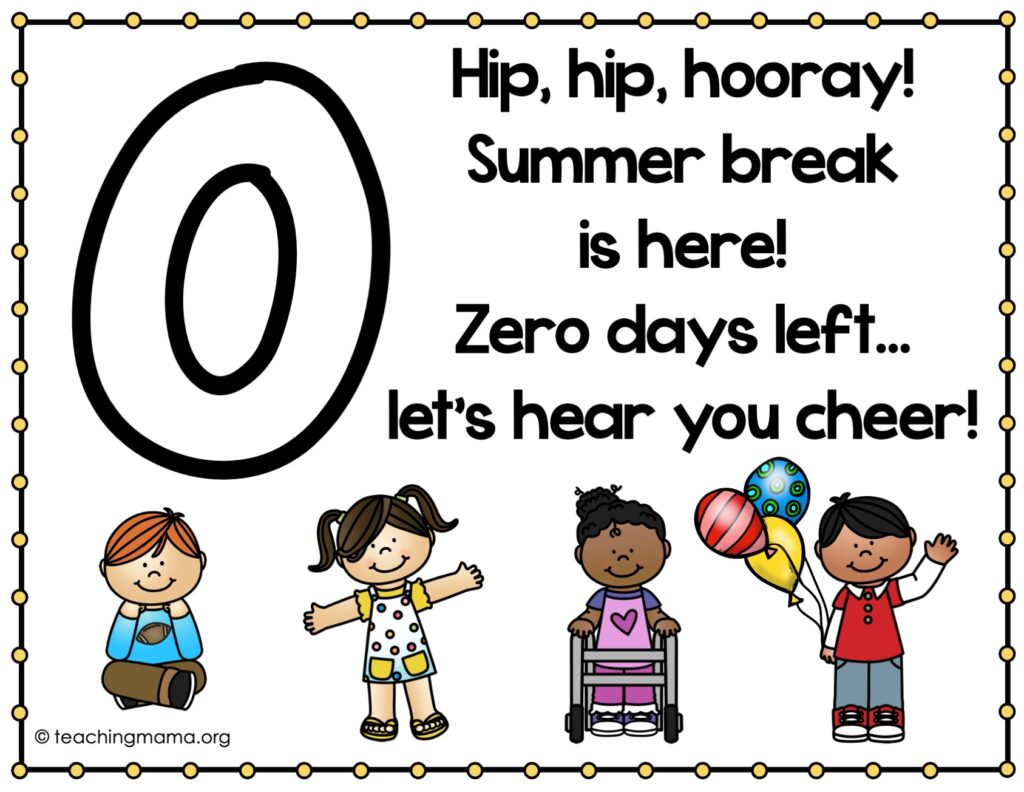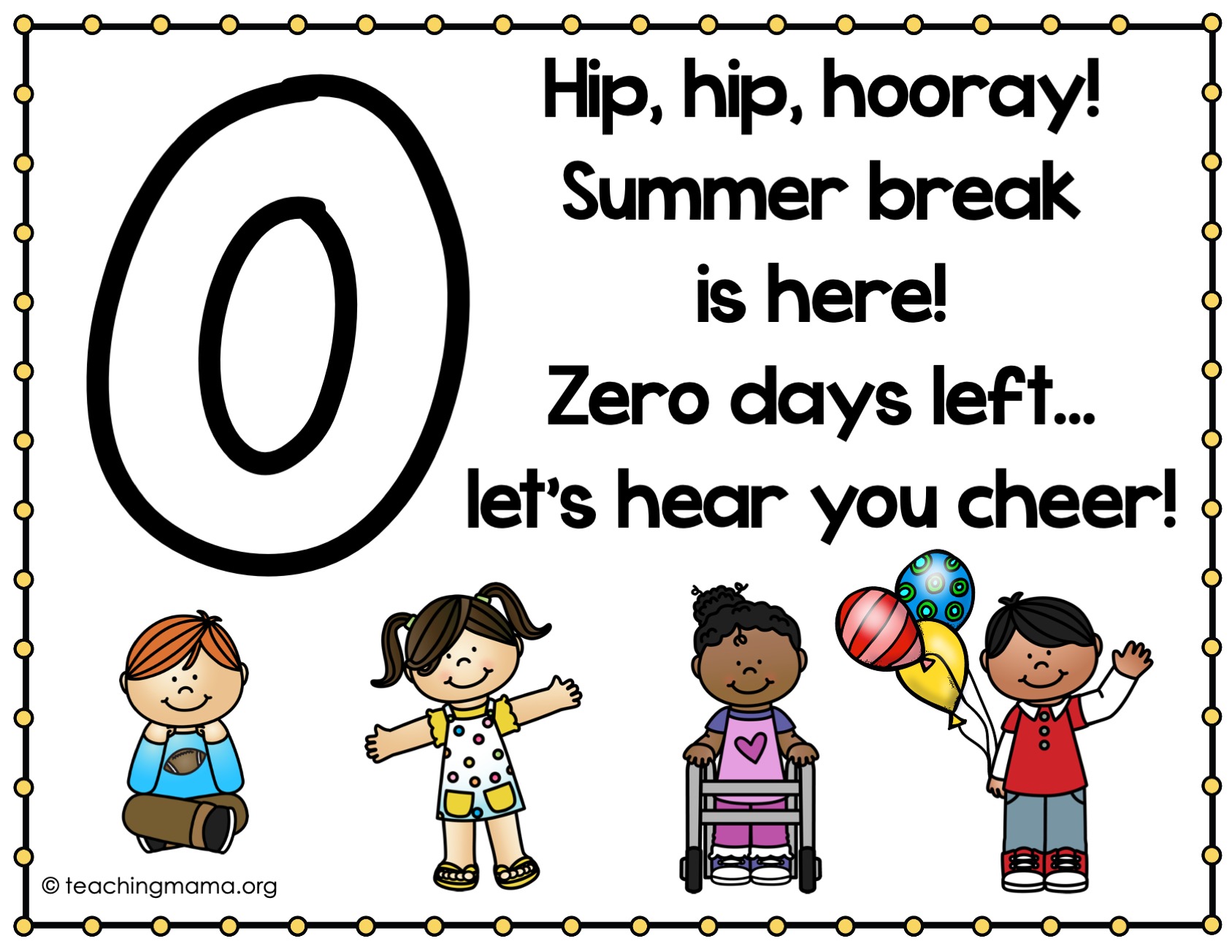 I recommend sending a letter home to parents to explain what the countdown is all about. Here is my sample letter. If you'd like to use it, you can click here to download it. You can edit the words in Adobe Reader.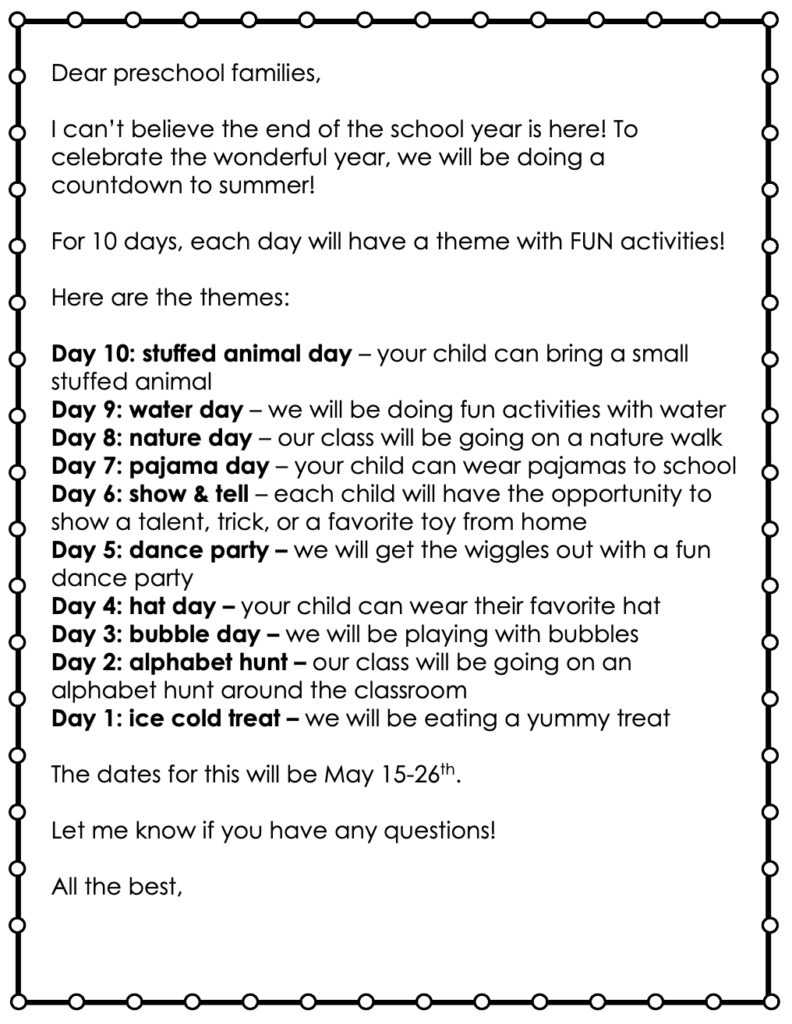 I hope you will try this idea out with your class! Click the words below to download this free PDF!