We LOVE the 4th of July and we also love fizzy experiments! This fizzy ice stars experiment is the best activity for kids because it's fun, exciting, and great for a hot summer day! You'll love how easy it is to do this activity and your kids will think you are awesome for setting this activity up for them!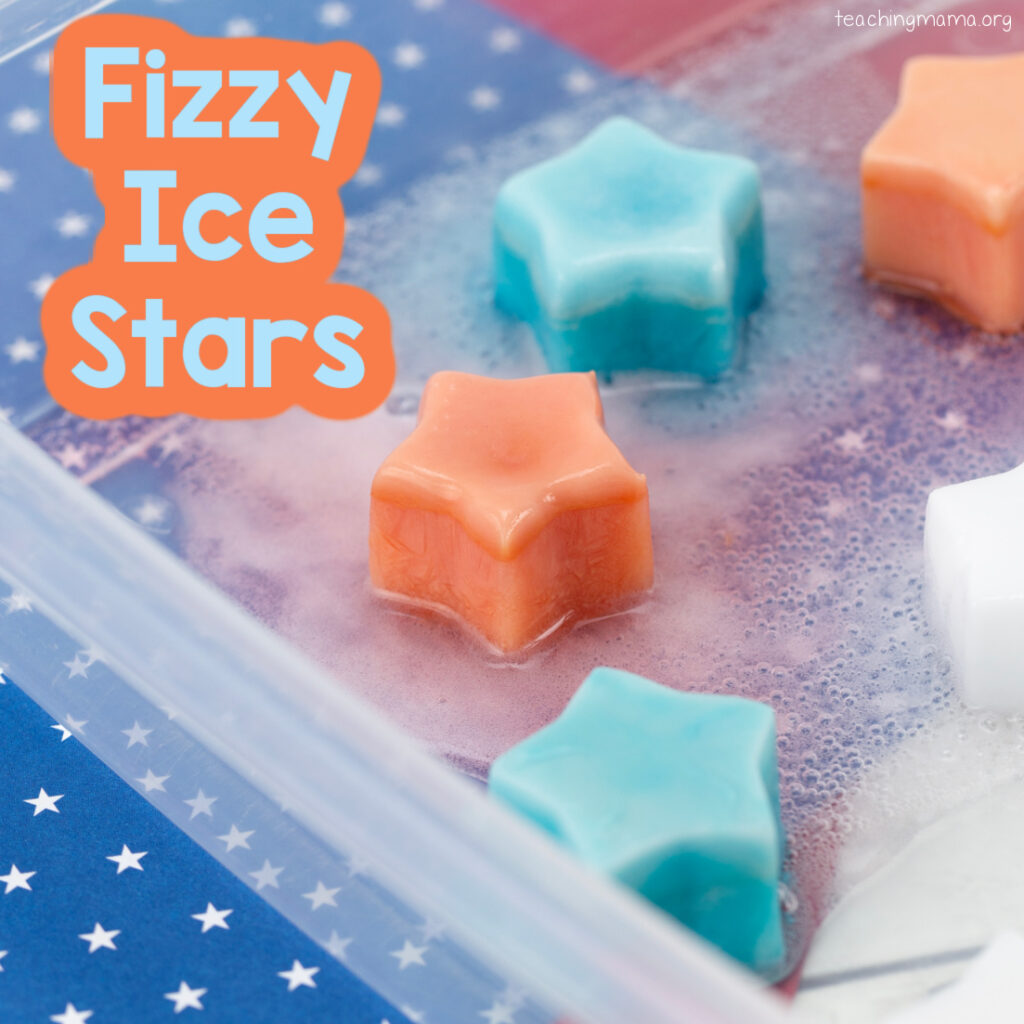 Fizzy Ice Stars Materials
This activity is very simple and is a great science activity for children! Here's what you need:
star ice cube tray (found at The Dollar Store or on Amazon here)
1 cup water
food coloring
1/2 cup baking soda
bowl of vinegar
dropper
tray
If you don't have a star ice cube tray, that's ok! You can use any silicone mold or plastic ice cube tray. I liked using the star one for a fun shape, but please don't feel like you have to run out to the store and get one! This experiment works just fine with any ice cube tray.
The main thing you need is baking soda (or sodium bicarbonate) and vinegar to make an awesome chemical reaction. This fizzy reaction just from these two ingredients from your pantry will make kids want to do these experiments over and over again!
Before doing these experiments, you may want to have have towels nearby in case you have some spills. Also, I don't recommend doing the experiments on carpet. Instead, do these close to the kitchen sink or outside.

Fizzy Ice Stars Directions
To start, mix 1 cup of water with 1/2 cup of baking soda.
Next, add a few drops of food coloring and mix.
Then pour the mixture into the star ice cube tray. You may have to scoop in the baking soda, since it tends to sit at the bottom of the mixture.
Lastly, put the tray in the freezer.
When its frozen, pop the stars out of the mold and place them on a tray or plate.
If the frozen stars don't come out of the mold immediately, you can run some warm water on the outside of the tray. You can also tap or squeeze the mold to release the ice stars.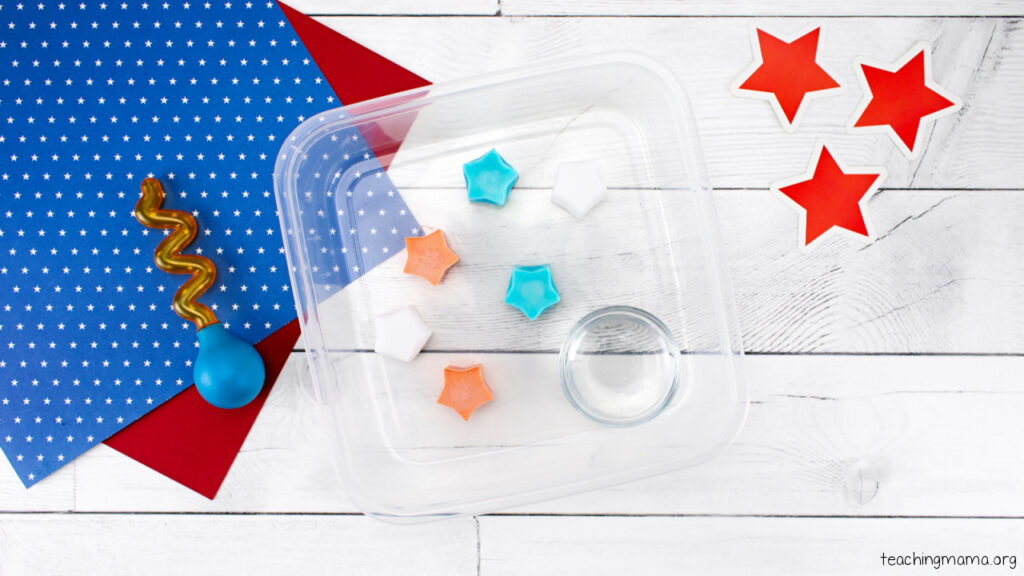 Fizzy Ice Stars Activity
Before beginning the activity, ask your child some questions to help them think like a scientist!
What do you think will happen when we put vinegar on top of the stars?
How much vinegar should we put on there?
Then take the dropper, fill it with vinegar, and release it over the frozen stars. Watch what happens!
We saw lots and lots of fizz! It was cool to listen to this experiment.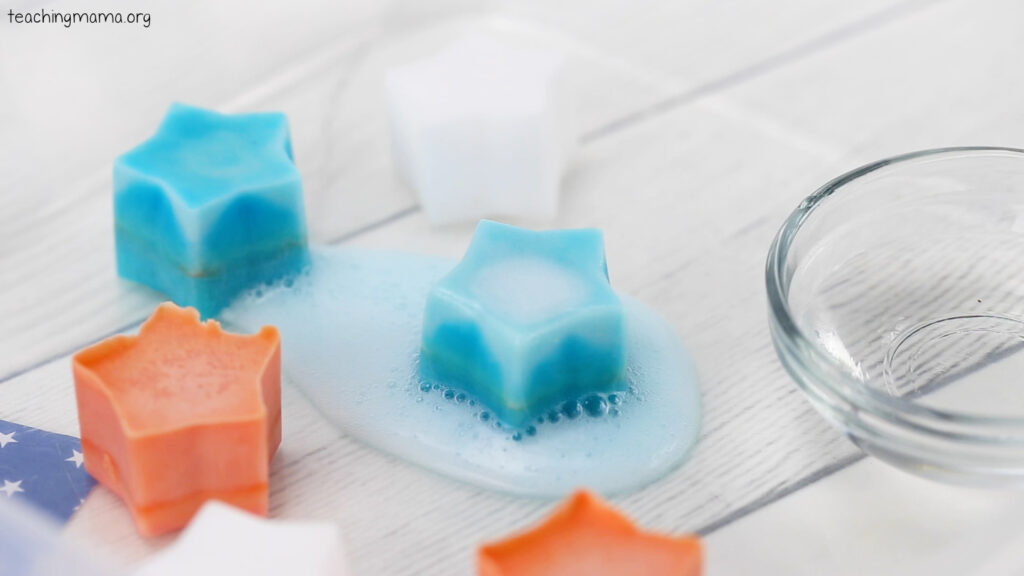 Extra Learning
Not only is this experiment fun for kids, it's beneficial for them, too!
First, this activity is a great way to work on fine motor skills. Using a dropper is wonderful for building hand strength and for doing precise movements!
Secondly, this is an open-ended activity so you can encourage the kids to try their ideas. Maybe they want to add more baking soda on top of the star, or add more vinegar, or add warm water…the children get to think like a scientist and try their ideas out!
Clean up is easy for this activity! Just pour the liquid down a sink and wipe up any vinegar that may have splashed on the table.
Check out more about fizzy ice stars with the video below!
Let me know in the comments if you plan to do this activity!