Earth Day Activities for Preschoolers
Every year since 1970, we've celebrated Earth Day on April 22nd. Earth Day is an excellent time to talk about our wonderful planet and also discuss ways we can help take care of our environment.
It's never too early to start incorporating Earth Day activities with your little ones or planning activities into your preschool lesson plans. I love hands-on activities for preschoolers, such as picking up litter or planting flowers.
Today I'm sharing Earth Day Activities for Preschoolers. I love spreading these activities throughout the whole month of April because there are so many great and meaningful activities. I hope these activities inspire you and your students to help make our world a happier, healthier place to live!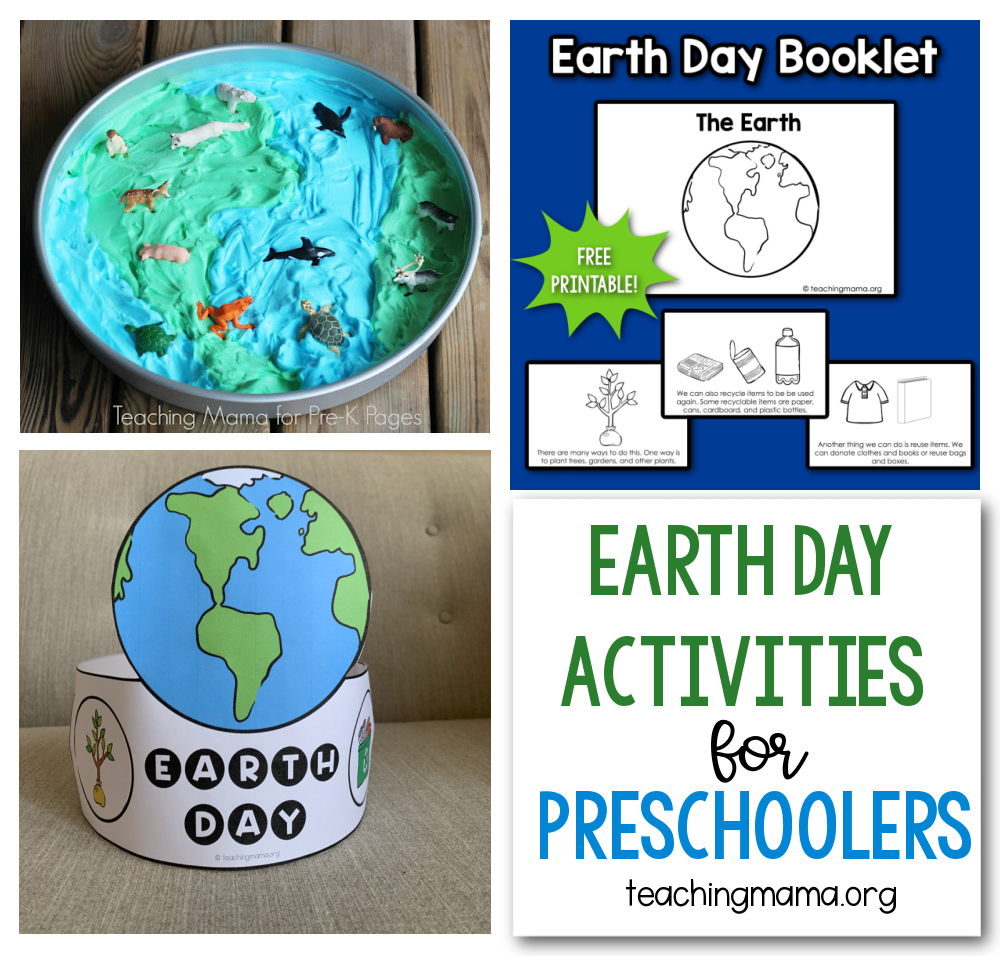 How Do You Explain Earth Day to Preschoolers?
With preschoolers, I explain that Earth Day is a day to remind us to take care of our planet and even do fun activities to keep the Earth healthy.
I love using picture books with preschoolers to teach new concepts and ideas. Here are some of my favorite picture books for Earth Day that you could also use to explain Earth Day to them.
Earth Ninja: A Children's Book About Recycling, Reducing, and Reusing (Ninja Life Hacks)
Wiggling Worms at Work (Let's-Read-and-Find-Out Science 2)
Compost Stew
Up in the Garden and Down in the Dirt: (Nature Book for Kids, Gardening and Vegetable Planting, Outdoor Nature Book) (Over and Under)
We Are Water Protectors
Why Should I Recycle? (Why Should I? Books)
Bringing the Outside In
Save the Scraps (Save the Earth Book 5)
Composting: Nature's Recyclers (Amazing Science)
The Wartville Wizard
Water Is Water: A Book About the Water Cycle
Thank You, Earth: A Love Letter to Our Planet
This Class Can Save the Planet
Save the Ocean (Save the Earth)
Biscuit's Earth Day Celebration
Earth Day Printable Booklet
I've also created a printable booklet you can read with preschoolers. This free printable is a great way to start conversations about ways to protect and care for planet Earth.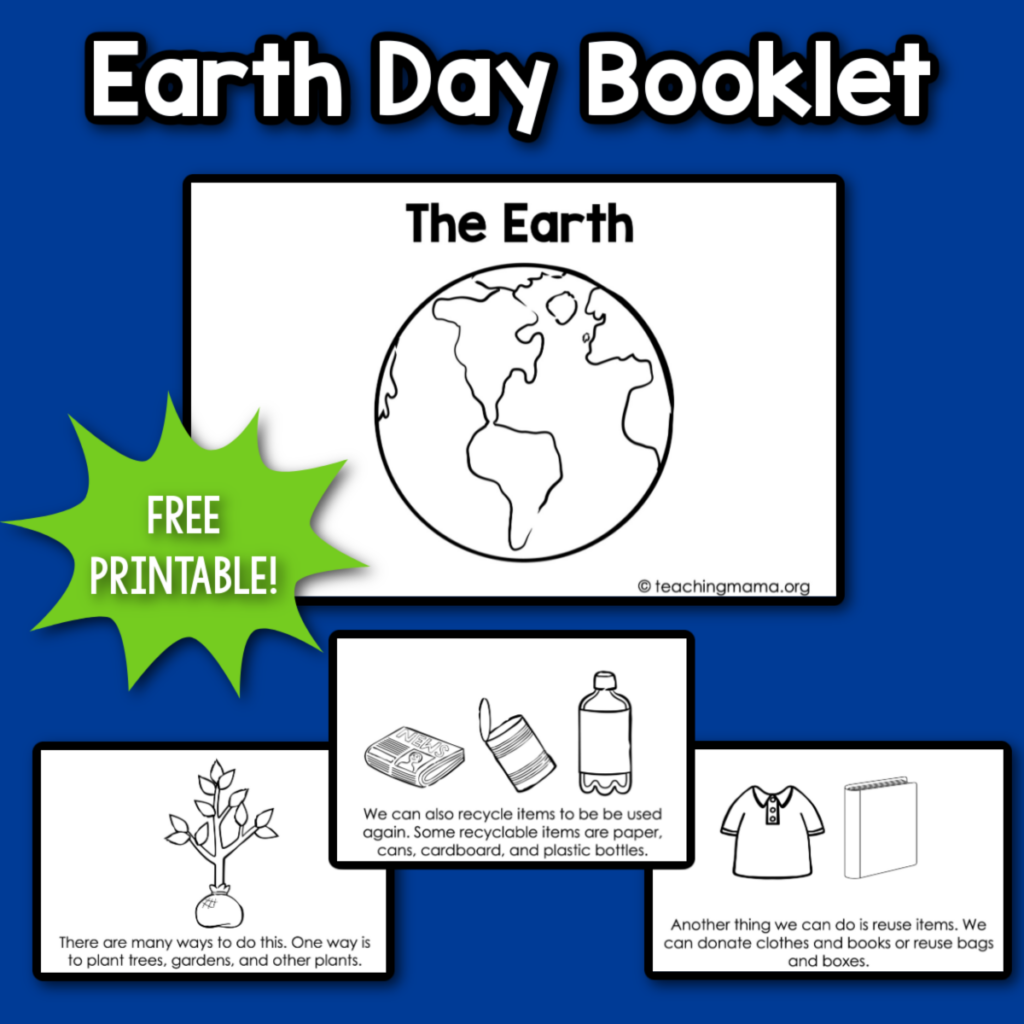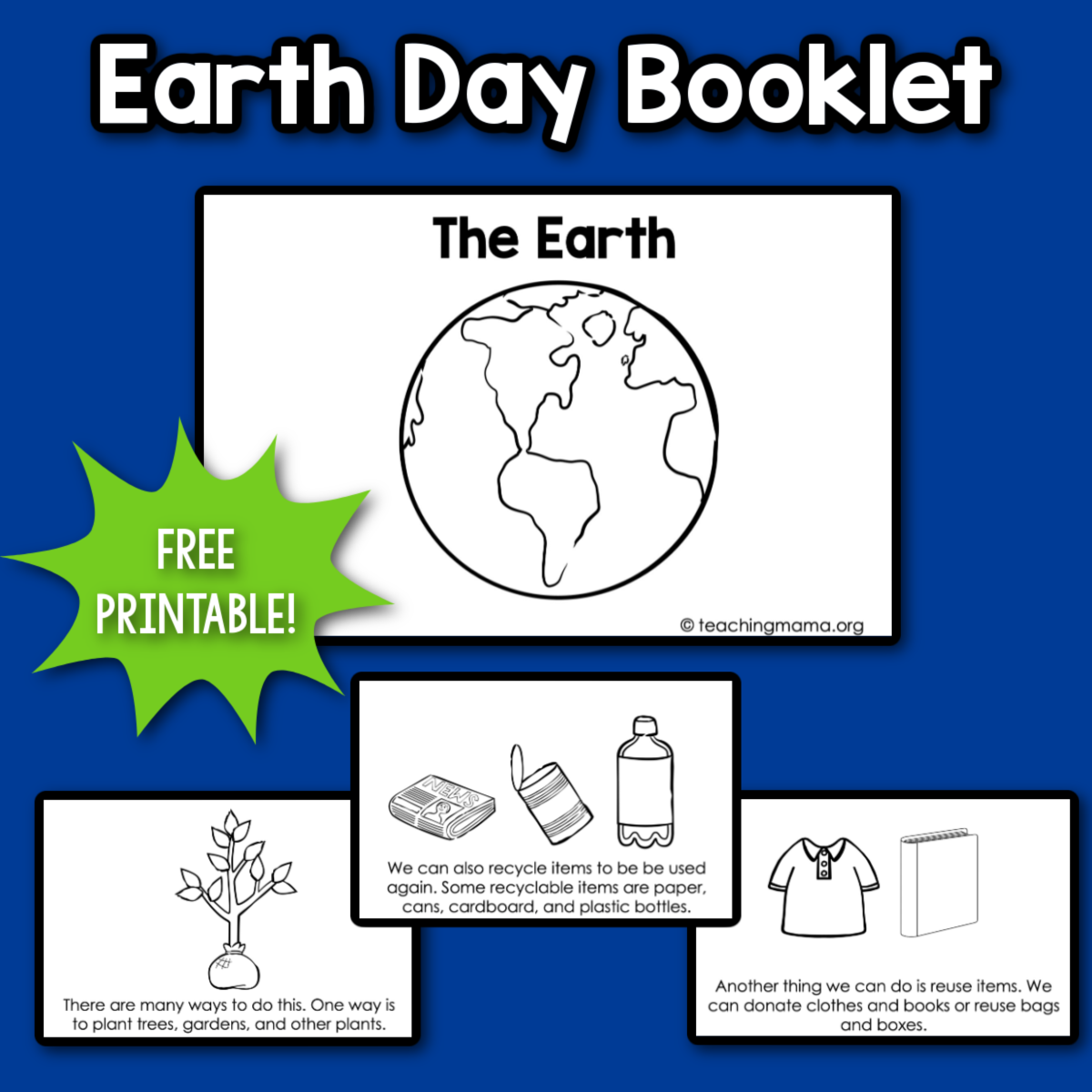 You can grab the free printable by clicking the button below.

Earth Day Craft
Another thing I love are printable hats! The one below is a fun project for preschoolers. It's a fun fine motor skills activity, and they look so cute wearing them! I've created a printable hat for Earth Day, which is available in color and black and white.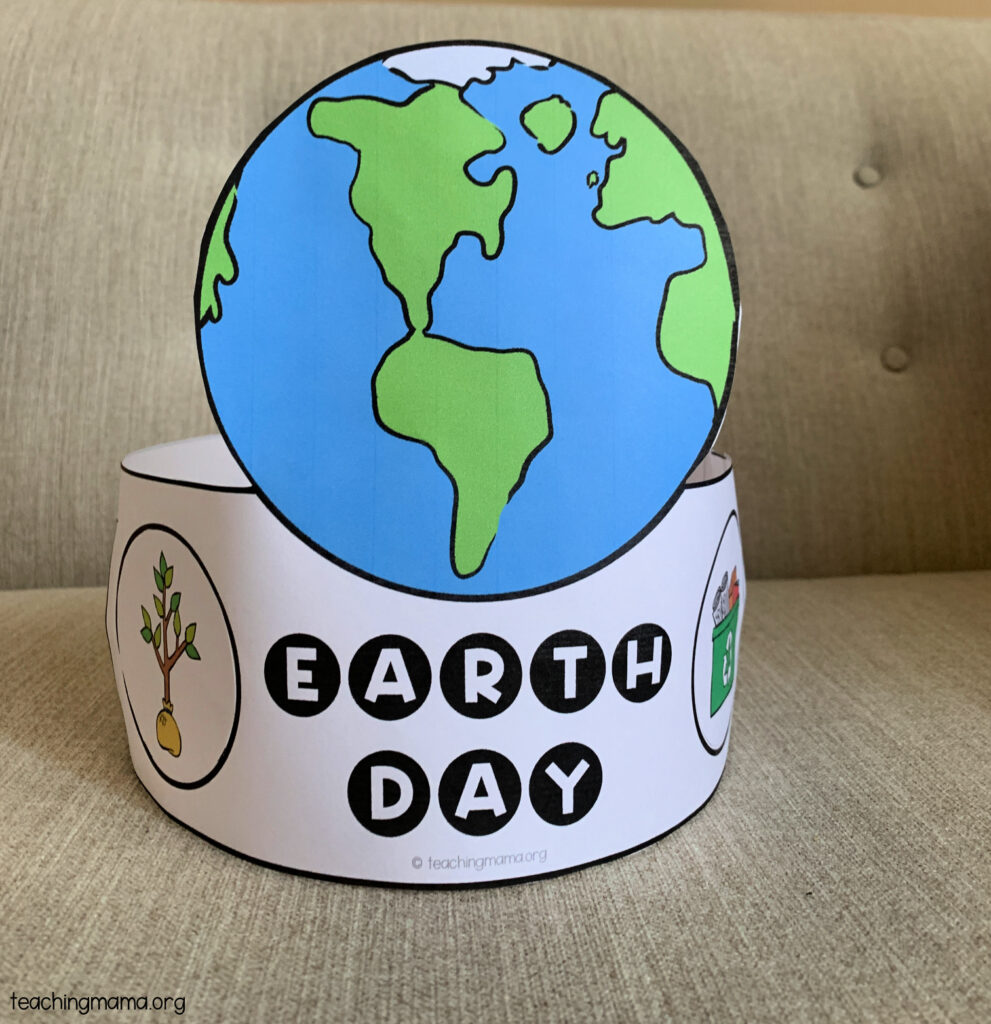 On the printable, there are 5 circles for students to cut out and glue onto the hat. After the glue has dried, staple the strips together to complete the hat! If you need a larger hat, just add some white paper to the sides.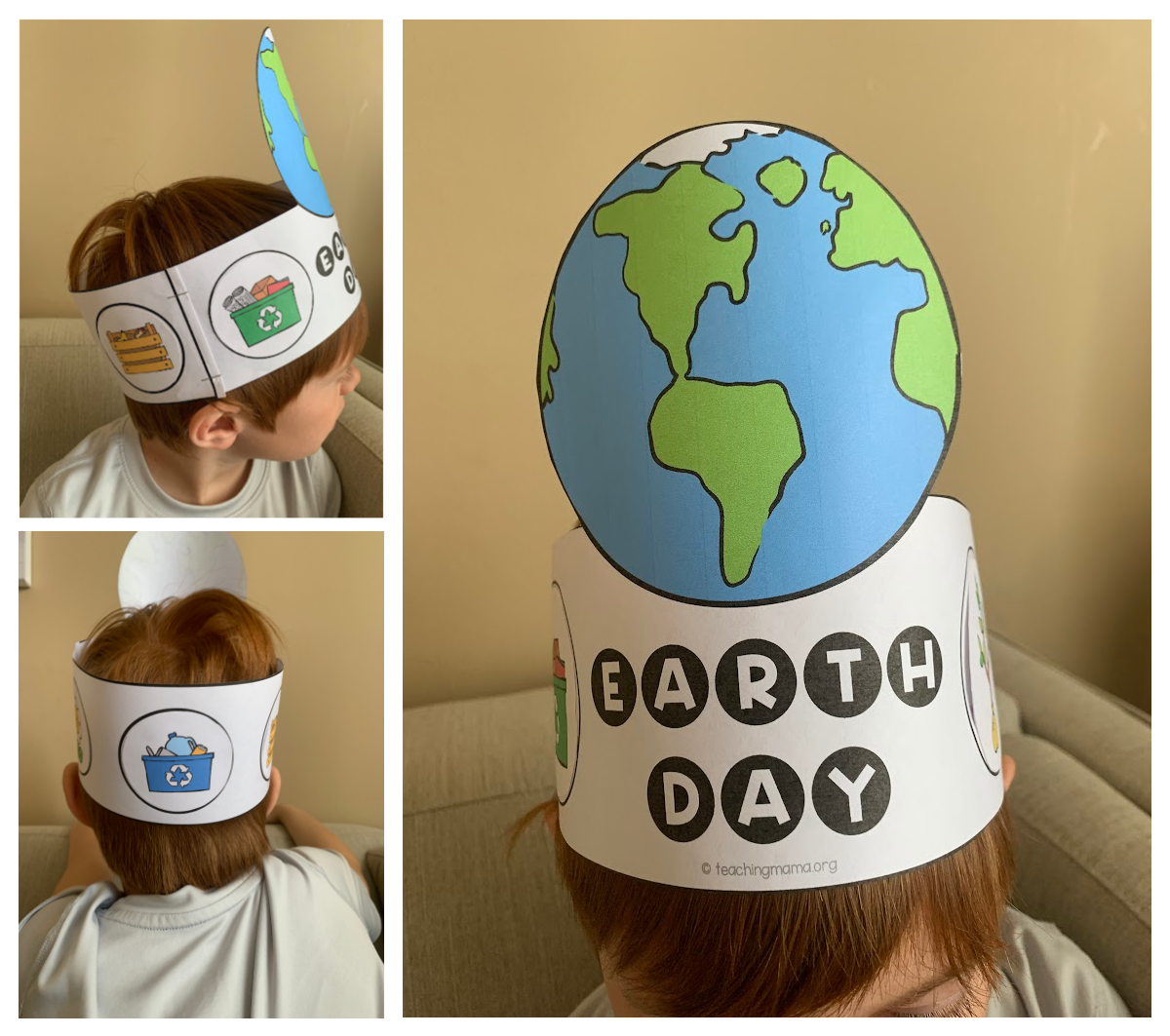 Grab the printable by clicking the button below.

Animals are a vital part of our planet and it's a wonderful idea to celebrate them on Earth Day. This sensory play activity is a great way to engage the senses while also talking about creatures that live on Earth. I wrote all about how to create this sensory play tray over on Pre-K Pages. Check it out here!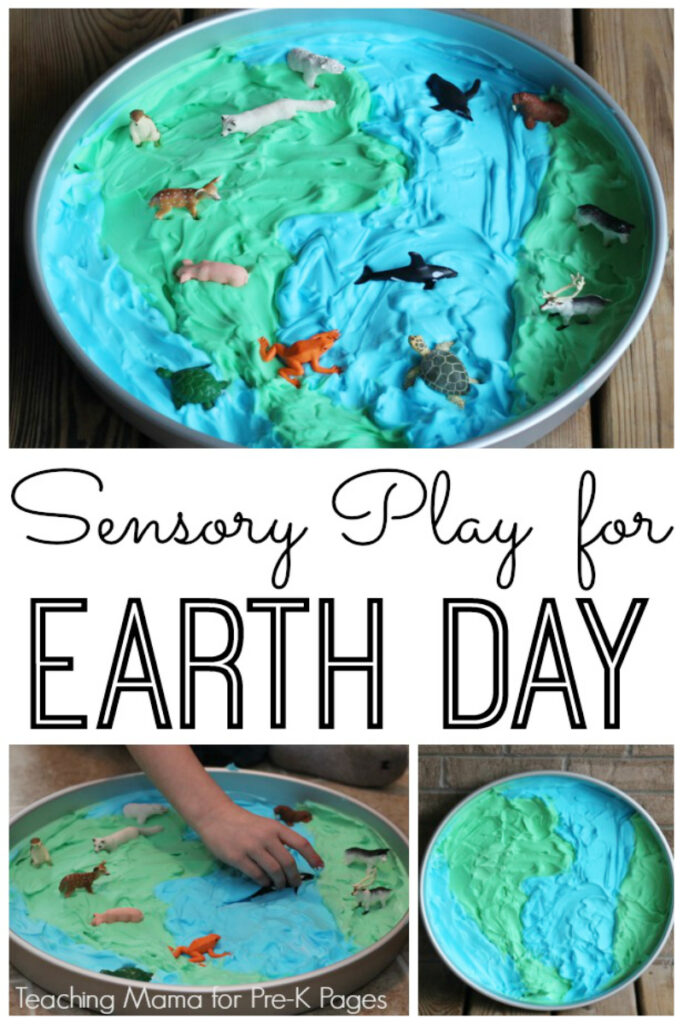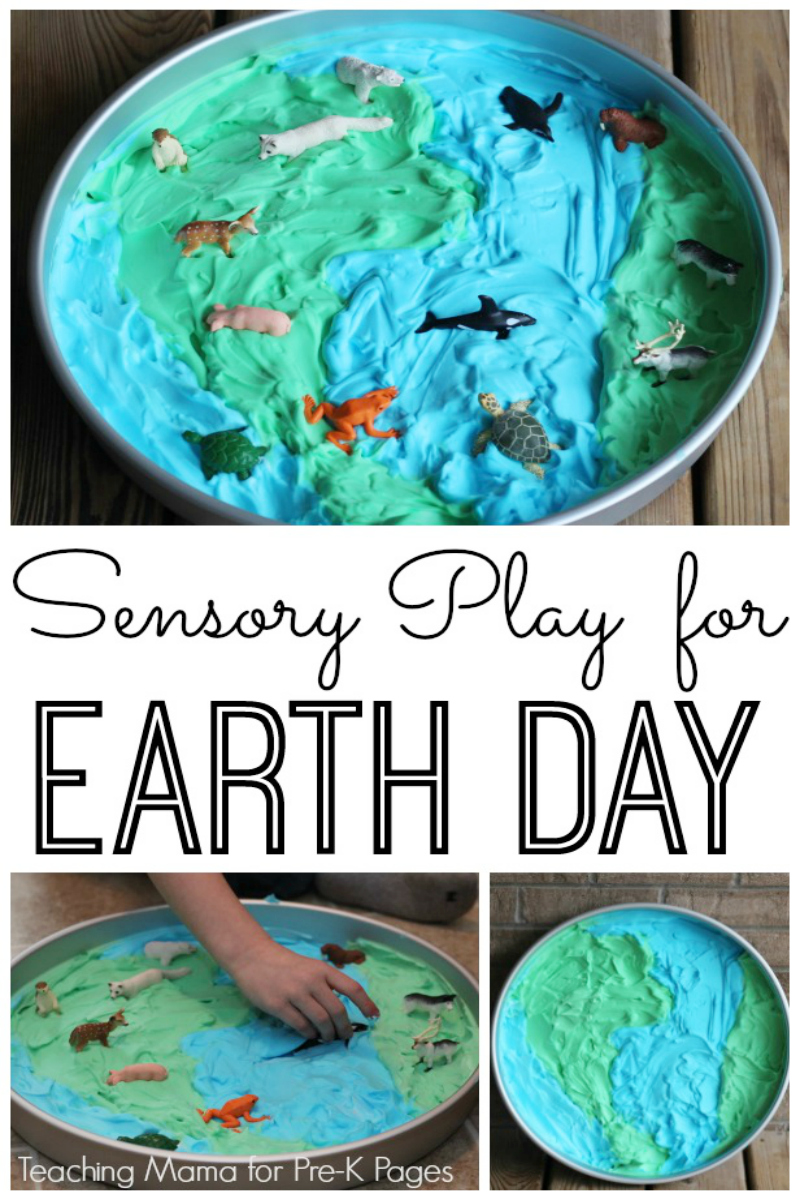 Recycling is another topic that is great to discuss with preschoolers. It can be as simple as talking about what can be recycled and what is thrown in the trash. I like to do this with a simple sorting activity. As a whole group, I show the students items and then we talk about if it is able to be recycled or not. It's a great opportunity to show students what the recycle sign looks like and where they can find it on items.
You can also do the same thing with the Trash vs. Recycling sorting printable! This is also a great time to discuss how some trash can also be donated and reused, such as clothing items.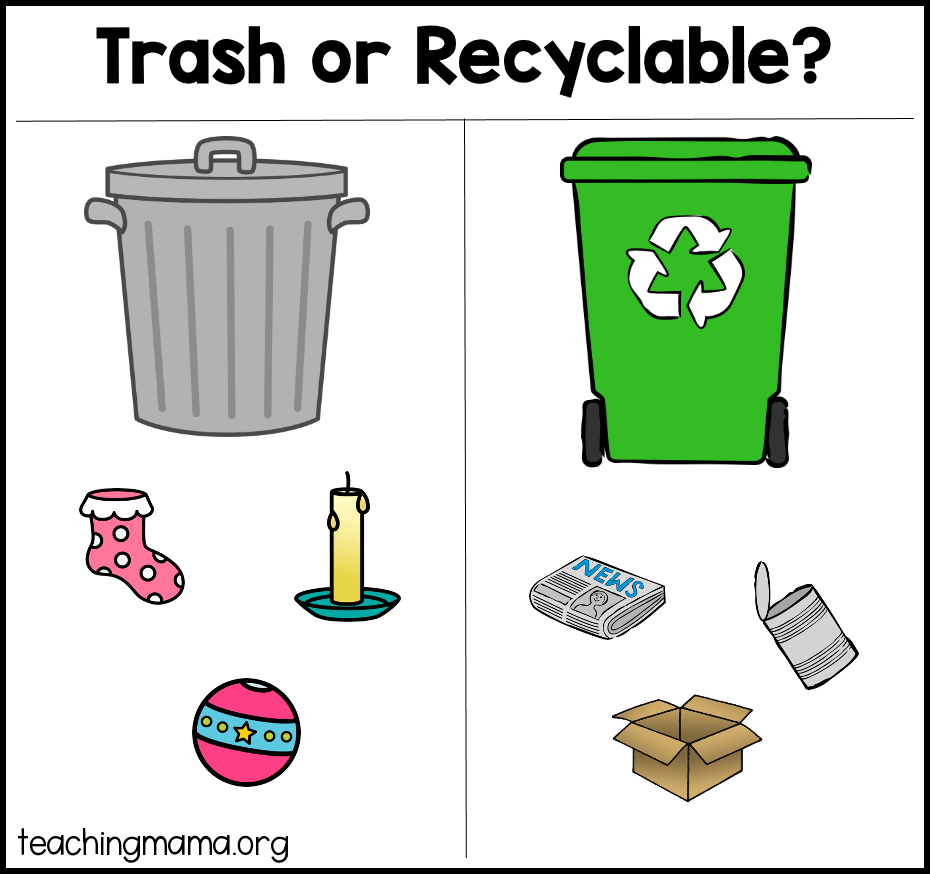 You can grab the free printable by clicking the button below.

For more Earth Day fun, check out my bundle of Earth activities HERE. This bundle includes 5 days of activities with lesson plans to make teaching easier and less stressful for you!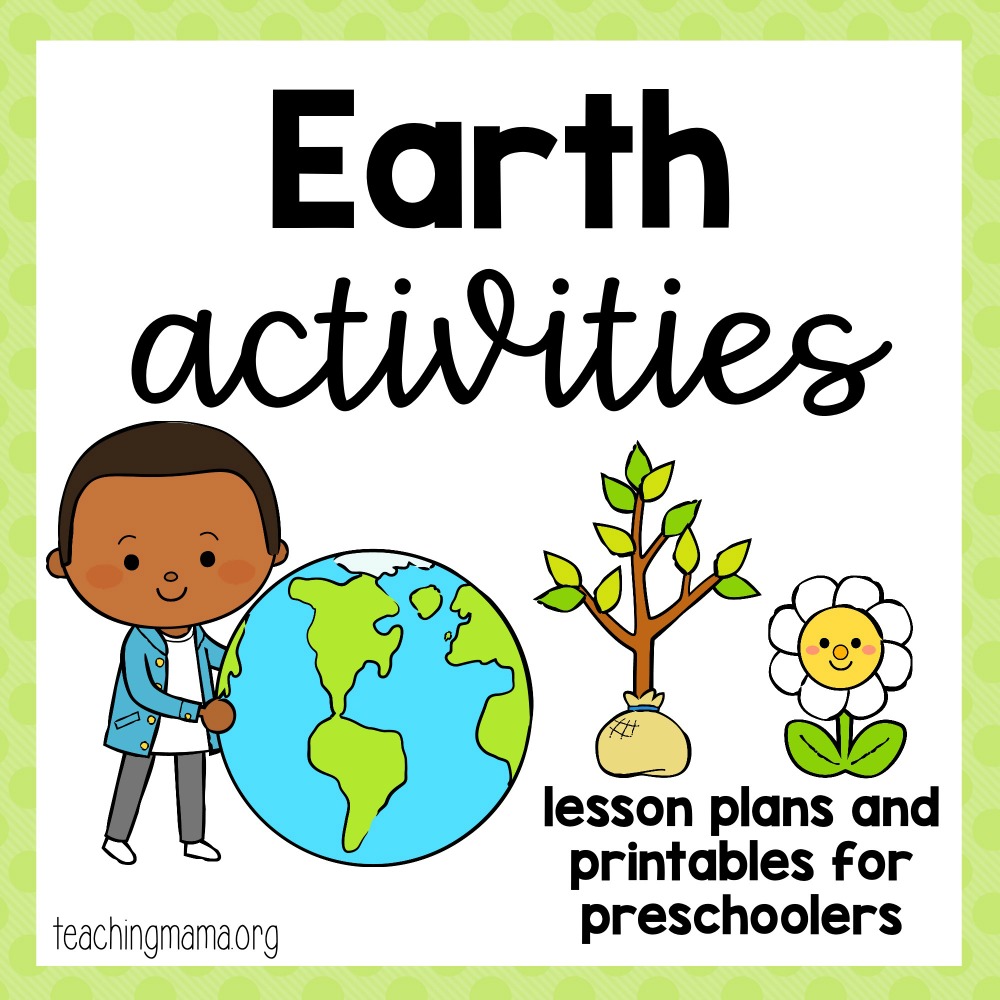 More Earth Day Ideas
Check out some of my favorite Earth Day ideas for preschoolers from these amazing bloggers!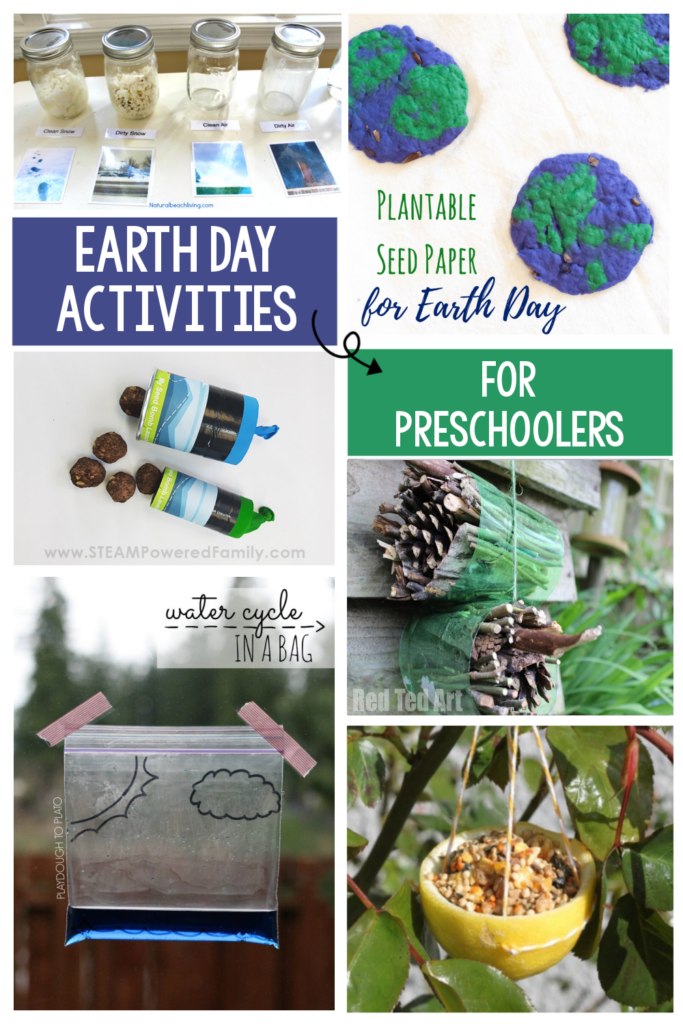 This seed bomb launcher is not only fun, but it's a great way to plant wildflowers!
Teach kids about land pollution with this hands-on activity. It's simple but great for visual learners!
Make seed paper for a fun and meaningful way to plant more flowers!
Watch the water cleansing process with a set up of your own water filtering system – so cool!
See how composting works with this compost in a bottle idea!
Create a really neat bird nest with paper!
Watch how the water cycle works with this neat experiment.
Make art with your recyclables.
5 Simple Things You Can Do for Earth Day
Earth Day can be celebrated with simple, meaningful activities. It is a great day to enjoy our beautiful planet! Here are 5 simple things you can do to celebrate this day!
Plant flowers
Drink water from a reusable water bottle
Ride a bike
Pick up litter in a park (make sure to use gloves!)
Spend time outside
Happy Earth Day!