I love finding fun ways to teach my children math concepts. I wanted to teach my Kindergartener about place value and came up with an idea to do it with bones!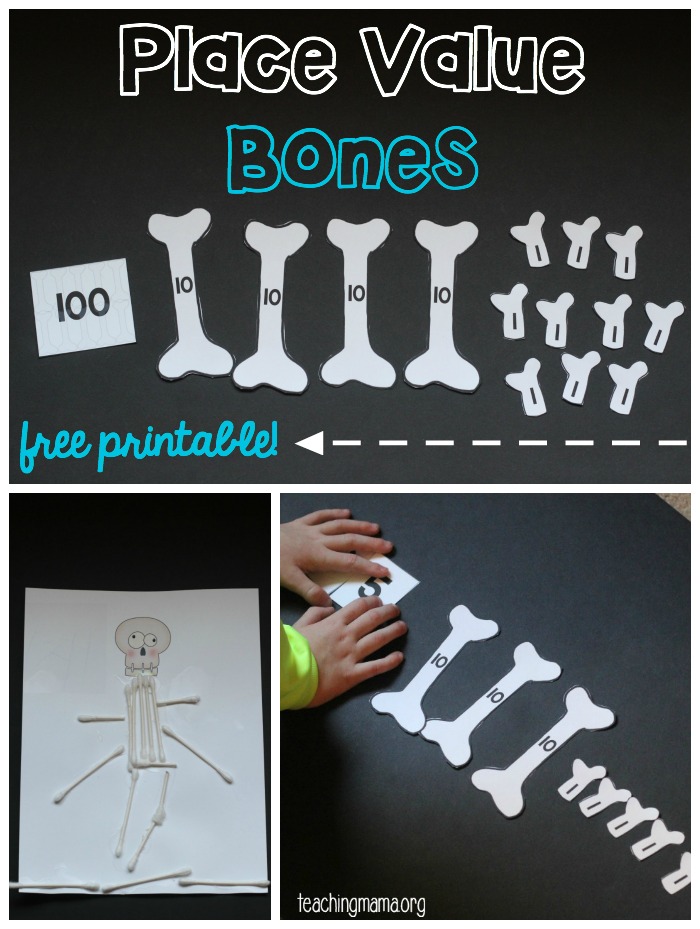 For this activity, I created small bones to represent the ones place value, a large bone to represent the tens place value, and a box of 10 big bones to represent the hundreds place value.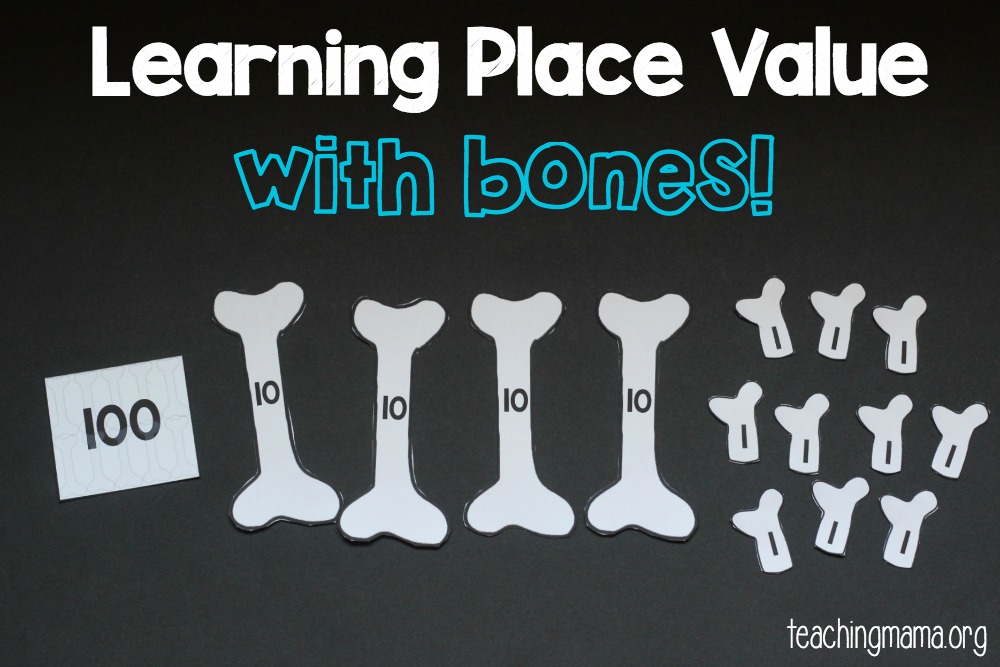 I started by having my son count the small bones (the ones place value). We discussed how ten of the ones equals 1 big bone. Then we practiced counting by tens until we got to 100. We talked about how ten big bones equals the number 100. If you've introduced place value with base 10 blocks, this will make more sense to your child.
Next, we put together some bones to create numbers. First, we started with 2-digit numbers.
I put out the big and small bones and had him figure out the whole number. Then he would put out number cards to represent the whole number.
This is a fun hands-on way to see how place value works! And it's a fun theme for Halloween 🙂
Then we added a 100 to change it to 147. It was a little over his head, but if you have older children, this would be a good concept to go over.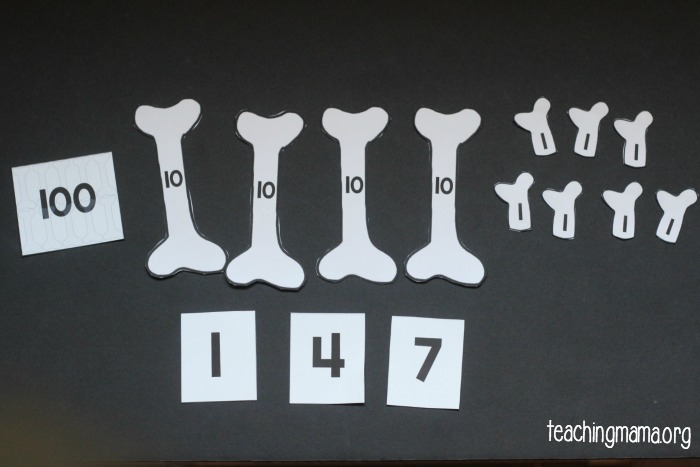 Next, we created a skeleton with cotton swabs. I gave him a printable with a skeleton head on it and had him glue down cotton swabs to create his body. After he was done, I had him count how many cotton swabs he used. We talked about place value with this, too!
We had fun with these math activities. I'd love for you to try them out, too!
You can download the FREE printables below:
Happy Learning!