Disclosure: I received these products for free in exchange for an honest review of them. All opinions expressed are 100% mine.
I am so excited to tell you about an amazing Christian children's book! The book is called God Made Just One and it's from Mary and Martha. This beautiful book shares the message that each person is special and is uniquely designed by God.
When my friend asked me about doing a review, I immediately said yes! I am a huge fan of children's books, especially ones with a great message!
I loved this book because it's a great for little ones. The text is easy to understand and the pictures are adorable! My kids were so excited to read this book. They LOVED looking at the pictures! I also loved that this book is a board book, sturdy, and easy for little ones to hold!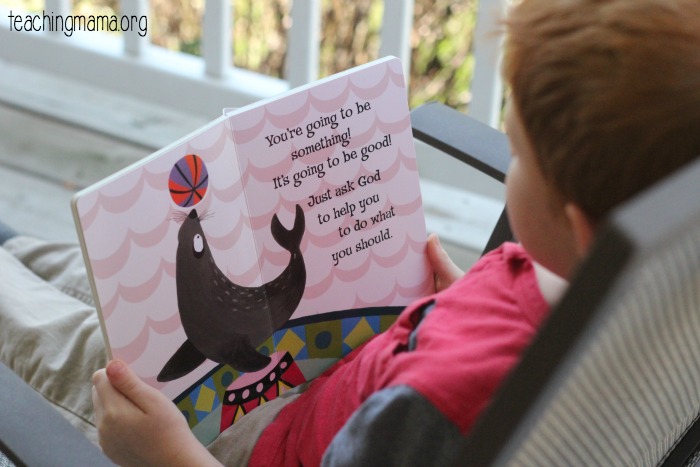 The thing I loved the most about the book was the message. This book explains that God made each child special and there is just ONE person like them. It's a book that will help your child embrace the person that God made them to be!
I love books that have positive and messages with truth. It's what children need to hear!
We loved this book. It is one that we will be reading over and over again! You can read more about the book here.
Along with the books, we received adorable kids plates that match the book!!
They are so cute! My kids thought it was pretty special to eat on these plates. They are dishwasher safe, very well made, and a great size!
I'm SO thrilled to share that my friend is very generous and is giving away a God Made Just One book AND a $20 gift card to Mary and Martha!! So exciting! It's simple to enter. Just fill out the rafflecopter below to enter your chance to win!
I can't wait to see who wins! Good luck!