Since the school year has started, we've been doing morning devotions during breakfast. I love spending this time in the Word with my kids! It has lead to great discussions and helps us start the busy day on the right track.
Right now, we are going through the book God Said So. This eBook goes through 31 truths for us to claim in our lives. The first lesson was how God created each of us as a masterpiece.
We are God's masterpiece. He has created us anew in Christ Jesus, so we can do the good things He planned for us long ago. -Ephesians 2:10 (NLT)
After a lot of discussion about masterpieces and how God has made them unique, we created our own work of art. I gave them each an 11×14 canvas with stickers spelling out the phrase "you are a masterpiece". Then I gave them paint and let them create their masterpieces. I loved watching them create art and design their masterpiece exactly how they wanted to. I gave them no directions and just let them freely paint.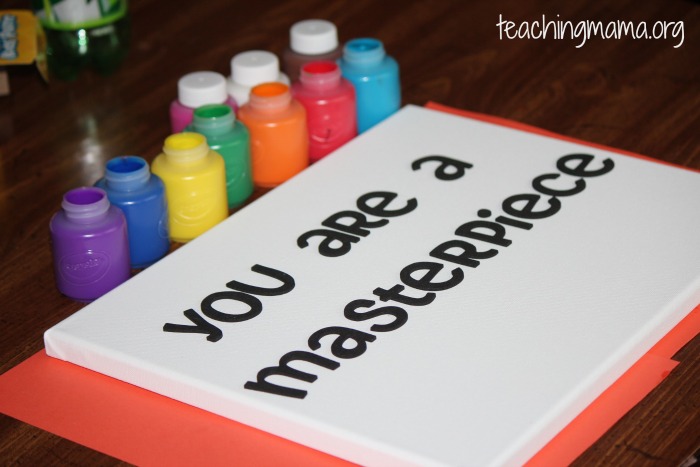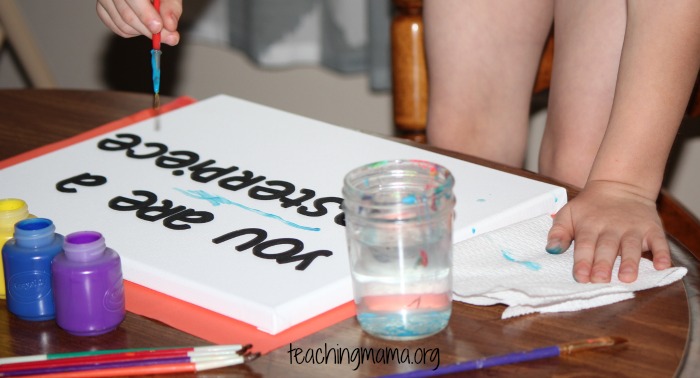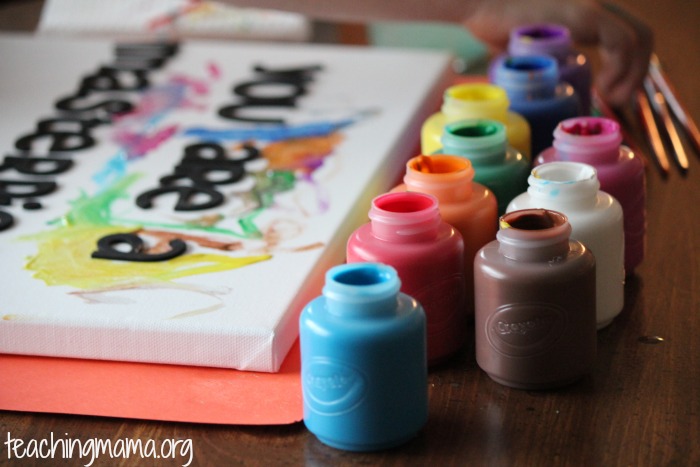 Watching my kids grow and become who God has designed them to be is simply beautiful. What a precious and valuable work of art they are. And God is the ultimate artist!
I want my kids to always remember that they are perfectly made by God. Nothing is an accident. As my kids get older, I want them to remember this truth. When they desire to possess traits or qualities of peers, I want them to remember that they are masterpieces. And that God created them to have unique talents and abilities.
To help us remember this truth, we displayed our own masterpieces in their room. They are SO proud of their artwork. And I love hearing them call it a "masterpiece!"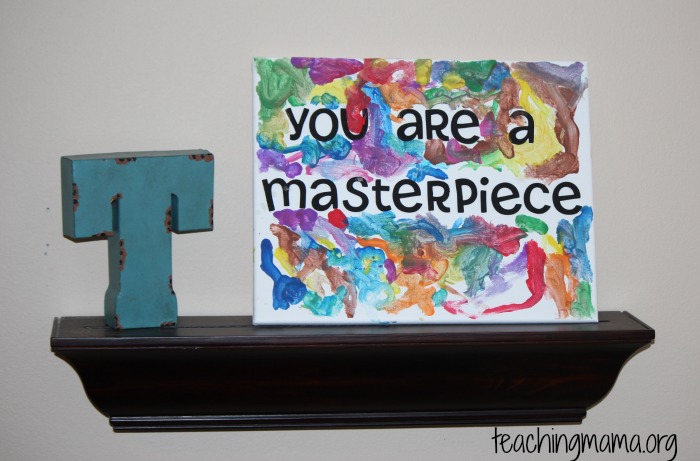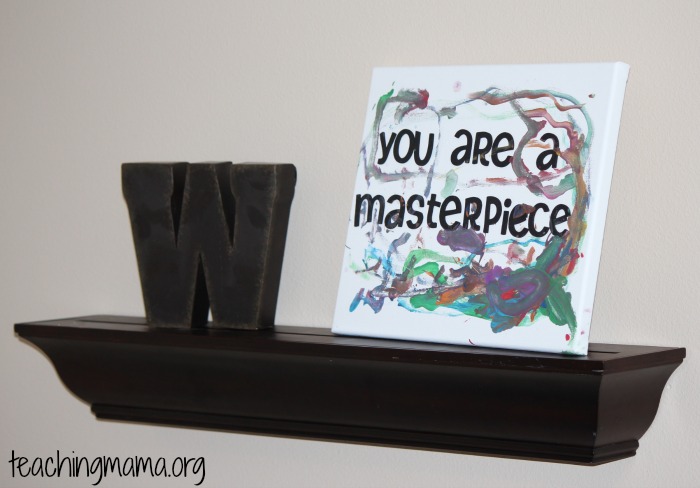 I can do tons of alphabet and number activities with my boys, but having an understanding of God's word is something I truly desire for my kids and my life. If you're looking for more Bible activities, make sure to check out this post!
Do you do family devotions? If so, what do you do for them? I would love to hear your thoughts!