Fall Pattern Block Printables
Disclosure: This post contains affiliate links. See this disclosure page for details.
Fall is just around the corner and I know teachers are already planning fun activities for fall. A great way to work on fine motor skills, shapes, and visual discrimination skills is with these fall pattern block printables!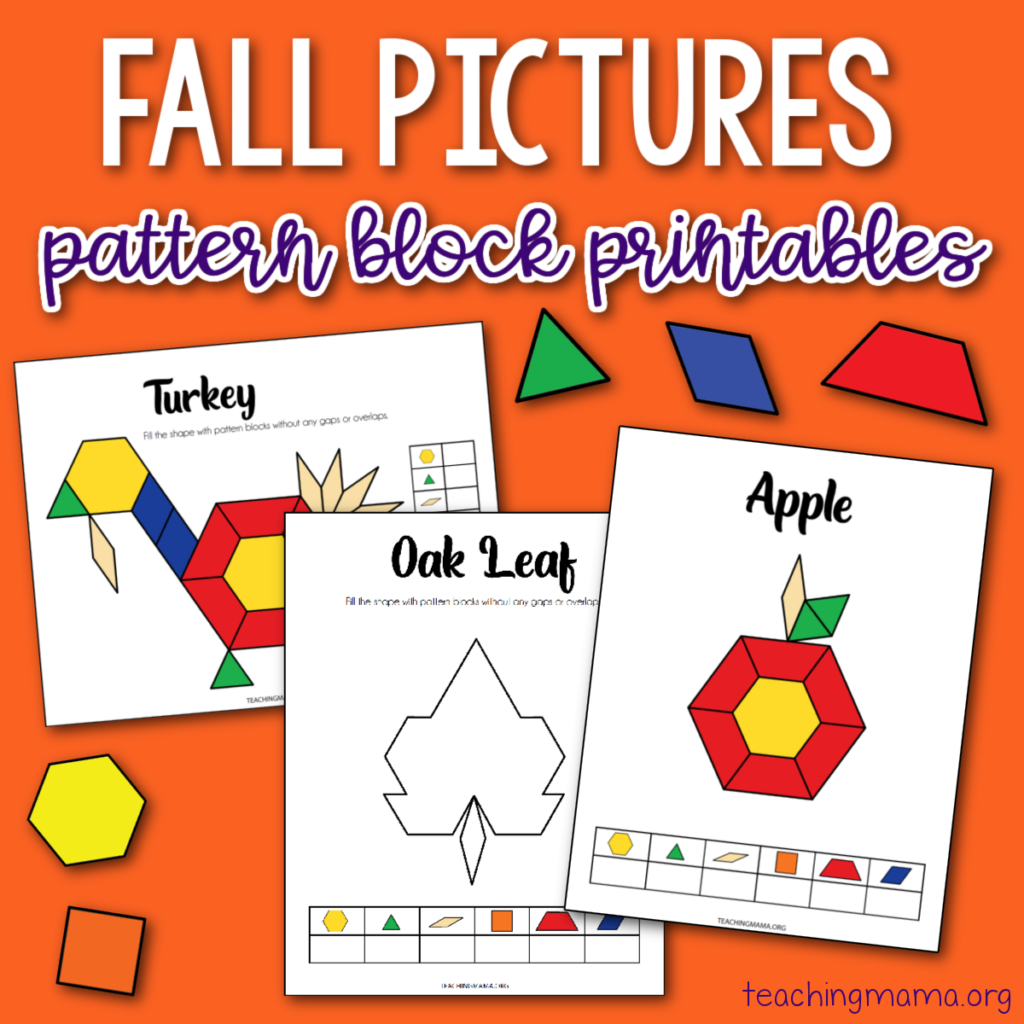 What Are Pattern Blocks?
Pattern blocks teach children about shapes and is a tool for developing visual discrimination skills. Visual discrimination skills is being able to see differences between objects or pictures, even subtle differences. For the fall pattern block printables I'm sharing today, students will need to determine which of these 6 shapes they will use to fill in the template.
square
hexagon
trapezoid
parallelogram
triangle
rhombus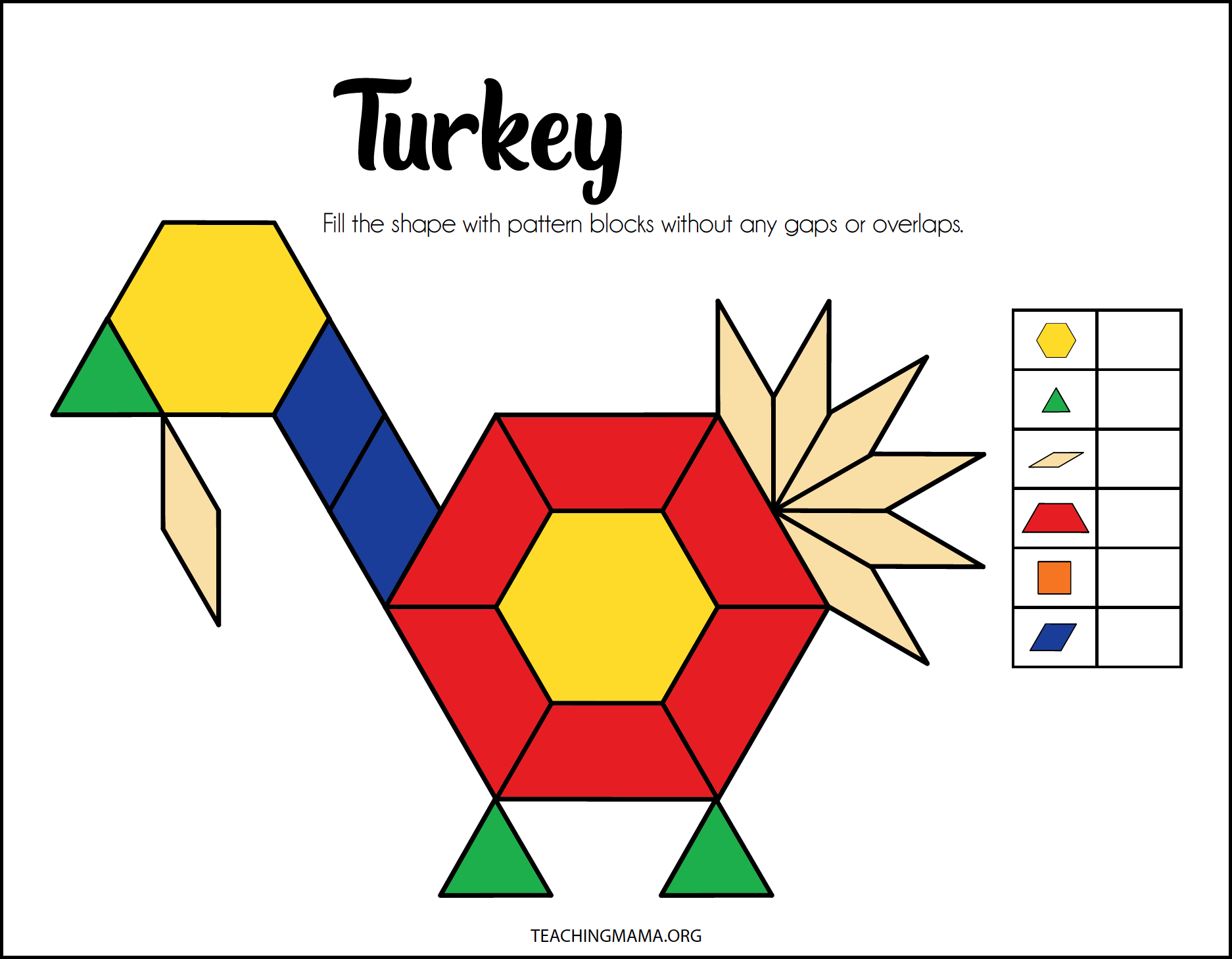 Pattern Block Pages for Fall
This printable include pattern block templates for the following:
apple
oak leaf
corn cob
scarecrow
mushroom
acorn
bat
owl
turkey
rake
The printable includes color pages, where the student matches the shapes.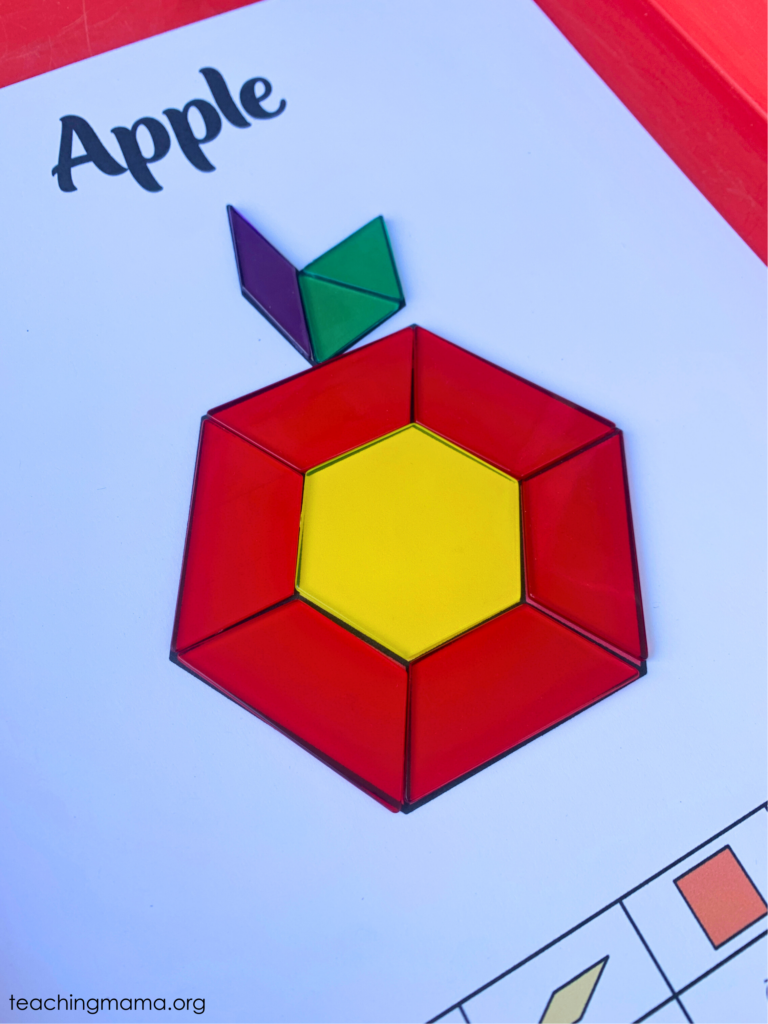 It also includes black and white pages, where students fill in the shape with pattern blocks. This is more challenging!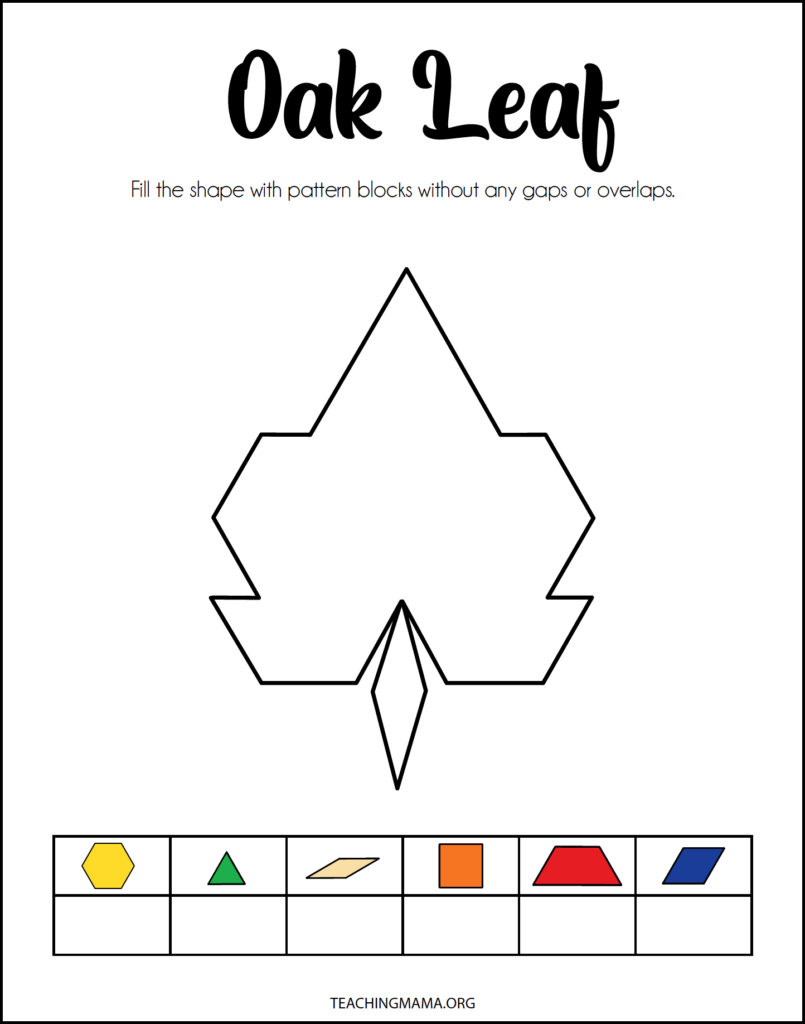 How to Use Pattern Block Pages
For the activity, give the student one of the fall picture pagess and some pattern blocks. See if they can fill it in with the shapes! It looks so colorful when it's filled in!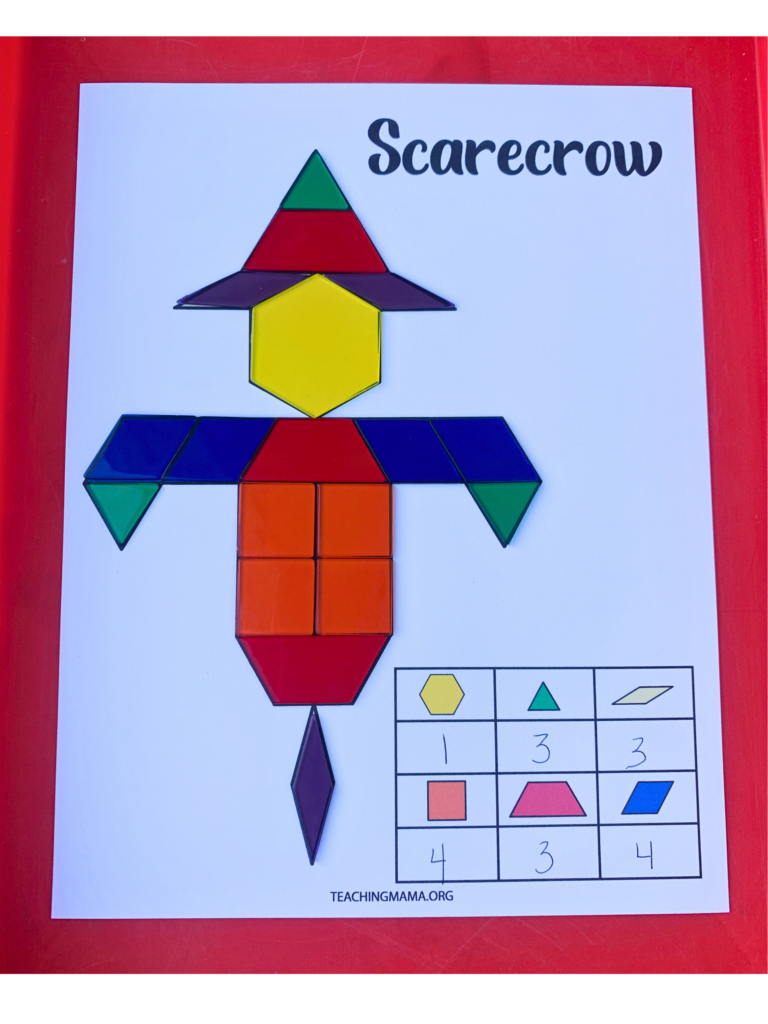 Also have the students write how many pattern blocks they used in the table at the bottom of the page.
Pattern block activities are wonderful for working on fine motor skills. If this is too difficult for the child to do or the child gets frustrated with the pieces moving, you can tape the paper to a white board and use magnetic pattern blocks to fill in the template.
Frequently Asked Questions
What if my child finds this activity difficult? For students who aren't sure where to begin with this activity or you notice having trouble filling in the picture the correct way, try giving students the number of blocks they need for the picture and instruct them to use all of the blocks to complete the picture.
What if my child finds this activity too easy? For students who find this activity too easy, try hiding the design and see if they can create the animal without the picture!
Where do I find pattern blocks? You can find them on Amazon or teacher supply stores.
What do I do if my pattern block pieces don't fit on the printable? Make sure that you open and print the PDF in Adobe Reader. You also need to choose the 'actual size' option for the printing this printable.
Fall Pattern Block Printable
If you'd like to download this free printable, just click on the following words: