Beginning of the Year Picture Books with QR Codes
If you have a listening center in your classroom or your children at home enjoy listening to stories, you'll want this freebie!
Make listening to stories easy and fun with these Beginning of the Year Picture Books cards with QR codes.
The printable has QR codes that take you directly to the book being read. This set contains 8 Beginning of the Year Picture Books that teachers and kids love!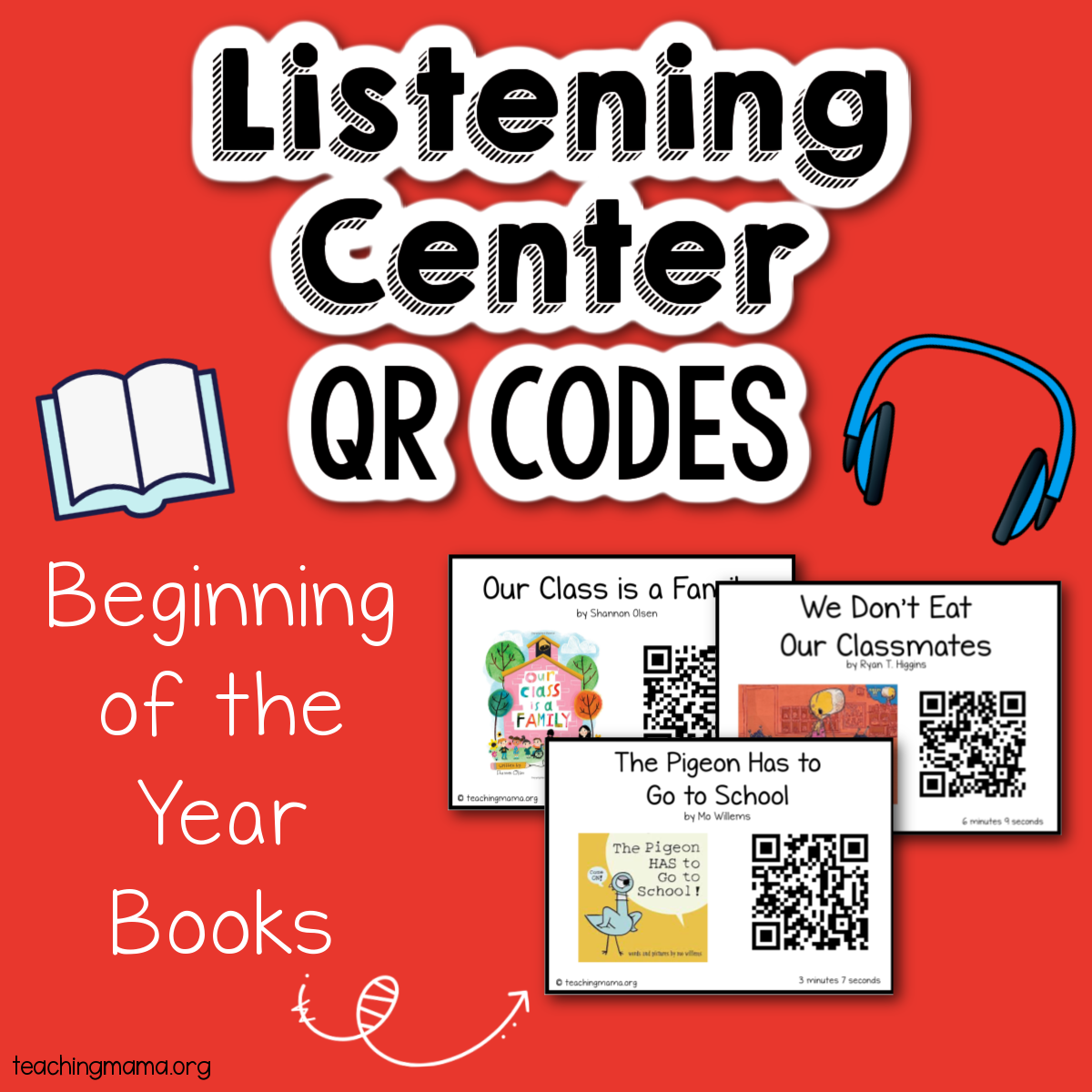 How QR Code Cards Work
The students simply scan the QR code with a tablet and click on the link. The links for the read aloud books go to a website called SafeShare.tv, which has no ads, pop-ups, or other distractions…just a read aloud of the book! If your are using the QR codes at your school, you will need to make sure this website is not blocked by your district.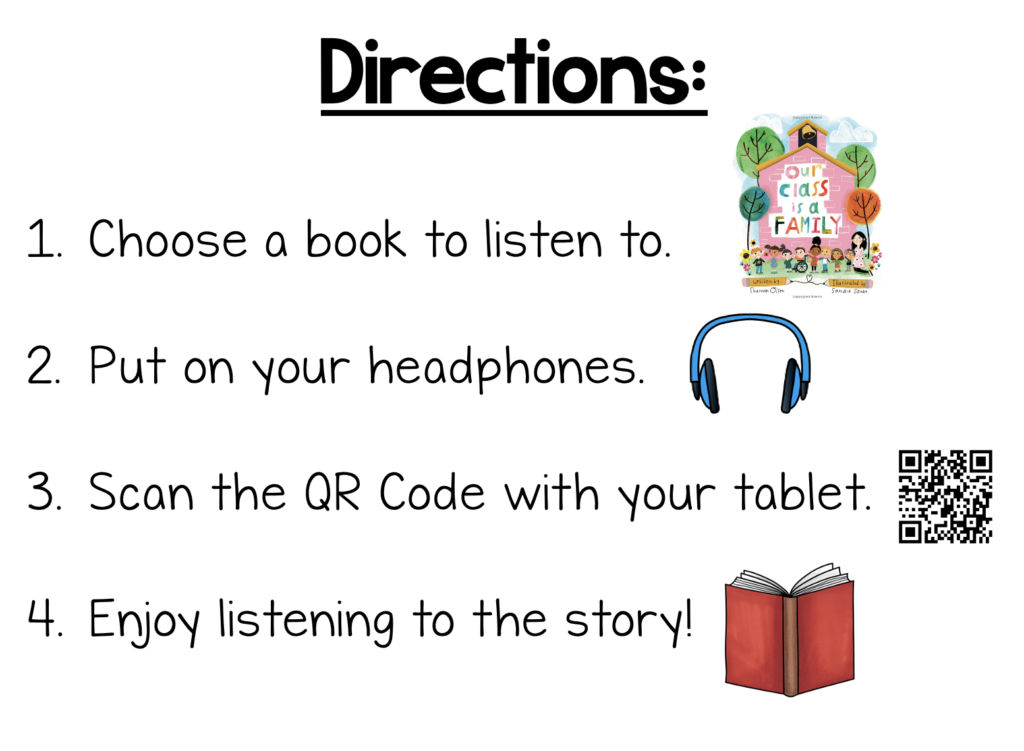 Setting up the Listening Center
To set up your listening center, just follow these simple steps:
Print on card stock paper
Laminate the cards for durability
Cut out the cards
Hole punch the cards and put them on a ring
You will need to teach your students how to use the QR codes for the listening center.
Beginning of the Year Picture Books
The books listed below are affiliate links to Amazon. See my disclosure policy for more details on this.
Here are the 8 books included in this set:
We Don't Eat Our Classmates by Ryan T. Higgins – It's the first day of school for Penelope Rex and she is nervous! She realizes it's hard to make friends with humans when they are so delicious! This story is relatable, funny, and cute!
Pete the Cat: Rocking in My School Shoes by James Dean – Pete is rockin' some sweet new shoes for school! No matter where he's going, he's movin' and groovin' because it's all good!
Chrysanthemum by Kevin Henkes – Chrysanthemum is nervous about the first day of school. This story teaches about teasing, self-esteem, and acceptance.
The Kissing Hand by Audrey Penn – Chester Raccoon doesn't want to leave his mama on the first day of school. Mama shares a family secret that lets him feel her love whenever he needs it.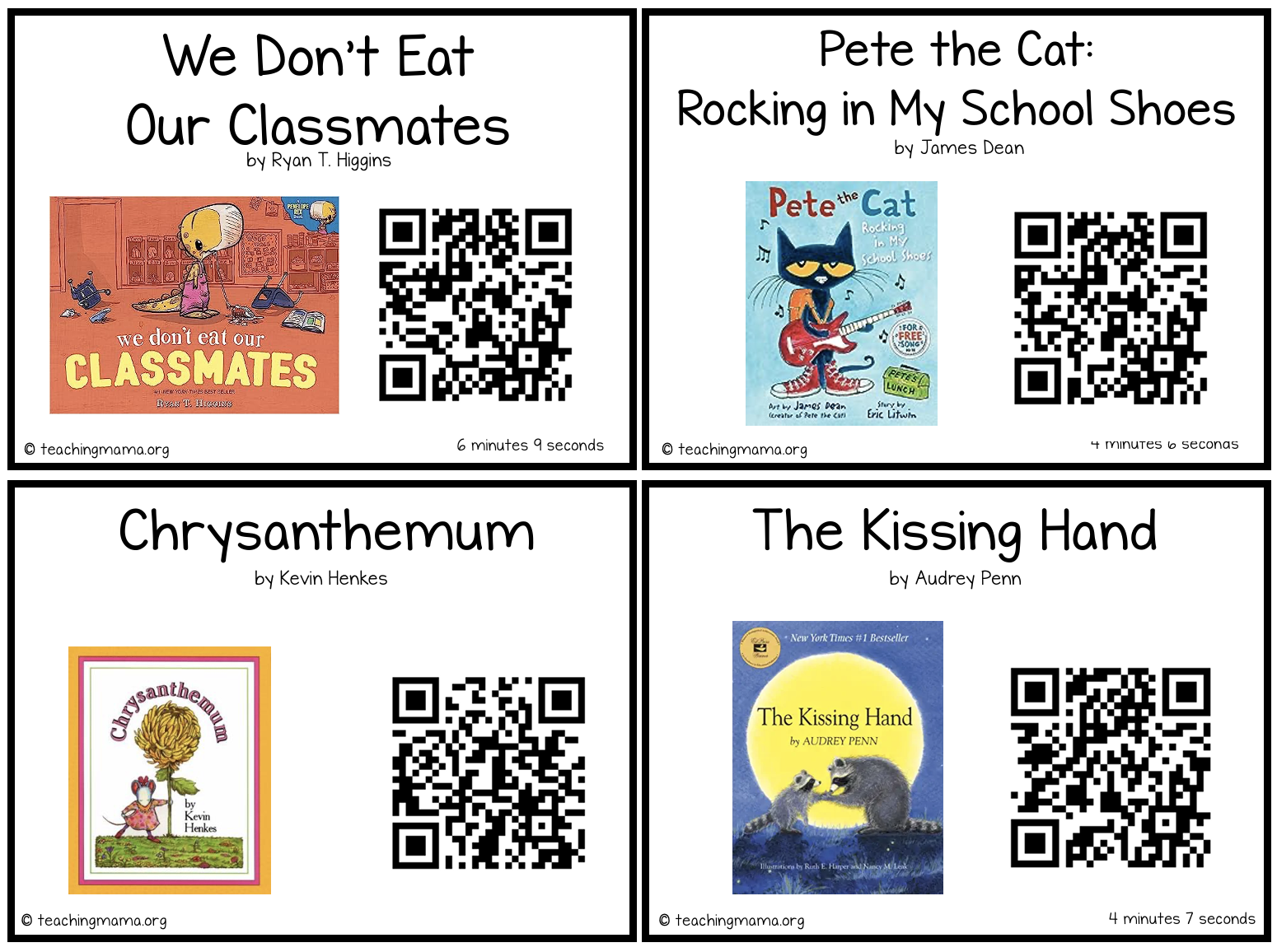 Our Class is a Family by Shannon Olsen – A class is a place where it's safe to be themselves, it's ok to make mistakes, and it's important to be a friend to others. Students are part of a special family in a classroom and they are loved!
The Pigeon Has to Go to School by Mo Willems – The Pigeon does NOT want to go to school…until he realizes all the wonderful things he will learn at school!
School's First Day of School by Adam Rex – The school has the jitters on the first day of school! Even though he has a rough start, as the day goes on, he soon recovers when he sees that he's not the only one going through first-day jitters.
The Day You Begin by Jacqueline Woodson – We all are different and sometimes that makes us feel like outsiders. This book reminds us that when we reach out and begin to share our stories, others will be happy to meet us halfway.
QR Codes Printable
If you'd like to download these listening center cards, just click the button below!