5 Reasons to Try ABCmouse.com
Disclosure: This post contains affiliate links. As always, I only share about programs that we love and trust.
I love to share with you the programs we use on a regular basis. One of those programs is ABCmouse.com. We've been using this website for 5 years! I have three boys (ages 8, 6, and 3) and we started this program when my oldest was 3-years-old.
Parents, especially those with little ones, want to know the programs that are comprehensive AND affordable! ABCmouse.com
has been significantly useful in our preschool at home. I truly believe it's the most comprehensive online learning program out there.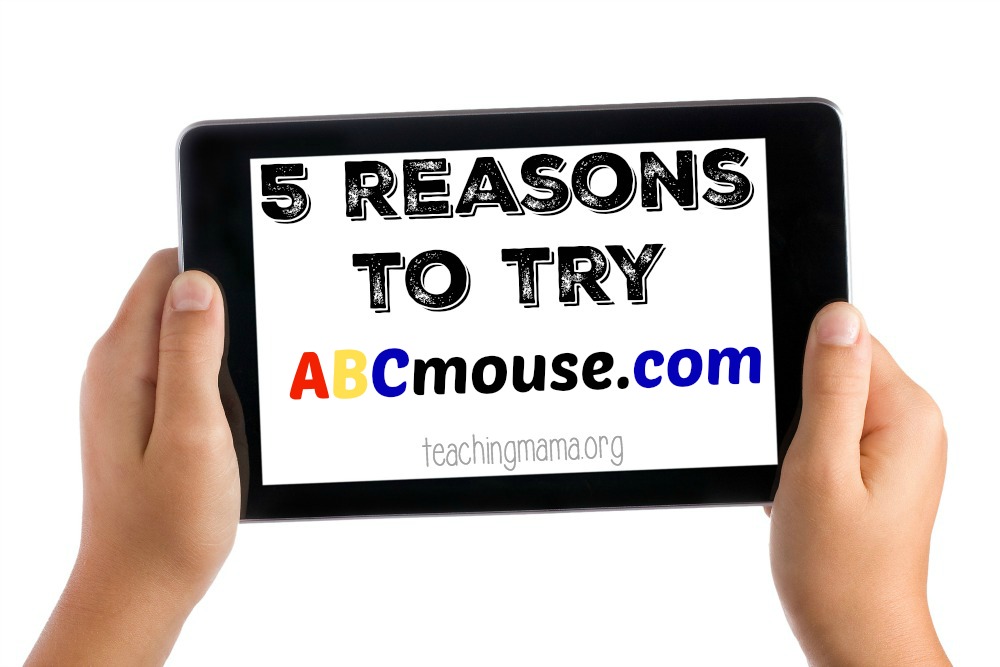 Disclosure: This post contains affiliate links. See my disclosure for details.
Abcmouse.com is great for preschool!
This program contains over 850 lessons and 9,000 learning activities! It covers literacy, math, science, art, music, and more! Your child will never run out of things to do on this program because they are constantly adding more activities. This is a great curriculum to use with children ages 2-8.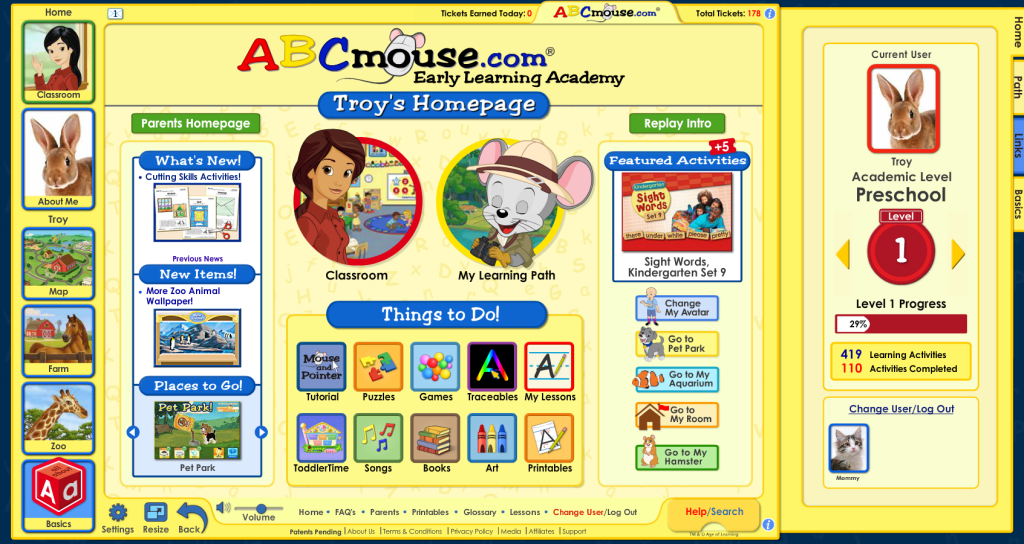 There are different learning paths for children. You choose the path that's right for your child and they set up lessons for you. The lessons don't take a lot of time, which means your child doesn't need a lot of screen time. I do think that it's a great program to add to a home preschool schedule or a learning enhancement for children who attend school. Believe me…your child will love it!
ABCmouse.com makes learning so much fun. The neat graphics, games, and music makes learning a blast! My kids love the tickets for doing the activities. It's a wonderful incentive to do their lessons. After earning tickets, they get to pick out virtual gifts for their avatar or virtual pet fish or hamster.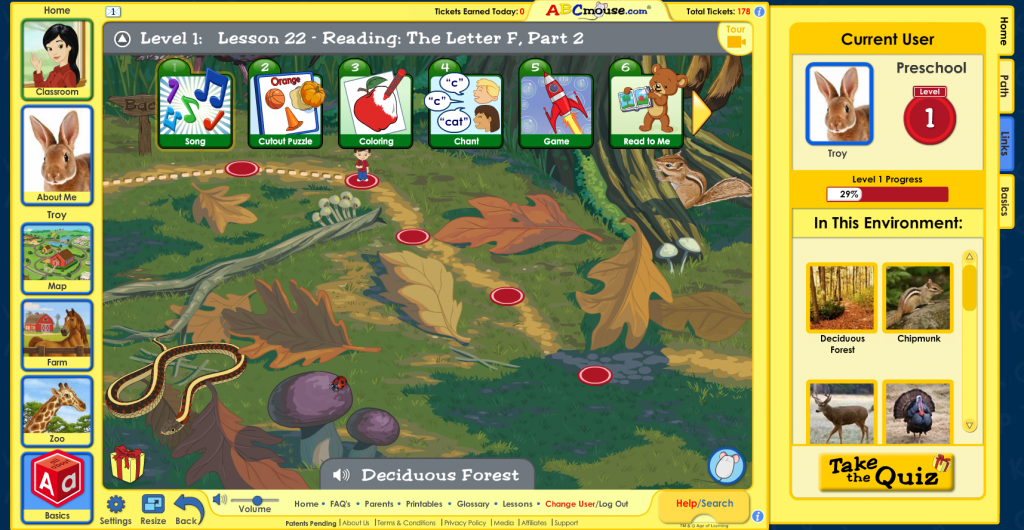 5 reasons to try the ABCmouse app:
1. There are so many activities that your child won't get bored! In fact, there are over 9,000 activities on ABCmouse.com. They are always adding new activities to keep things fresh!
2. There are no advertisements, no external links, and no pop-up ads. Don't you hate it when you download an educational app and there are a ton of ads?! I want to know exactly what my child is watching and I can feel confident that ABCmouse.com is safe.
3. They have 6 complimentary apps that are available completely offline! That means you can use them on a road trip, in the doctor's office, or anywhere where wifi isn't available.
4. They have great assessments. This feature allows you to give a short assessment to your child to check their knowledge and understand what skills they need to work on. These are the three assessments the offer right now.
5. Kids LOVE this program! The activities are enjoyable and it makes learning fun! My kids are big fans.
Research backs up ABCmouse!
According to this research study, there is a definite importance of early reading and math skills to help with academic success. Results from Age of Learning show that using ABCmouse consistently helps children who have been identified as at-risk for school failure to be more prepared for school and also achieve growth in literacy and math.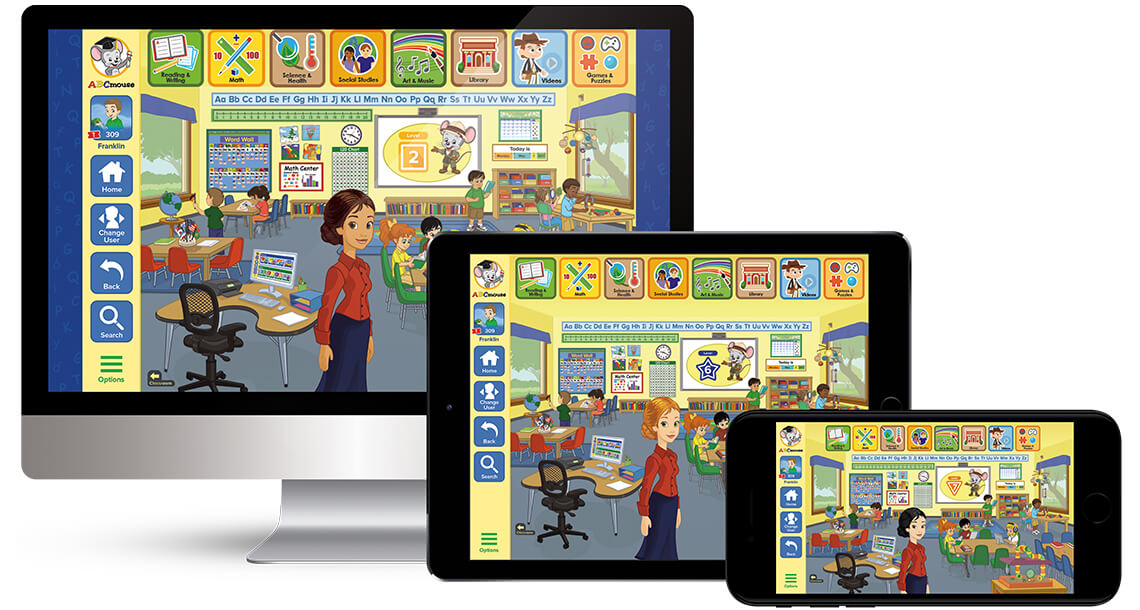 Questions about ABCmouse.com
1. Can you use this program for multiple kids? YES! You can use one subscription for up to three children. Each child will have his/her own learning path for their age.
2. Do you need wifi access? For most of the program, you do. However, there 6 new apps that don't require any wifi.
3. What age is this for?  This is for ages 2-8. We didn't start using the program with my children until they were closer to age 3.
4. Can you use this in the classroom? YES! This is a wonderful addition to a classroom, especially using it in a center. Check out this site to get started.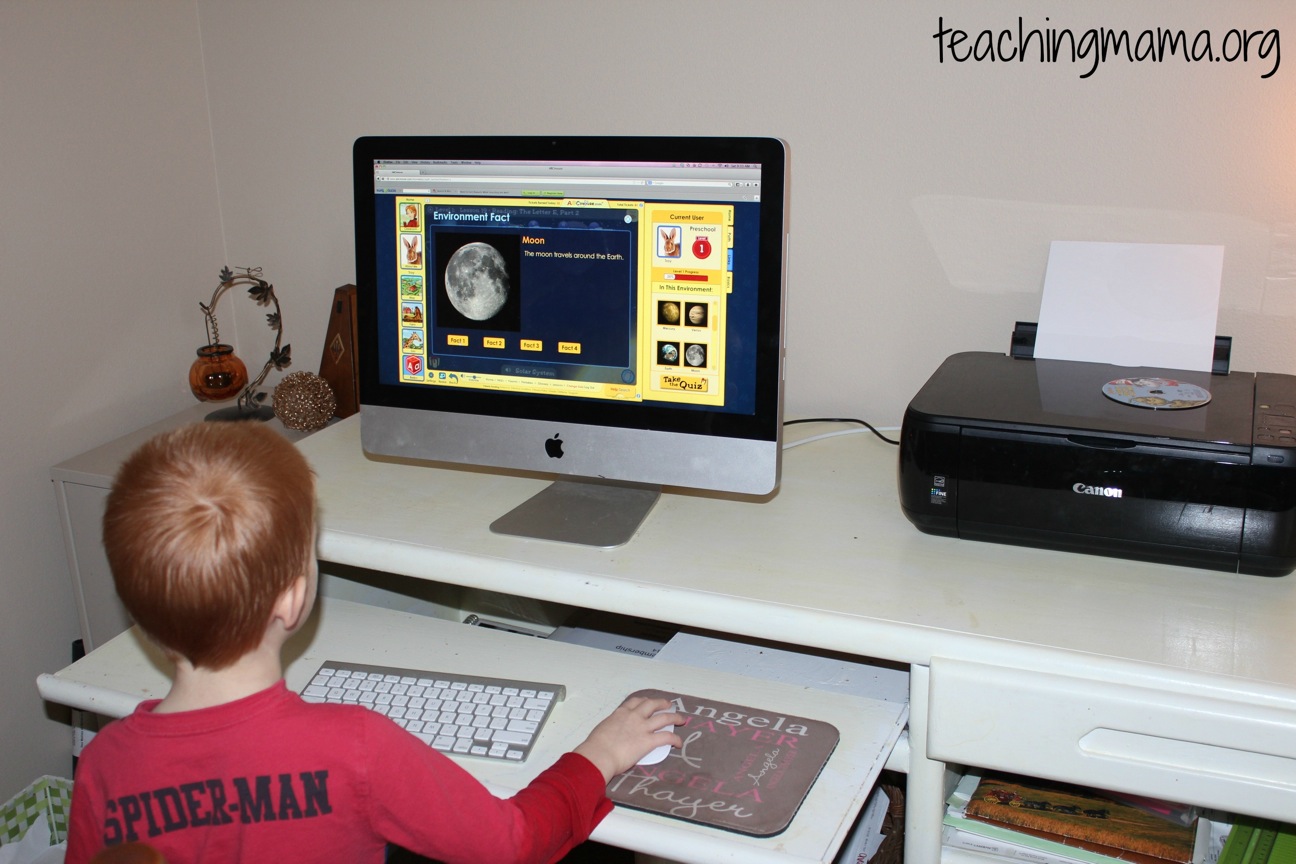 If you have children or grandchildren ages 2-8, you NEED to check out ABCmouse.com
. And guess what?! There is a free trial period for 30 days! Just click here and you can sign up. You do need to enter your credit card or PayPal information for your account, but if you don't want to do the monthly subscription, you can cancel before the free trial is over. ABCmouse also offers two membership options. The subscription does auto-renew, so make sure cancel ahead of time if you no longer want to use the ABCmouse app.
To cancel the free trial period on ABCmouse.com, follow these steps:
Log into your account
Under the 'Parents Section', click on 'My Account'
Click on the cancellation policy. You will need to state why you'd like to cancel
Make sure you see a confirmation for canceling your account
If you'd like to call ABCmouse to cancel, you can call 1-800-633-3331
Like I said earlier, I only share about programs that I absolutely love and ABCmouse.com is definitely one of them! I hope you'll try them out and let me know how you like them!