I get asked quite a bit about which programs are great for learning and which ones prepare kids for school. Parents, especially those with little ones, want to know the programs that are comprehensive AND affordable! Today I want to share with you my all-time favorite learning program online. ABCmouse.com
has been significantly useful in our preschool at home. We use it almost daily for learning games and activities. I truly believe it's the most comprehensive online learning program out there. We've used ABCmouse.com for 3+ years and my two oldest boys have learned so much from the program.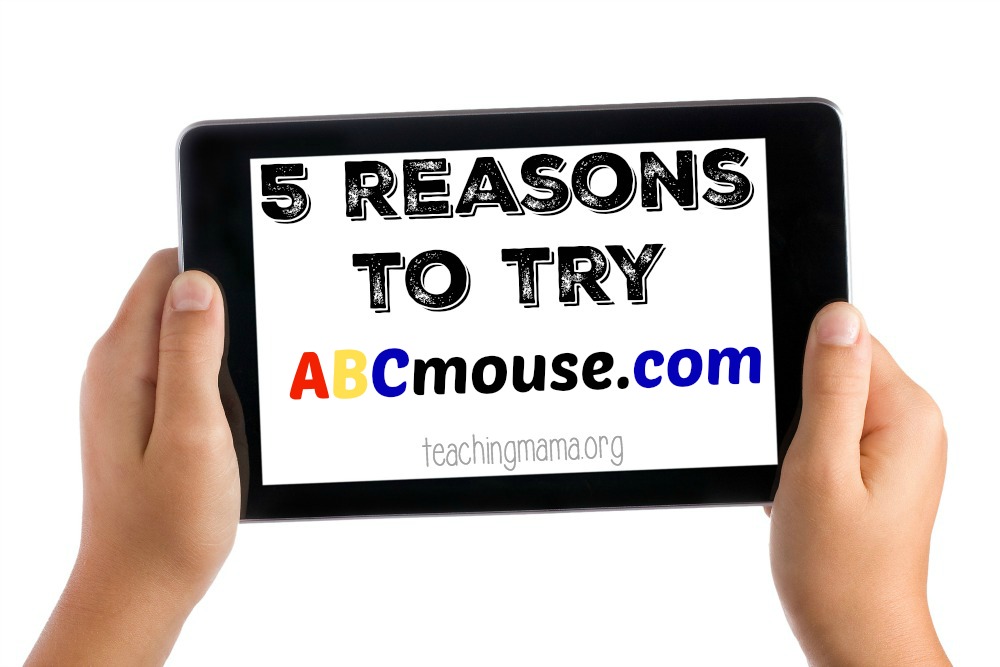 Disclosure: This post contains affiliate links. See my disclosure for details.
This program contains over 650 lessons and 7,000 learning activities! It covers literacy, math, science, art, music, and more! Your child will never run out of things to do on this program because they are constantly adding more activities. This is a great curriculum to use with children ages 2-7.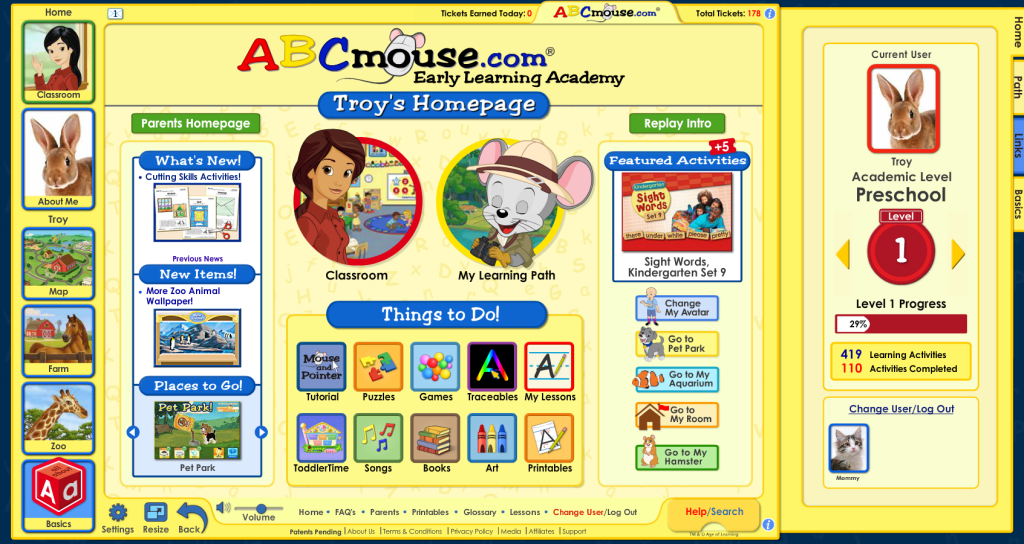 There are different learning paths for children. You choose the path that's right for your child and they set up lessons for you. The lessons don't take a lot of time and I do think that it's a great program to add to a home preschool schedule or a learning enhancement for children who attend school. Believe me…your child will love it!
ABCmouse.com makes learning so much fun. The neat graphics, games, and music makes learning a blast! My kids love the tickets for doing the activities. It's a wonderful incentive to do their lessons. After earning tickets, they get to pick out virtual gifts for their avatar or virtual pet fish or hamster.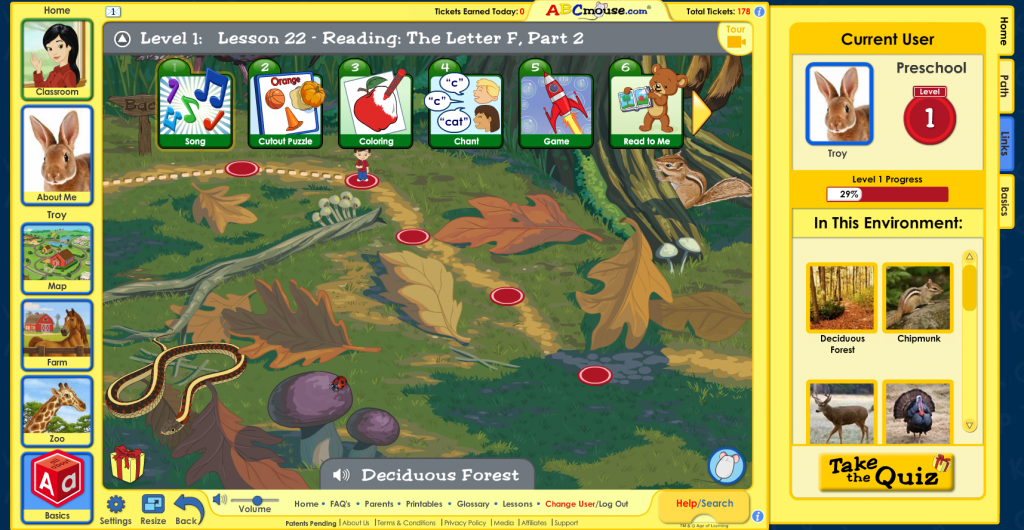 Here are my top 5 reasons why I love ABCmouse.com:
It's a comprehensive learning program, meaning it covers all learning subjects.
You don't need to do any prep work or planning. It's all right there for you! This is especially great when you have a day where your lesson plans aren't quite ready and you need something else!
Kids love it! We've been using it for 3+ years and my children still love it.
You can use the program on a computer, tablet, or even a smart phone!
It's inexpensive. I believe it's worth the membership price to have access to thousands of learning activities.
If you have children or grandchildren ages 2-7, you NEED to checkout ABCmouse.com
. And guess what?! You can try it completely free for 30 days! Just click here and you can sign up. You do need to enter your credit card or PayPal information for your account, but if you don't want to do the monthly subscription, you can cancel before the free trial is over.
Like always, I only share about programs that I absolutely love and ABCmouse.com is definitely one of them!