Sight Word Reader for the Word "I"
It is important for beginning readers to practice sight words. Sight words are word that are most frequently used and they appear on almost every page of text. These are also words that can't necessarily be sounded out, so they need to be memorized. For example, if you sound out the word 'the' it would sound totally different than how it should be pronounced. I've been sharing sight word readers in my new series and today I'm focusing on the word "I".
This word is seen everywhere in text! I'm sure your little one will pick up on it quickly because it reads exactly how you sound it out.
There are 3 readers in the set I'm sharing with you. While reading the booklets with your little ones, have them point out the word "I" in the text. You can even have them circle the word or mark it with a writing utensil.
They will need to look at the picture to help them read the sentence. Even though it may seem like they aren't really reading, they are picking up great reading skills. They are learning to hold a book, read from left to right, observe how sentence structure is set up (with a capital letter at the beginning of a sentence and period at the end). Reading these sight word booklets will boost your child's confidence with reading!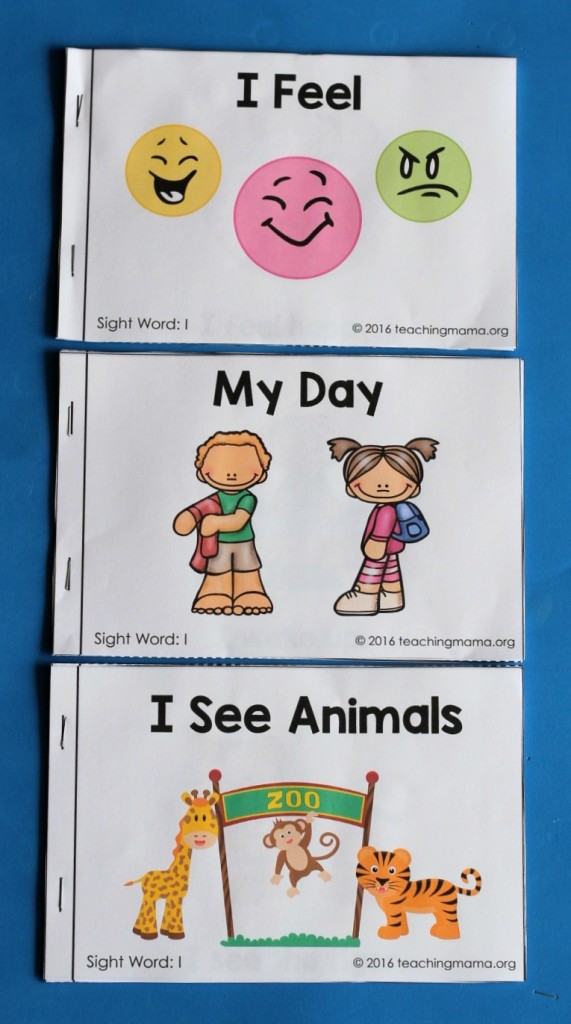 The first book in the collection are about emotions. I feel happy, sad, or frustrated. Your child should be able to figure out what the emotion is by looking at the graphic. But they may need some help the first time you read the booklet.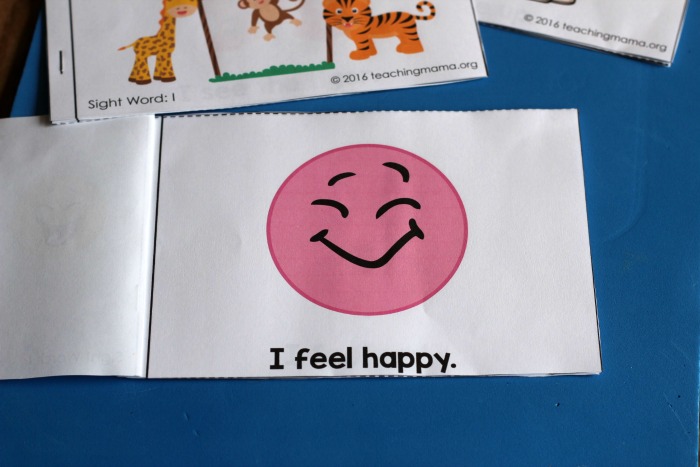 I also share a booklet about zoo animals and another about a daily routine.
You can get the sight word readers here —> Sight Word Reader- I
Printing Directions:
Print pages 2-13 on paper. (Page 1 is my Terms of Use.) You can also print the pages front and back. If you have troubles printing, make sure Adobe is up to date. You can download the most current version here.
After printing, cut out the pages and staple them together. Enjoy reading!
Looking for more sight word readers?
Check out my bundle pack that includes 22 sight words and 66 printable booklets! Find out more about the bundle here.