15 Outdoor Recipes for Play
Summer is near and it is getting me excited to do some messy play activities outdoors! I know, call me crazy, but I love to do messy play activities…especially outdoors! The kids love it and the mess is easy to clean up outdoors. Today I'm sharing with you 15 of my favorite outdoor recipes for play!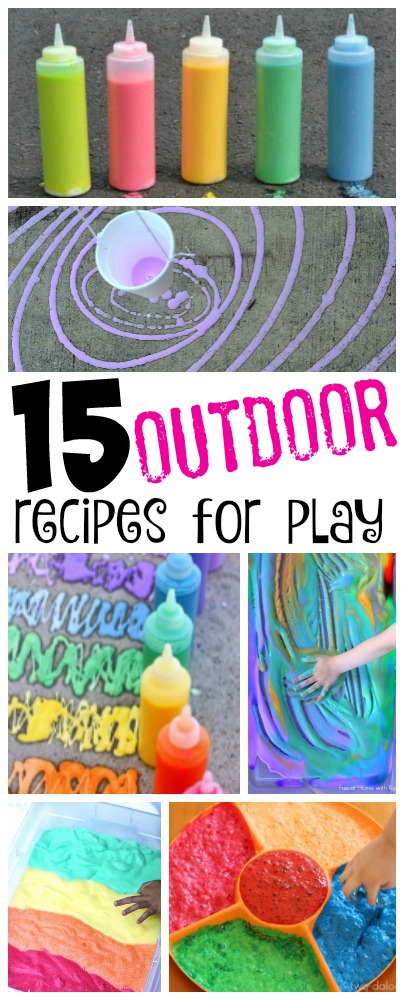 Clicking on the links below will take you to the tutorials for these fabulous activities.
Rainbow Sidewalk Chalk Paint from Learn Play Imagine
Pendulum Painting from Handmade Kids Art
Magic Sidewalk Squirt Paint from Growing a Jeweled Rose
Fizzy Rainbow Slush from Fun at Home with Kids
Jell-O Soap Foam from Fun-A-Day
"Magic" Scented Foaming Paint from Two-Daloo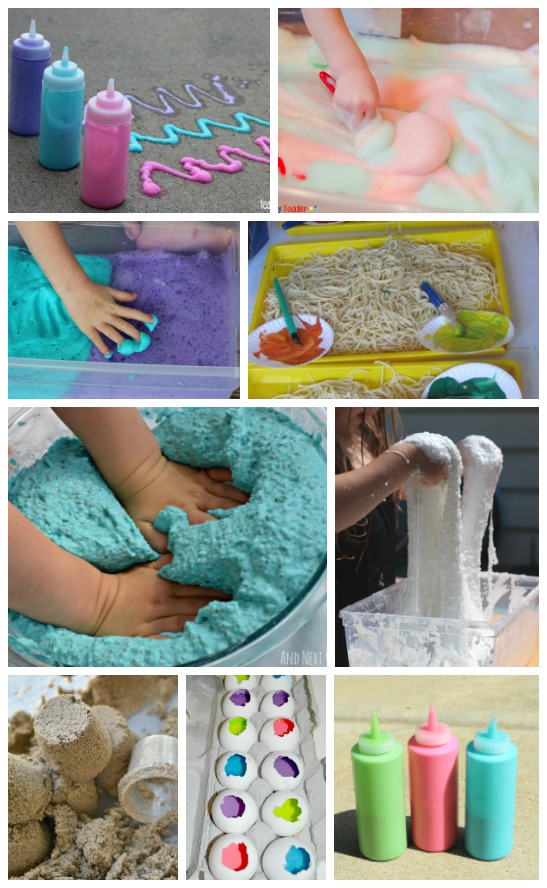 Soap Foam Sidewalk Paint from Teaching Mama
Bubble Foam from Busy Toddler
Soap Foam Calm Play Activity from Teaching Mama
Painting Spaghetti Noodles from Teach Preschool
Edible Sludge from And Next Comes L
Diaper Slime from Sugar, Spice & Glitter
Foam Sand from One Little Project
Sidewalk Egg Crack Painting from Growing a Jeweled Rose
Sidewalk Puffy Paint from Mom-Inspired Life
I hope these fun play activities will inspire you to get outside and try some messy play activities with your children! Happy Playing!