Toddler Tuesday: Foam Sticks
Several weeks ago, I picked up some foam craft sticks at the Dollar Tree. I knew they would be useful for a craft or an activity, so I stored them away for later.
As you know, my kids love bathtime, so I thought of a fun activity for them to do while taking a bath. For my toddler, I dumped the bag of foam sticks in the tub and he played with them and stuck them to the wall. It's simple, inexpensive, and yet entertaining.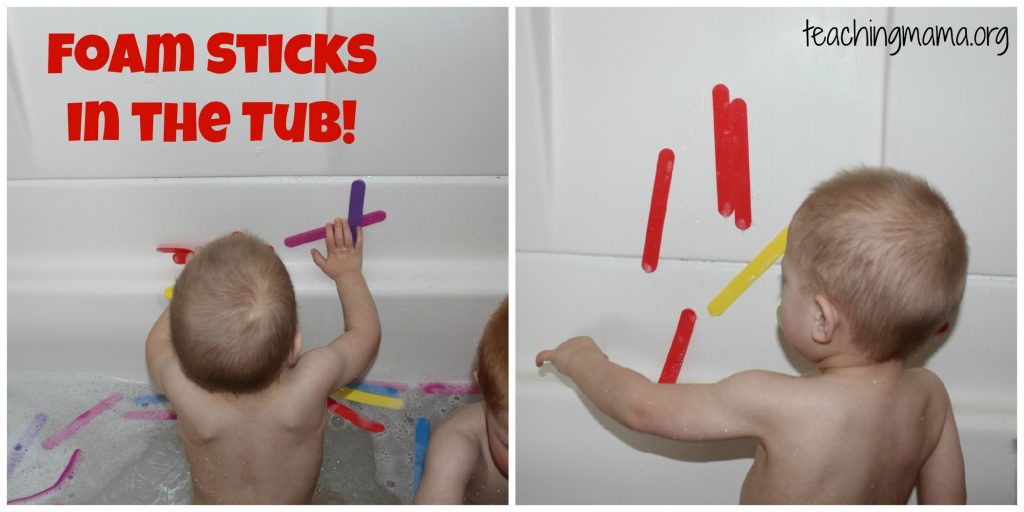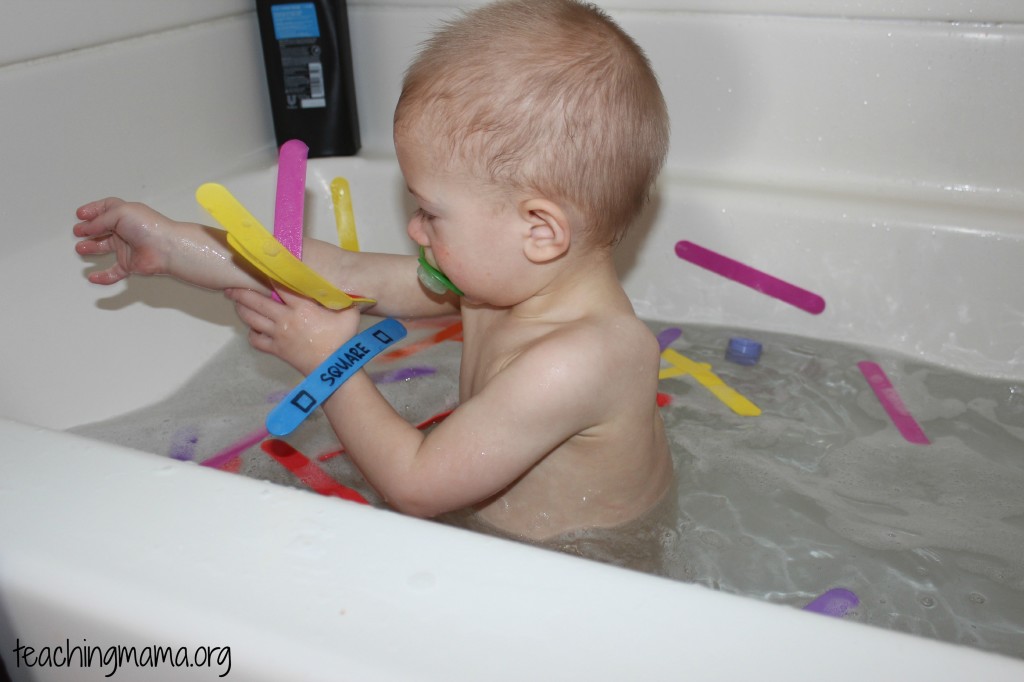 For my oldest, we made this activity into a math lesson. I taught him how to create a triangle, square, and rectangle using the foam sticks.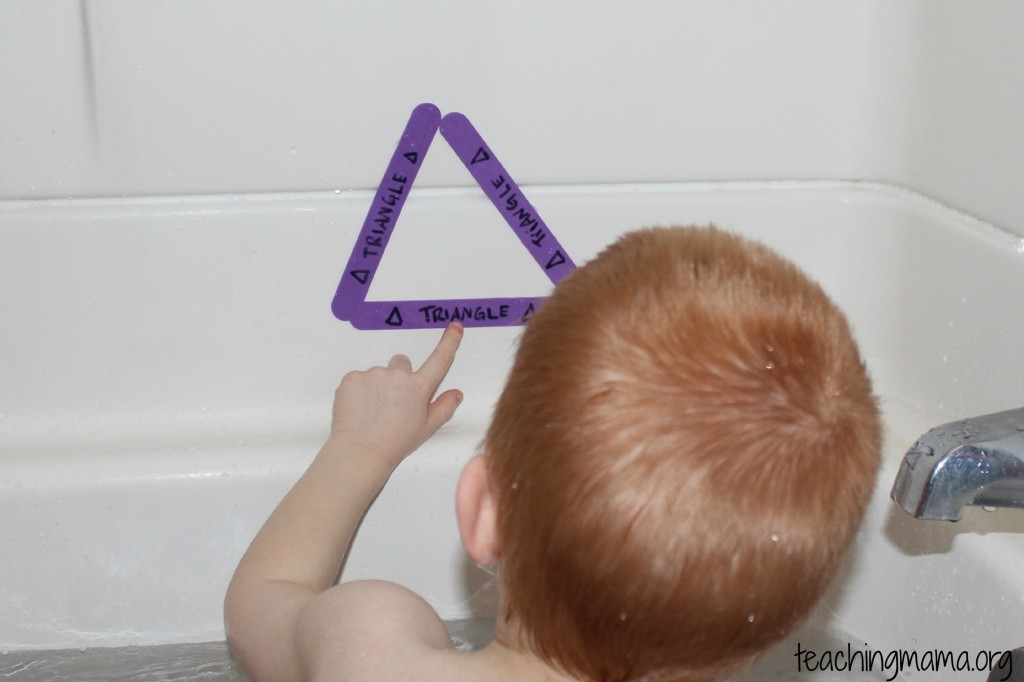 To prepare for this activity, I just wrote the name of the shape and drew the shape onto the foam stick. I also made sure the colors matched.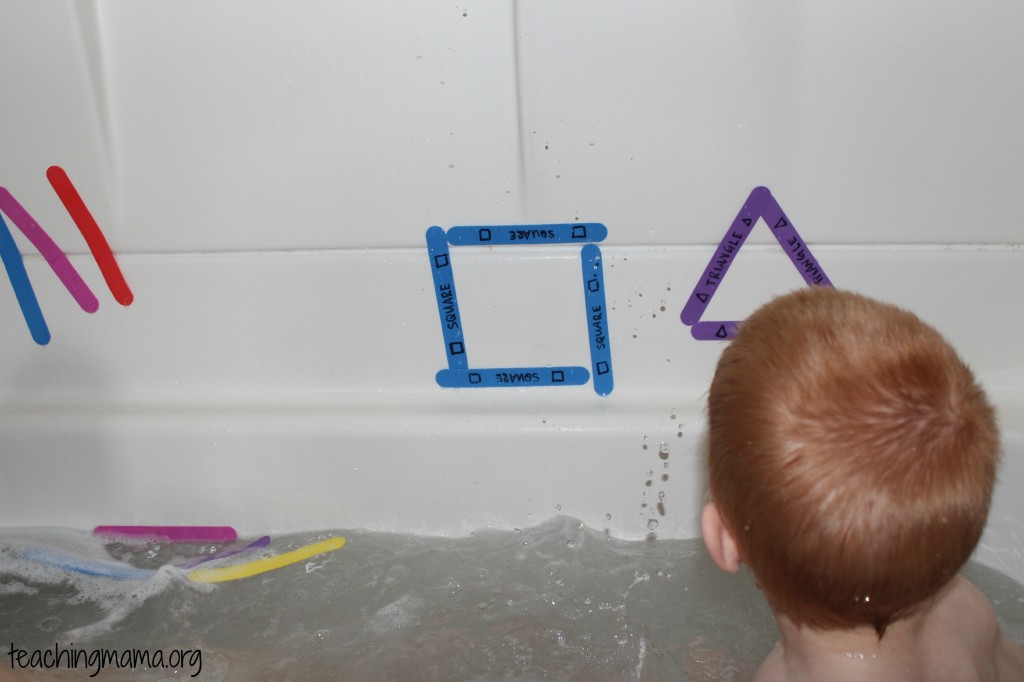 I love that this is a hands-on way to learn shapes!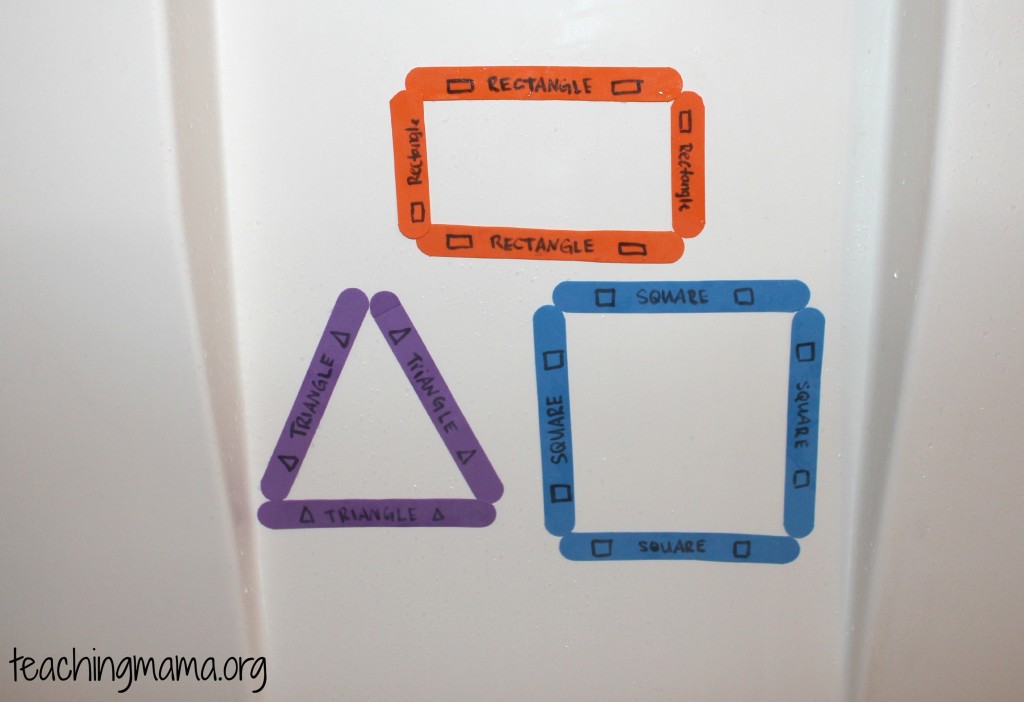 They discovered that they stick to their heads!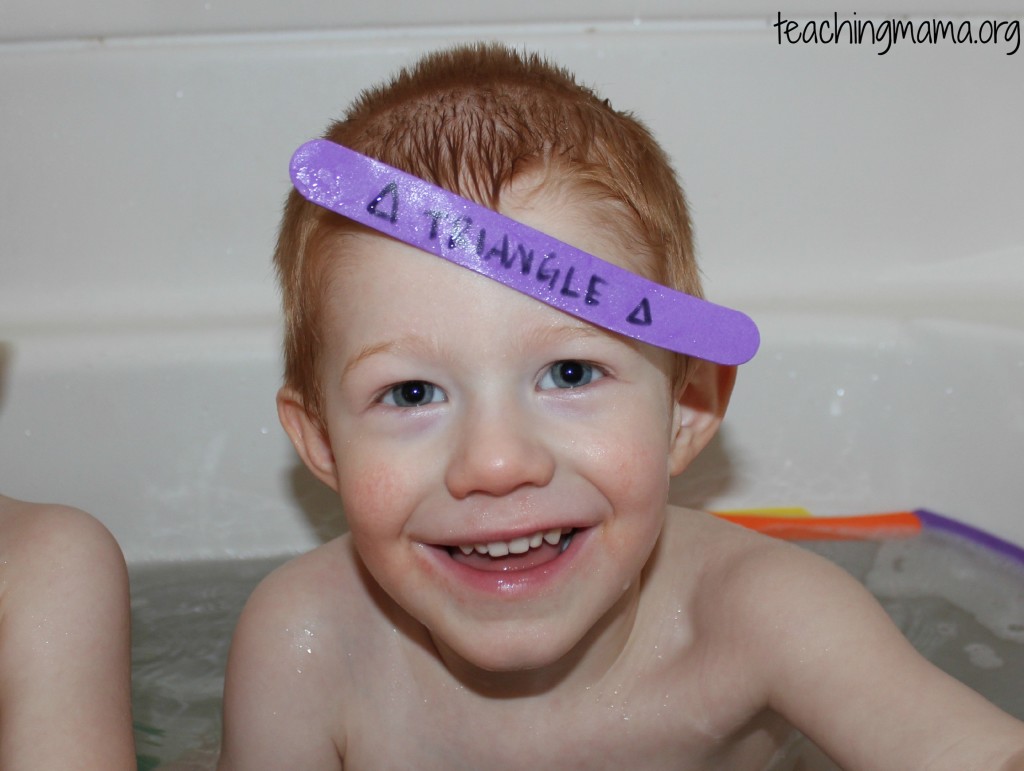 You could also practice patterns with the different color foam sticks.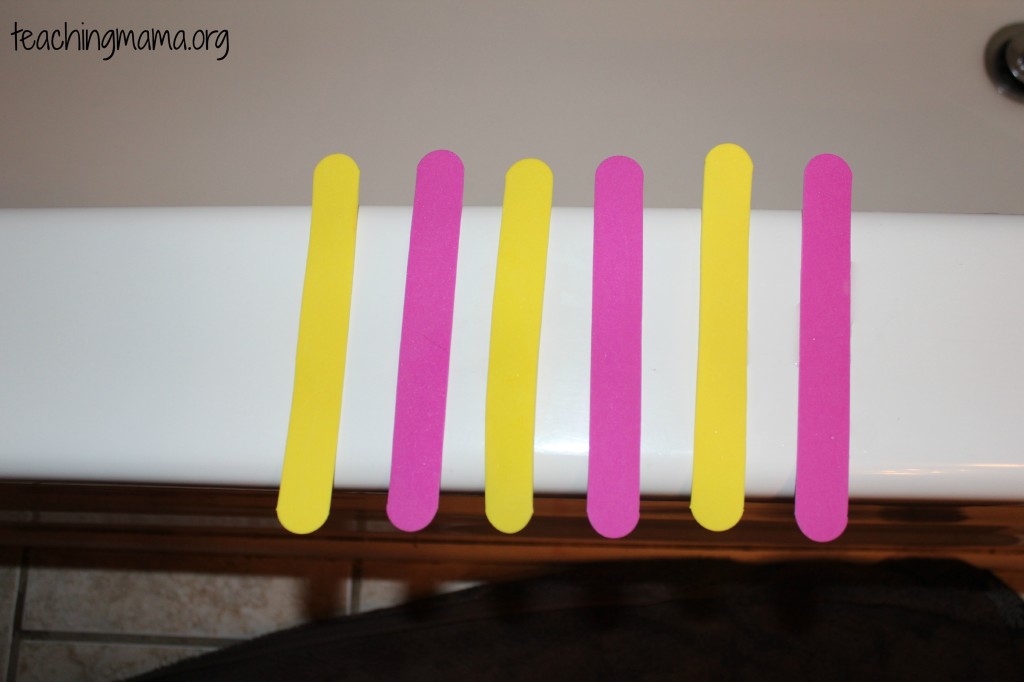 In order to use them again, just dry them out laying flat so they don't curl up.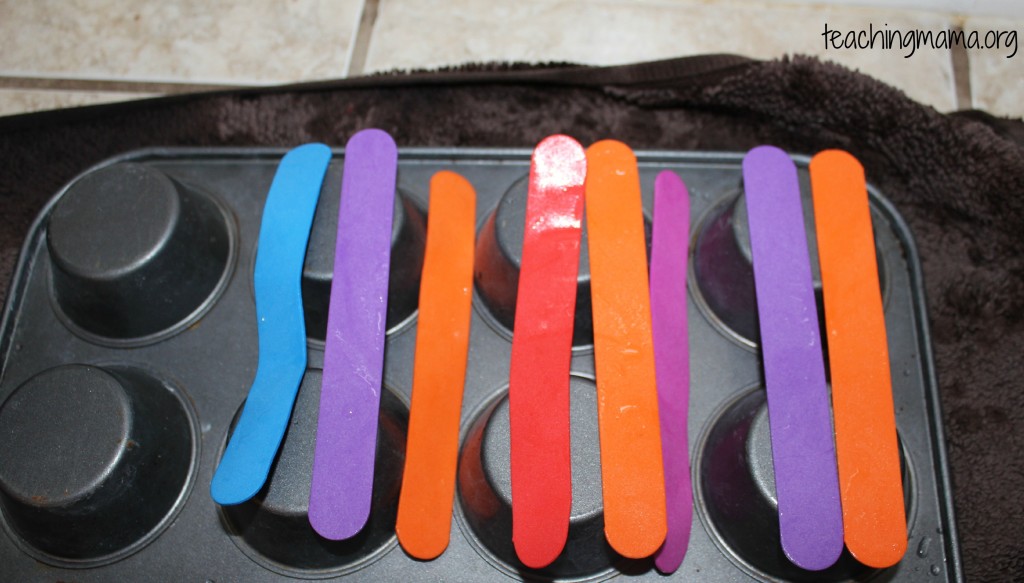 We loved this simple, yet fun activity. Will you try it out? 🙂