I love the simplicity of this activity. All you need are colorful pom poms and magnets. To make pom poms easier to manipulate for children, you just glue on magnets to the pom poms. Then you can put them on cookie sheets and the magnets allow them to stick and not slide around.
You could make the magnets smaller than mine or even use round ones.
A while back we did a similar activity with puff balls and practicing one-to-one correspondence. If you're wondering what that means, it's the ability to match one object to one corresponding object or number. The concept is so fundamental that we don't often think about it as adults, but kids need to be taught this. So for this activity, I created a numbers sheet and had Troy put the colored pom poms on the correct number line. Before we began, I had him sort the pom poms into separate colors.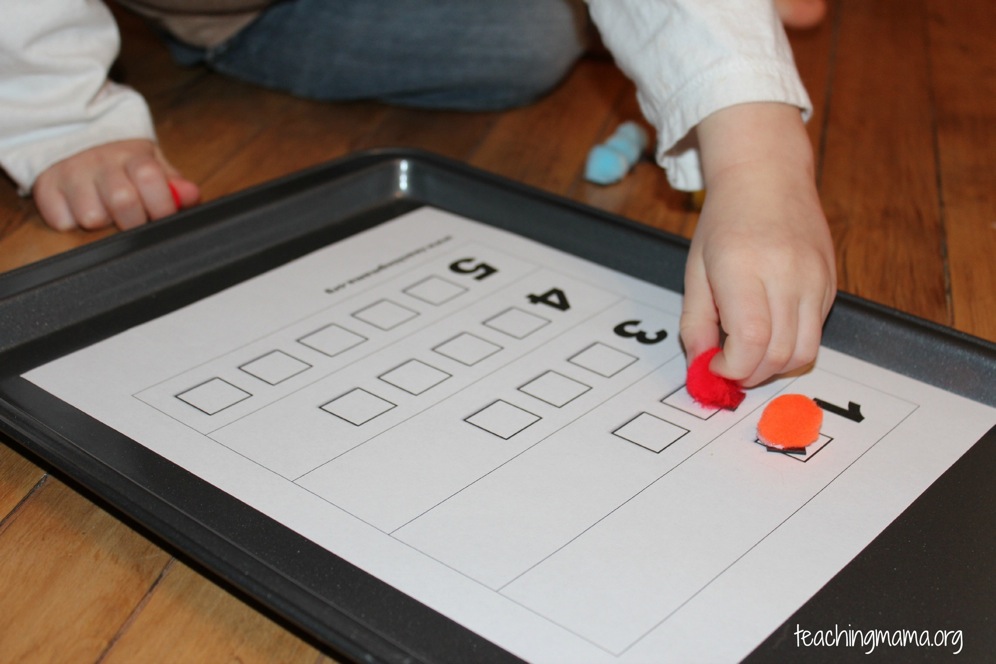 The magnets helped the pom poms stay in place.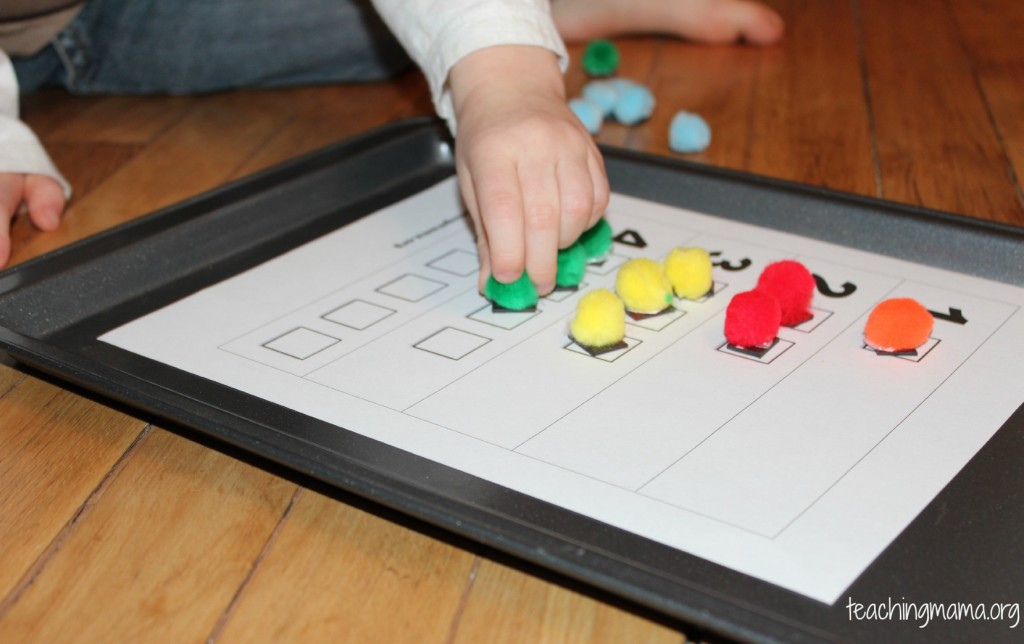 Then we did a color patterns activity. I showed him one line of patterns (covering up the other lines so he would't get overwhelmed). Then I had him observe the color pattern. In the first two lines, it was an AB pattern using two colors. He had to fill in the last two colors in the pattern. The second half of the page were ABC patterns using three colors. He just had to fill in the last color in the pattern.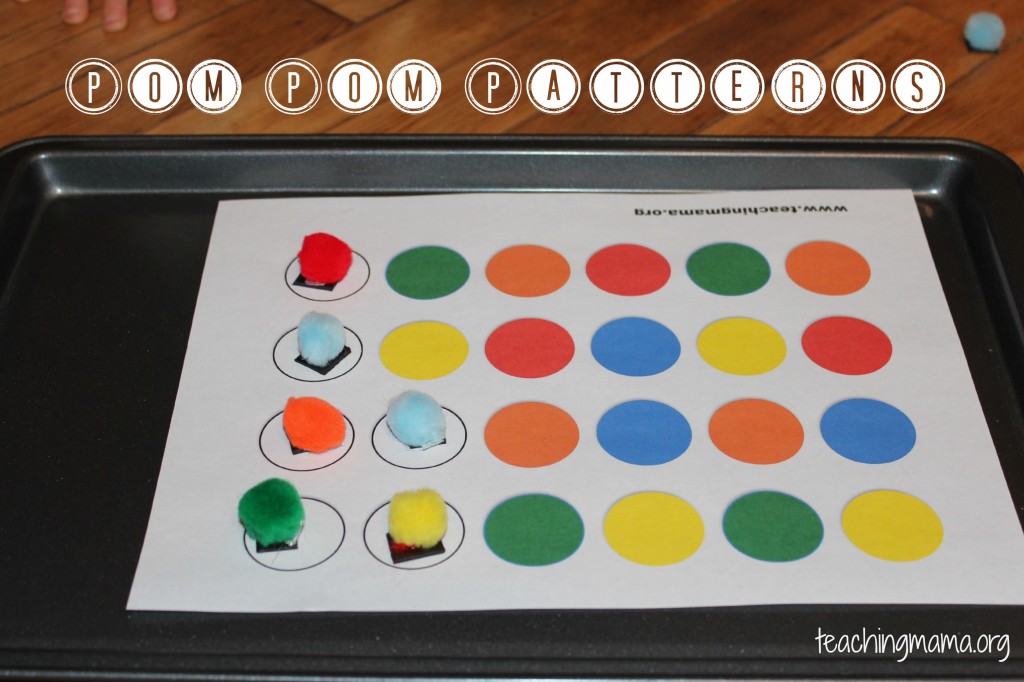 If you would like a PDF copy of the two worksheets above, just click on the following links: