September is in full swing, which means apple themed activities are abound! Today I'm sharing with you an apple fraction dominoes game. It's great for older children, but can also be played with younger children. The goal of the game is to match up the pictures, so even preschoolers can join in on the game. In fact, it's a great way to introduce them to fractions!
Disclosure: This post contains affiliate links. 
Materials for Apple Fraction Dominoes Game
card stock or white copy paper
scissors
laminator (optional- this is my favorite brand)
Apple Dominoes Game
Before playing, make sure to print the cards and cut them apart. You may also laminate them for durability.
How to play the game:
This is just like normal dominoes, it's just using apple fraction pictures!
Deal 5 dominoes to each player.
Lay one domino in the middle.
Have the first player lay down a domino that matches the fraction on either side of the domino.
Continue to the next player and build upon the domino train.
If a player doesn't have a match, they draw one domino.
Whoever uses all their dominoes first is the winner.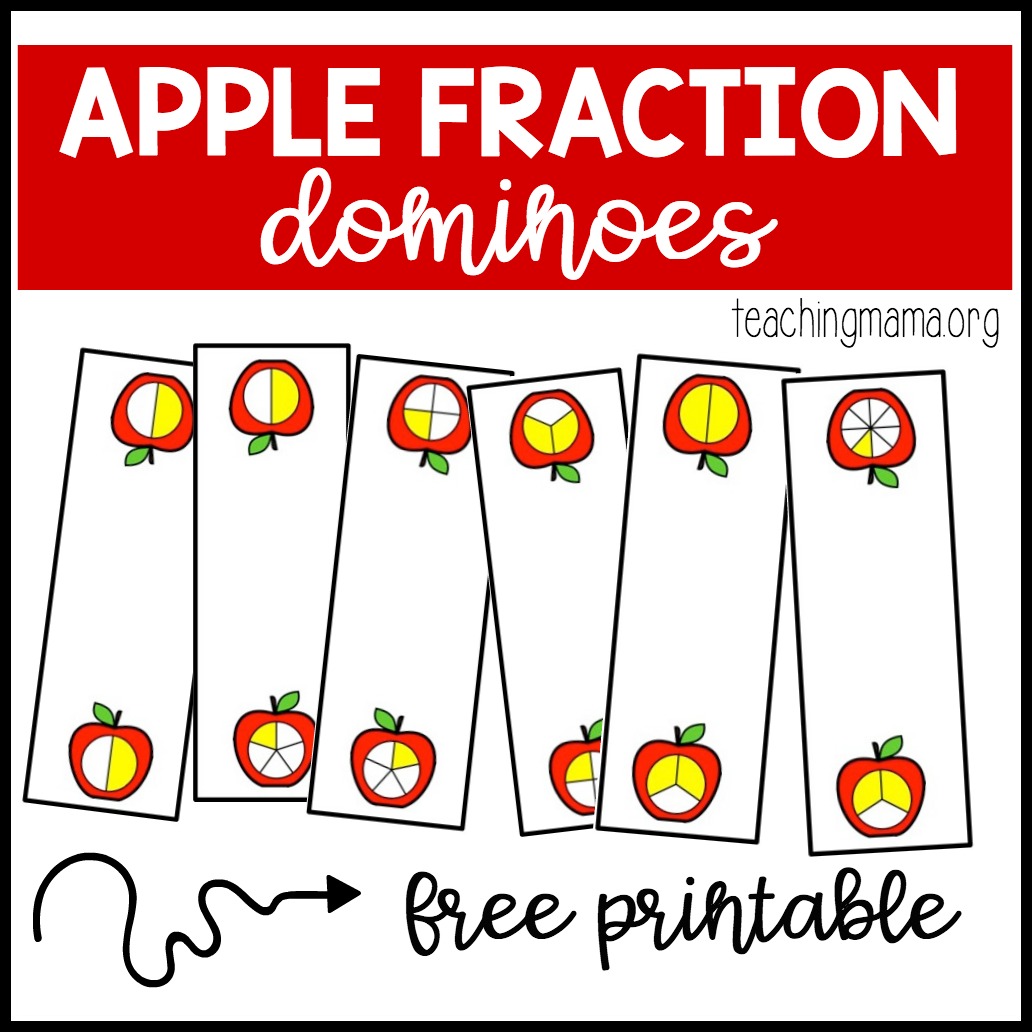 How to Use the Game
at home with your child for math practice
in a math center in a classroom
in a small group with a teacher
Fractions are typically introduced in 3rd grade. Since this is simply a matching-type game, you could use this game with children younger. I played this with my 4-year-old and he caught on pretty quickly how to look for the matches.
You can download the printable right here –> apple fraction dominoes printable
Hope you'll try this out!