Why Do Plants Have Leaves?
Disclosure: This post contains affiliate links. See my disclosure for details.
Has your child ever wondered why plants have leaves? In the book, Why Do Plants Have Leaves, Celeste Bishop explains that leaves are one of the most important plant parts.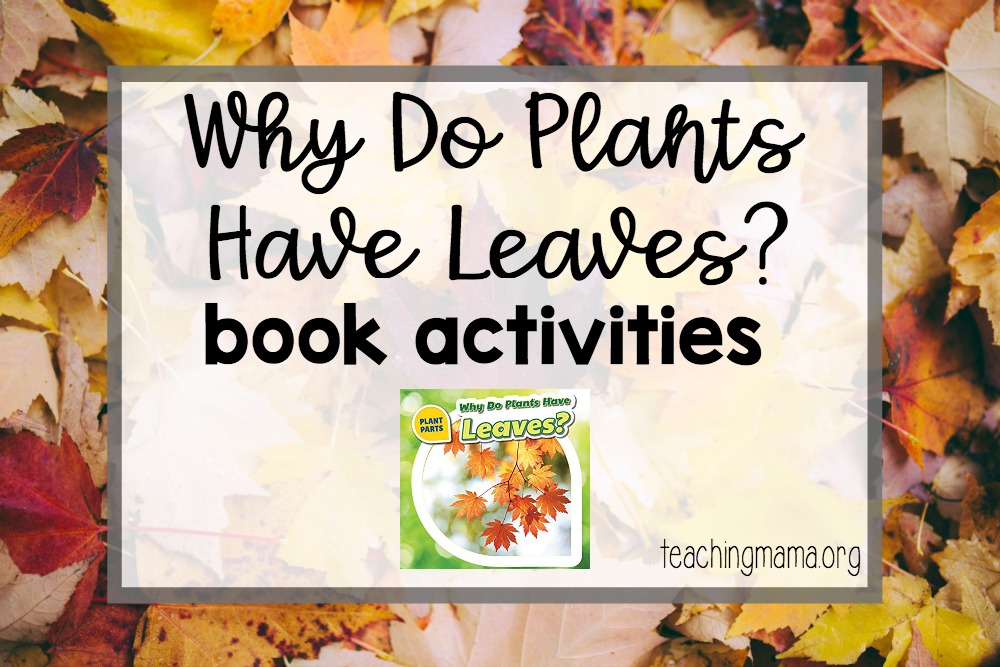 This little 24 page book is packed with wonderful, fun facts about leaves! I have a few super fun activities you can do to go along with this book, or really any book about leaves. These activities cover geography, literacy, math, science, art & crafts, fine motor, and hand & eye coordination activities! So let's begin…
Geography & Literacy
Once you've read the book with your student, take a trip to your yard to explore and gather some leaves. Your student can discovery the cool facts you just read about.
It's always fun to get outside and hunt for items in nature!
You can make it extra fun by using a kid telescope so the unreachable leaves in trees can be closely explored too.
Math, Science, Fine Motor, Hand & Eye Coordination
Once you've gathered all your leaves, you can do a little math and science! For a simple math activity just count the leaves. You can also do some adding and subtracting!
Use a microscope to examine the leaves you gathered, perhaps the tiny holes that help take in air for plant can be seen. Either way, something new will be discovered. I love this kid microscope!
Another fun and simple science experiment you can do is put some water in a bowl to see if the leaves will float or sink. Then discuss why it did or didn't!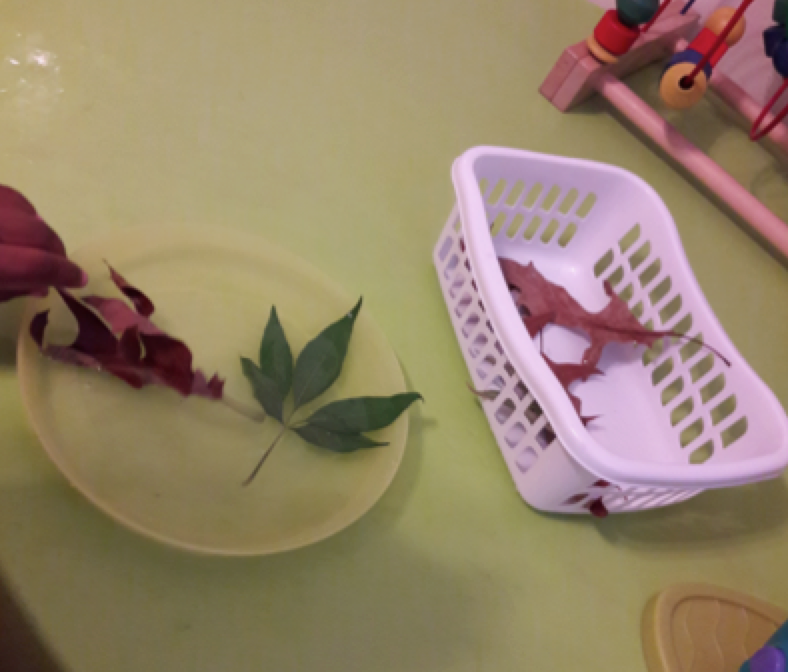 Art & Crafts
Doing impressions are so fun and they turn out beautifully. Take one of your leaves (one that is still alive) and make a leaf impression. You can use washable paint, and mixed the colors as you like. To make it a keepsake, label the type of leaf it is, and laminate it once it's dry.
I love how this turned out! It would be a great keepsake, too.
You can do all these activities over the course of a week. When you do, you will have successfully taught your student geography, literacy, math, science, art & crafts; practiced fine motor skills, hand and eye coordination…all with a leaf! How cool is that?!
I hope you and your child have fun learning with leaves!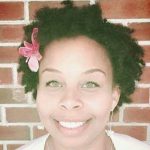 BIO: Melissa A. Johnson is a devout Christian, wife to Jeremy, and mother of 1 toddler girl, Brianna. She holds a Bachelors of Science and a Teacher Certificate. Melissa is currently a Pre-K & Kindergarten teacher and resides in Houston, Texas. She loves to create preschool activities for her daughter and cook!