Christ-Centered Easter Printables for Preschoolers
I cannot believe we celebrate Easter this week! It definitely seems early this year, but that's okay with me because it's one of my favorite holidays. While Easter baskets and eggs are fun traditions, our family puts a big focus on Christ's resurrection during Easter. To make this part of our preschool at home lessons, I put together a packet of Christ-centered learning printables. I'm excited to share that I'm offering it FREE to you all, too!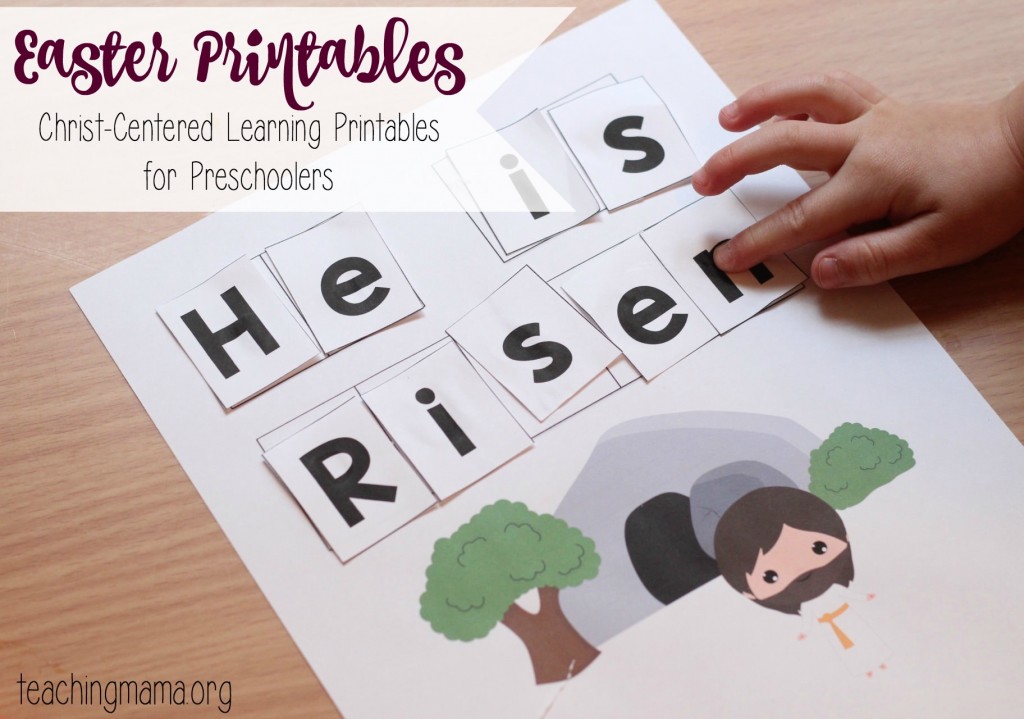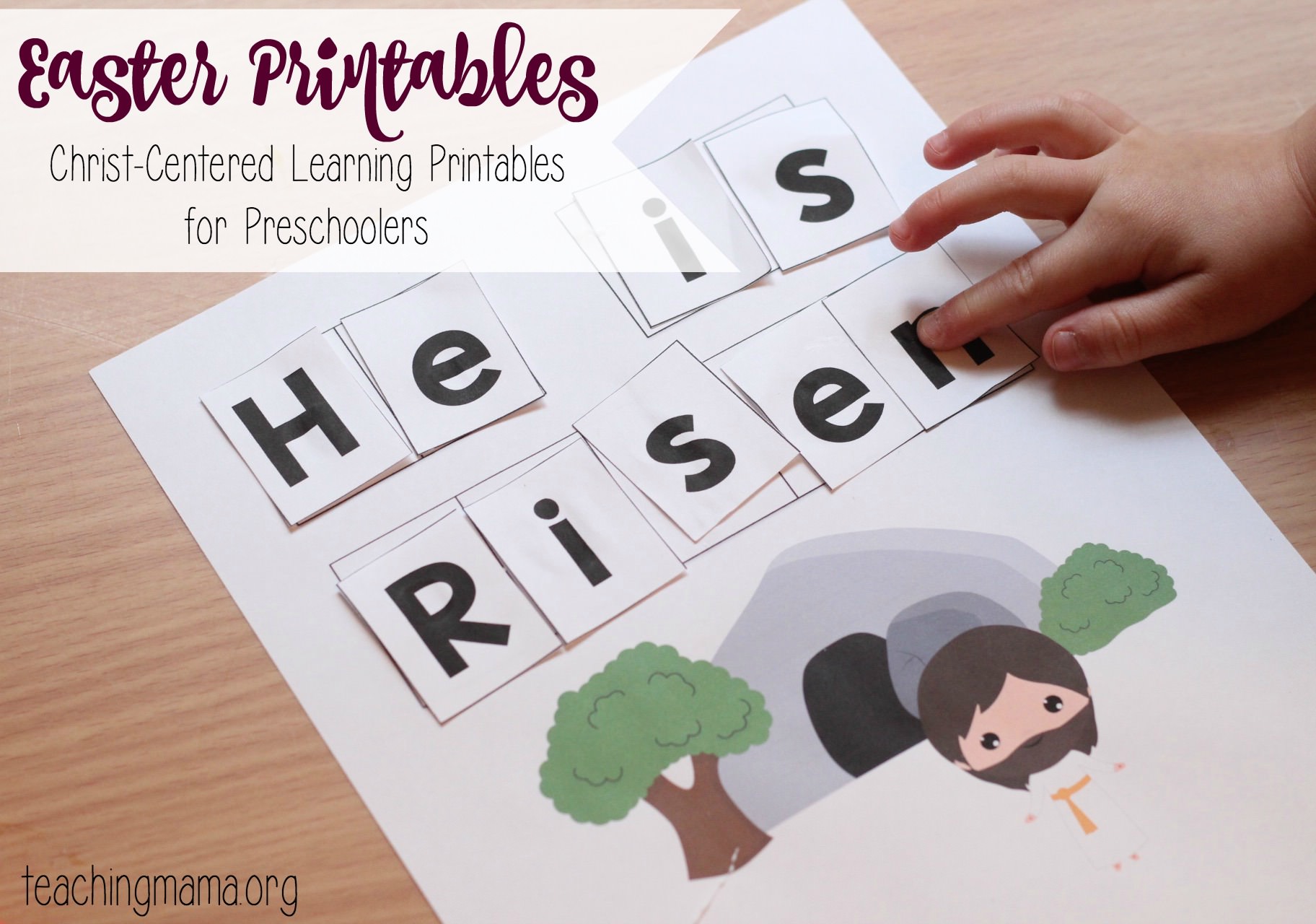 In these Easter printables, you'll find the following:
alphabet tracing
number tracing
tracing straight and curved lines
scissor practice
patterns
dot-to-dot picture
story sequencing
cut and paste picture
Bible verses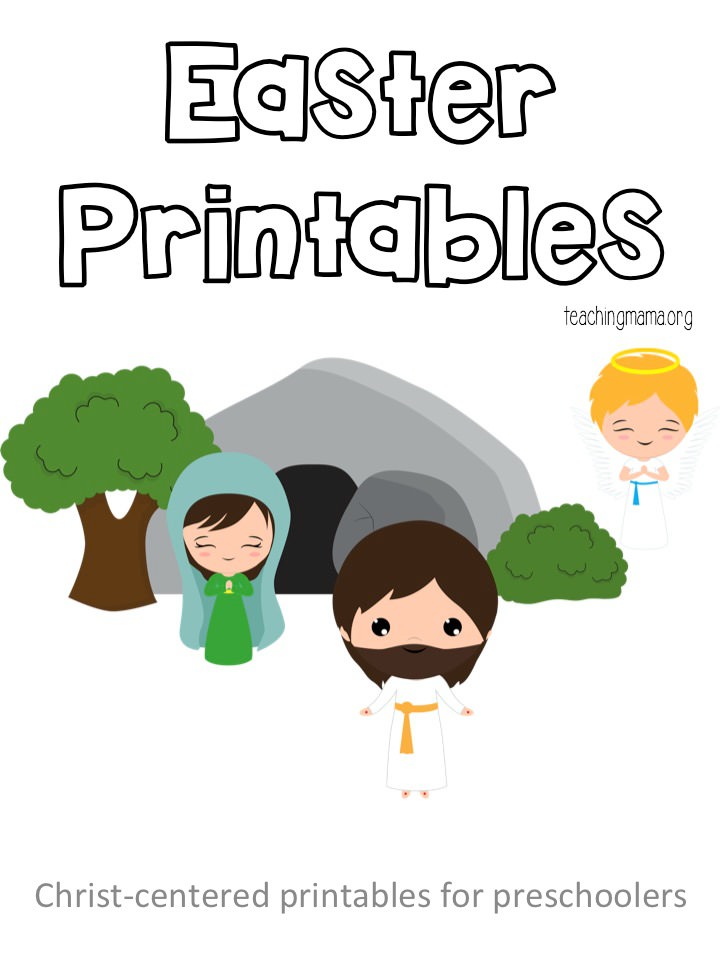 I have two favorite activities from this packet. First, is the story sequencing activity. There are 8 picture cards of the Easter story and the child puts them in order and retells the story. While it doesn't show every detail of the story, it does have the main points. If you're not familiar with Christ's crucifixion and resurrection, I encourage you to read Luke Luke 22: 47- Luke 24 in the Bible.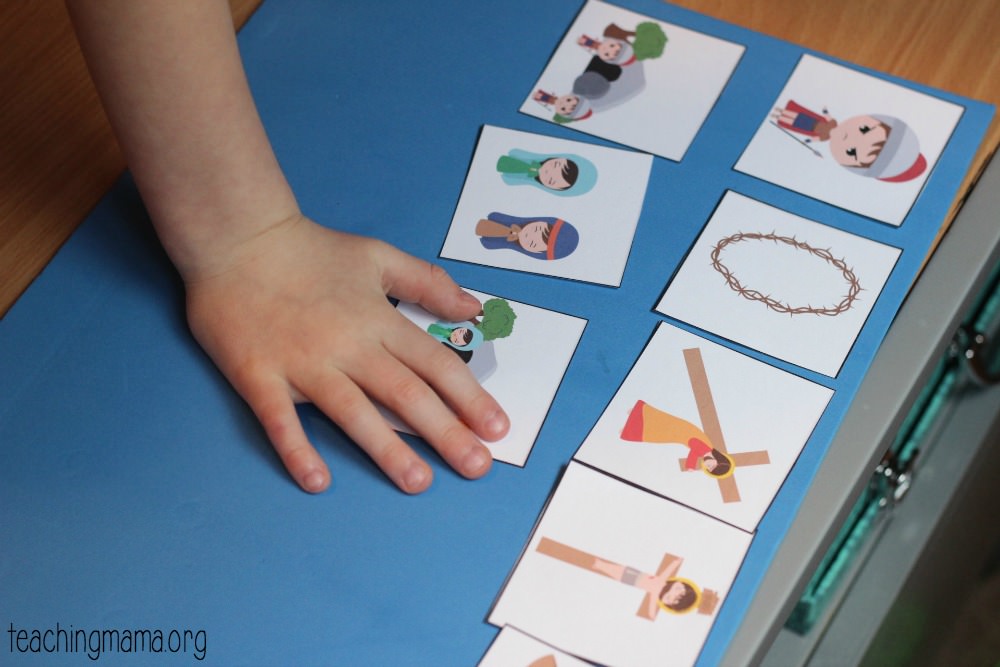 I also love the cut and paste activity with the phrase "He is Risen". Cut out the letters, match them to the page, and glue them down in order.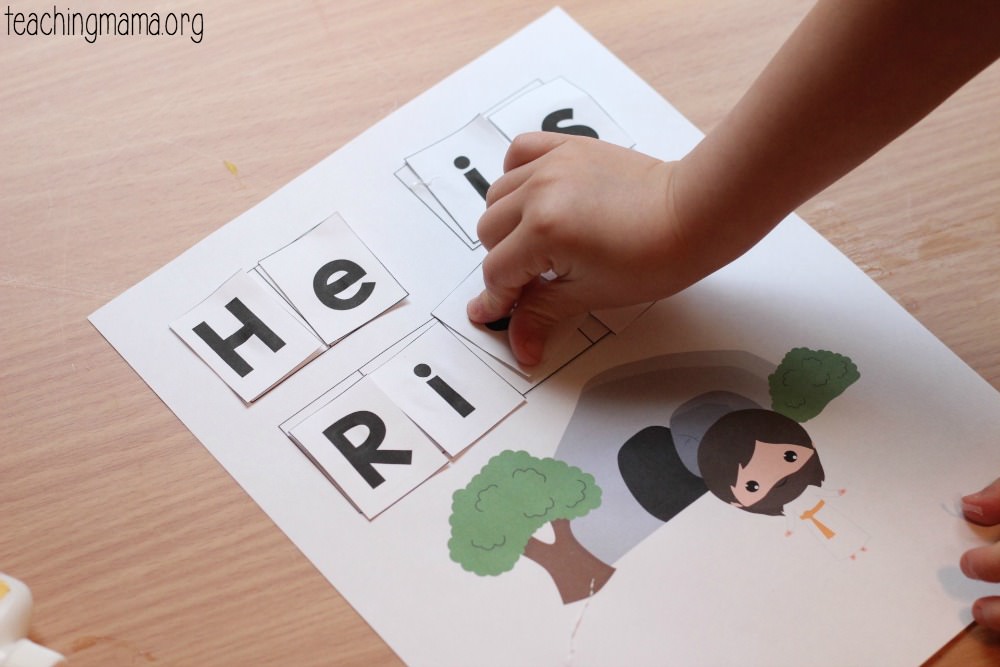 I hope you'll be able to use this packet in your preschool, church, or homeschool.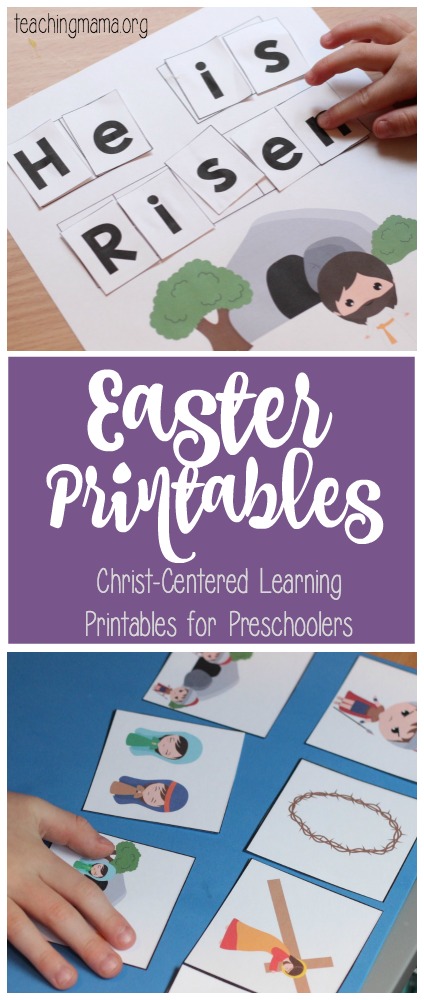 You can download the packet here —> Easter Printables
Happy Easter! He is Risen!