Life Cycle of Snowflakes Booklet
It's snowing like crazy today! In fact, the boys didn't have school today because of the snow. Watching the snow fall had got me thinking about the life cycle of snowflakes. I put together a booklet to teach little ones how a snowflake is formed. It's really quite cool!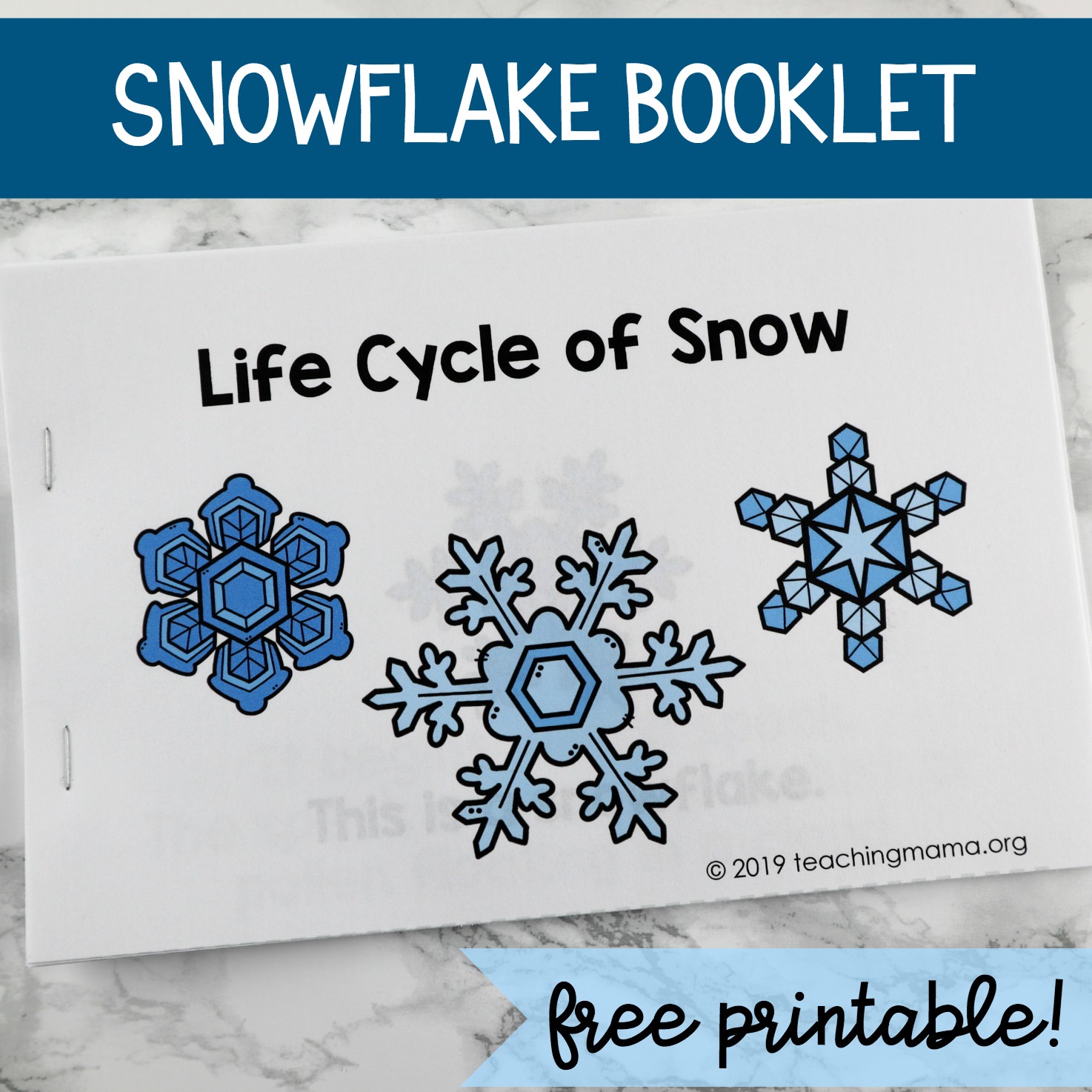 First, let me recommend the book we love to read. It has so many great facts about snowflakes! It's called The Story of Snow by Mark Cassino.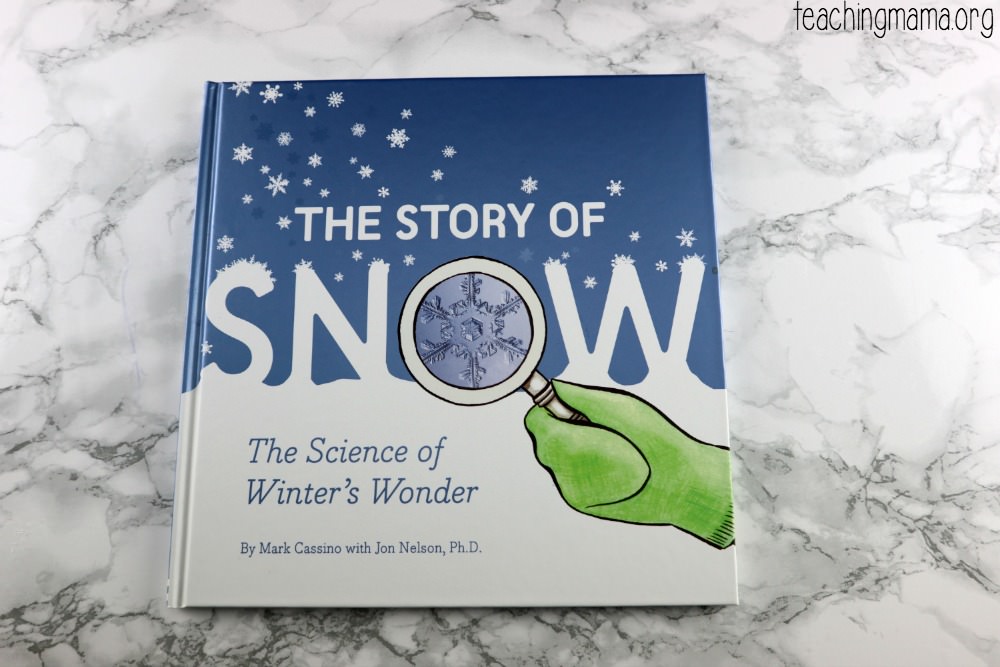 The facts in this book inspired me to write this printable booklet for you.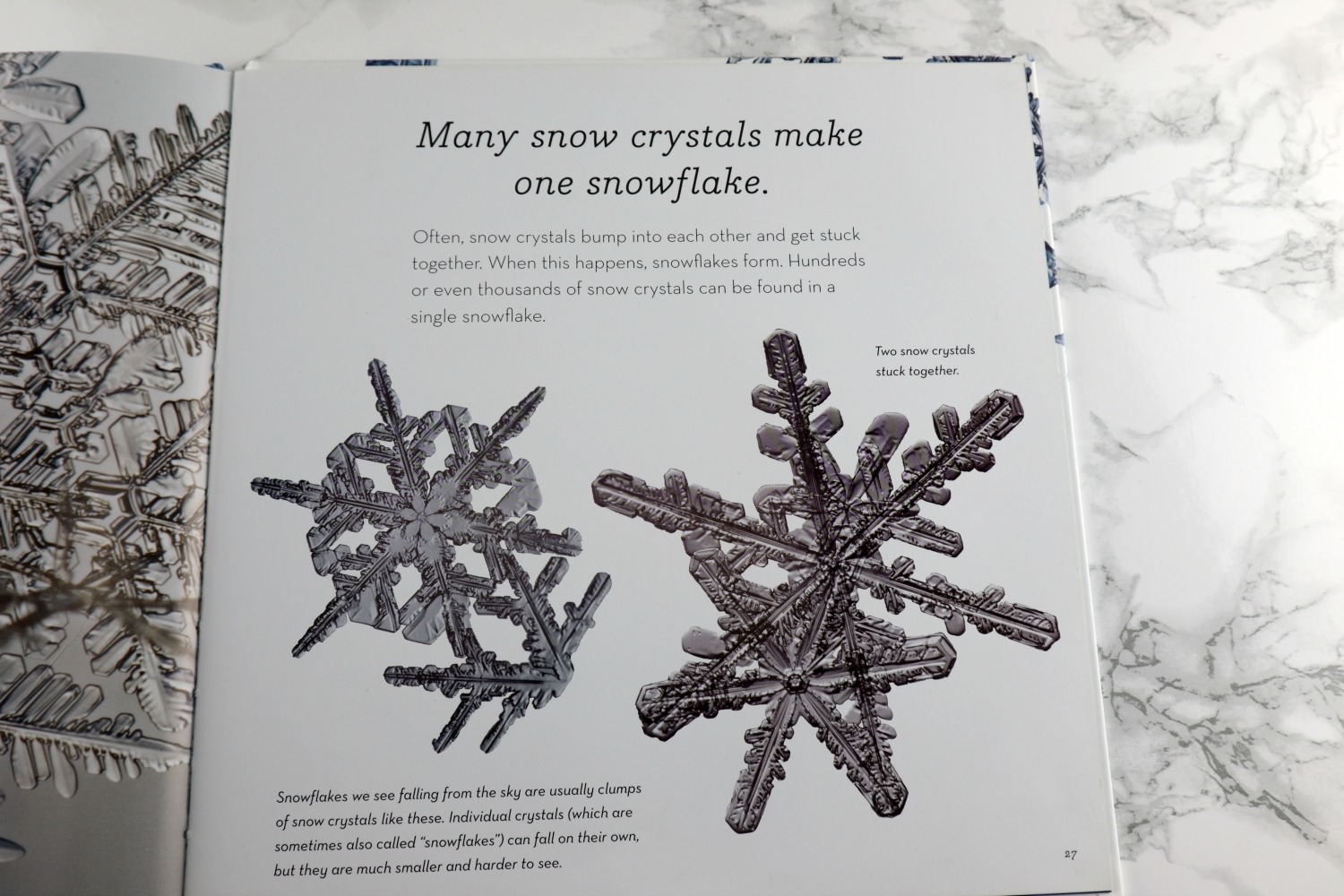 The printable booklet breaks down what the life cycle of snowflakes is. I tried to use simplified vocabulary to make it easier for your little one to understand. I have a color version and black and white one.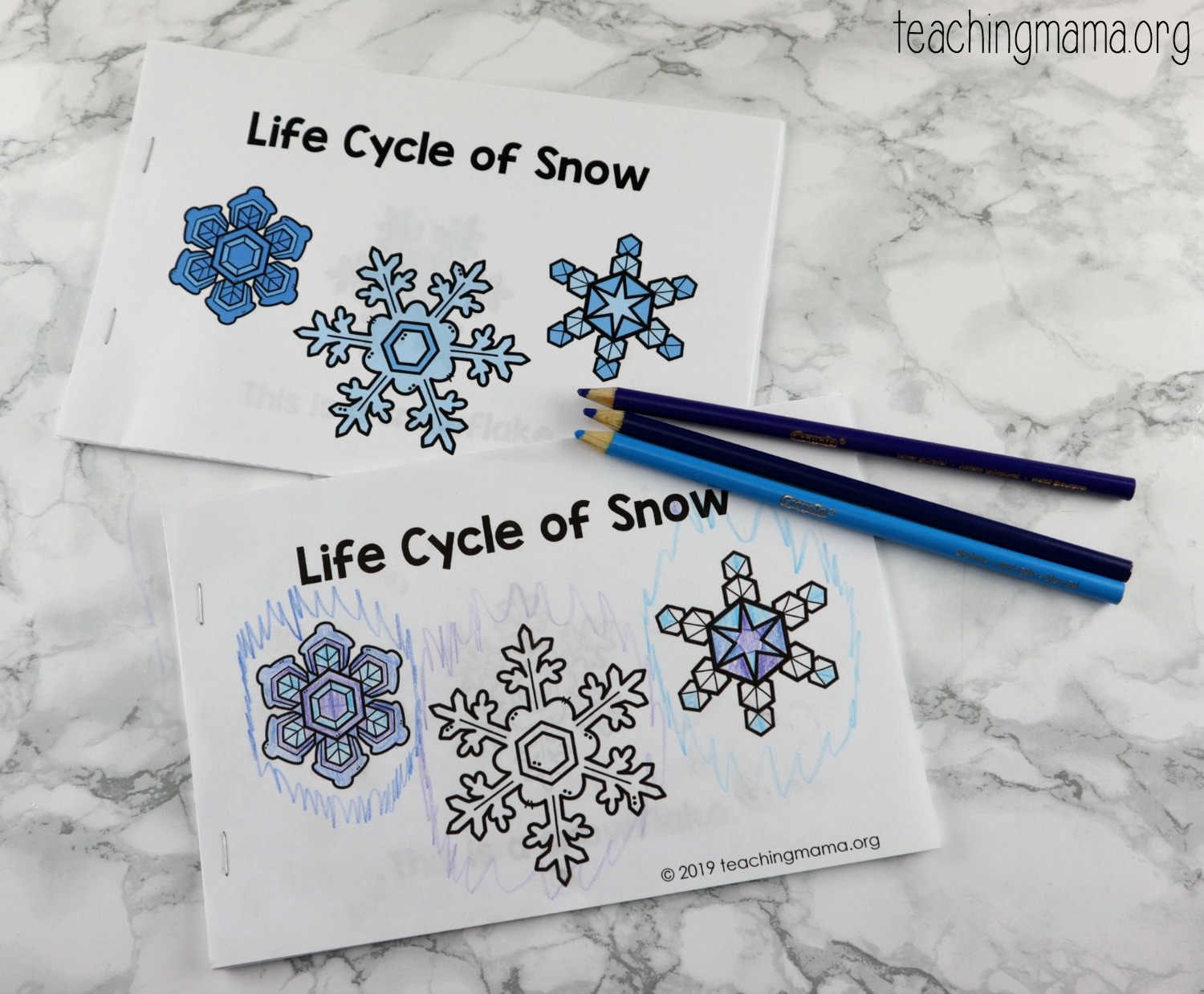 The color one would be great for just reading to your child or students.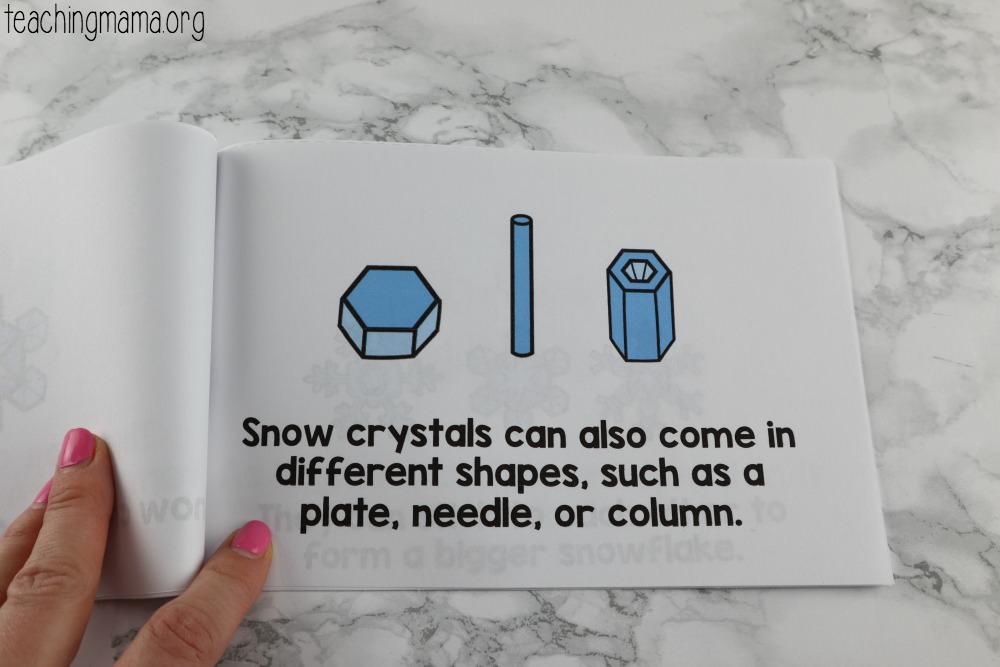 The black and white one is great for students to color.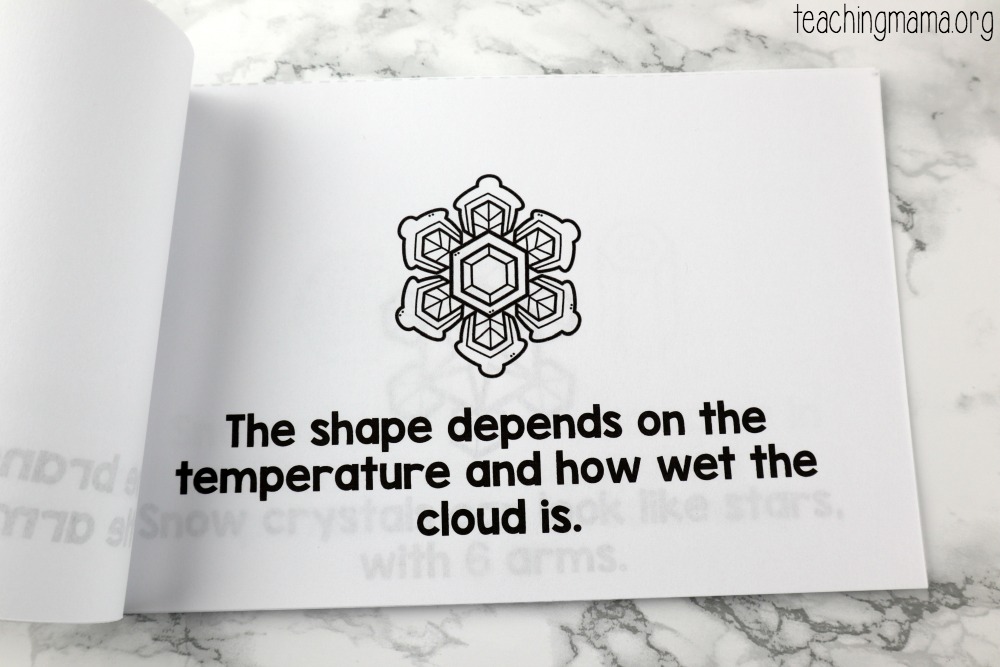 After you download using the link below, just print it on paper, cut on the dotted lines, and staple on the side.
You can download the free printable here —> Snow Life Cycle
Hope you enjoy this resource!