Alphabet Wheels for Beginning Sounds
I have been learning a lot about the science of reading and one big takeaway is the importance of phonemic awareness. Phonemic awareness is about noticing sounds within words and alphabet knowledge is knowing what sounds letters stand for. One way you can practice this skill is with these alphabet wheels for beginning sounds! I love this activity because it is interactive and is a fun way to practice identifying beginning sounds in words.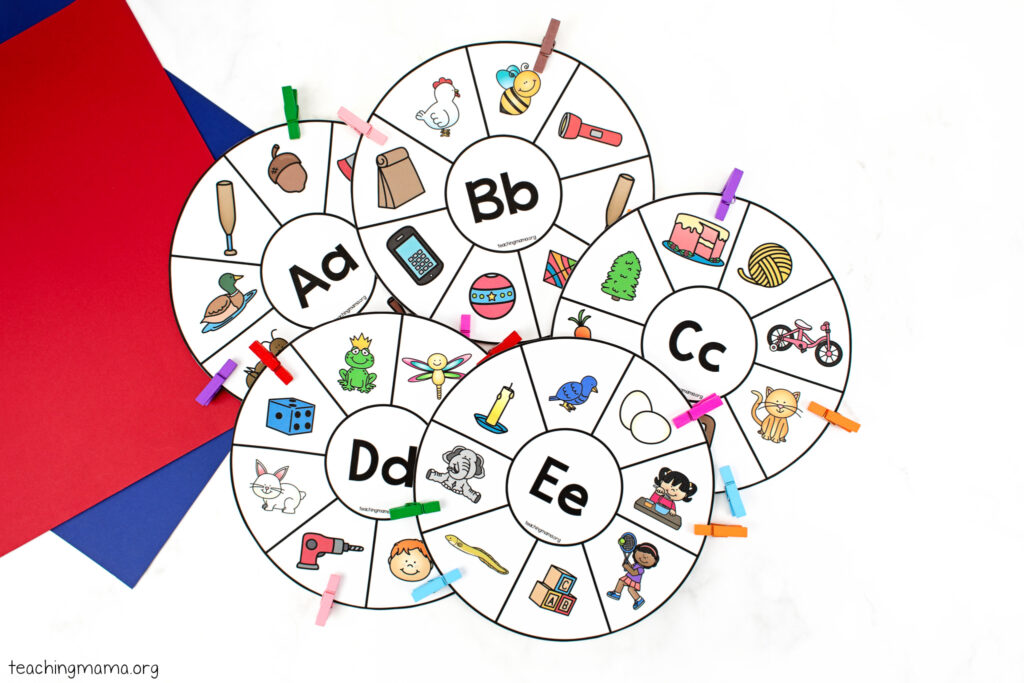 The Importance of Phonemic Awareness
Like I mentioned above, phonemic awareness is super important! Phonemic awareness is about speech sounds and decoding is making the connection between letters and the sounds they represent.
Did you know that even before kids can read words, we can identify students who are likely to struggle with decoding if we don't intervene? We can screen for signs of dyslexia and other decoding difficulties early on so we can help everyone learn to read! If you're interested in learning more about these screenings, visit here.
One way we can practice phonemic awareness is with alphabet wheels!
Materials for the Alphabet Wheels
These alphabet wheels are easy to set up! Here is what you need:
free alphabet wheels printable (at the bottom of this post)
scissors
clothespins
laminator (optional)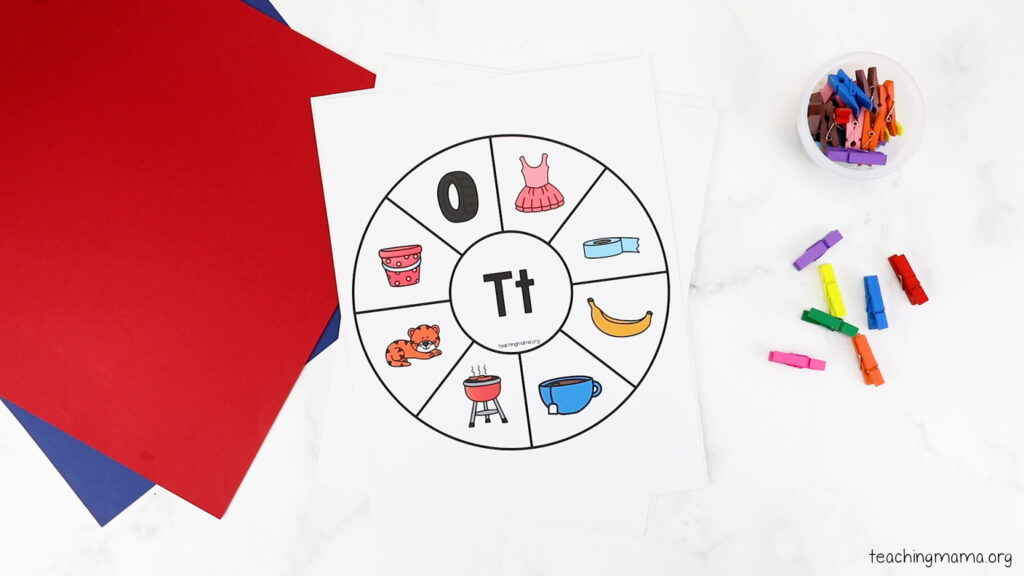 Before the Activity
To prepare for the activity, you will just need to do 3 simple steps:
Print the pages. I recommend printing on card stock paper. You can laminate them if you want them to be more durable.
Cut out the wheels.
Set out clothespins. I like small, plastic clothespins because they are easier for young children to use.
Using the Alphabet Wheels
Once you've prepped the wheels, it's time to invite your students to use them!
I recommend starting with just 1 or 2 wheels and choose letter sounds that they are most familiar with.
Model how to use the alphabet wheels. Here are the steps for the activity:
Identify the letter in the center.
Look at a picture and determine if it begins with that letter.
Clip a clothespin to the pictures that have the beginning sound.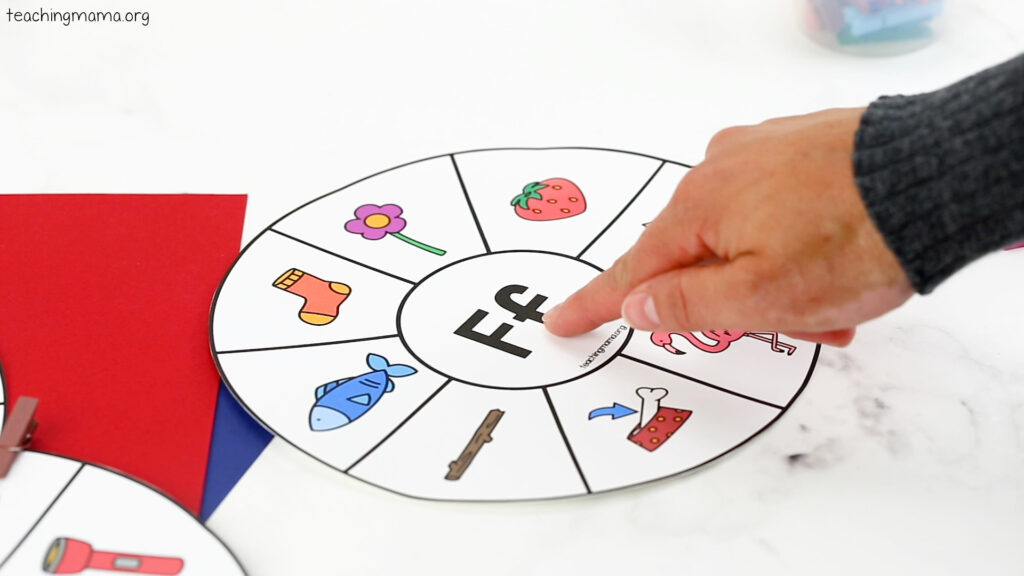 If your students struggle with fine motor skills and clipping a clothespin is too challenging, you can have them circle the pictures or set the clothespin on top of the picture.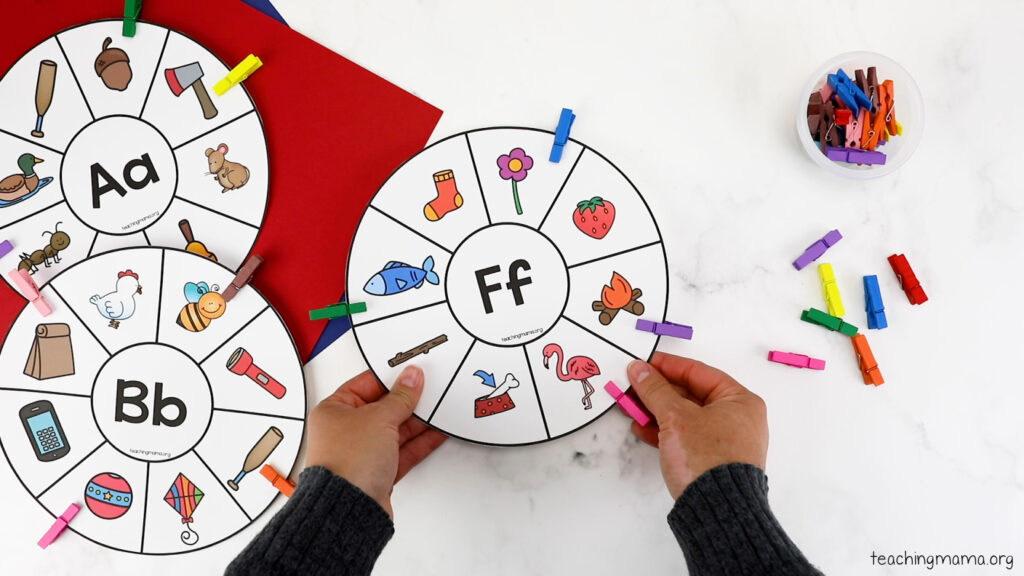 There are 26 alphabet wheels in this printable. 25 of the wheels have 4 pictures that match the letter. The only letter that has 3 pictures is letter X. For more practice, the students can sound out the beginning sounds for the other pictures.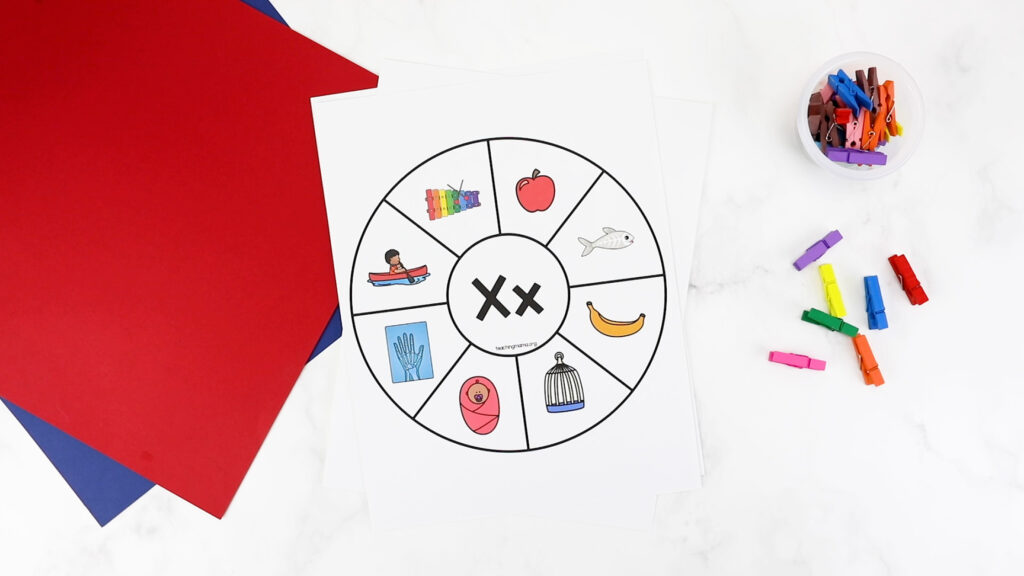 Try doing 1-2 alphabet wheels per day to increase your students understanding of beginning sounds. You can repeat alphabet wheels that they struggle with.
This would be a great activity to do in the classroom in a literacy center, in small groups, or at home for extra practice with caregivers. This activity would pair well with my printable alphabet booklets!
If you'd like to download this free printable, you can do that by clicking the button below!

Check out the alphabet wheels in action with the video below!