Root Beer Float Math Cards
Do your kids like root beer floats? Mine sure do! These root beer float math cards are a fun way for kids to practice addition and skills for story problems. You may just want to make a root beer float to go along with this activity! 😉
Directions
These cards help kids to practice addition and/or multiplication. The first card shows the recipe for one root beer float:
1/2 bottle of root beer
2 scoops of ice cream
1 cup
1 straw
On the other cards, there is a number in the top left corner. The number tells the students how many root beer floats are needed. Then the child will use addition or multiplication to figure out how much they need for supplies.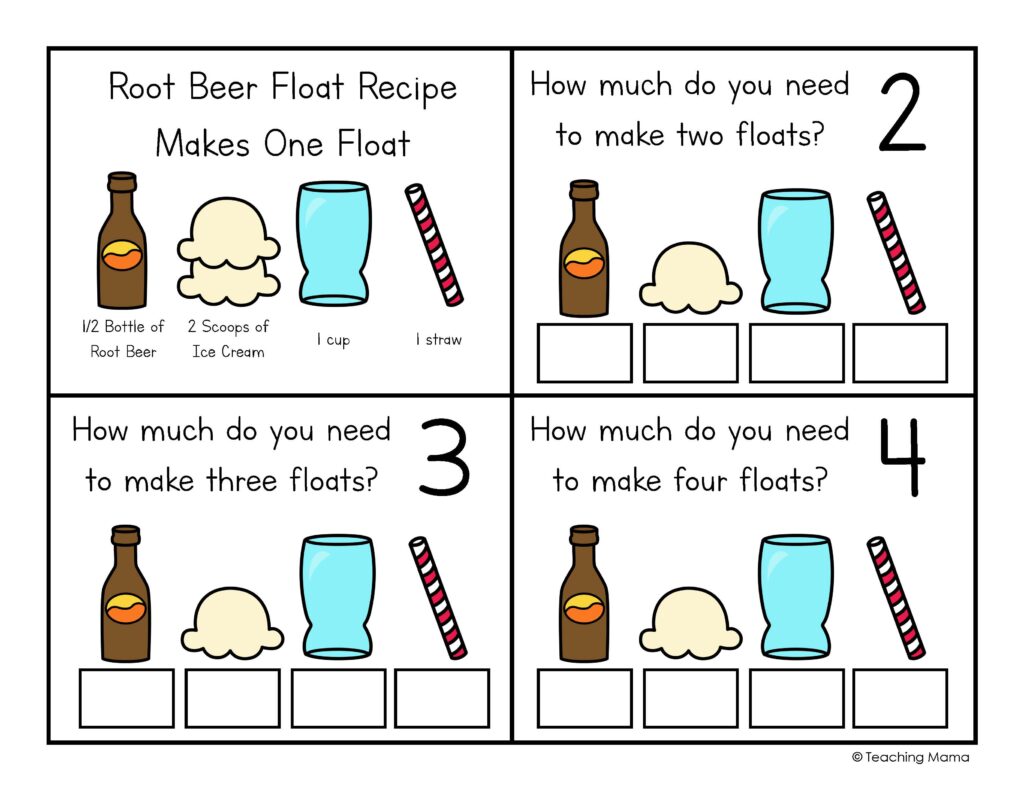 There are also cards that ask how many floats can be made with the number of supplies listed, like the cards below.
The last part of the packet has cards that have the child roll a dice four times and fill in the numbers in the blanks on the card. Then the child has to determine how many root beer floats can be made.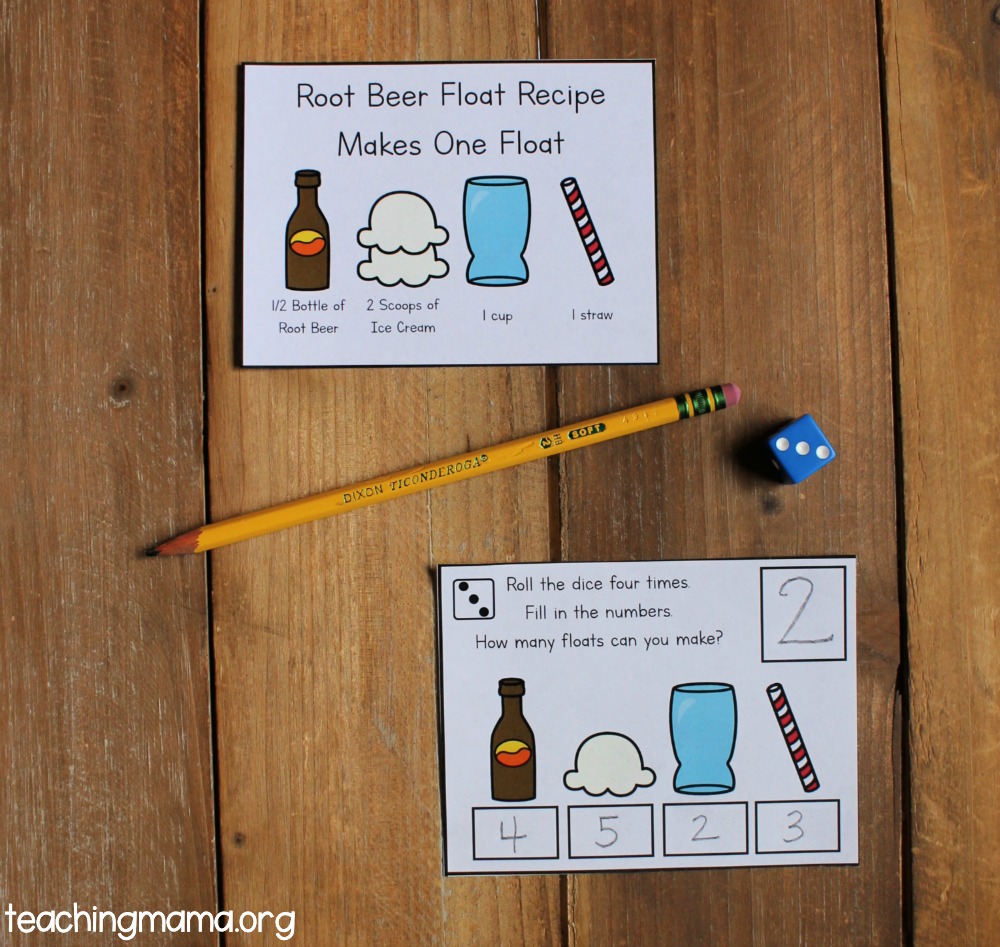 These root beer math cards would be great for independent practice or in a math center.
You can download this free packet here —> Rootbeer Float Math Cards
Happy learning!