5 Baby Chick Songs and Chants
Last week I shared 5 bunny chants with you all. Today, I have 5 baby chick songs and chants to share with you! These are great to sing with toddlers and preschoolers because it introduces them to rhyme, rhythm, and music! Plus some of these songs have actions, which little ones love. I picked up these yellow foam chicks in the Target dollar section and taped craft sticks to the back. You don't have to use these chicks, but you can incorporate them into the songs if you'd like!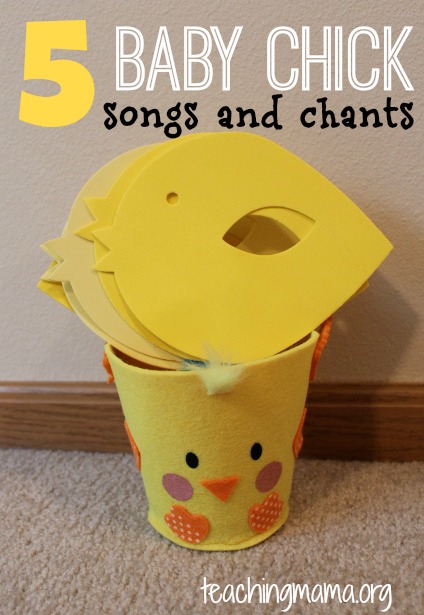 Here are the 5 chick songs and chants!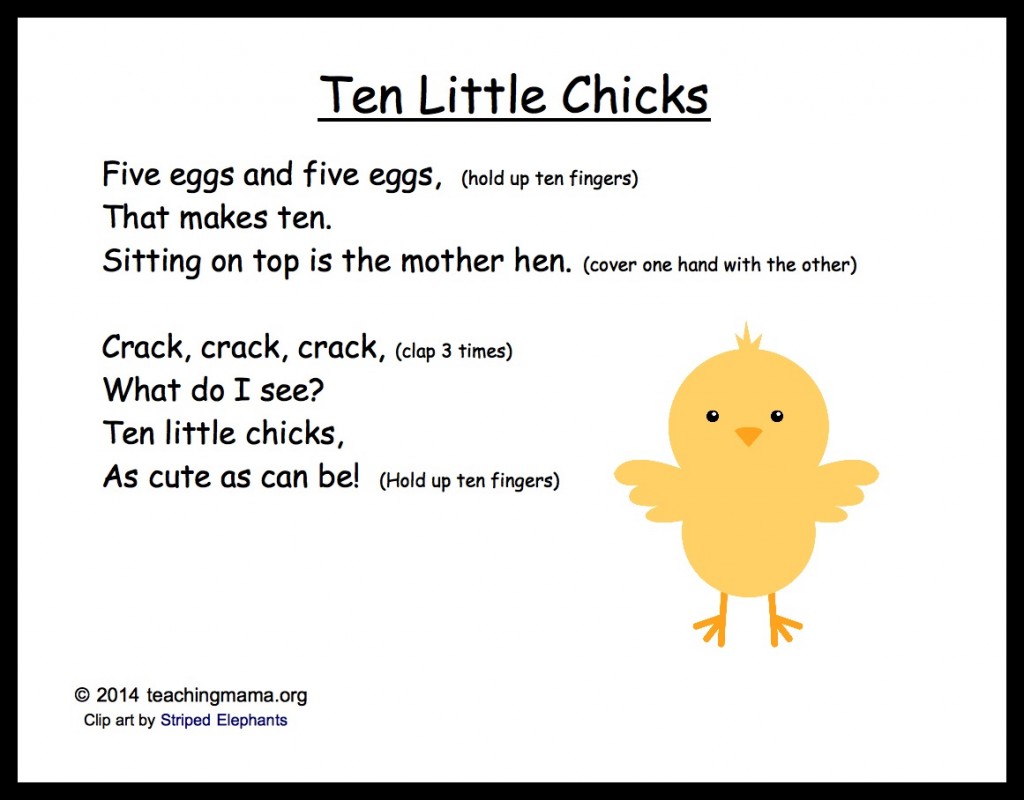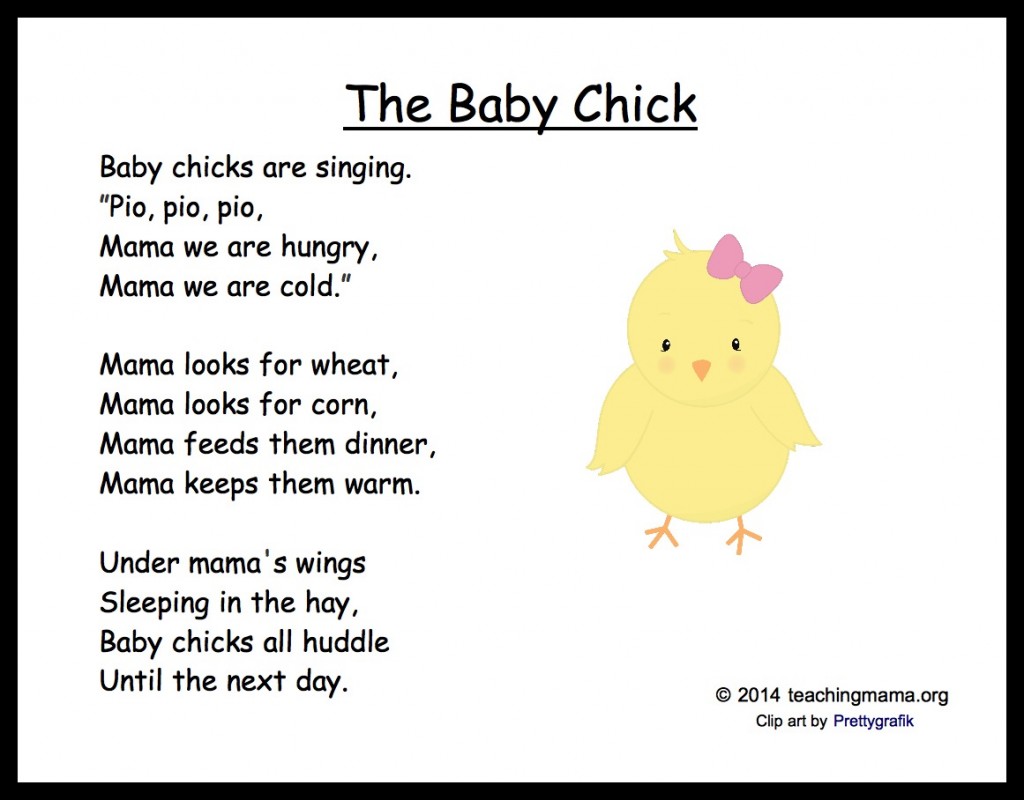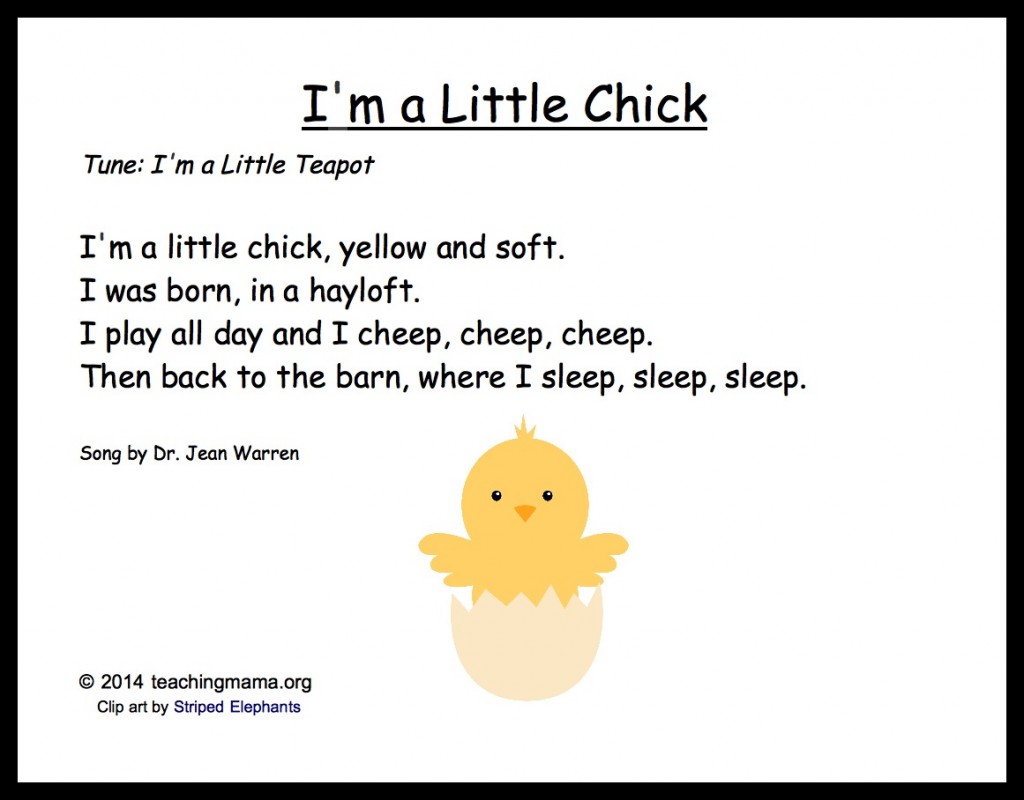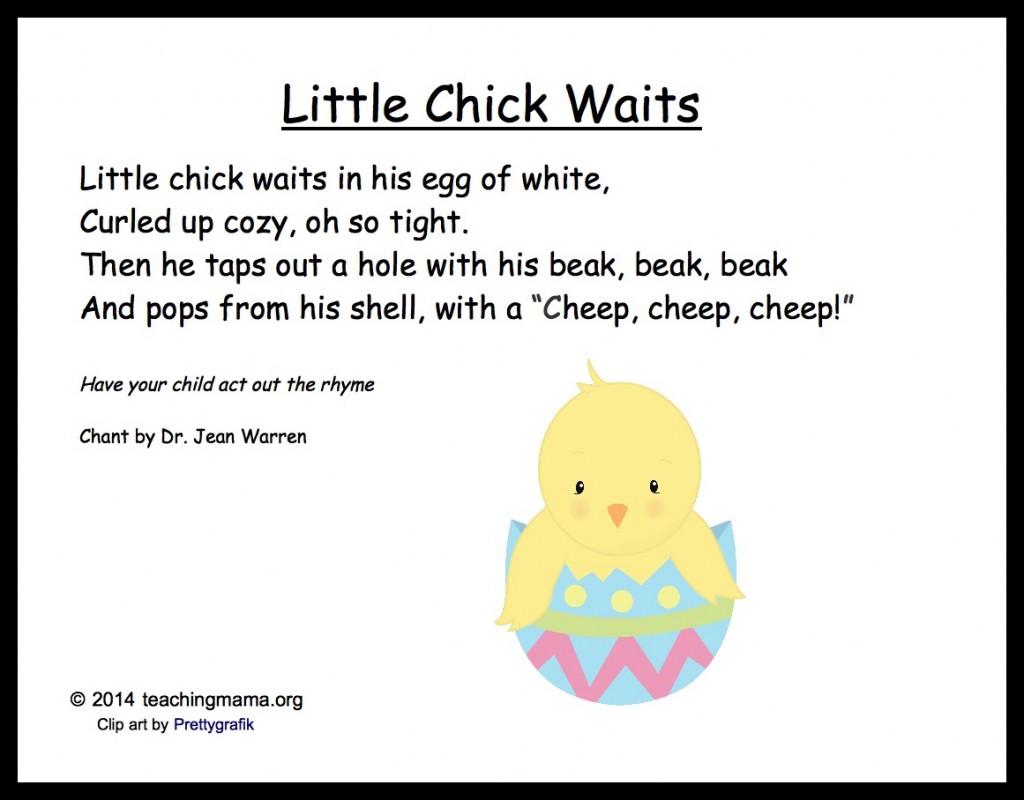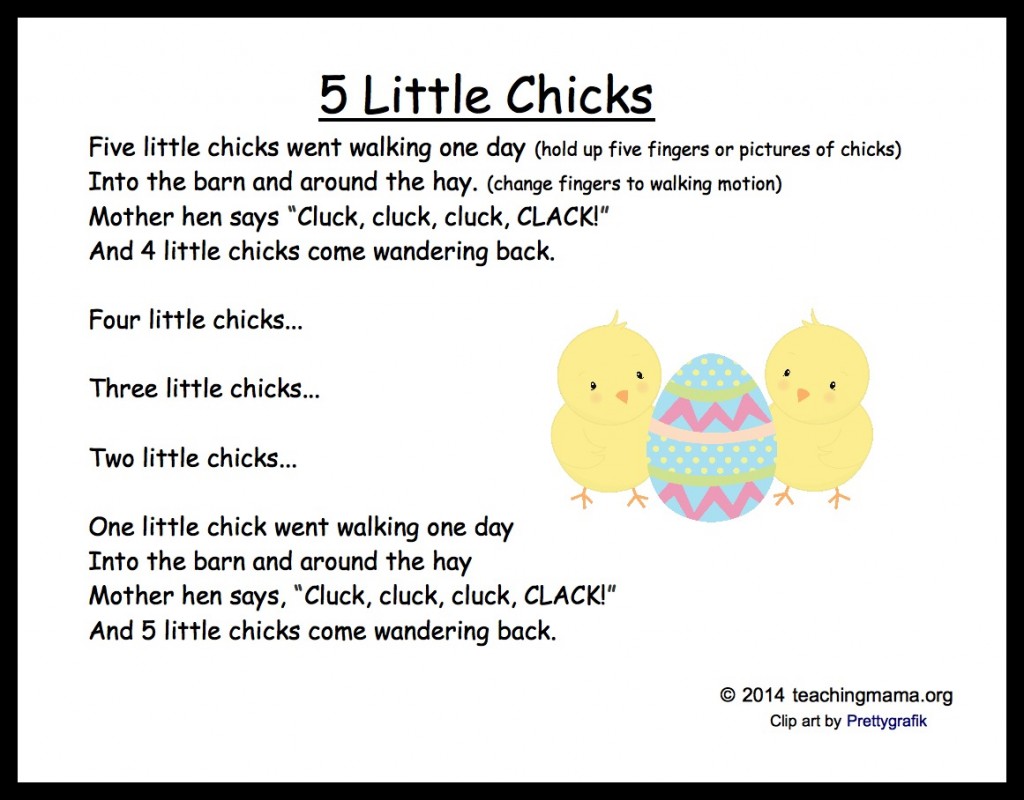 You can download the 5 chants in a PDF version here –> Chick Songs and Chants
Also, here is a video of my sons and I doing the 5 Little Chicks chant. Once again, this is a very real-life video of us and since no one was around to video tape us, we taped it ourselves. My two-year-old is not perfect…but hey, thats life! 🙂 At least you can see a glimpse into our lives. Enjoy!
If you are looking to save time and make your life easier as a teacher, check out Songs and Rhymes for Transitions Times. This book will share 150 transition ideas for every part of the school day! Read more about it here.